These 10 Must Make Thanksgiving Recipes will help you serve the best holiday feast of the year! From healthy side dishes to irresistable desserts, these are my top favorite Thanksgiving recipes!

10 Must Make Thanksgiving Recipes
Thanksgiving is somehow already here next week. I have no idea how, I feel like I am time traveling through the months. So for all of you that are finding yourself scrambling to get ready for next week, here are my 10 Favorite Recipes for Thanksgiving!
P.S. If you are looking for how to make the best turkey ever, I make Alton Brown's turkey every year and it's perfection.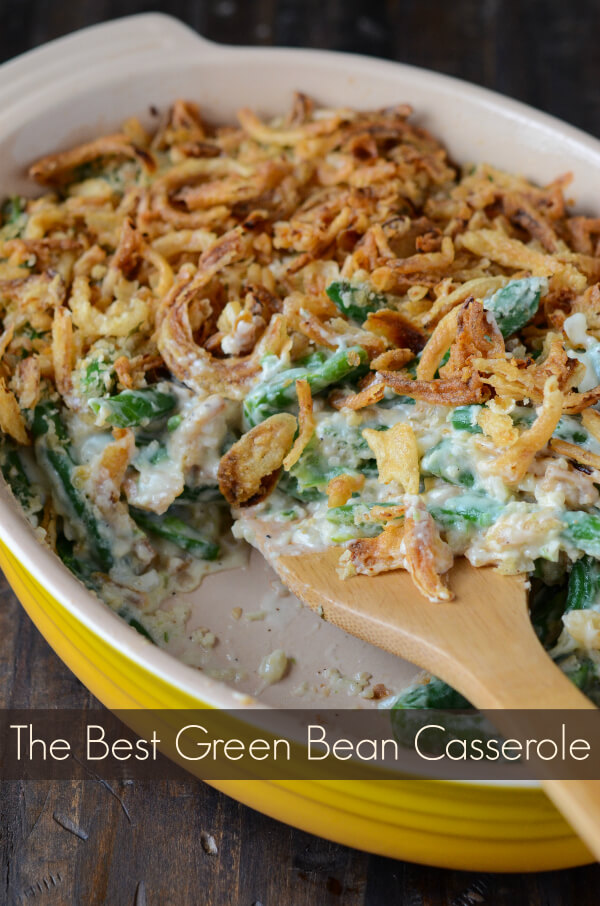 This Green Bean Casserole recipe is the only one I will make and we have made it for 4 years straight. It is tried and true and always perfection!
I have actually won over quite a few of our Thanksgiving guests over the years who swore up and down that they made the best Green Bean Casserole…and at the end of the meal they asked for my recipe.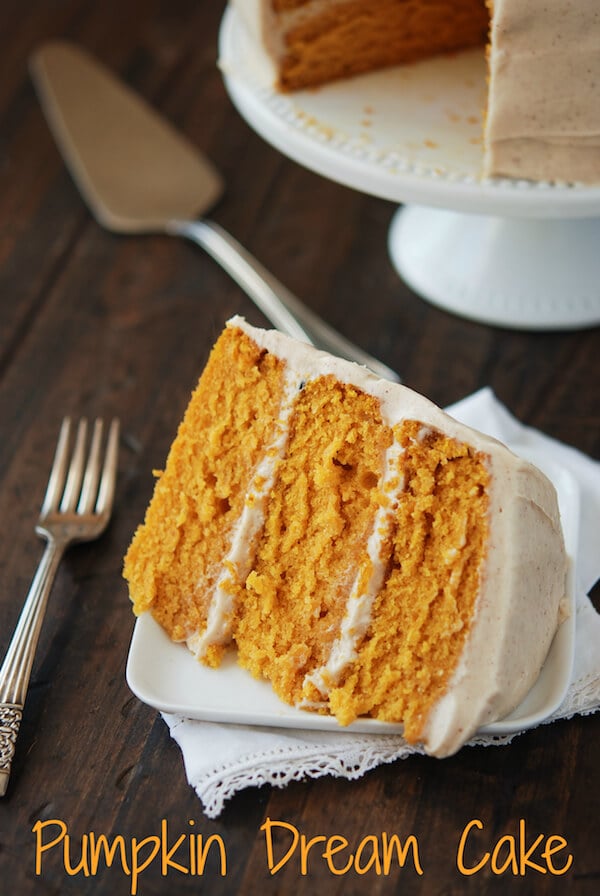 Just read the 400+ comments – this is the best pumpkin cake ever! I make it every single year without fail, and besides the one year I forgot to add baking soda, it has been perfect.
This recipe couldn't be easier and is a great make-ahead dessert. You can put everything together the day before and then toss it into the oven while everyone is taking a post-turkey nap!
The cake by itself is great, but you add some vanilla ice cream and rich caramel sauce and it's phenomenal. You can make this with any canned pie filling, however the buttery caramel, apple & warm spices all go together so perfectly.
Butternut Squash, Apple & Sage Soup
This soup is the perfect Thanksgiving starter! It's naturally sweet from the butternut squash and the apples and has gorgeous spiced flavor from fresh sage, cumin, cinnamon, smoked paprika and a little cayenne pepper. It is also another great make-ahead recipe!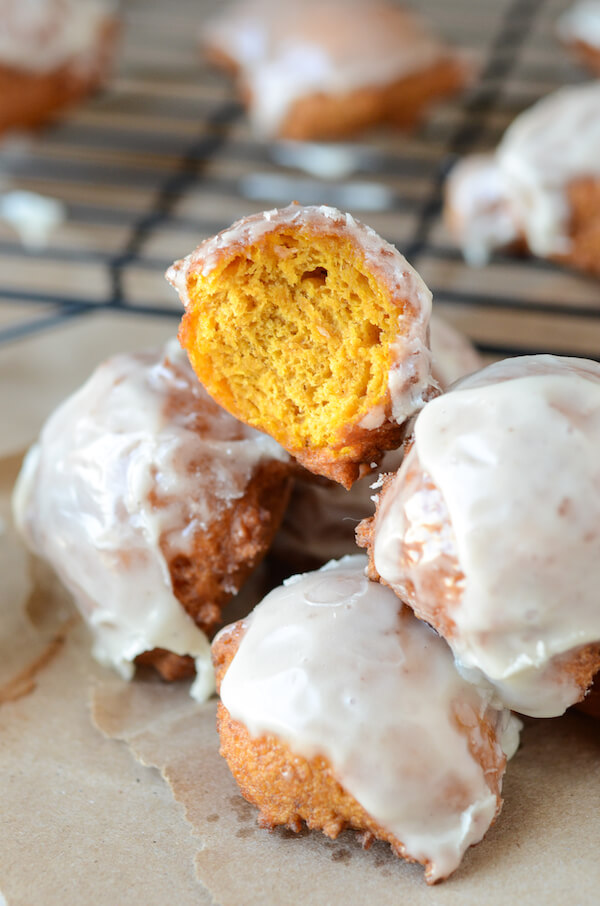 Pumpkin Fritters with Cinnamon Glaze
If you are going to have a house full of people on Thanksgiving and are looking to have a fun breakfast, these fritters are the bomb. They are quick to fry up and have so much good pumpkin flavor!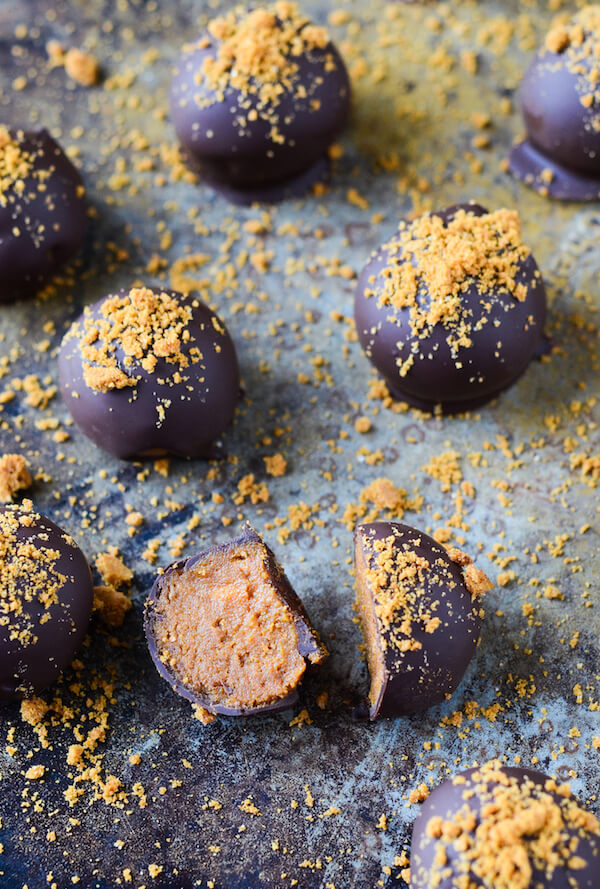 Chocolate and Pumpkin is unusual and something you don't see all the time, but it's an awesome combination. These truffles have a ton of pumpkin flavor and looks really impressive, even though they are easy to make. They do have a decent amount of steps, but each step is easy.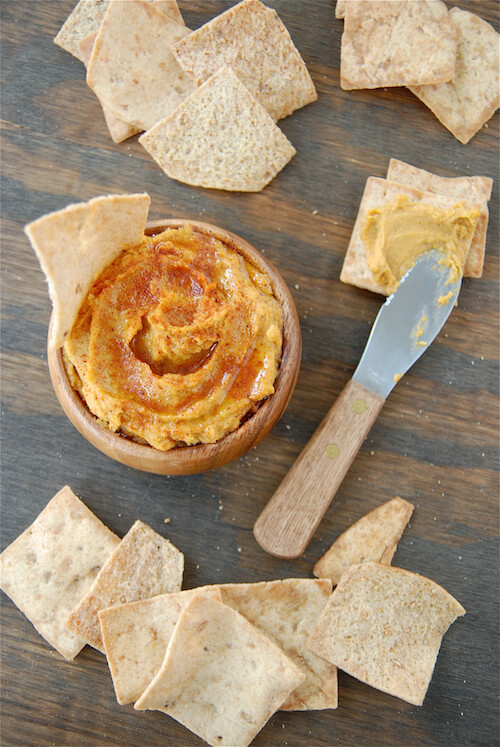 If you are a hummus lover, you must try this sweet potato hummus. It honestly is one of my favorites and I make it over and over again. While I eat it year round, it is also perfect for a Thanksgiving appetizer.
You can make it up to a week ahead (or longer if you freeze it!) and just have to toss it into a bowl and serve it with some pita chips the day of. Couldn't be easier!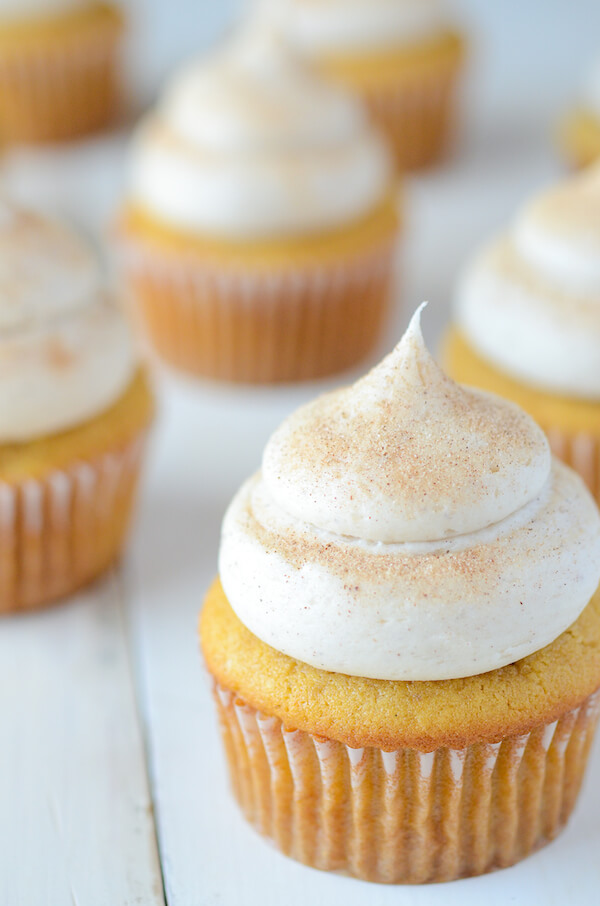 Pumpkin Maple Cupcakes with Cinnamon Cream Cheese Frosting
Cupcakes. Need I say more?
Turkey Salad with Cranberry Vinaigrette
This is a healthy way to use up some Thanksgiving leftovers. I discovered this cranberry vinaigrette recipe by accident and it became an instant favorite.
You could also use leftover cranberry jelly (if you do that – only add half the sugar) in the vinaigrette instead of fresh cranberries. Yay for using up multiple leftovers in one delicious salad!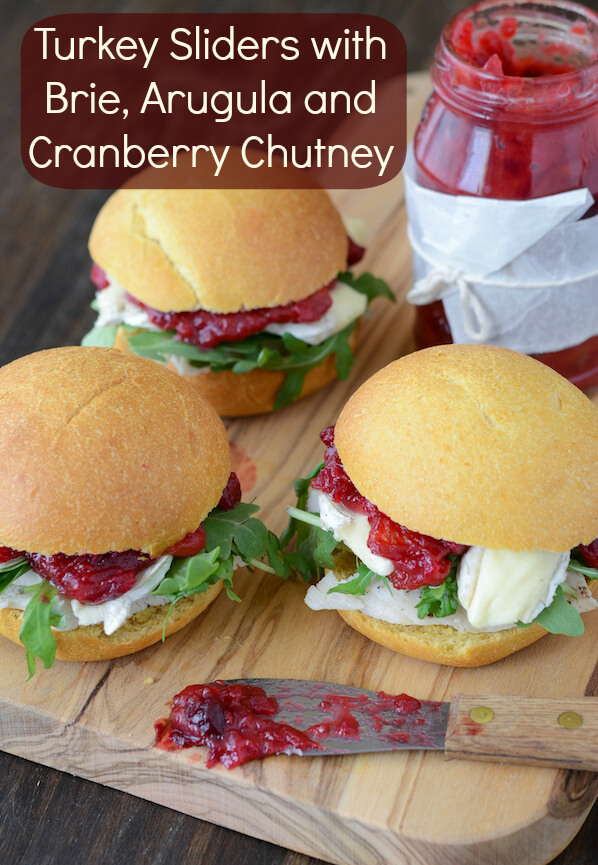 Turkey Sliders with Brie, Arugula and Cranberry Chutney
And I will leave you with one of my favorite ways to eat leftover turkey. The cranberry chutney is to.die.for. Seriously. It's more savory than sweet and it is the perfect pairing with the brie and turkey.

This post may contain affiliate links. Read my disclosure policy.