December 15, 2010
Day 7: Cinnamon Spirals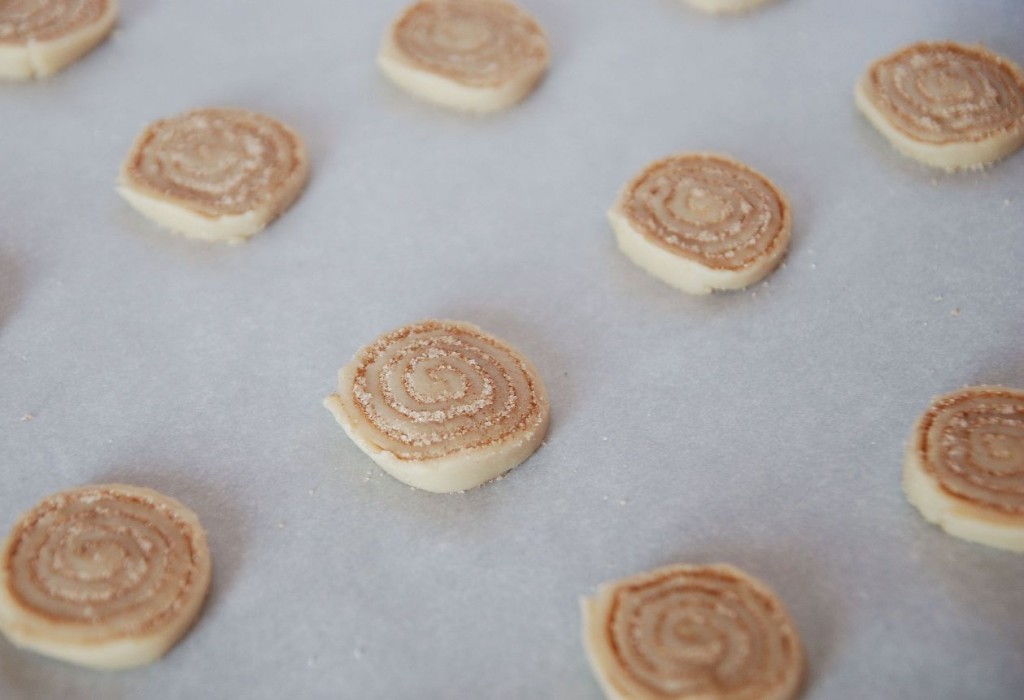 7 has never been a lucky number for me. When I turned 7, my best friend in the whole world moved far away. In 7th grade my boobs reached a DD which resulted in tons of torture from the other kids (little did I know that big boobs would be a GREAT thing come highschool). And guess what? Lucky #7 failed me again. This time for the 12 Days of Ass Friendly Christmas Cookies. These cinnamon spirals were a big fat fail. I thought about moving things around and just filling in this space with another cookie…but I figured everyone needs to see that we all make flops in the kitchen from time to time. And trust me this one was bad.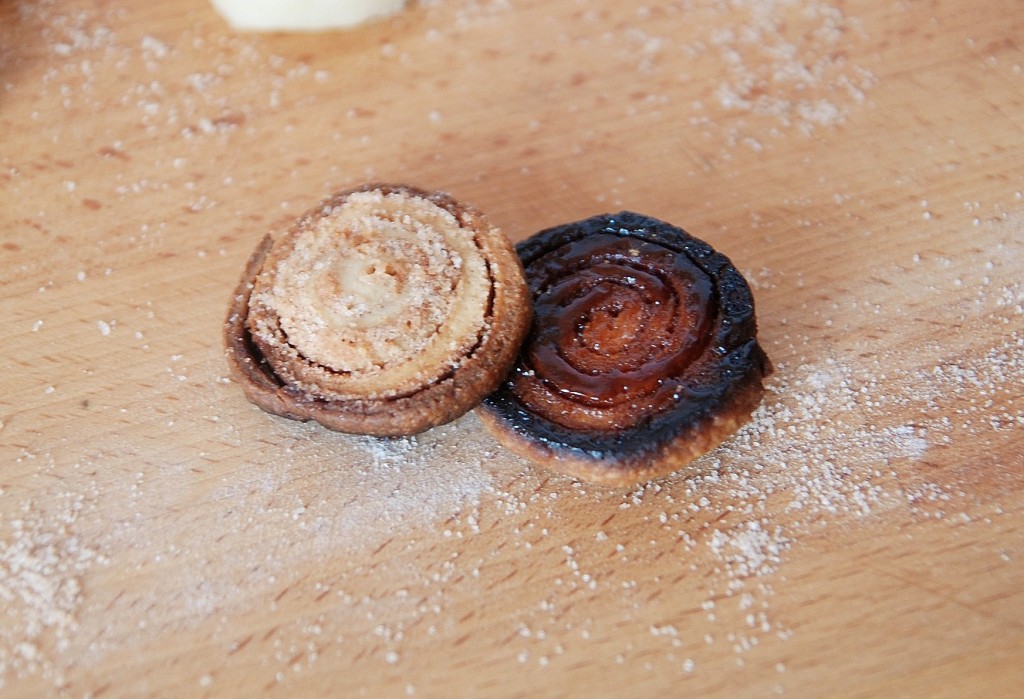 Burnt, nasty, disc cookies…mmmm….appetizing huh?
The dough, was AMAZING. Seriously, holy yum. And I did step by step photos of the process of these cookies. I had such high hopes, but when I popped them in the oven this is what came out. Yes, I am sure I used all the right ingredients, all my ingredients were fresh, and I used the correct amounts. But they just didn't work.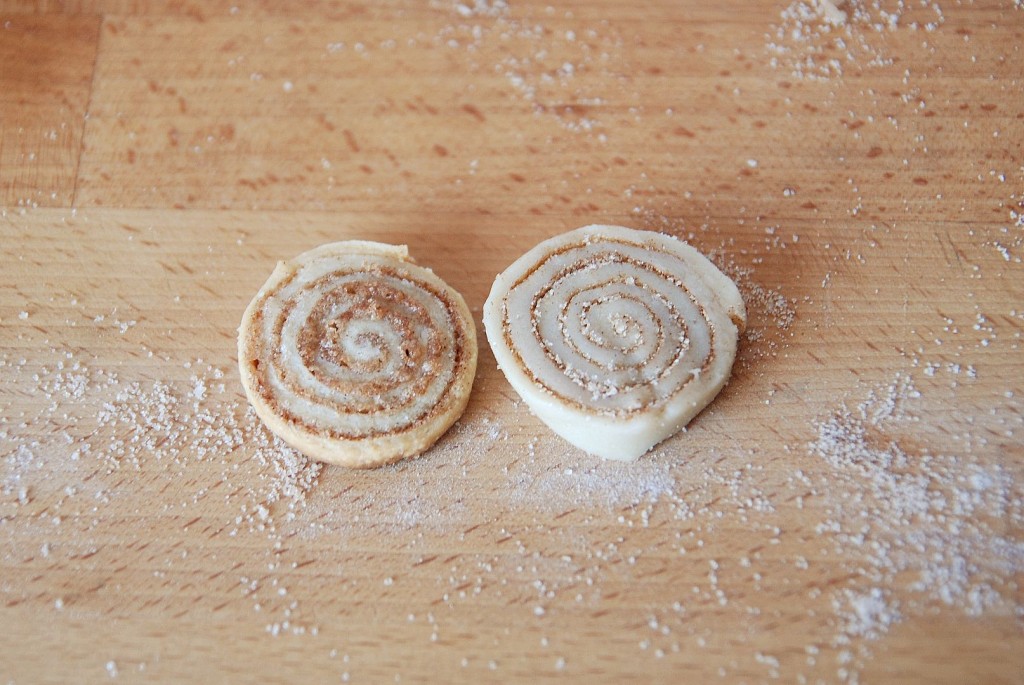 So I dropped the temperature by 50 degrees and cooked them about the same amount of time…and they cooked ok. But they actually appeared to have shrunk when cooking. And they were still pretty crunchy…and had almost no flavor. they definitely did not taste anything like the dough did!
If I made these again, I would add vanilla to the dough, probably a teaspoon of brandy, a dash of nutmeg, and about a 3rd cup of sugar. And I would have to play around with the amount of baking soda to figure out how much. But at that point, it would no longer be anywhere close to the original recipe…and just not worth trying.
If anyone wants to try and find what went wrong, or what you would change, you can find the recipe here, Cinnamon Spirals.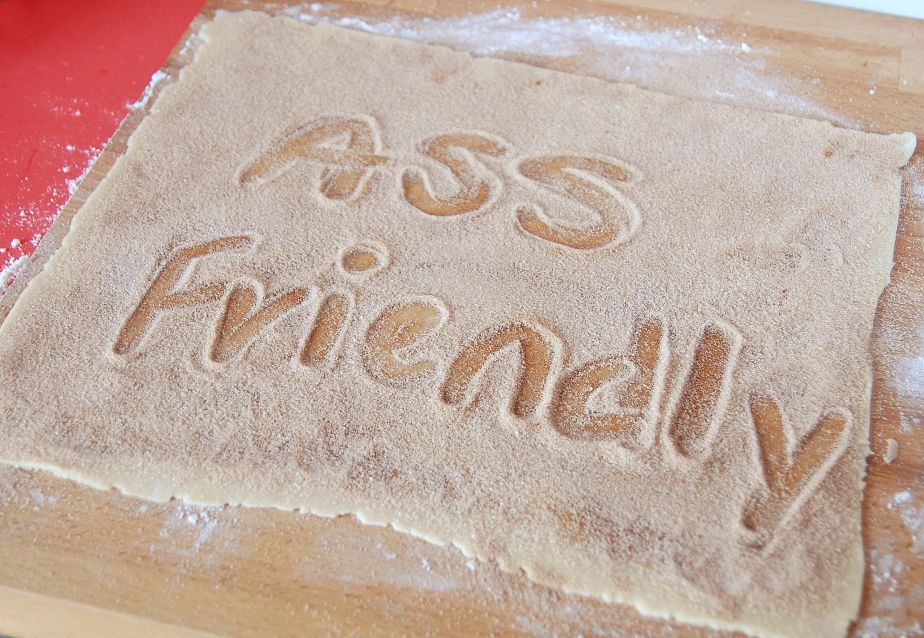 But it definitely wasn't all bad…I got to play with my food and eat cookie dough. 🙂