A Hummus Among Us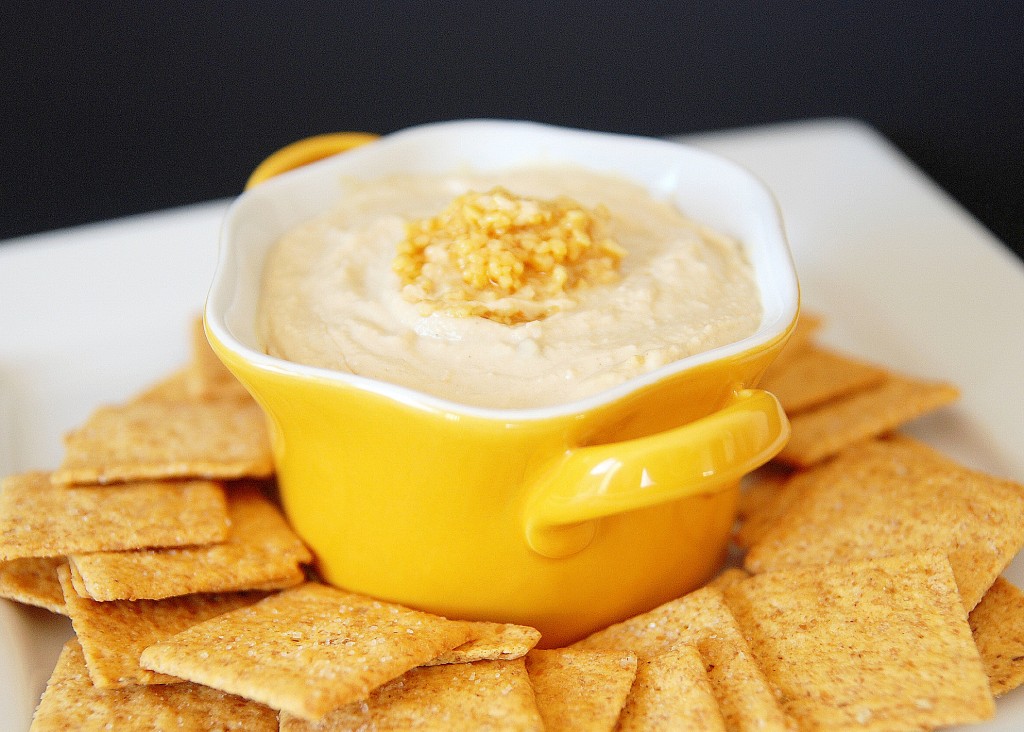 There has been a hummus among us me for the past 3 days. With the husband being gone for two weeks, I have reverted back to my single girl ways (you know where I find something I love and eat it every day, all day). I have eaten this hummus for the last 3 days straight. I have had it for lunch, snack, dinner, and I may or may not have eaten a couple bites of it before leaving my house at 7 am this morning (no one was there to see…so if no one saw it, it doesn't really count). I have eaten it with wheat thins, carrots, cucumbers, celery, pita, and today I even had it in a wrap…you know to branch out and all. So now think about this, I have eaten Roasted Garlic Hummus for the last 3 days, all day. That's right. I smell like the socks from a sweaty Middle Eastern chef. And then this afternoon, after my hummus fest, the husband calls and informs me that he will be getting out of work early, and making the 4 hour drive home…and will be home right in time for dinner. My mind immediately figures out that it is going to take me the full 4 hours to detox myself and scrub every inch of my body to smell half way decent…and with that being priority number 1, I will not  have time to go to the store and get something for dinner since all I had was…Hummus (which would have been fine for me, but I don't think my pores could take another dose of garlic and I know Jorge would not have been thrilled with hummus for dinner). Luckily, I convinced him to take me out to dinner and he sweetly never mentioned if I still smelled like those socks I mentioned earlier. However I did catch the hostess giving me the stank eye…but I am pretty sure that is because I have such a handsome husband…not because I smelled like an underarm.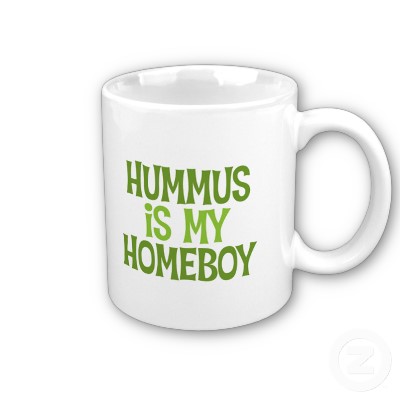 Either way, I have finished all of the hummus I had, and when the husband leaves again on Sunday I plan on whipping up another huge batch. Not only was it easy to throw together, it was also tasty and ass friendly healthy. As my scary addiction grows, I keep contemplating buying this mug saying "Hummus Is My Homeboy". Do you think they make it in a bowl instead? That way I could use it to eat my hummus out of…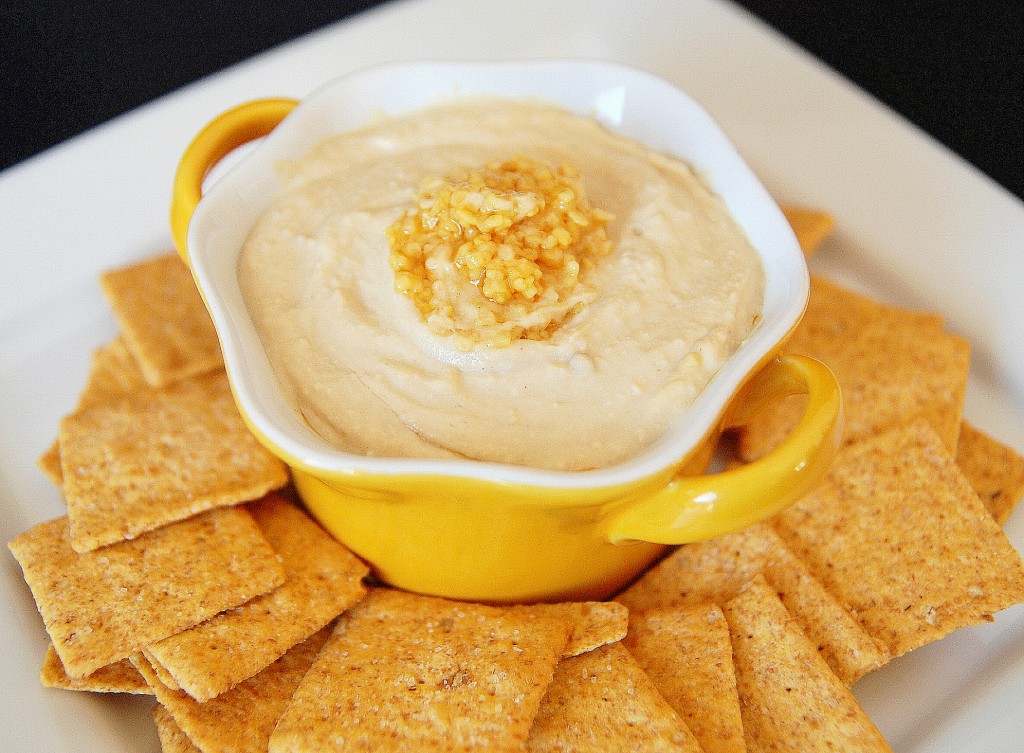 Roasted Garlic Hummus
Ingredients:
2 cups canned chick-peas or cooked chickpeas
3 tablespoons tahini
4 tablespoons olive oil
1/4 cup warm water
1 extra large head of garlic
1 lemon, juice of
1/2 teaspoon sea salt
1/2 teaspoon cumin
1/8 teaspoon cayenne pepper
Directions:
Preheat oven to 375°F Cut off the very top of the garlic clove (about 1/4") so that the tops of most of the cloves are exposed slightly. Coat with a little olive oil and wrap securely in tin foil. Roast garlic in oven for 1 hour. Remove and allow cool.
Using your fingers, squeeze the soft, roasted garlic out of each clove into food processor (this is easily done when the garlic has cooled completely). Set aside 3 garlic cloves for later use. Rinse and drain chickpeas. Add them, and all other ingredients except olive oil and the 3 roasted garlic cloves you set aside, to the food processor and blend until completely smooth.
Scrape ingredients off sides of food processor to make sure it blends evenly. Finally add a tablespoon of olive oil at a time until you have reached the desired consistency. Add it very slowly, allowing the mixture to combine fully before adding more liquid. For a tasty garnish, mince the 3 roasted garlic cloves you set aside and toss in a tiny bit of olive oil and place on top of hummus.
Serve at room temperature with pita, crackers, or veggies. Also you can add it as a condiment to a wrap! Refrigerate in an airtight container for up to a week.