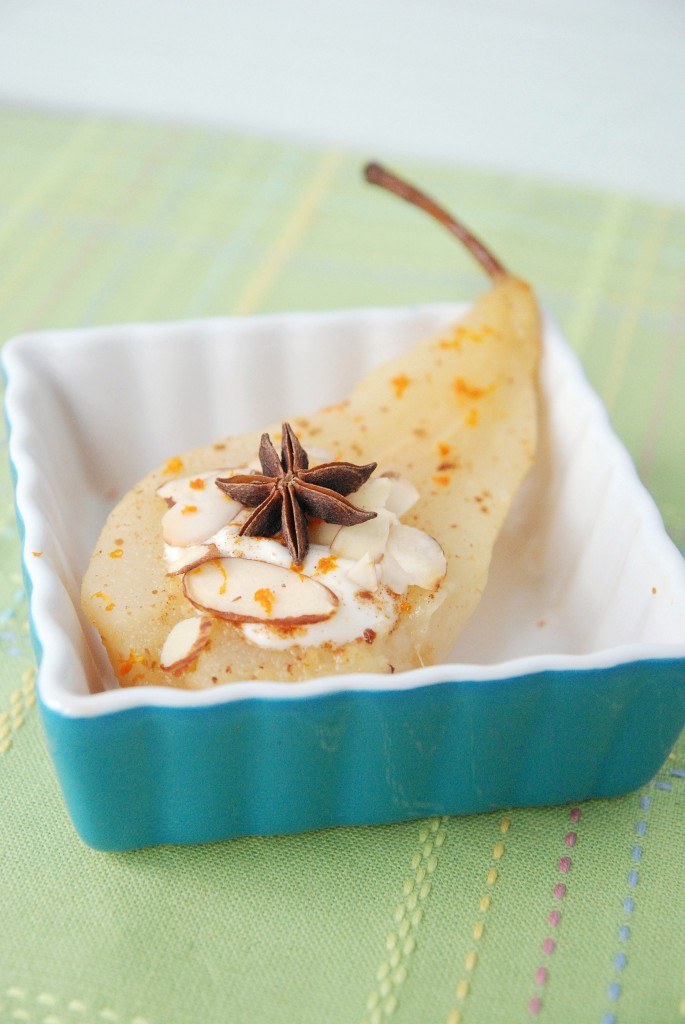 We are starting to explore more of Jacksonville and so far it has been a learning experience. On Saturday we decided to go to the Green Cove Springs Farmers Market because it is only a little ways from our place and the website looked pretty impressive. We stopped by the bank, grabbed some cash, and headed off to hopefully a place that sold local honey (our allergies have been horrendous).
Well we were fooled. There was one 80 year old guy with a small table of fruits and vegetables. So I bought a pair of pears…mainly because I felt bad, but also because I knew I had this recipe sitting at home waiting to be tried! While this dish was great and the pear was perfectly ripe…I am still on the hunt for a great market like the Saturday Morning Market in St. Pete.
It seems like here in Jacksonville they do it Georgia style…set up on the side of the road, with whatever produce you have, and sell it out of the back of your pickup. And I am sooo good with that…but the problem is they move around like gypsies! I can never find the same one twice! So please fellow Jacksonville citizens, inform me of how you do it! I want fresh local produce!! And I want it cheap! 😉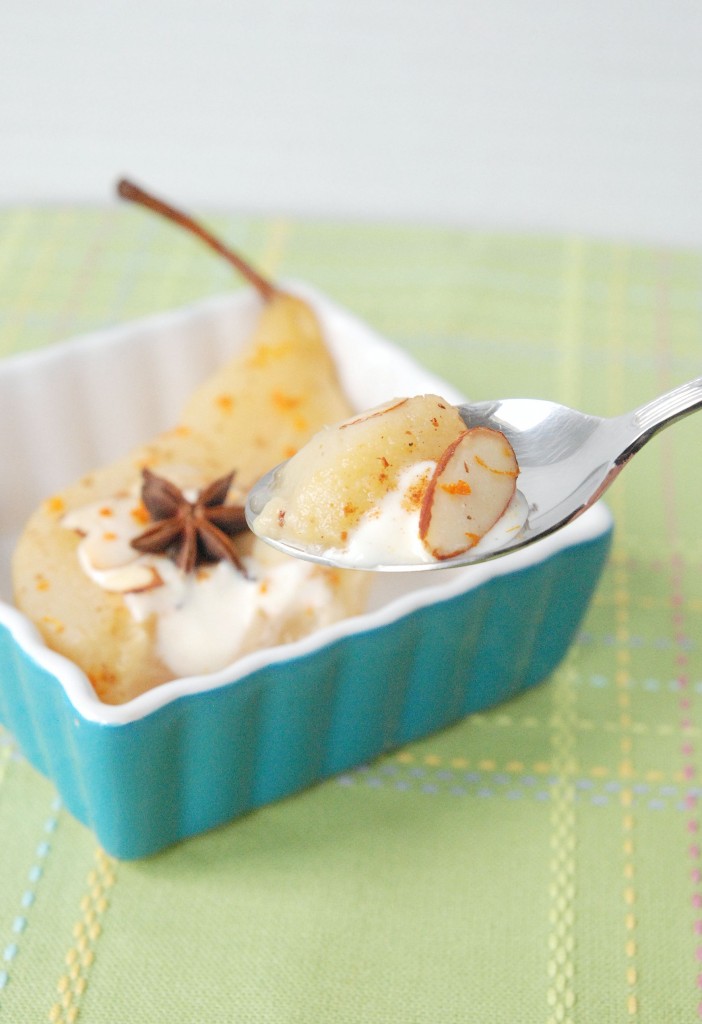 Cider Poached Pears
Ingredients:
1 cup apple cider
1 orange, juice (approx 1/2 cup) of and zest divided (1 teaspoon grated and peel)
1 vanilla pod, split lengthways
1 cinnamon stick
1/4 teaspoon nutmeg
pinch of salt
2 star anise
2 pears, peeled, halved and cores removed with Parisian scoop (melon baller)
1/2 cup nonfat Greek yogurt
1 tablespoon powdered sugar
1 teaspoon orange zest
1-1/2 tablespoons sliced and toasted almonds
Directions:
Bring first 7 ingredients to a boil. Add the pears and cook at a gentle simmer for 10-20 minutes or until a paring knife inserted into the pears meets a little resistance. Cooking time will be determined by the ripeness of the pears.
Remove from heat and allow pears to cool in the poaching liquid. Once cool, remove pears from liquid and set aside.
Return poaching liquid to medium heat and reduce to a glaze.
In small bowl, combine yogurt with remaining orange zest and powdered sugar.
To serve, slice the pears in quarters from top to bottom, place in the center of four serving plates, spoon over some yogurt and top with toasted almonds.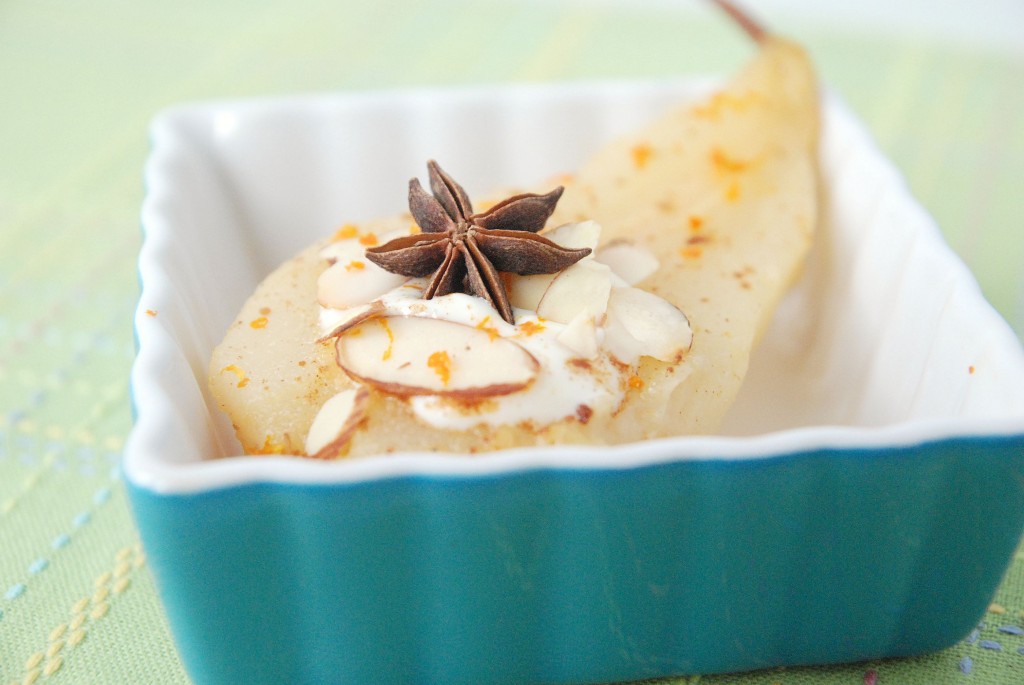 This post may contain affiliate links. Read my disclosure policy.