These Almond Date Truffles are so chewy and delicious, you'll have a hard time eating just one! This healthy Vegan treat is a great dessert for the holidays.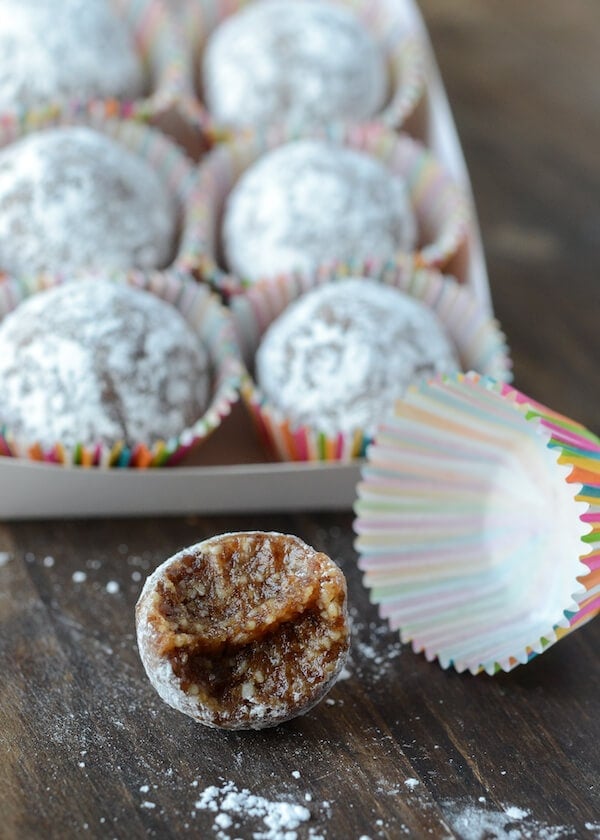 Almond Date Truffles
Vegan desserts are hard for me. I am a lover of dairy and I don't care who knows it! If I ever wound up being lactose intolerant, I think y'all would have to commit me to an insane asylum. Butter, Cream and Cheese are the basis of every one of my favorite recipes.
Imagine my surprise when I had a vegan friend asking for more vegan friendly desserts. I bravely said sure — no problem. Then I came home and started thinking about it and remembered how hard vegan desserts really are for me.
What could I make that is naturally a vegan dessert? I really don't like all the fake stuff people use sometimes…I'm not going to use artificial eggs or faux cream. Just not going to happen. I wanted a recipe that you wouldn't know it was vegan unless I told you.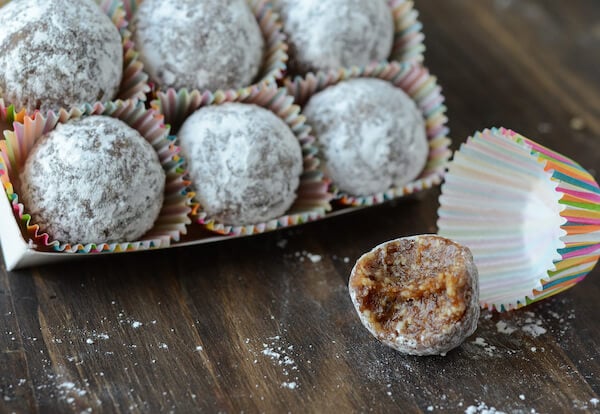 After a few days of brain storming, I remembered an old recipe I used to make for Date Truffles. I used to add a little cream cheese, but figured I could add a little honey to help hold them together instead…and it worked perfectly! (FYI – Some vegans are ok with honey, some are not. Thankfully my friend is a-ok with Honey…if you are anti-honey, try using corn syrup instead!)
The Recipe
These truffles are a breeze to make in a food processor and only take a few minutes of hands on time. I like them best cold out of the fridge, but they are perfectly fine to sit at room temperature as well. Feel free to use whatever nut you like best, but I think the almonds add just the right touch.
Head on over to Dixie Crystals to check out the recipe for these Almond Date Truffles that I developed for them!
This post may contain affiliate links. Read my disclosure policy.