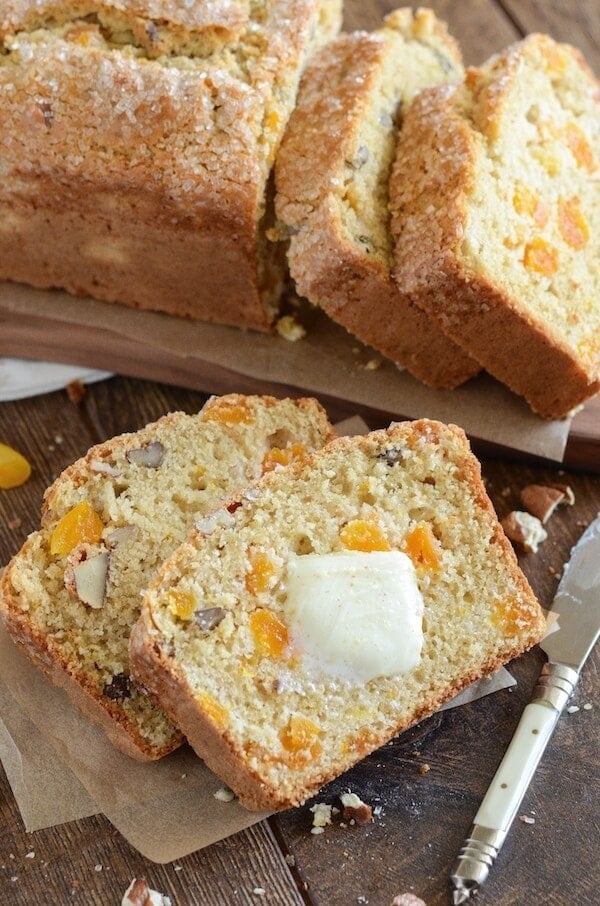 Don't you just want to reach through the screen and grab a couple of slices of this Apricot Pecan Bread to have with your coffee for breakfast? I made this quick bread last week with a bunch of my favorite ingredients and now I am dying for another slice.
Too bad we ate this entire loaf in a couple of days and it has been long gone! I had to pick out the pecans for the girls…they aren't nut fans yet. However, they still gobbled up the rest of it every morning for breakfast. I would lightly toast a slice and top it with butter and they thought it was pure heaven.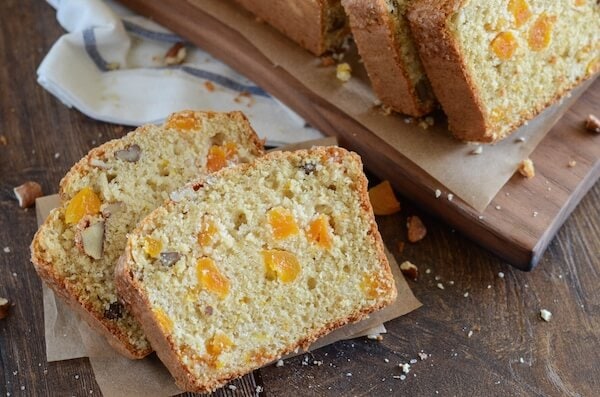 My Granny brought a ton of giant Texas pecans to us on one of her last trips to visit us here in Florida. I have been using them sparingly and decided I had to throw in a handful. I love finding crunchy bites of nuts in my breads.
I used my favorite buttermilk bread base that uses oil instead of butter. It makes an incredibly moist bread and you can mix it by hand — no need to whip butter with a stand mixer for this recipe!
Then I folded in some orange zest, chopped dried apricots and pecans. And for extra sparkle, I topped it with some coarse sparkling sugar. I love using coarse sugar sprinkles on top of bread or muffins for an extra sweet top that looks sparkly in the light!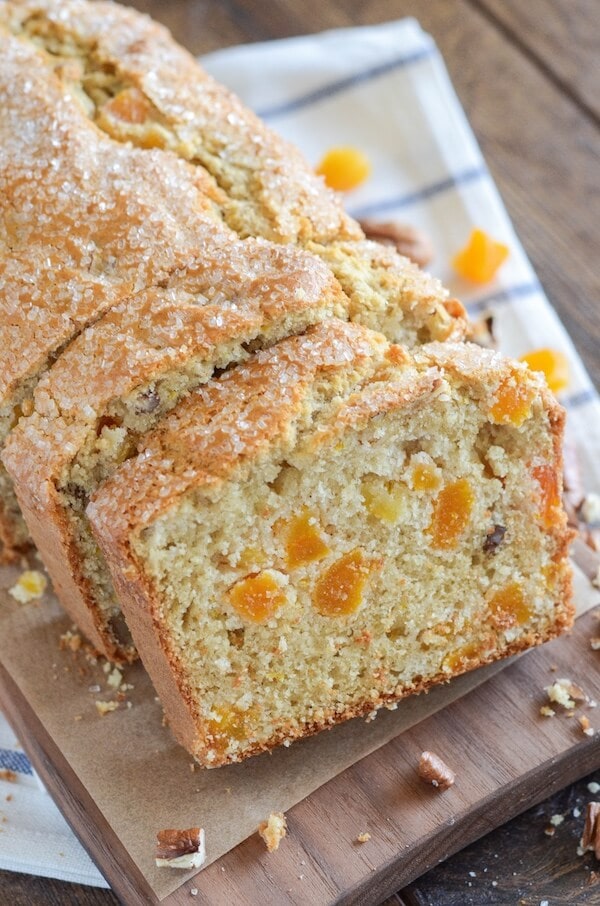 This Apricot Pecan Bread makes a great launching point for a ton of different bread combinations. You can do any dried fruit or nut combo you can imagine — I'm thinking I might try a Pistachio & Cranberry Bread and a Cherry & Walnut Bread next!
Head on over to Dixie Crystals to check out the RECIPE: Apricot Pecan Bread
This post may contain affiliate links. Read my disclosure policy.