Aunt Gay's Salad Dressing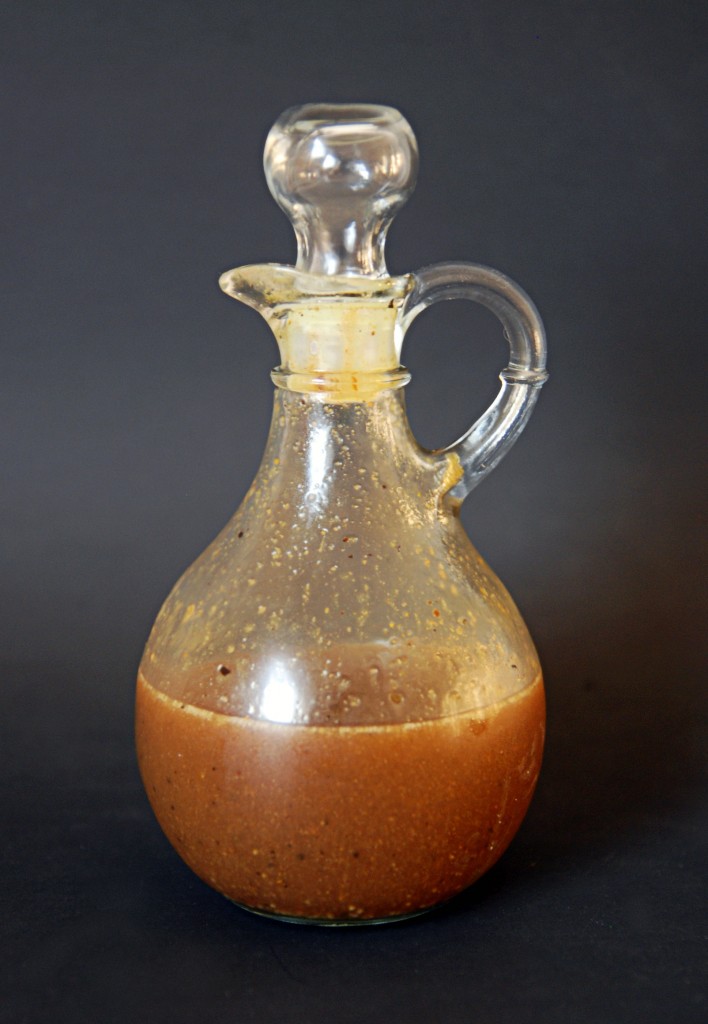 Guess what I have for you guys? Another ass friendly recipe! Excited? I know I am! This salad dressing is wonderful and is a recipe I got from my Aunt Gay. I believe family recipes are some of the best out there. They are always tried and true…and not to mention they have that added bonus of making you remember past memories. I know anytime I hear Gumbo I think of my Granny. And Chicken Piccata will always be my Mom. Fried fish will be my Dad. And this salad dressing, as well as her French Silk Pie, will by my Aunt Gay. No one will ever make it better then they do, and that is how it should be! As for this salad dressing recipe, I had never thought to ask for it until I was putting together my cousin Abby's Family Cookbook as a wedding gift for her. When this recipe showed up in my email, I knew I had to keep it for myself as well. So I printed it out, put it in my recipe box, and promptly forgot about it. Then for Easter I went back to Texas and we had a beautiful feast with a gigantic salad…with this awesome salad dressing! And it reminded me that I had this recipe sitting in my recipe box. So when I got back home, I whipped the recipe out and have been making batches ever since.
Aunt Gay's Salad Dressing
Ingredients:
2/3 cups canola oil
1/4 cup wine vinegar
2 T white wine
2 T soy sauce
1/2 t curry powder
1/2 t garlic salt
1 T dry mustard
1 T black pepper
a pinch of sugar
Directions:
Whisk all ingredients together. Keep refridgerated in an airtight containter.