Banana Waffles with Toasted Pecans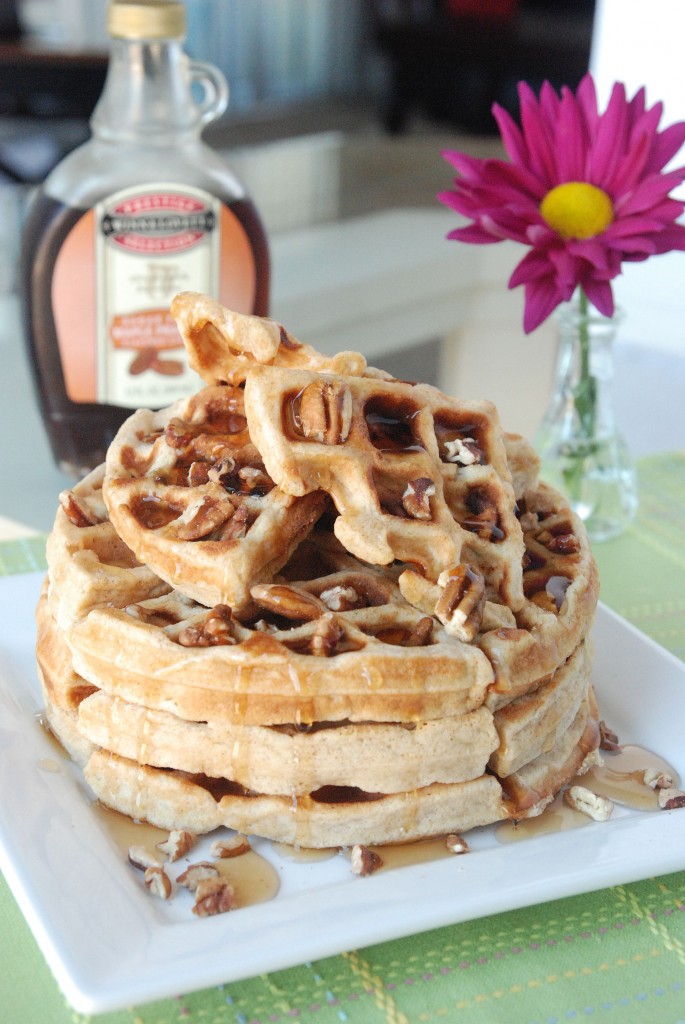 I learned long ago that you can't take a man to the grocery store. I don't have children, but I honestly think it is worse then bringing a child to the store. With a kid you can tell them no. With your husband? You can, but then you are the bitch. So while I learned this lesson a long time ago, to do the grocery shopping on my own, I recently forgot and had Jorge come with me. Which is how we ended up with this: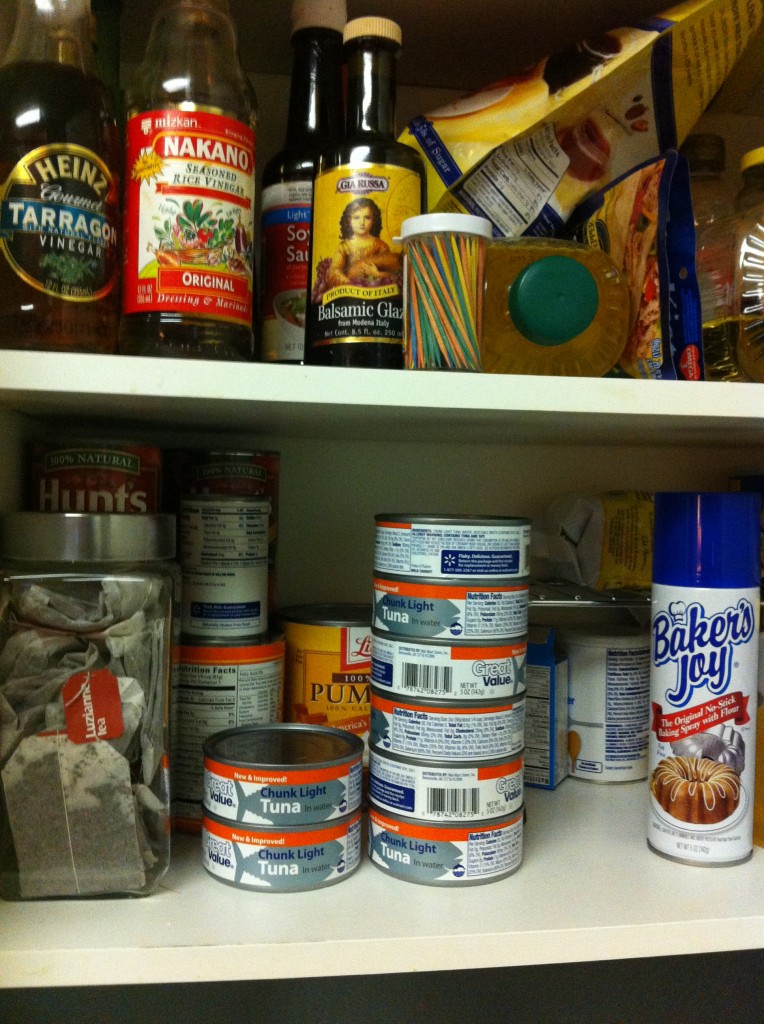 Yes that is a lifetime's supply of tuna! You see Jorge has this thing where if something is a "good deal" he buys a ton of it. Which is good in theory…but bad when you have an ADD husband. He originally bought 10 cans…we still have 8 cans left…and that was 3 months ago. A while back I asked him to stop and pick up a gallon of milk, and he showed up with two 12 packs of full size Hershey's Cookies and Cream chocolate bars because they were buy one get one free. While this may sound endearing, I have the willpower of Oprah (meaning zero to none) and chocolate is not Weight Watchers friendly.
So recently when he bought two batches of bananas I knew we were in trouble. There are only so many days you can eat a banana…and they turn brown so quickly! So this weekend to help use them up, I searched around for a good banana pancake recipe. And I ended up on a waffle recipe instead! These waffles were a delicious Sunday morning breakfast. They are a breeze to put together and really high up on my favorite breakfast list!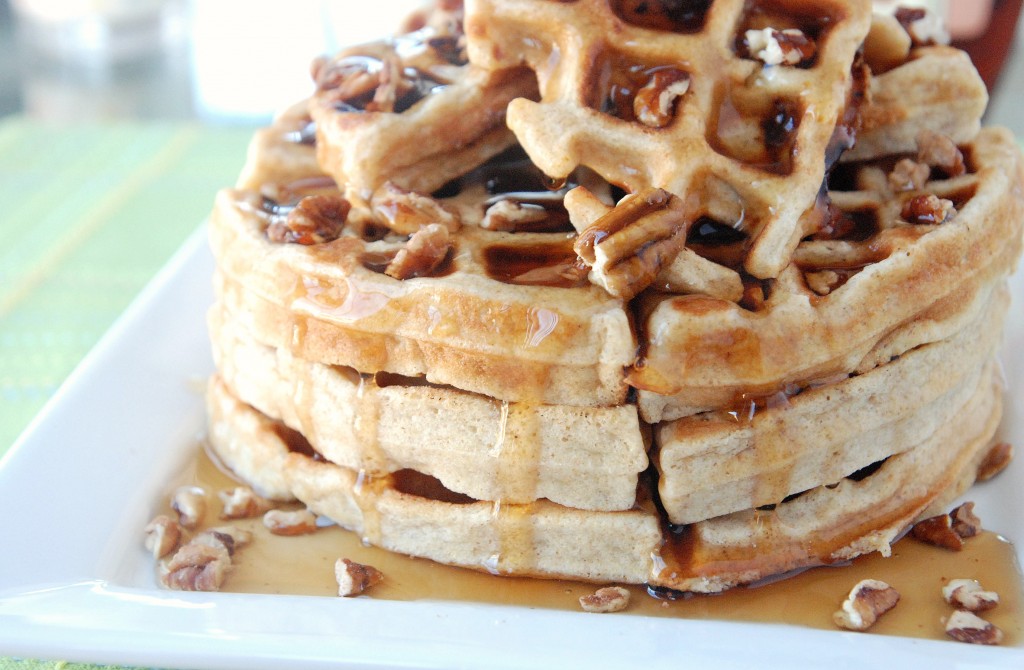 Banana Waffles with Toasted Pecans
Ingredients:
1/2 cup pecans
1 cup whole wheat flour
1/2 cup all-purpose flour
1/2 cup yellow cornmeal
1 tablespoon baking powder
1/4 teaspoon salt
1 1/4 cups fat free milk
10 tablespoons (1 stick plus 2 tbls) unsalted butter, melted
3 large eggs, separated
2 large ripe bananas, quartered lengthwise and cut into 1/2-inch pieces
1/4 cup sugar
Maple syrup, for serving (we used sugar free)
Directions:
Preheat the oven to 350°. Spread the pecans in a pie plate and bake for 10 minutes, or until golden. Let cool, then coarsely chop. Lower the oven temperature to 225°.
Preheat a waffle iron. In a large bowl, whisk both flours with the cornmeal, baking powder and salt. In a small bowl, combine the milk, melted butter and egg yolks. Stir the liquid into the dry ingredients just until moistened; lumps are okay. Fold the bananas into the batter.
In a clean bowl, beat the egg whites at medium speed until frothy. Increase the speed to high and beat until firm peaks form. Add the sugar and beat until the whites are stiff and glossy. Fold the whites into the batter until no streaks remain.
Oil or butter the waffle iron. Pour 1 cup of batter into the iron and bake until the waffle is golden, about 6 minutes, depending on the iron. Transfer the waffle to an oven rack to keep warm. Continue to cook the remaining batter, until all used. (There should be no need to regrease the iron between waffles.) Separate the waffles and serve with the toasted pecans and maple syrup.