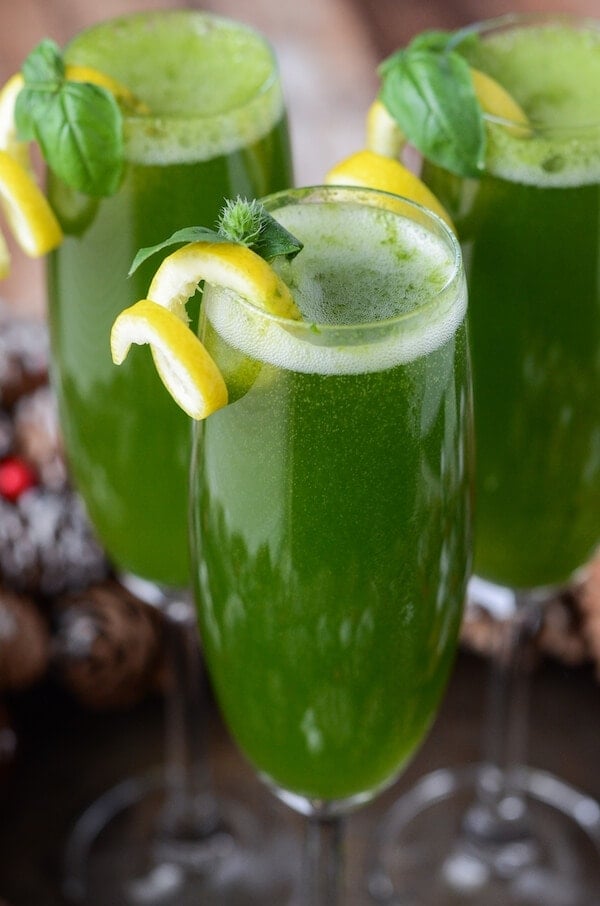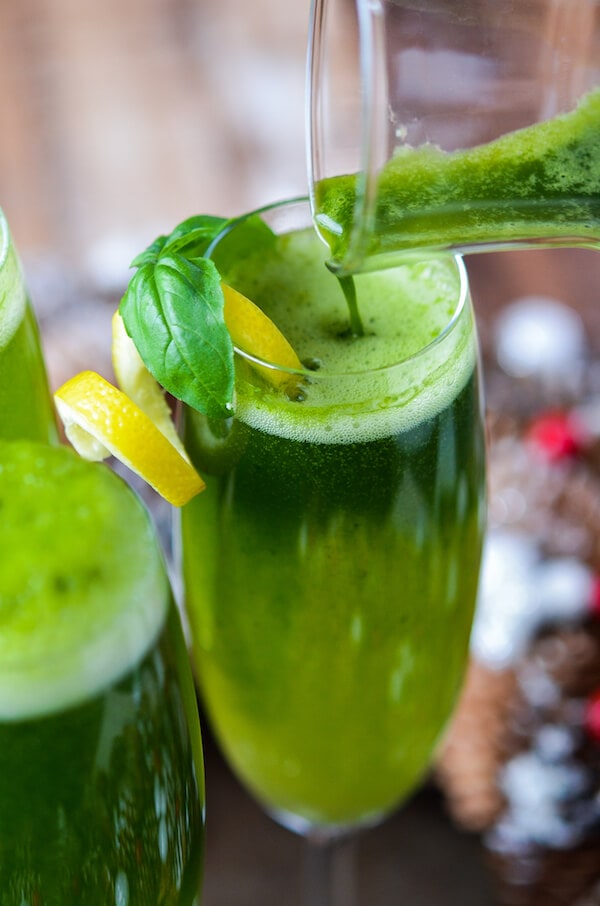 My mom has a yard without a speck of grass. It's landscaped every where you turned, and she and my Dad did it all themselves. My grandmother has a very large yard that includes many garden areas. She grows everything that you could imagine…my favorites being tomatoes and asparagus. She also has rose bushes so gorgeous and full you have to physically lean your head back to see the top blooms.
I did NOT inherit those traits. To be honest, I probably could do it almost as well as they do. They are more than willing to share all their tips with me…but I just don't have the patience. Like all worthwhile hobbies, gardening and landscaping takes a lot of time and hard work. I just don't have the passion for it. I would much rather spend my time in the kitchen than pulling weeds.
Enter: the Aerogarden ULTRA. You guys. Seriously? I grew that basil above with about 5 minutes' worth of work. I am shocked that I have easily managed to keep it growing for over a month now with almost zero work from me. About once or twice a week, Jorge or I will add water to it. However we can't even get points for that, because it TELLS you when to add water! It's black thumb proof! 🙂
I love that it sits inside in my kitchen so I can walk over and grab some fresh herbs whenever I want. Plus, it's out of the elements outside – so it easily grows year round. There is no pulling weeds, no dirt to mess with and all I have to do is add water and nutrients (that come with it) when it alerts me. Lastly, you don't just have to grow basil in your Aerogarden. You can even grow vegetables like peppers and tomatoes with it!
I just replanted it today and will be growing: Chives, Parsley, Cilantro, Sage, Oregano, Thyme and Basil!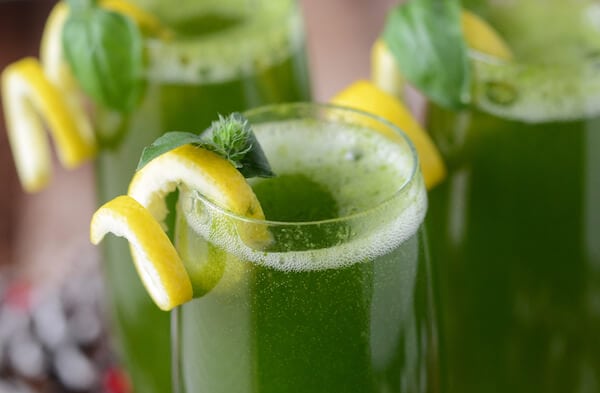 When my basil started growing, I knew exactly what I wanted to make — this Basileus Cocktail. Jorge and I moved back to Tampa from Jacksonville almost a year ago now. We are happy to be back in Tampa with all our friends and family, however there are some restaurants we really miss in Jacksonville.
One of those restaurants is Taverna. The ambiance was perfect (and now they are even expanding!), the food divine (the sweet corn risotto is to die for), but what I really fell in love with was this Basileus. It's a prosecco based drink, with a vibrant basil simple syrup and twist of lemon.
You can check out more recipes using basil from the AeroGarden over on Kitchen PLAY!
Yield: 4 cocktails
Basileus Cocktail - Basil Prosecco with a twist of Lemon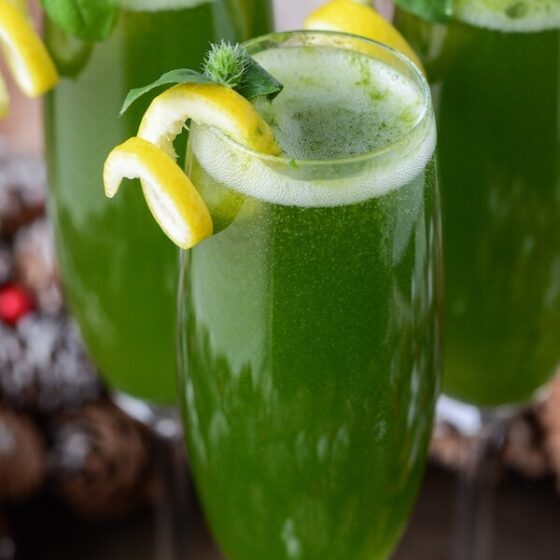 This colorful Basileus Cocktail recipe is made with Prosecco and a basil simple syrup. If you've got some fresh basil laying around, find your champagne flutes, and give this elegant cocktail a try!
Ingredients
1/2 cup water
1/2 cup sugar
10 large fresh basil leaves
1 teaspoon fresh lemon juice
1 bottle chilled Prosecco
4 lemon twists for garnish
Instructions
In a small sauce pan over medium heat, stir sugar and water until sugar has dissolved. Remove from heat and transfer to fridge to chill (or to speed things up - chill in freezer).
Transfer simple syrup to a blender or food processor. Add basil and lemon juice, pureeing until smooth. (If making ahead 0 you can store syrup in fridge for up to 1 week.)
Divide Prosecco among 4 champagne flutes. Pour in basil syrup (to taste - I like to use about 1 tablespoon of syrup) and garnish with lemon twist. Serve immediately.
Notes
Note: I did not strain my basil syrup like some people do. If you puree it enough, the basil will be smooth with no leafy lumps!
Nutrition Information:
Yield:
4
Serving Size:
1
Amount Per Serving:
Calories:

275
Total Fat:

0g
Saturated Fat:

0g
Trans Fat:

0g
Unsaturated Fat:

0g
Cholesterol:

0mg
Sodium:

13mg
Carbohydrates:

38g
Fiber:

2g
Sugar:

29g
Protein:

1g
Want to Save This Recipe?
AeroGrow
will be running its '12 Days of Deals' for the holidays with discounts and special bundles for the season. Plus, get up to 20% on everything storewide when using promo code 'Holiday20' in the shopping cart at checkout.
This post is sponsored by AeroGarden and Kitchen PLAY. All opinions are my own.
SaveSave
This post may contain affiliate links. Read my disclosure policy.