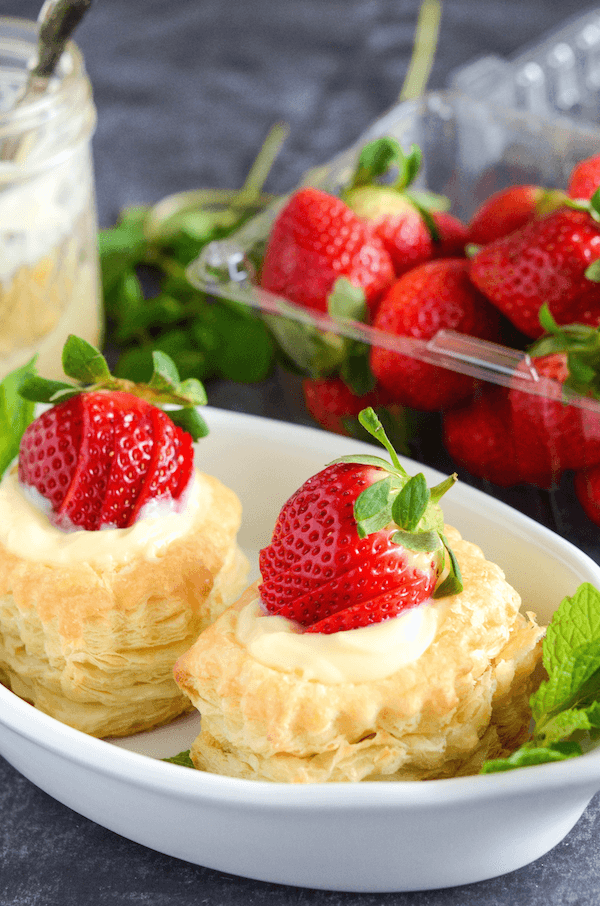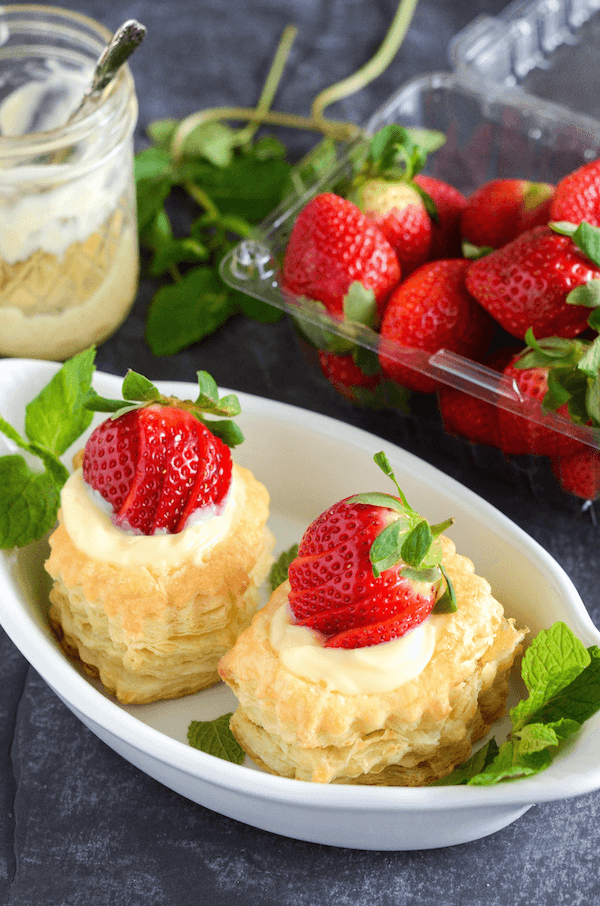 Florida Strawberries are already making their glorious appearance in grocery stores here. It's one of my favorite times of the year — juicy glorious strawberries for crazy cheap.
I'm talking a few dollars for a whole flat of strawberries. By the time strawberry season is fizzling out, I probably will have eaten my weight in those bright little berries.
I have very few strawberry recipes, because I really like to let the berries shine. And the recipes I do have, mainly focus on the strawberry…like these Strawberry Poundcake Sandwiches and Homemade Strawberry Milk.
In keeping with that theme, this is one of my favorite simple desserts to showcase the strawberry.
You start with a buttery puff pastry shell, fill it with chilled creamy vanilla pastry cream and top it with sliced strawberries.
If you really want to, you can also top it all off with some fresh whipped cream. Sometimes simple really is the best.
Head on over to Dixie Crystals for the RECIPE: Berries & Cream in Puff Pastry
This post may contain affiliate links. Read my disclosure policy.