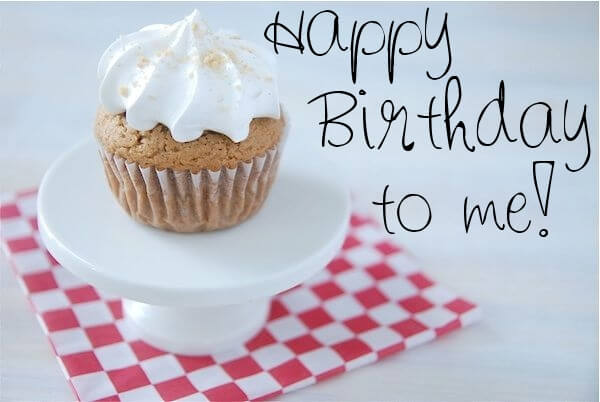 I have a secret that I kept from y'all. Wednesday was my birthday! I was really nervous about this birthday. Growing up I had set goals and ages that I thought I should reach those goals by…funny how clear hindsight is. I told anyone who would listen that by 22, I would graduate college. By 24, I would have a well paying job and own my own home, with my name only on the lease. By 28-29, I would get married. And by 34-35, I would consider having children. Bullshit.
I turned 24 on Wednesday. I don't own my own house…by myself — or jointly with Jorge. I don't have a high paying job…and I surely didn't wait till I was 28-29 to get married. I also tell Jorge that I totally want a baby girl, like right this second, to gussy up in dresses and bows. Luckily for our bank account and sanity, I know we aren't ready for babies just yet. Plus, I am totally terrified of that whole giving up wine and soft cheese for 9 months. But in spite of all that, I know we will have kids…one day. My how things have changed.
For some reason, in my head, 24 was when I should have my shiznit together. I should have had everything figured out and been excellent at life in general. Well, let's just say, I still put my underwear on inside out sometimes and don't realize until half way through the day. I almost always forget how bad of a headache tequila gives me. I don't have near as much savings as I think I should have, however my shoe and kitchen collections are quite impressive. And I am still struggling to be on time, all the time.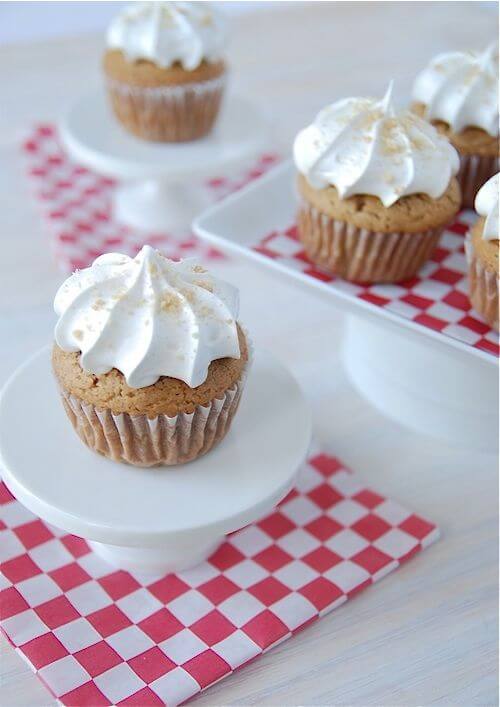 But in spite of where my 18 year old self thought I should be, I am pretty blessed to be where I am in my life. I have an amazing family who support and love me. They are also a blast to be around and I truly mean that. I have a husband that tells me to do what makes me happy. He doesn't care if I am making $10 a month or $100,000 a month, just that I am happy. P.S. Have I mentioned my husband rocks??
I also have wonderful, beautiful friends…who do things like take me out sailing on my birthday…and bring champagne! And even better yet, let me borrow their swimsuit because I forgot mine…and they themselves swim in a sun dress. Yes, I have amazing friends. To top it all off, I have this blog. Y'all have no idea how much fun this is for me! When I started blogging, I was 21 and scared to tell anyone my age. I didn't think anyone would read what I had to say…or trust any recipes I put up.
But as the years go by, I have really started to realize that age is just a number. So here I am, 24. Still completely screwing up and still not understanding life at all. But for the first time, I'm ok with that. Really, truly, ok with just being me.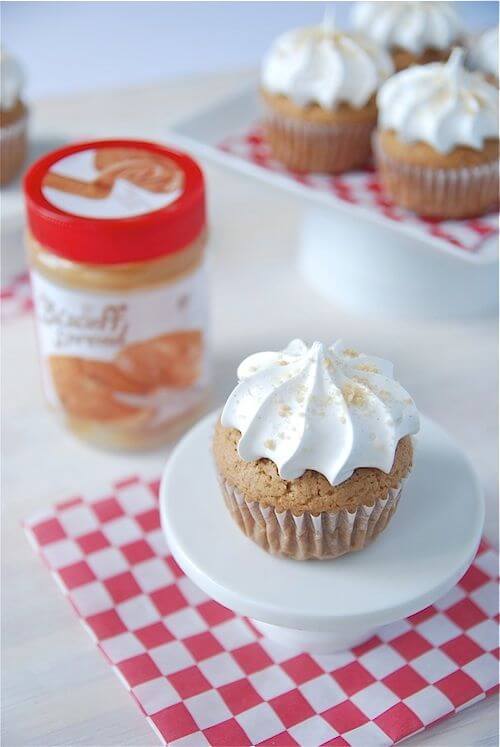 I made these Biscoff Cupcakes with Marshmallow Frosting to take to my Mom's to celebrate my birthday. Ever since buying my jar of biscoff spread, I knew I would have to create a cupcake to feature it. After 3 disastrous cupcake tries, this delicious cupcake recipe rose from the page of my spiral notebook. And while it may not be the standard buttercream, this marshmallow frosting is so delicious I can guarantee you will be licking the beaters and the bowl. Plus, it is the perfect accompaniment to such a sturdy, flavorful cupcake.
If you haven't had Biscoff Spread yet…it taste like the ground up the cookie and put it into a jar. It is 'effing amazing. Seriously. For those of you who have never even heard of actual Biscoff Cookies, 8.8-Ounce (Pack of 5)
Biscoff Cookies, much less the spread, they are handed out a lot on airlines (I have had them on Delta). Most people actually know them as "the airline cookie". They are a delicious, crumbly cookie….that has almost a shortbread flavor…but better. I have found Biscoff Spread at Winn Dixie (for $5 a jar) and my local World Market, but you can also buy it online.
Yield: 12 standard cupcakes
Biscoff Cupcakes with Marshmallow Frosting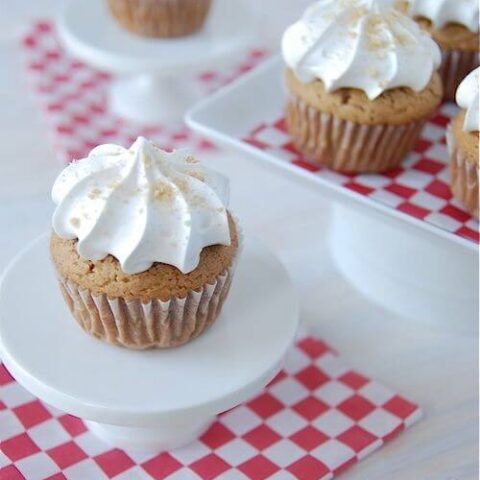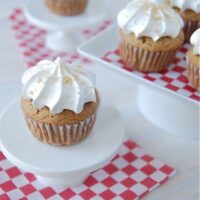 Biscoff Spread takes the famous Biscoff cookies to a whole new level. Why not take it even further and make a Biscoff Cupcake? Topped with sweet marshmallow frosting, these cupcakes are perfect for any occasion.
Ingredients
For the Biscoff cupcakes:
1 1/4 cups all-purpose flour
1 teaspoon cream of tartar
1/2 teaspoon baking soda
a pinch salt
1/2 cup Biscoff spread
1/2 cups brown sugar
1/3 cup vegetable oil
1 egg
1 teaspoon vanilla extract
1/2 cup half and half
For the Marshmallow Frosting:
2 large egg whites
1/2 cup sugar
1/4 teaspoon cream of tartar
1 teaspoon vanilla bean paste vanilla extract
crushed Biscoff cookies for garnish
Instructions
For the Biscoff Cupcakes:
Preheat oven to 350 degrees. Prepare cupcake tin with cupcakes liners.
In a small bowl, whisk together flour, cream of tartar, baking soda, and salt. Set aside.
In a stand mixer, beat Biscoff spread and brown sugar until creamy. Add vegetable oil, egg, and vanilla extract, mix well.
Slowly mix in the flour mixture, alternating with the half and half, until completely combined.
Spoon cupcake batter into prepared cupcake tin, about 1/4 cup batter per cupcake. Bake for 16-18 minutes, until a toothpick comes out clean. Do not over bake!
Remove from pan immediately and cool on a wire rack. Then frost!
For the Marshmallow Frosting:
Place egg whites, sugar, and cream of tartar in a double boiler over medium heat. Or if you do not have a double boiler, place a metal bowl over a pan of boiling water.
Whisk egg white mixture constantly, until sugar has dissolved and the whites are warm to the touch, 3 to 4 minutes.
Transfer egg white mixture to a stand mixer, fitted with the whisk attachment. Beat, starting on low speed, gradually increasing to high, until stiff, glossy peaks form. Add vanilla, and mix until combined.
Using a piping bag (and a closed star tip if you want your cupcakes to look like the ones above), frost cupcakes. Top with crushed Biscoff Cookies.
Nutrition Information:
Yield:
12
Serving Size:
1
Amount Per Serving:
Calories:

274
Total Fat:

13g
Saturated Fat:

2g
Trans Fat:

0g
Unsaturated Fat:

10g
Cholesterol:

19mg
Sodium:

133mg
Carbohydrates:

36g
Fiber:

1g
Sugar:

21g
Protein:

3g
Want to Save This Recipe?
This post may contain affiliate links. Read my disclosure policy.