Black Bean Burger Salad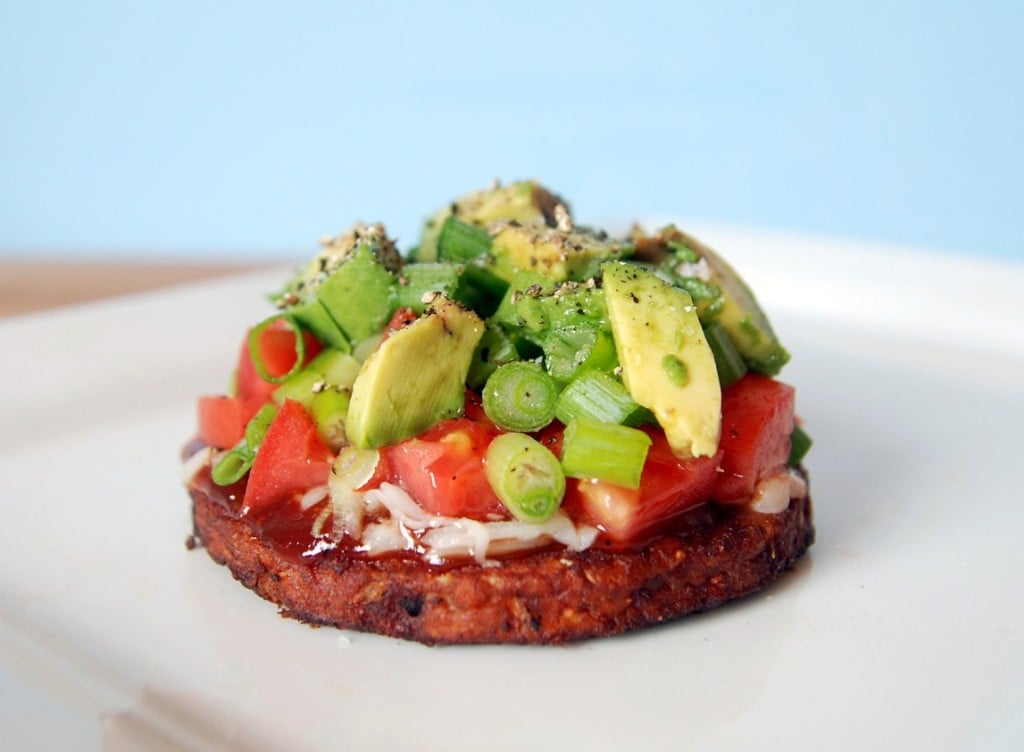 a
I know…what is that? It is what I call a Black Bean Burger Salad. Lately I have gotten sick of eating my usual dinners and have been trying to figure out some new things. Being a single married lady 5 days a week can lead to some interesting dinners…sometimes they turn out tasty…sometimes they turn out horrendous…and sometimes like this they turn out awesome! A few weeks ago my kitchen was pretty bare and I was starving for dinner. I had Spicy Black Bean Burgers in the freezer…but I didn't have any buns. And to be honest, I haven't had any bread in the house for a while since I am trying to diet…and cupcakes carbs are definitely one of my enemies! And after a little fumbling around for what I would eat…I put this together. It is almost a "smothered" chicken style…but with a few twists. Ever since that day, I have been eating this for dinner a few nights a week. It's fast, it's delicious, it's easy to make for just one person and it's completely ass friendly!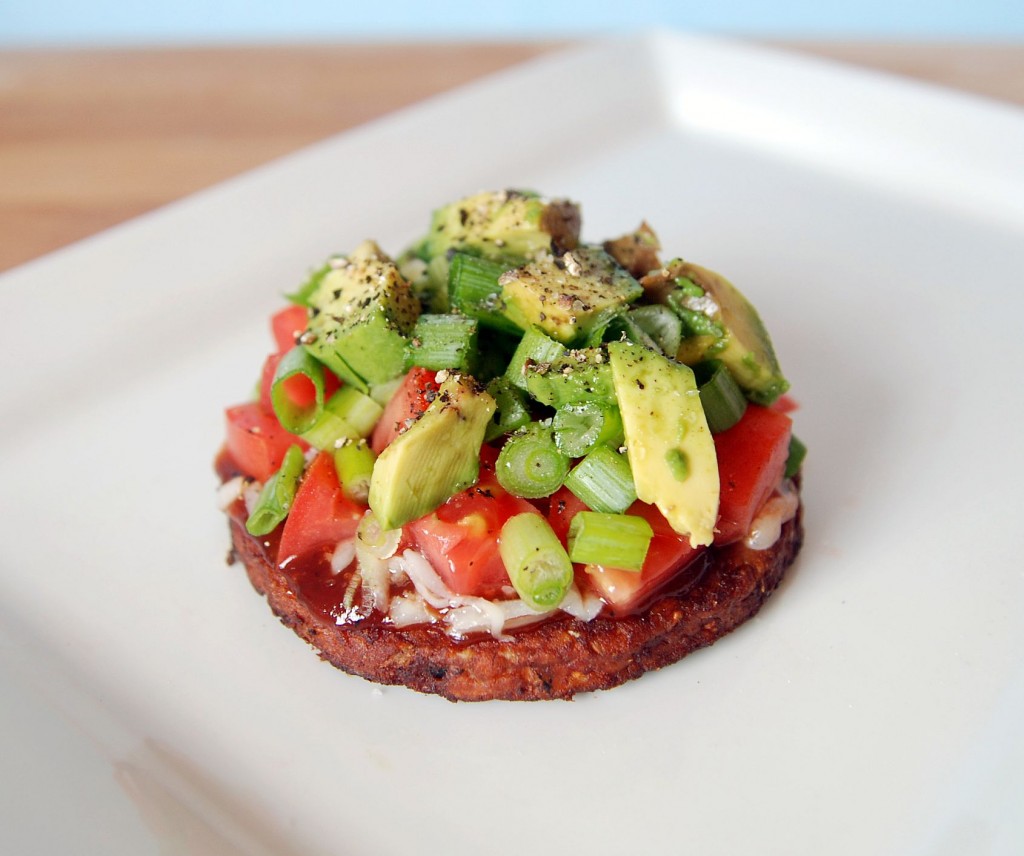 Black Bean Burger Salad
Recipe Notes: Yes I know some people are not going to be too thrilled that this recipe uses a frozen burger. But I really do LOVE the 120 calorie Spicy Black Bean Burger from Morning Star. And I love it even more because it is so easy to make in this! However, if you would like to make your own, I do have a recipe for Spicy Black Bean Burgers.
Ingredients:
2 Spicy Black Bean Burgers
2 tablespoons BBQ sauce (I recommend Sweet Baby Rays original)
1/4 cup mozzarella cheese, shredded
1 medium roma tomato, chopped
2 green onions, chopped
1/2 avocado, chopped
Salt and Pepper to taste
Directions:
Cook burgers according to directions on box. I usually cook mine in a skillet, but you can also cook them in the oven or even the microwave. While the burger is still very hot, top each burger with 1 tablespoon BBQ sauce and cheese, allow to melt. Then split the remaining toppings between the two. Finish with a little salt and pepper and serve immediately.
The Novice Chef Blog Original