Blueberry and Lemon Sour Cream Cake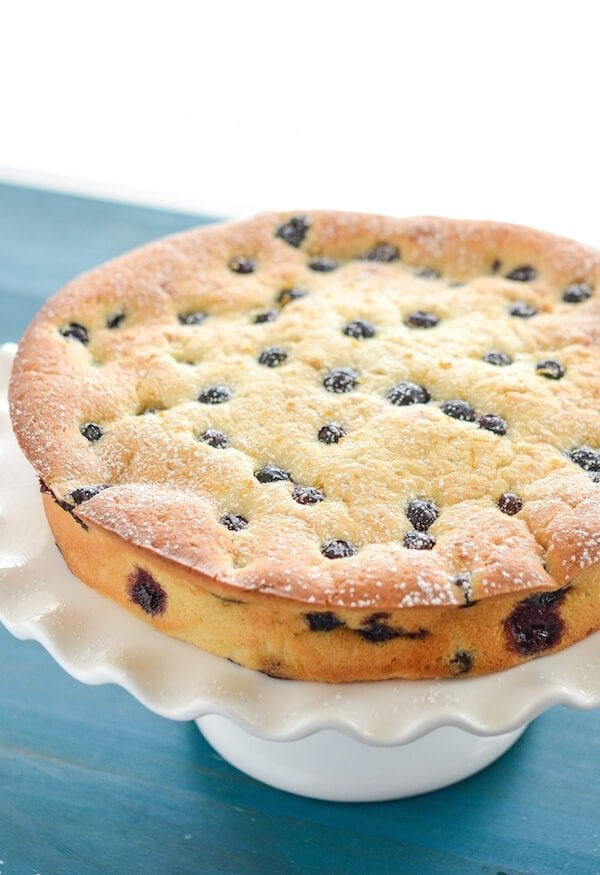 Ever want to bake a cake, but not a huge cake? Or should I say…ever want to bake a cake, but feel guilty making a giant cake when there are only two full grown people living in your house? Yeah, that's the story of my life.
I can't wait for Ellie & Lyla to be big enough to help me eat cake. Right now they just get a bite or two and then I am shilling out cake slices to all the neighbors. As much as I COULD eat a whole cake by myself, I really shouldn't. Unless I can talk Jorge into another baby. (Mom, I'm just kidding. …mostly.)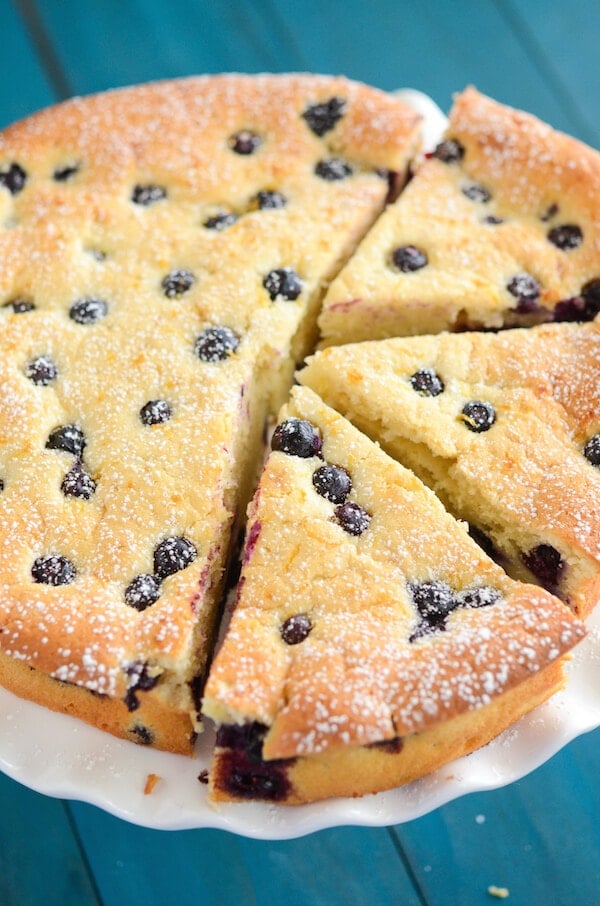 I was just telling Jorge the other day that I miss my big belly…it was so nice knowing my babies were in there all sweet and cuddly…not screaming because their sister hit them and the dog ate their pickle. Plus, the pregnancy twin eating diet was quite nice. I sure do miss those ice cream cones from DQ.
Anywho, Jorge is the sane one who won't let me have another monster right away, so I have to keep my cake making in check. This cake makes the perfect serving size for us. A few slices for us and a few slices for my father in law and my cake stand was empty!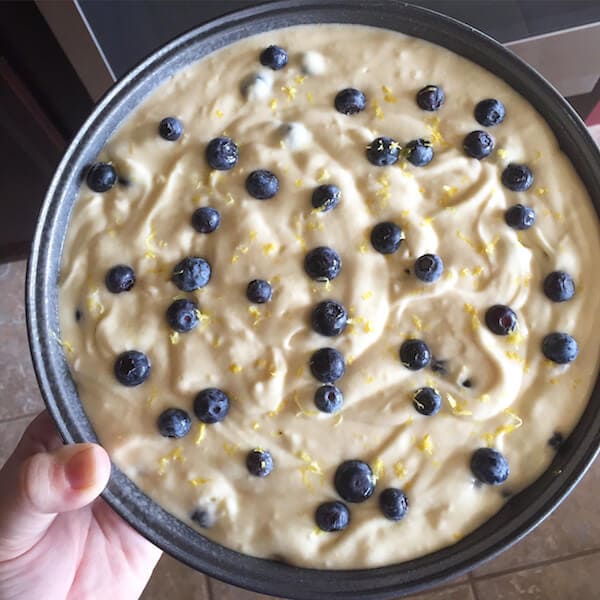 Into the oven we go! Gotta love that citrus & berry combo…here are a few more ideas if you have a ton of berries and citrus you are looking to use up:
Blueberry Lime Cream Cheese Pound Cake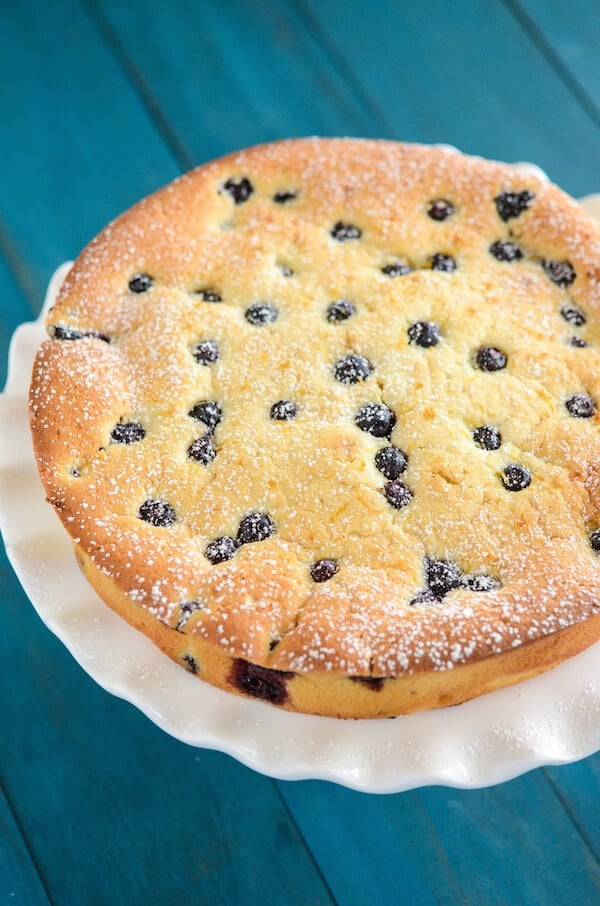 And just a little while later, BAM. Cake.
I loved this warm as dessert. Jorge ate this one with coffee the next morning. And my father in law, Don, had it as his dessert and afternoon snack. In other words, it's an excellent all around any time cake.
Blueberry and Lemon Sour Cream Cake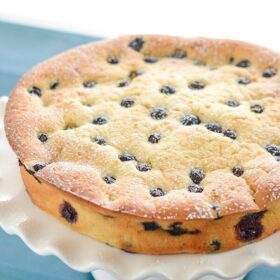 Ingredients:
1 1/2 cups all purpose flour
2 teaspoons baking powder
1/2 teaspoon salt
3/4 cup unsalted butter, softened
1 cup granulated sugar
3 large eggs
1 cup sour cream
2 teaspoons vanilla extract
zest from 1 lemon
1 heaping cup fresh blueberries, divided
Directions:
Preheat oven to 350°F.
Grease a 9 inch cake pan; set aside. In a small bowl, whisk together flour, baking powder and salt; set aside.
In a stand mixer, beat butter and sugar at medium speed for 1 minute. Add eggs and mix until combined. Add sour cream, vanilla extract and lemon zest, mixing until smooth.
Fold in flour mixture by hand, stirring until just combined. Gently fold in 3/4 cup blueberries.
Transfer cake batter into prepared pan and sprinkle the top with the remaining blueberries.
Bake until the top is golden brown and a toothpick inserted in the center comes out clean, about 45 to 55 minutes. Let set for 20 minutes before transferring to a cake plate.
Serve warm or allow to cool completely and store in an airtight container until ready to serve.