Brownie Walnut Cookies
These easy Brownie Walnut Cookies are perfect for a chocolaty dessert! They have a crispy outside and soft gooey inside making them the best brownie cookie recipe!
Looking for a more traditional brownie recipe? Try my delicious Fudge Brownies or these Triple Chocolate Glazed Brownies.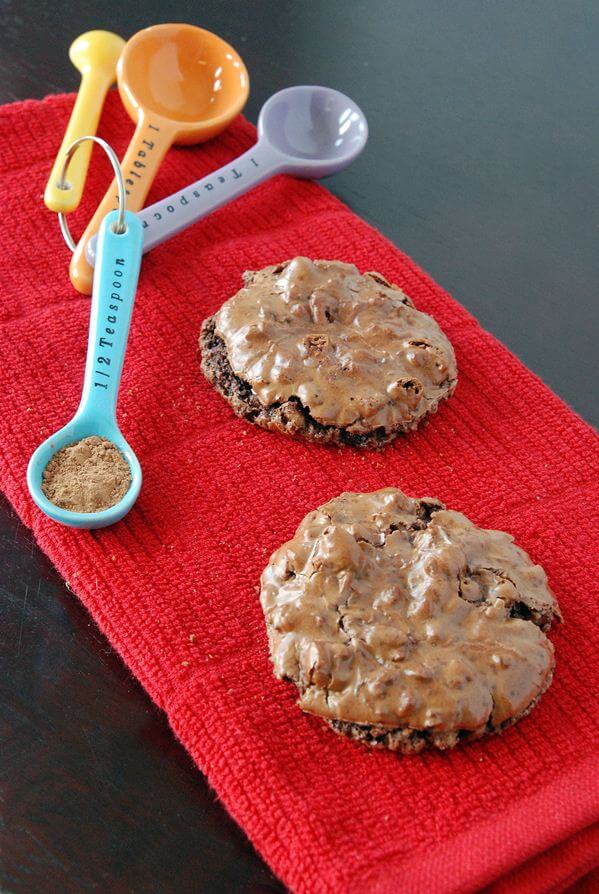 This Is My Favorite Recipe For Brownie Cookies
Brownies…as cookies? Can it be done? I have been on the search for years and each time I was disappointed. Every recipe I have tried has resulted in just regular chocolate cookies.
They did not taste anything like a brownie and were nothing special. And then I tried these. Yum! It actually is a Brownie Cookie, or if you want to be lame like Jorge, a Bro-okie! Best yet?
Walnuts Make These Brownie Cookies Extra Delicious
It's only one bowl and 6 ingredients to make these delicious cookies. They have the crispy outside and the soft gooey inside that every good brownie must have.
And while I normally would skip Walnuts in my brownies, they make these cookies so much better. Considering how quickly these came together, I expect they will make many appearances on bad days at our next dinner party.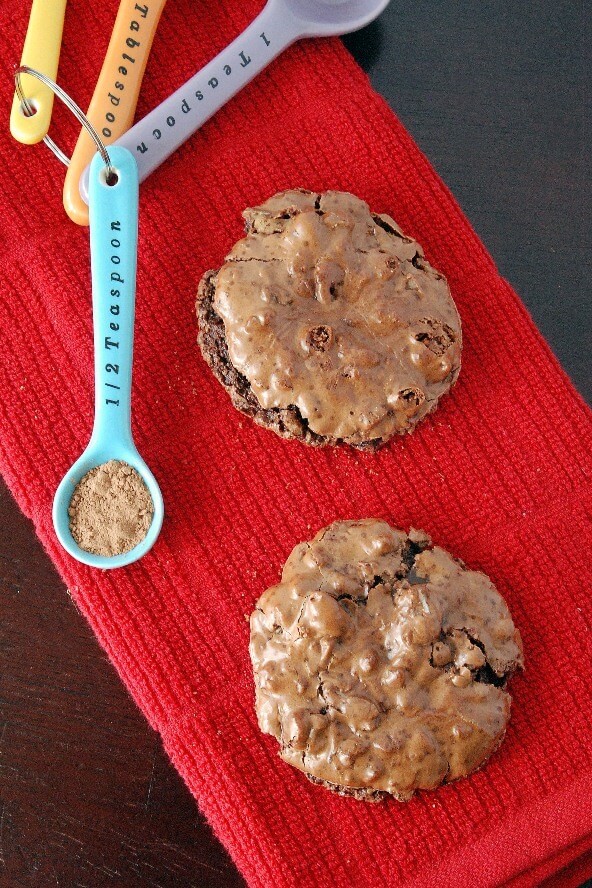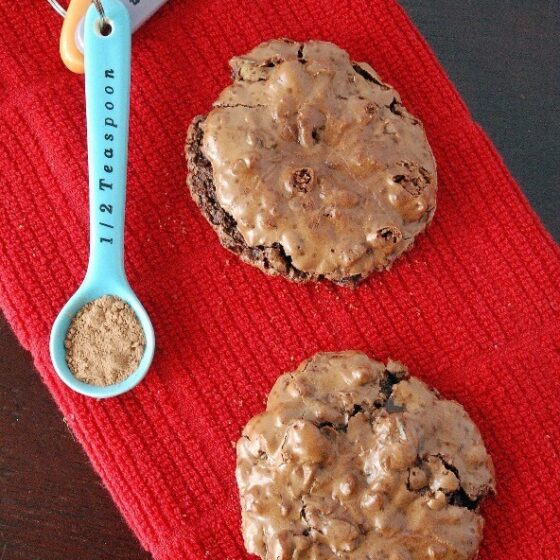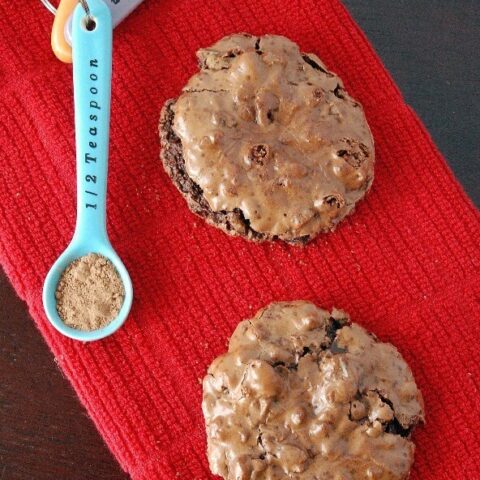 Brownie Walnut Cookies
Yield: 12 cookies
Prep Time: 5 minutes
Cook Time: 21 minutes
Additional Time: 5 minutes
Total Time: 31 minutes
These delicious Brownie Walnut Cookies have a crispy outside and soft gooey inside making them the perfect brownie cookie recipe. They are so easy to make with just 6 simple ingredients!
Ingredients
1 cup walnuts
1 1/2 cup confectioner's sugar (powdered sugar)
1/3 cup unsweetened cocoa powder
pinch of salt
2 egg whites, room temperature
2 teaspoons vanilla extract
Instructions
Preheat oven to 350 degrees.
Line 1 large baking sheet with parchment paper or a silicon baking mat. Place walnuts on a surface and finely chop. Transfer to a large baking sheet and toast until fragrant, about 6 minutes. Let cool.
Mix sugar, cocoa and salt in a bowl. Stir in walnuts. Add egg whites and vanilla, beat with a fork or electric mixer on medium until batter is just moistened (do not over mix).
Drop batter by the tablespoonful onto baking sheets in evenly spaced mounds, leaving lots of room for spreading. Bake cookies until tops are slightly cracked and glossy, about 15 minutes. Let rest for 5 minutes before moving to wire racks.
Store in an airtight container at room temperature for up to a week.
Nutrition Information:
Yield: 6
Serving Size: 2 cookies
Amount Per Serving:
Calories: 248
Total Fat: 12g
Saturated Fat: 1g
Trans Fat: 0g
Unsaturated Fat: 10g
Cholesterol: 0mg
Sodium: 41mg
Carbohydrates: 33g
Fiber: 2g
Sugar: 28g
Protein: 5g