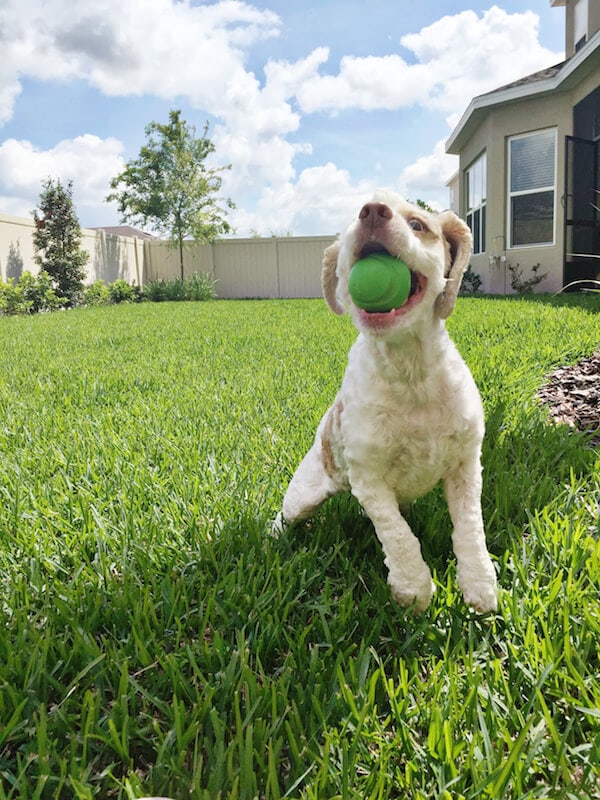 Two weeks ago we noticed Brody's left eye was looking extra red and maybe slightly swollen. I took him into the vet expecting them to tell me he had scratched it or somehow it was infected…give me some antibiotics…and send me home. Instead, we were sent to a doggie ophthalmologist.
Our vet had her suspicions, but it was confirmed that Brody has a growth growing behind his eye and it is pressing on the eye. We were absolutely crushed. (Thank you all for your outpouring of love when we found out.)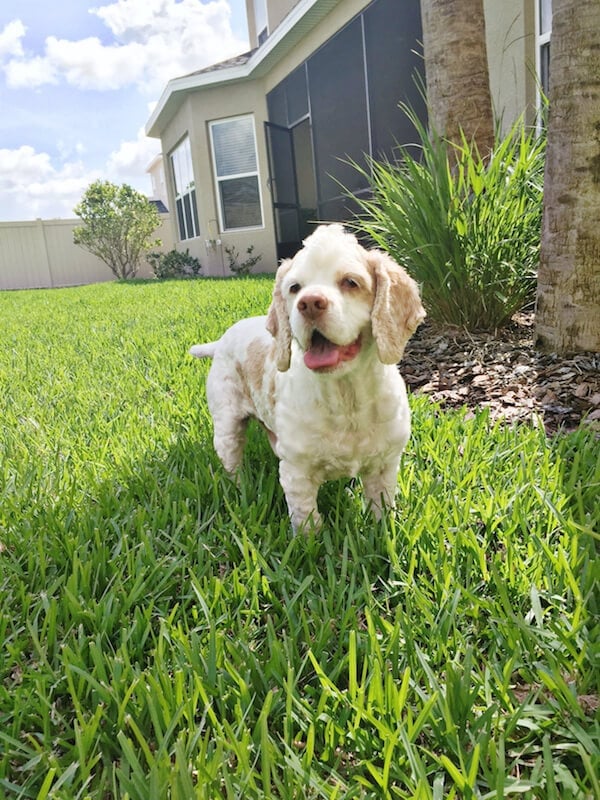 Surgery is scheduled for tomorrow and we are very anxious. The plan is to remove the tumor (if it is not too large or intrusive) and his right eye. They will biopsy the tumor after removal and let us know if it is cancerous or not.
I could tell you all the thousands of reasons why we all love Brody — and there truly are thousands — but instead I wanted to share how he spent today doing his favorite thing in the whole world…playing fetch.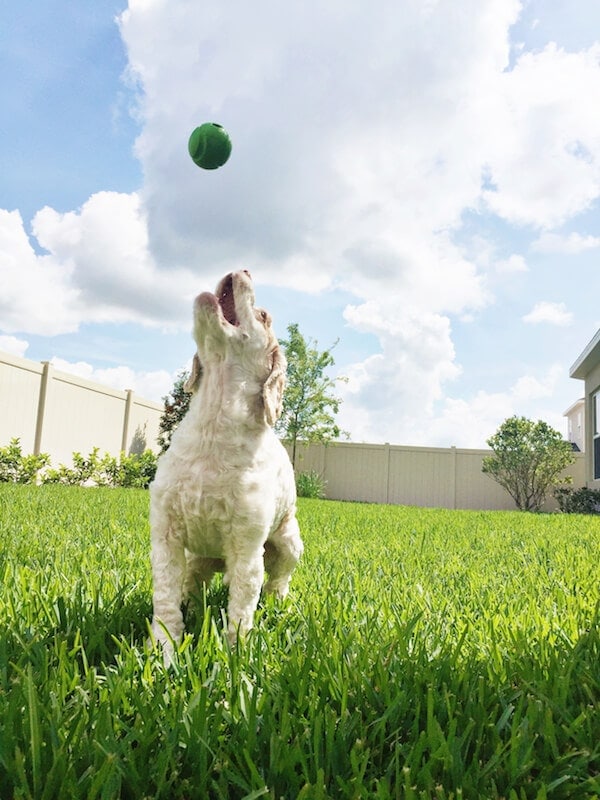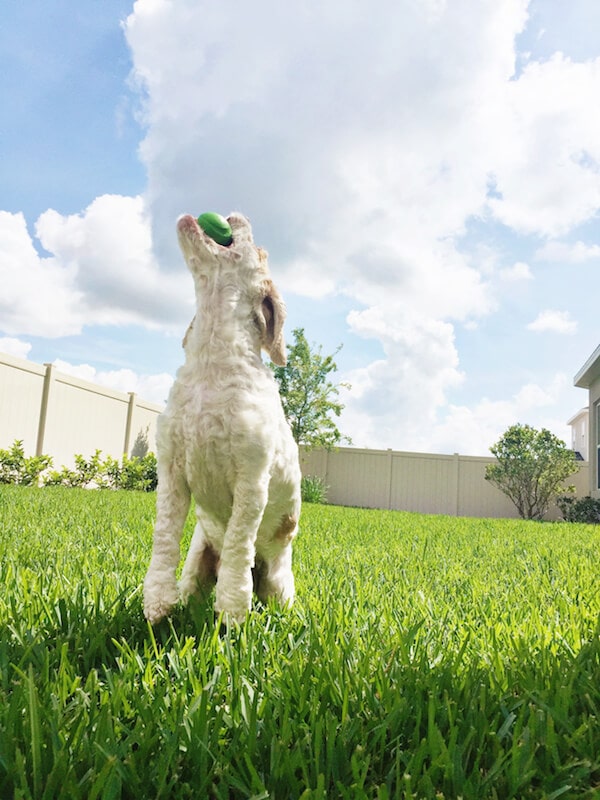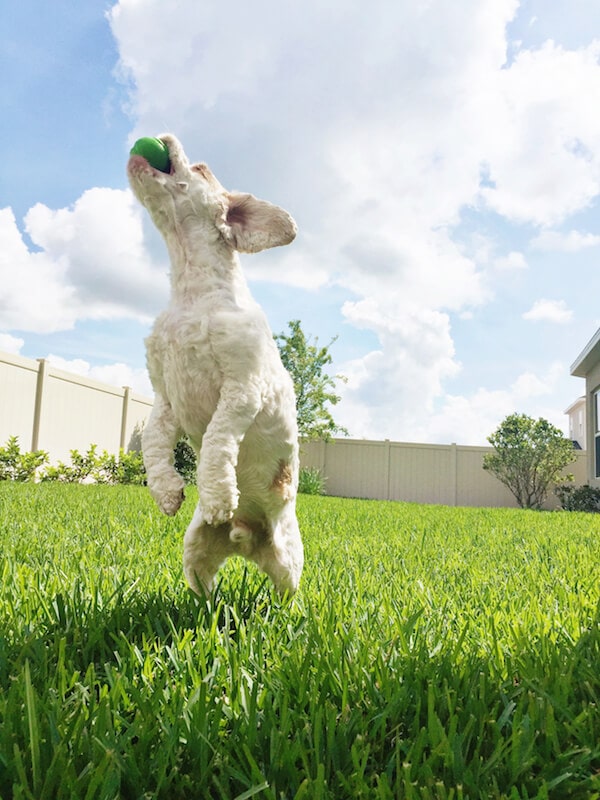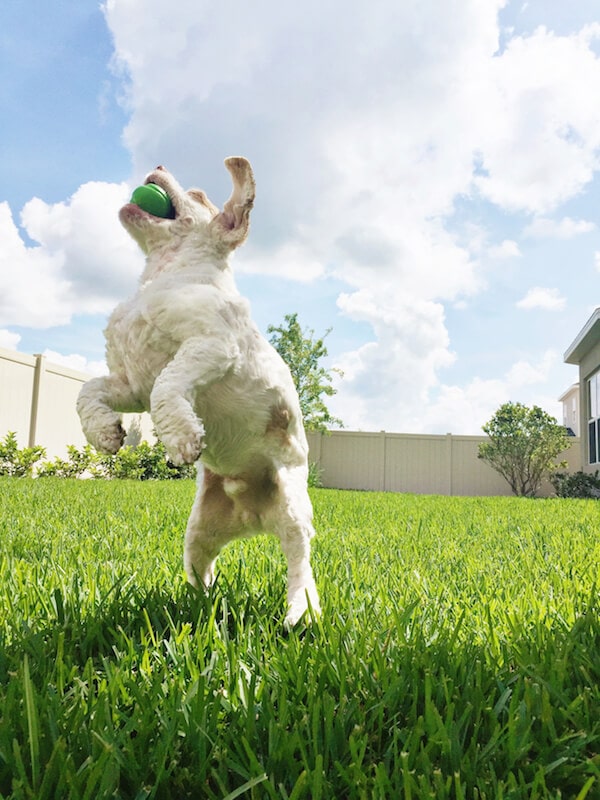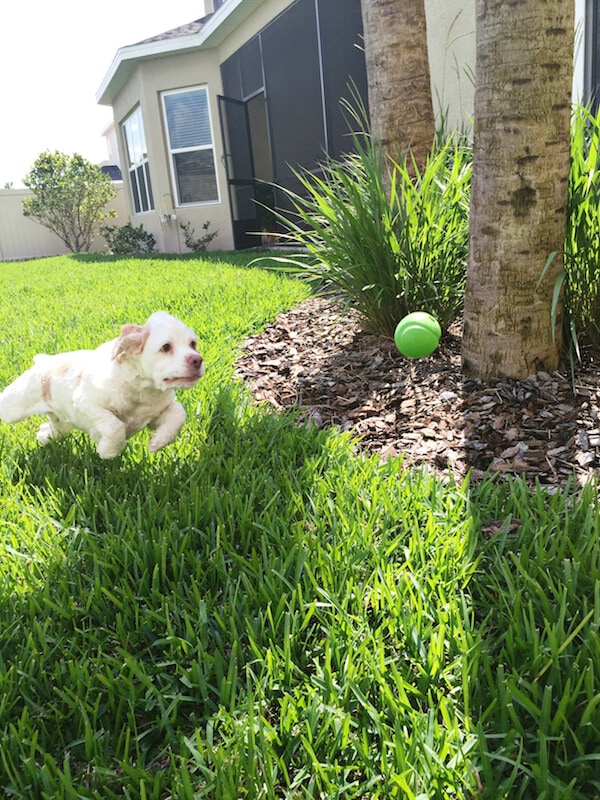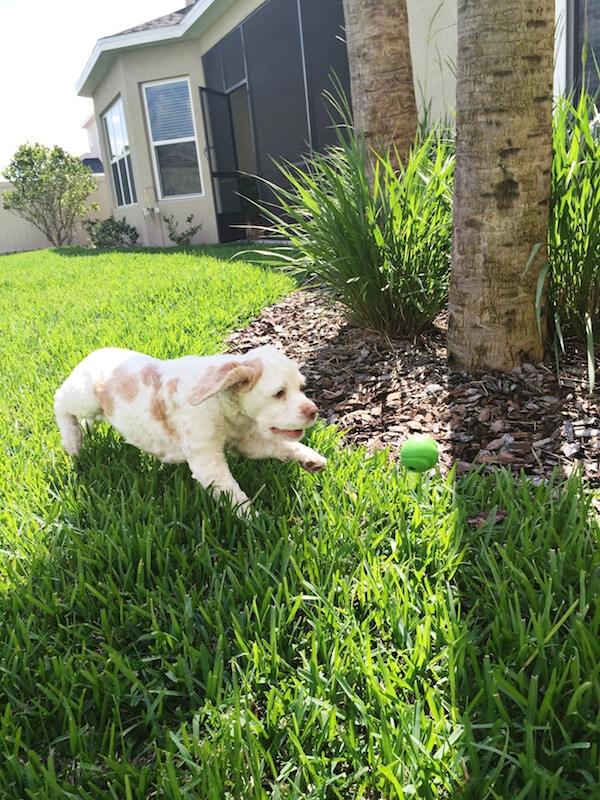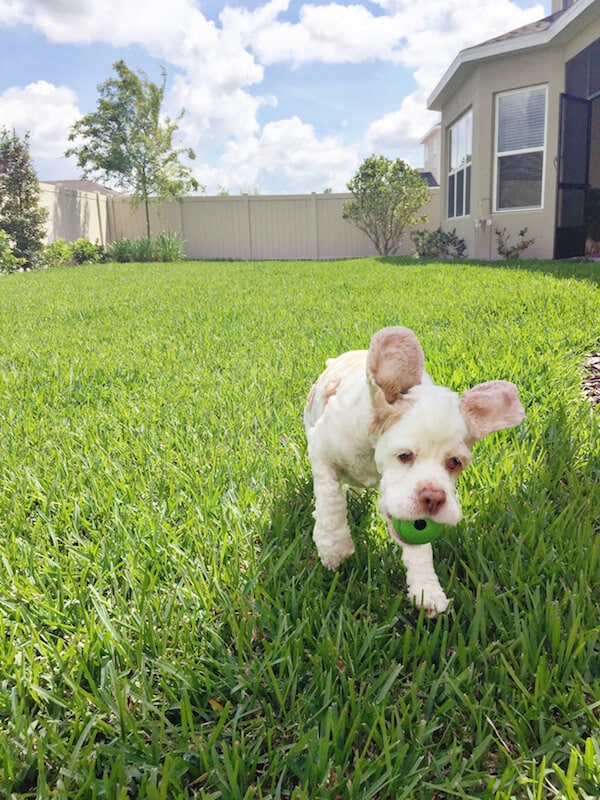 We love our crazy little raggamuffin, so very much.
This post may contain affiliate links. Read my disclosure policy.