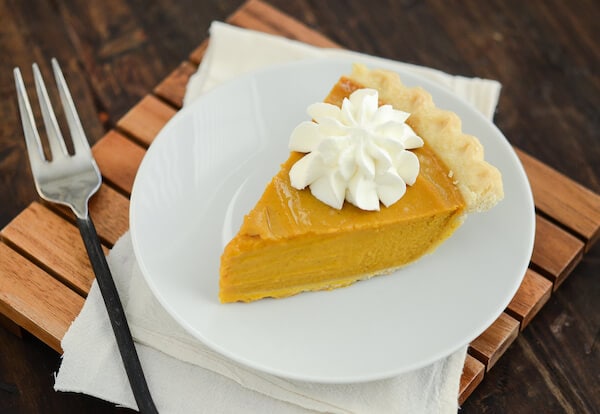 I know, I know. I messed with Pumpkin Pie. Why oh why would anyone do that??
Well, it's still very close to the classic Pumpkin Pie we all know and love. But it's got a delicious tangy and silky quality that I swear you can only get by adding buttermilk!
I know the "tangy" description might make you think I am crazy…but do you like buttermilk pancakes?
How about buttermilk biscuits? Those all have a slight tangy quality to them too! I swear buttermilk in a pumpkin pie is the way to go!
(P.S. I am such an over exclamation-er. !! I will try to work on that in the New Year. Maybe.)
The recipe calls for cinnamon, nutmeg and clove for the spices.
I used fresh ground nutmeg because I am totally into that kind of thing and always have it on hand. (Fresh ground nutmeg is SO much easier than you think. I
buy the whole nutmegs and then just quickly great them on my microplane. 3o seconds for fresh nutmeg!)
If you are like my Mom (that's right Mom, totally calling you out again) — go ahead and whip out that pumpkin pie spice.
It's going to be just as delicious and you only have to buy one jar of spices.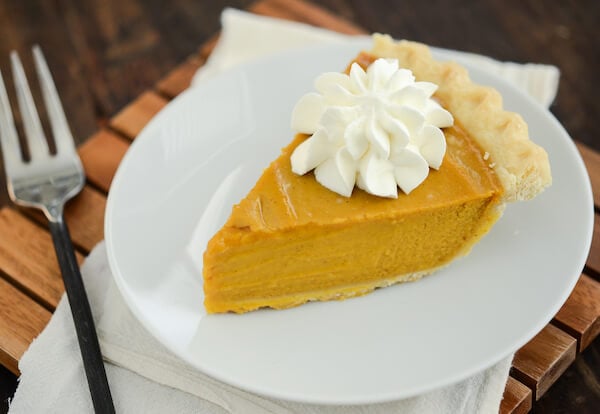 Head on over to Dixie Crystals to find out how I made this Buttermilk Pumpkin Pie!
This post may contain affiliate links. Read my disclosure policy.