Caramel Popcorn Cookies: sweet buttery cookies, popcorn pieces and chewy caramel combine together to create the ultimate sweet and salt cookie combination.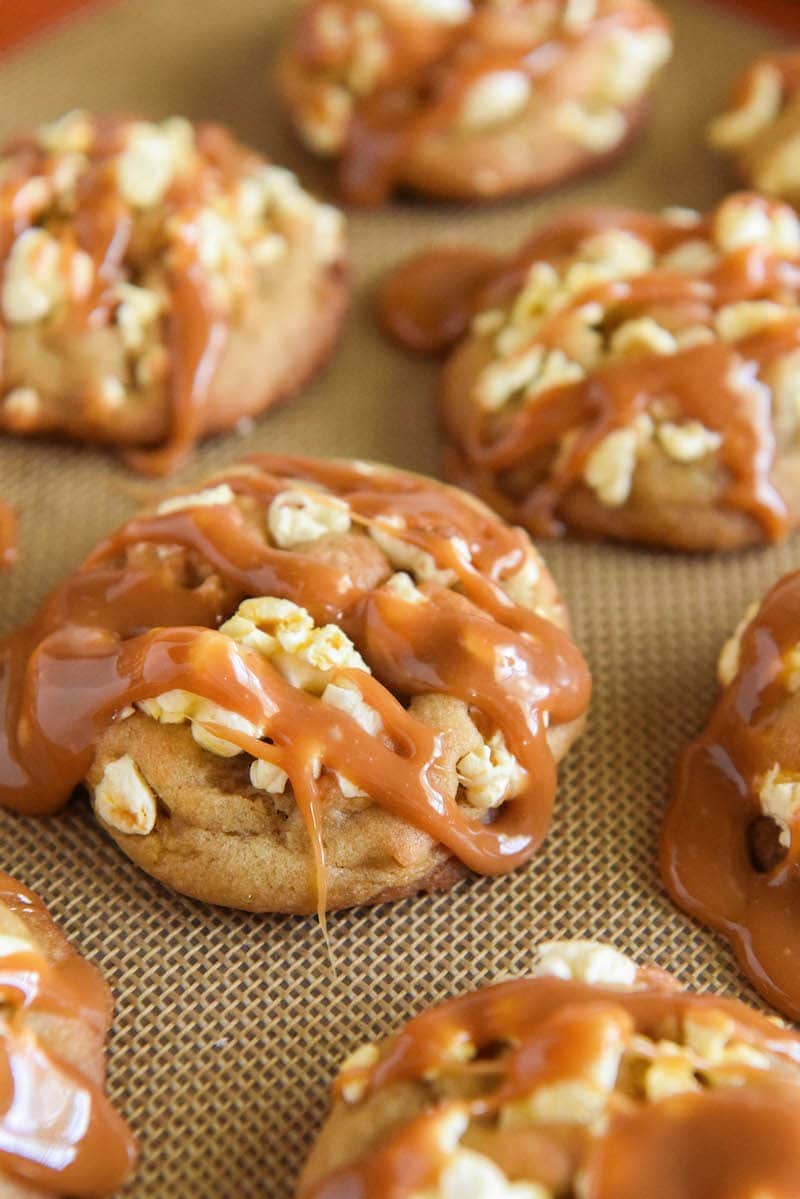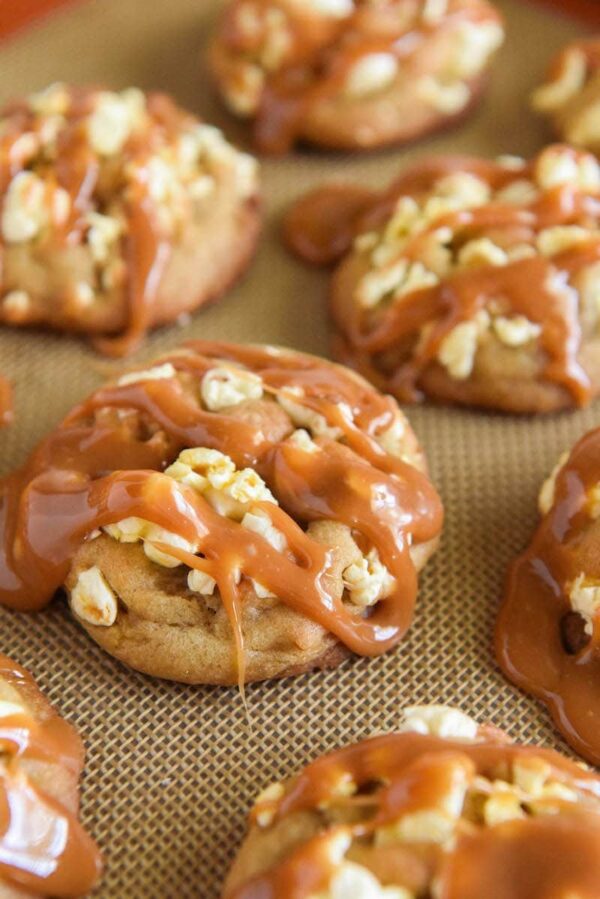 Caramel Popcorn Cookies. Have I jumped the ship? Are you still here?
I promise while they might sound strange, they are actually delicious.
The popcorn bakes into the soft buttery cookies and after about 12 hours kind of softens into the cookie.
Then we top them with a very generous drizzle of soft chewy caramel.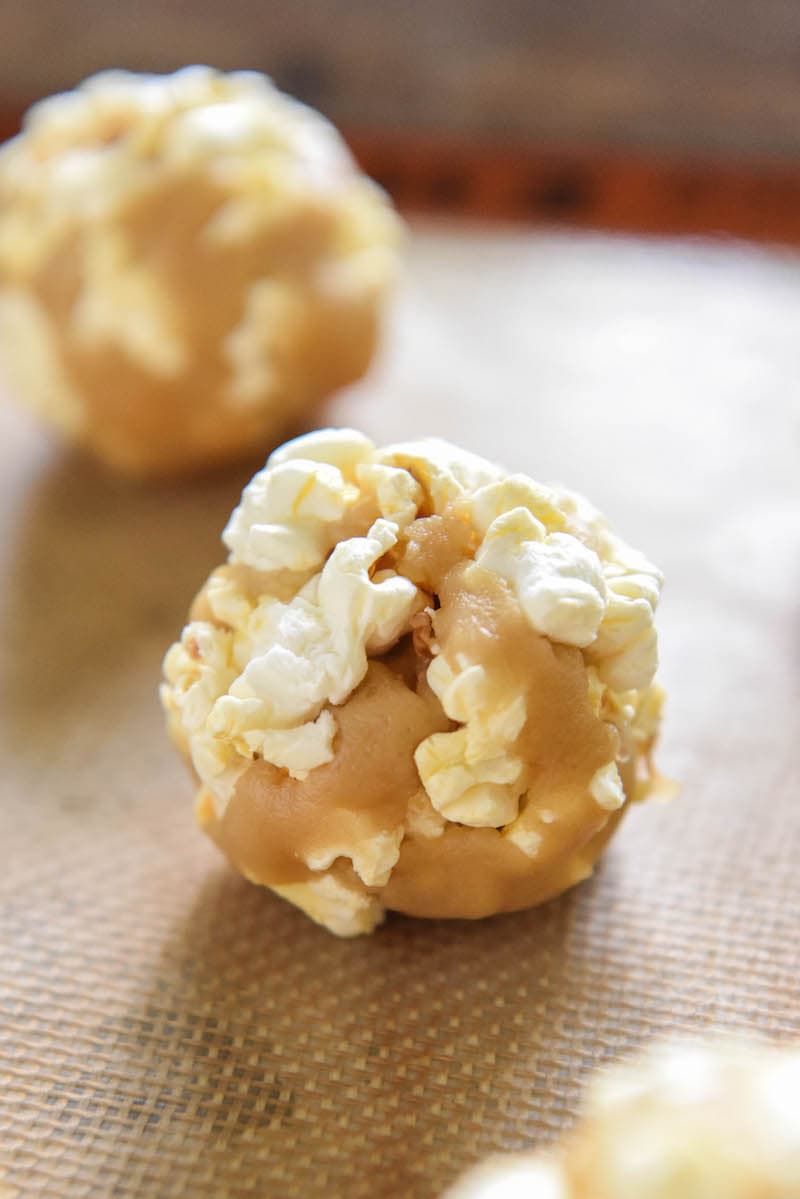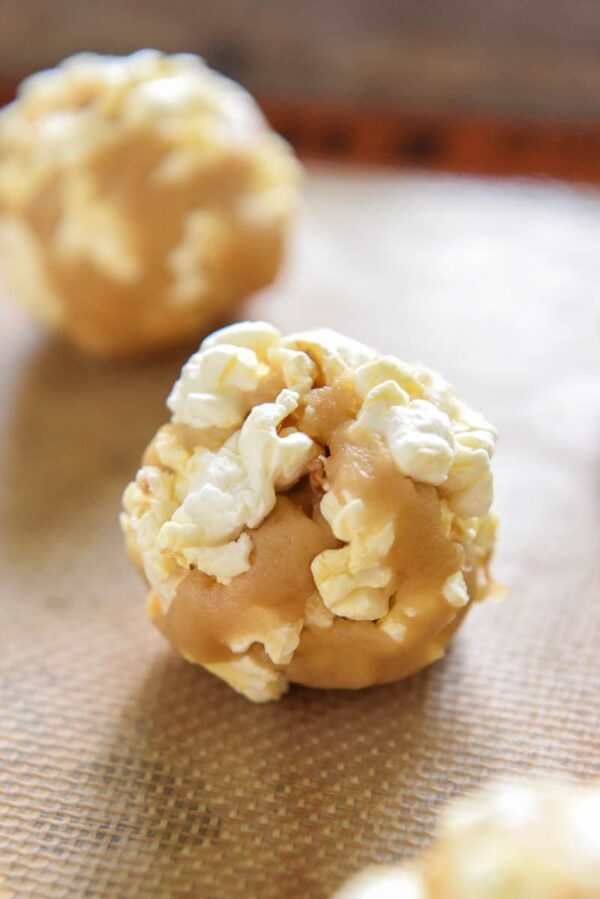 I used microwave butter style popcorn, it's what I already had on hand.
You can absolutely pop our own or even use store bought already popped popcorn. Or leftover popcorn!
I also used the Chewy Werther's Caramels for the caramel on top.
Just melt it in the microwave with some milk for a few seconds.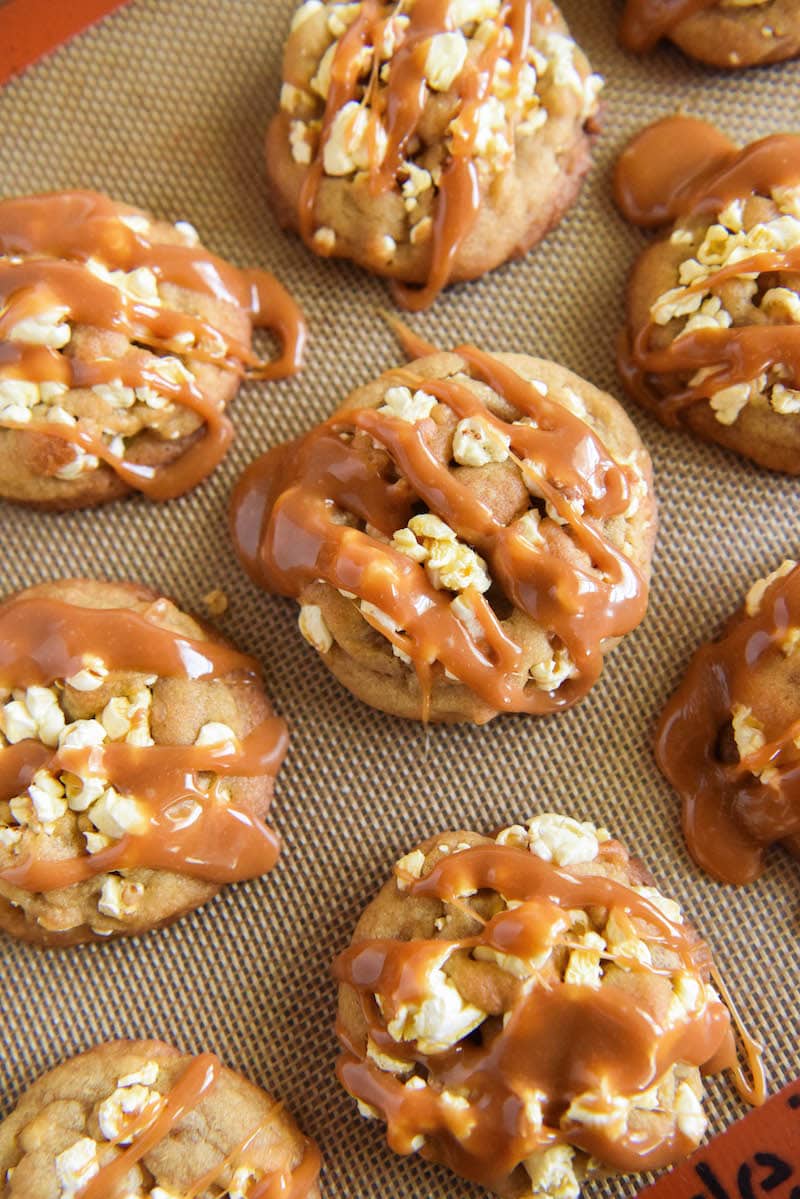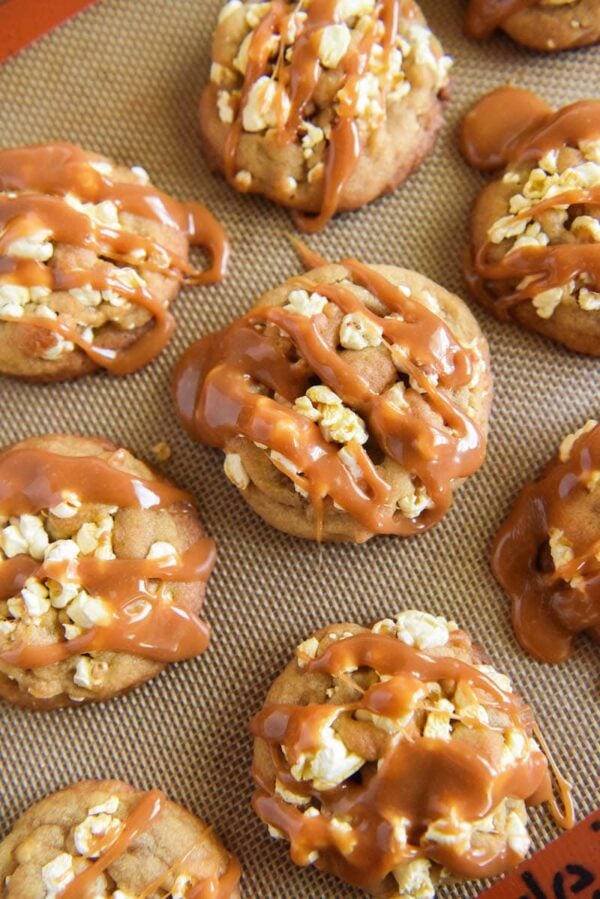 Stir quickly and then drizzle it on top of the cookies. It's the perfect chewy caramel for drizzling.
It does not become hard when it cools and it has that perfect caramel flavor.
On a few cookies I added some extra flaked sea salt on top of the caramel drizzle.
It's totally optional, but it does up the salty sweet combo that I really love so much.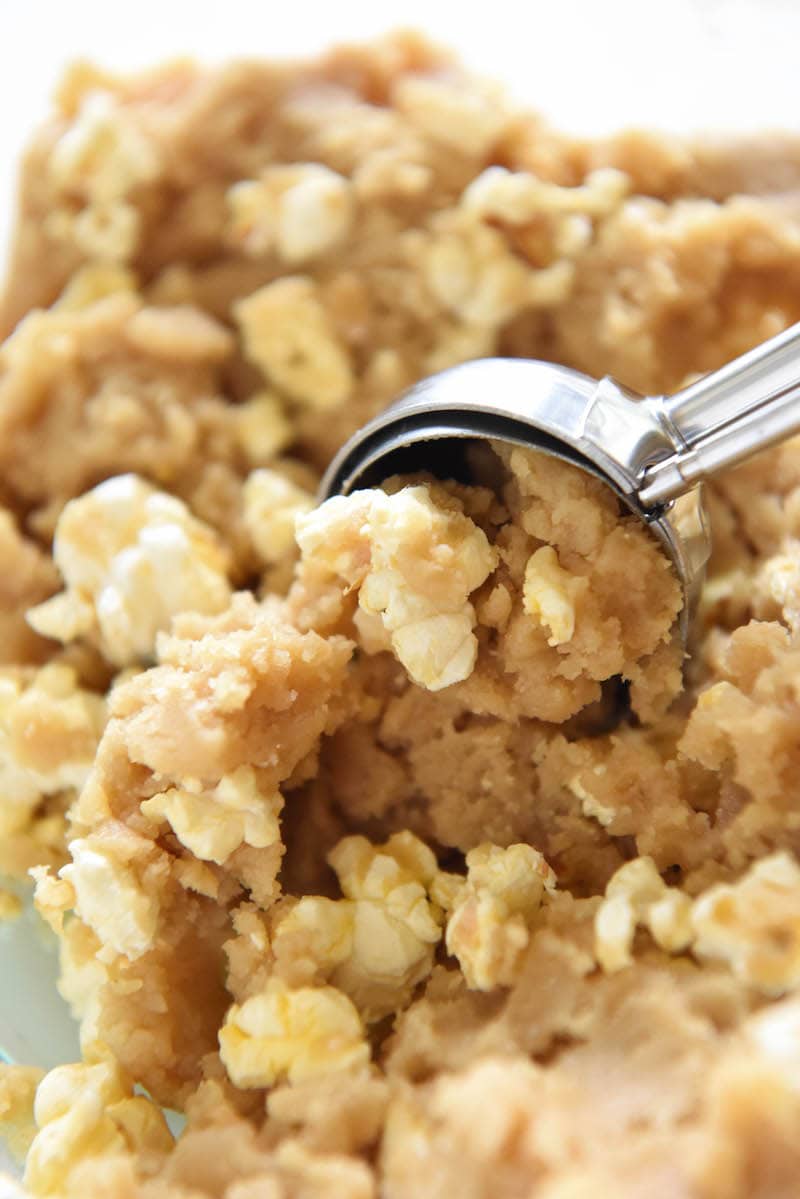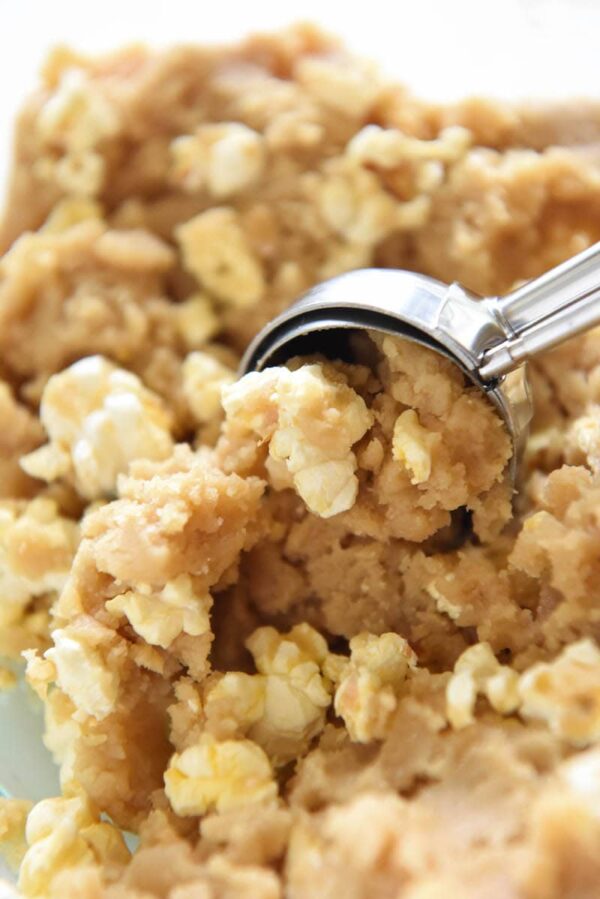 Lastly, I added a little dash of butter extract*, along with vanilla extract, to the dough.
This is 100% optional, but I wanted to make sure that the butter flavor came through with the popcorn.
I really liked the finished flavor and would make sure I included it again the next time I make them.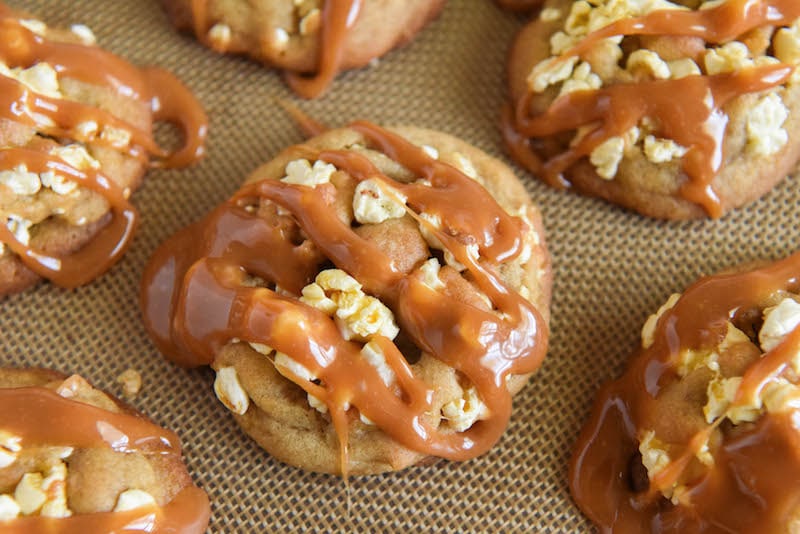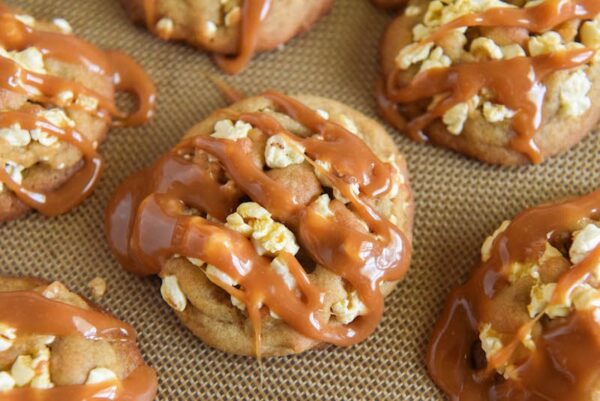 Since the base of these cookies uses melted butter, they come together in just a few minutes with a bowl and a spatula.
Use your hands to form the dough balls and then they are into the oven before you know it.
Finish them with a quick drizzle with caramel and they are done!
I developed this recipe for Dixie Crystals. Head on over for the full recipe.
RECIPE: Caramel Popcorn Cookies
This post may contain affiliate links. Read my disclosure policy.