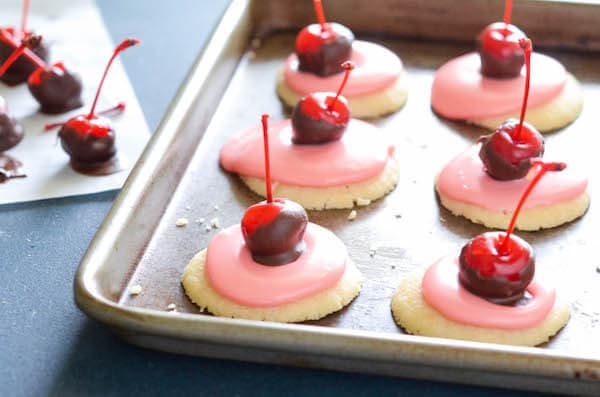 These intricate Cherry Cordial Cookies are surprisingly easy to make. You start with a soft shortbread cookie base, spread them with a creamy cherry cordial icing and top them with a chocolate cherry.
Just watch the quick video above to see how easy they are!
As I have mentioned once or twice before, my girls and I have a love for cherries that Jorge does not share. So every time he heads out of town, we break out all the cherry desserts!
There haven't been a lot of good fresh cherries at our farmer's market or grocery stores lately. They all look pretty small and sad. So we have been making a lot of maraschino cherry desserts instead.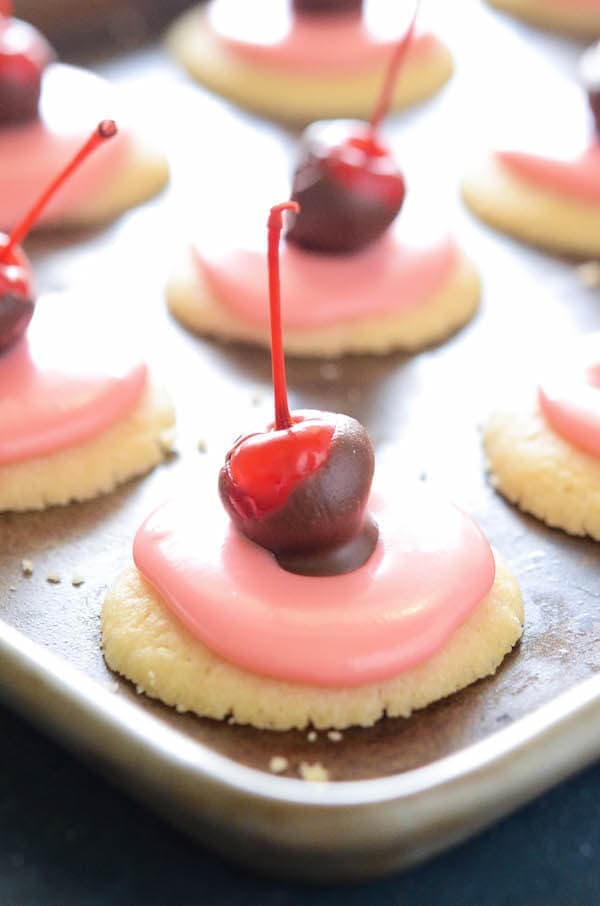 Last week I shared those gorgeous pink Maraschino Cherry Cupcakes and this week I am bringing it with these Cherry Cordial Cookies!
These cookies were kind of a pain to figure out. I had this idea in my head, but getting the cherry cordial cream to have the right flavor was difficult.
I ended up needing to add a splash of cherry extract to the cherry cordial cream icing. It made all the difference and gave it the flavor I was looking for!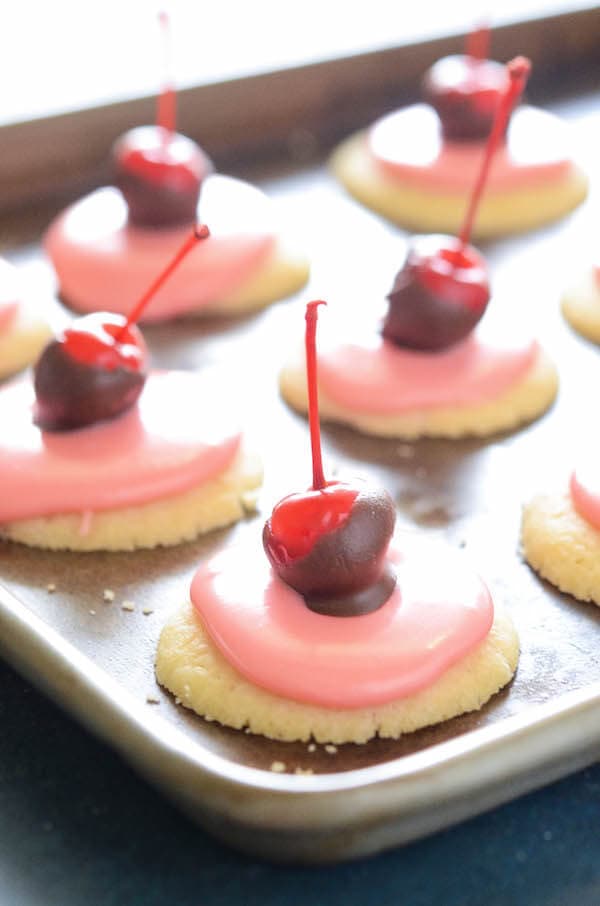 The base for these cookies is from all of our favorite meltaway cookies: Almond Meltaways, Coconut Meltaways and Lemon Meltaways. Why mess with perfection?
Then you top them with the cherry cordial cream icing, made with powdered sugar, juice from the jar of cherries and a little cherry extract.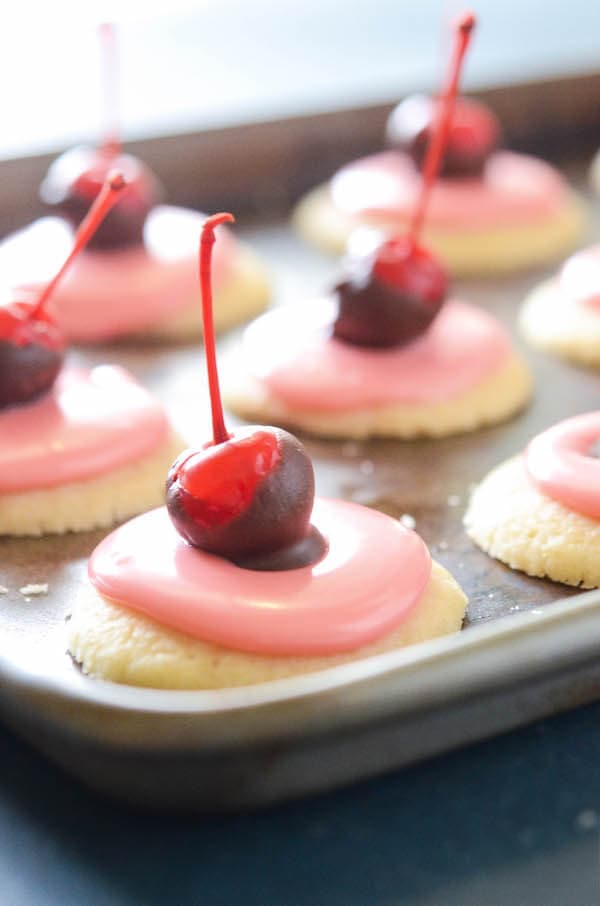 And to finish them off, you top them with a homemade chocolate dipped maraschino cherry! These are best eaten the day of, but they can be stored in an airtight container for a few days.
If the cherries still had any juice in them when you dipped them in chocolate, they can sometimes make the chocolate a little soft after a day, but otherwise they are still perfect!
I developed this recipe for Dixie Crystals — so head on over for the full
RECIPE
:
Cherry Cordial Cookies
This post may contain affiliate links. Read my disclosure policy.