Chicken, Cashews & Broccoli Stir Fry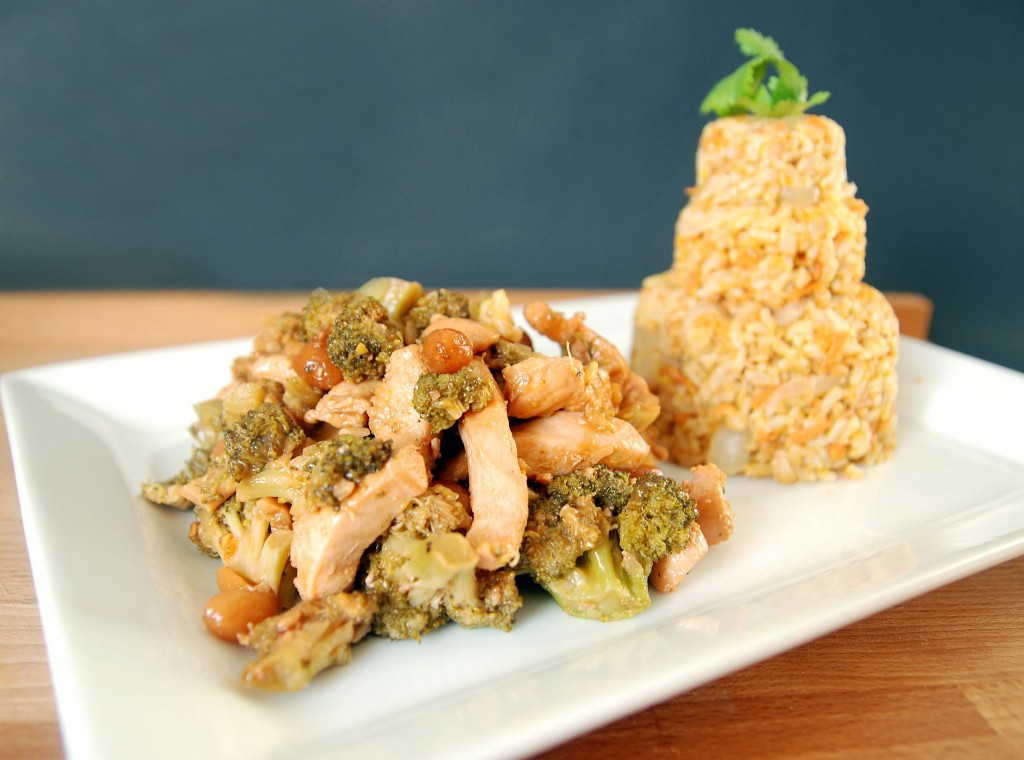 What do you do when two friends don't get along? And when they are two friends that you think should go perfectly together? Everyone loves each of the friends separately…yet those two just can not seem to pretend to like each other get along. They have so many things in common…like drinking, an obsession with small dogs, and loving me. So why can't they just play nice? I have considered many options…like confronting them and telling them to put on their big girl panties. I have tried just letting it go and seeing if they finally figure it out themselves. But it is not working and I have no other decent ideas (there is one that involves a padded room and foam baseball bats but I'm not sure how to make it happen).
So I have decided to do what I have done with my stirfry and rice. They really don't go together well. They should…since it is rice and a stir fry, which usually goes hand and hand. But since the rice has carrots and honey roasted peanuts…and the stirfry is filled with cashews and Catalina sauce…they just don't. So what do I do? I shove them together anyways. Put them in one small space and let them duke it out. It worked for the stir fry and rice situation. Who knows, maybe it will work for the friend one too!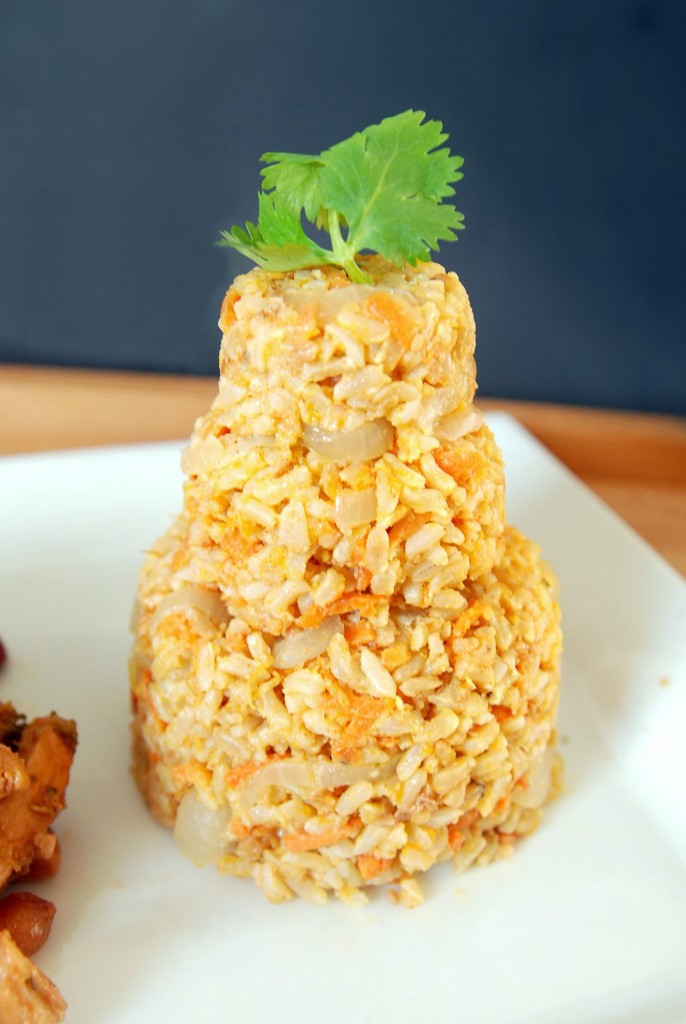 Make sure and check out the amazing Honey Roasted Carrot Rice!
This stir fry is my all time favorite. It is incredibly easy, fast, delicious, and completely nontraditional! It is made with Catalina salad dressing. I know that sounds insane, but trust me when I tell you it is insanely good! I actually prefer to throw this together then get take out Chinese, which is saying something because I can do some serious damage to some fake fried cream cheese Crab Rangoons. Do yourself a favor and make this tonight! It is one of those under 10 dollars, under 20 minutes, under 300 calories, must make now dinners!
Chicken, Cashews & Broccoli Stir Fry
Ingredients:
2 tsp. olive oil
1 lb. boneless skinless chicken breasts, cut into thin strips
2 cloves garlic, minced
5 cups small broccoli florets
1/2 cup water
1/4 cup Catalina Dressing
2 Tbsp. lite soy sauce
1/4 tsp. cayenne pepper (optional)
1/4 tsp. crushed red pepper
1/4 cup Cashew Halves with Pieces
Directions:
Heat oil in large skillet on medium-high heat. Add chicken and garlic; cook 6 to 8 min. or until chicken is done, stirring occasionally. Remove chicken from skillet; cover to keep warm.
Add broccoli and water to skillet; cover. Cook 3 to 4 min. or until broccoli is crisp-tender, stirring occasionally.
Stir in chicken and all remaining ingredients except nuts; cook 2 min. or until heated through, stirring occasionally. Toss with nuts and serve immediately.