Homemade Chinese Dumplings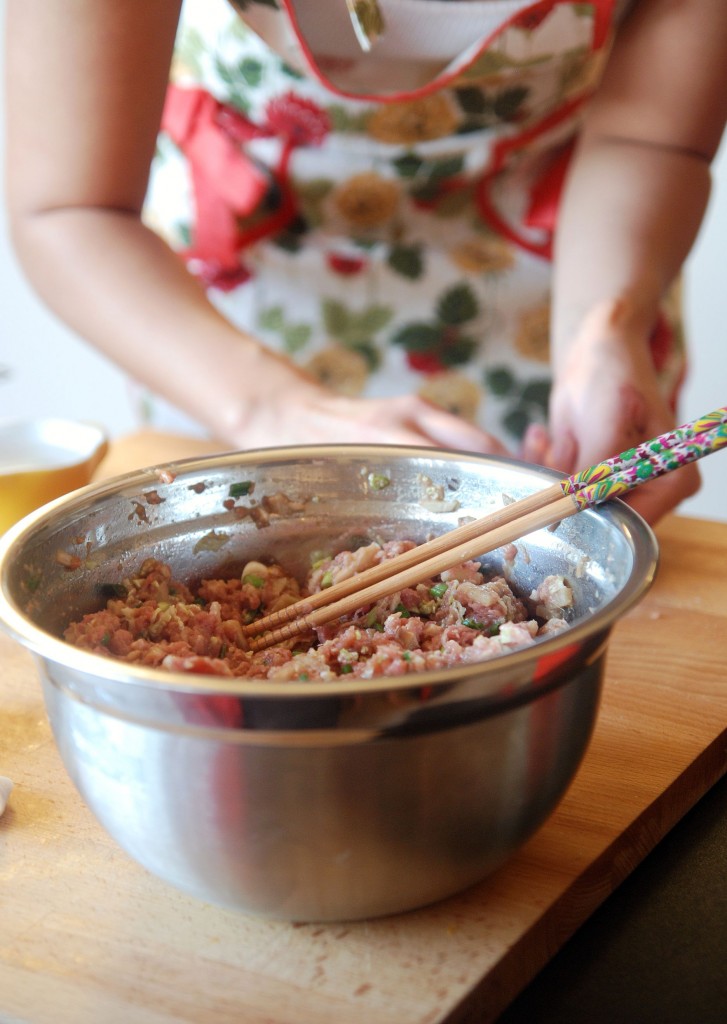 Just about every food has it's own "national" day. A few weeks ago, it was National Nacho Day. Two days ago it was National Fast Food Day. I know fast food is a necessary evil. I also know it is cheap and easy. And I also used to eat it all.the.time. I think back to what Jorge and I used to eat when we first started dating and it makes me nauseous. I had no idea how to cook and so we ate out almost every meal. Confession time: My favorite thing to eat for dinner was the Fully Loaded Nachos from Taco Bell. HOLY HEAVEN in a fried taco bowl. I mean seriously, that thing is delicious. And until one day when I curiously googled how many calories were in it (1390 for inquiring minds), I would eat it about twice a week. And ever since that fateful day when I dared to google…I have not had one since.
But I still love that take out taste. I haven't eaten fast food on a regular basis in a very long time…and try to make sure it remains something that I do in a pinch, not out of laziness. Finding certain things that mimic some of my favorite take out foods has really helped. I am a frys girl, so I have perfected my baked sweet potato fries…and they definitely cure my craving! I also am a big fan of Chinese Take Out. Here in Florida we have a lot of New York style Chinese takeout restaurants. I am a sucker for wonton soup, pan fried dumplings, and crab rangoons.  Luckily I have discovered that I can make my own dumplings at home! And they are ridiculously easy! I have been making large batches and freezing them…which means I can have wonton soup or pan fried dumplings in about 10 minutes, anytime!
There are a few bonuses to making your own dumplings. First of all, you know what goes into them. You can choose the flavors and healthy ingredients. Second, it will save you money! I bought a whole pound of low fat pork for $3! If you watch the sales, you can make these dumplings for next to nothing. Third, they freeze extremely well and can be ready to go in a snap. So to prove to you how easy these are, I have done a quick photo tutorial…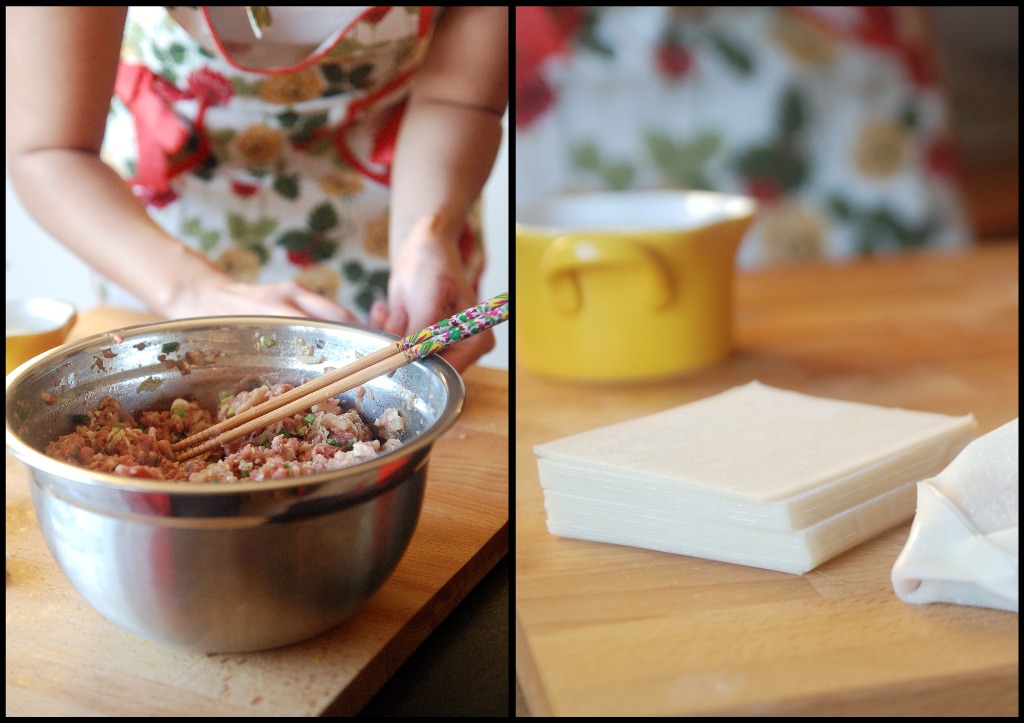 To start you will need a clean workspace, wonton wrappers, pork filling (recipe below), a small bowl of water, and chopsticks.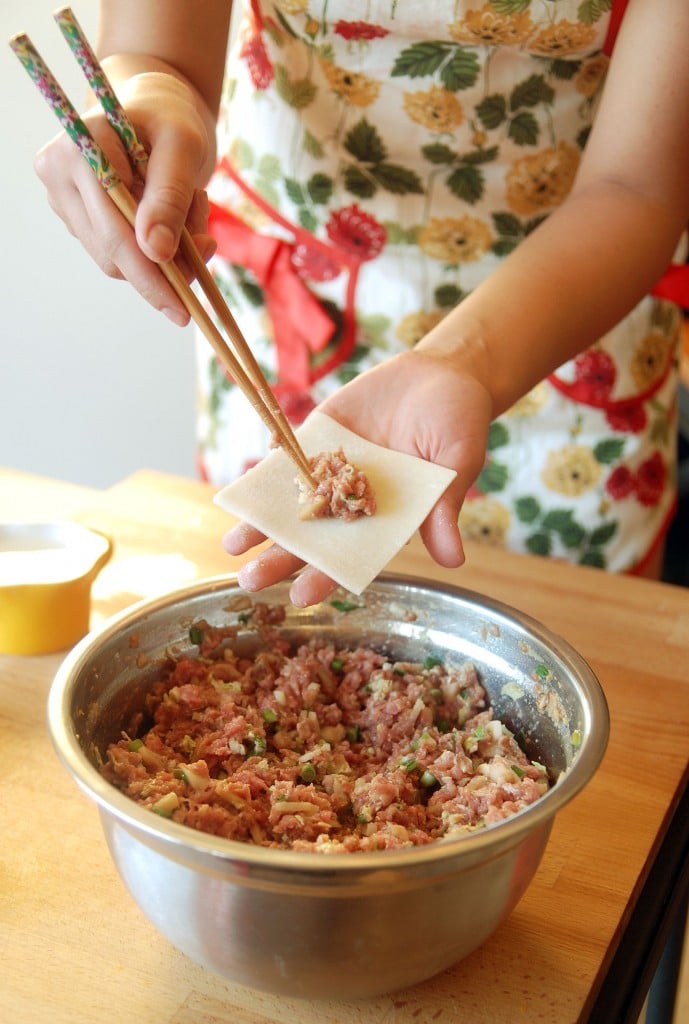 Begin by filling the wonton wrapper with about a half-dollar size worth of pork filling.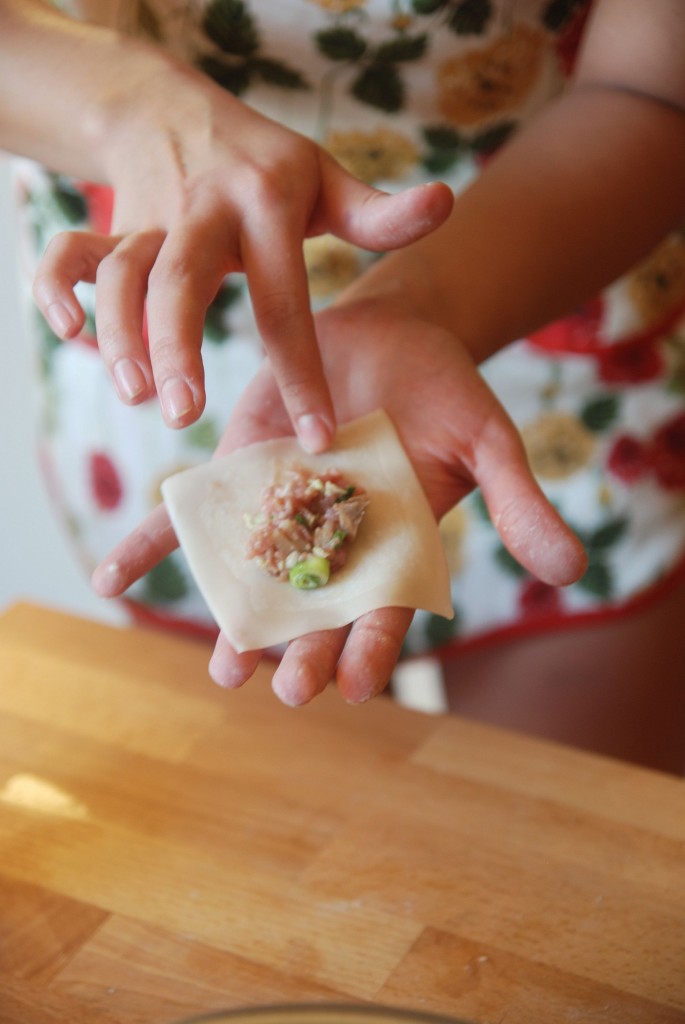 Wet your finger, and run along the edges of the wonton wrapper. This will help to seal it closed.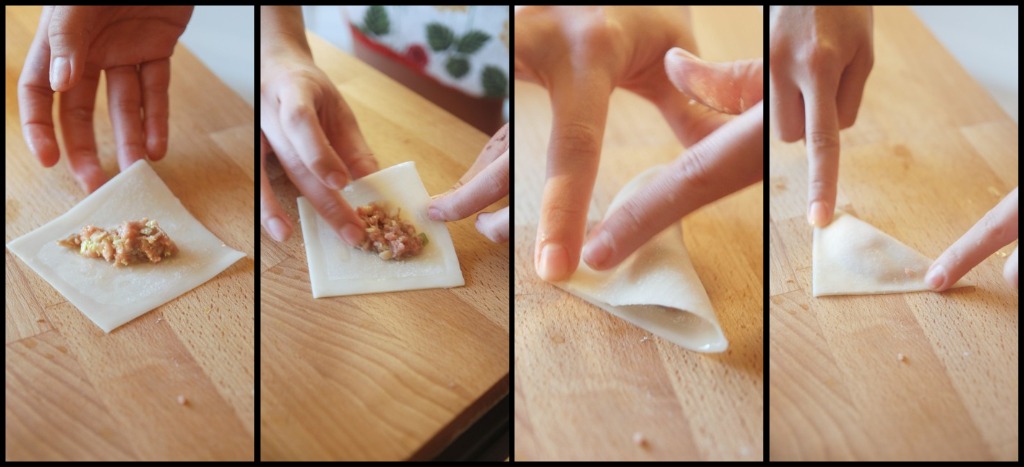 Lay wonton wrapper flat and carefully fold into a triangle. Starting at the top of the triangle, using your fingers, press the sides of the wrapper to seal.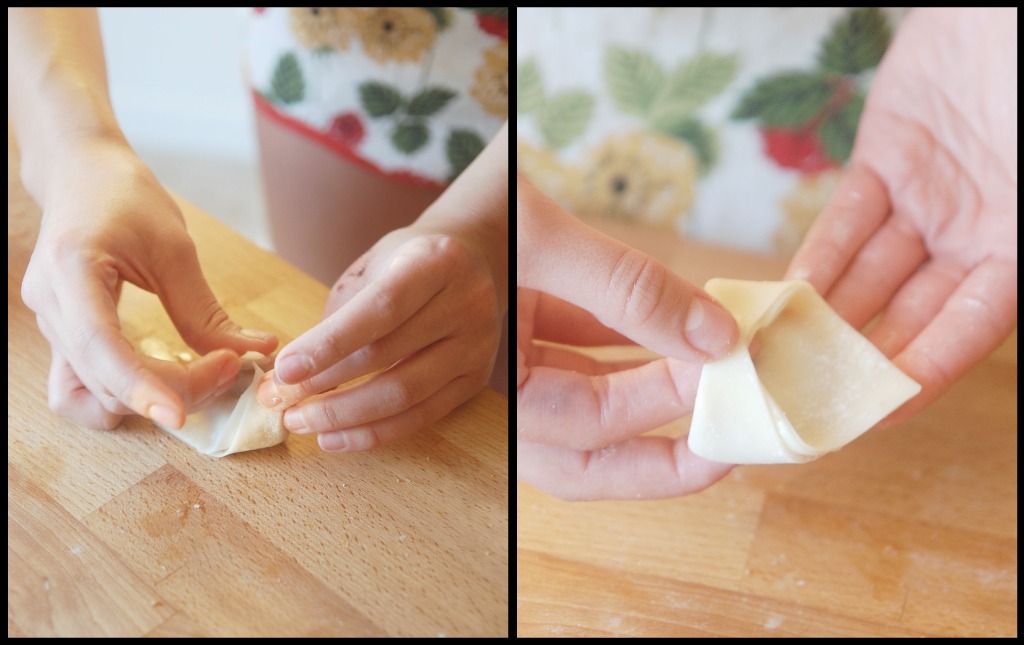 Then wet the two bottom points of the triangle and pull together to seal.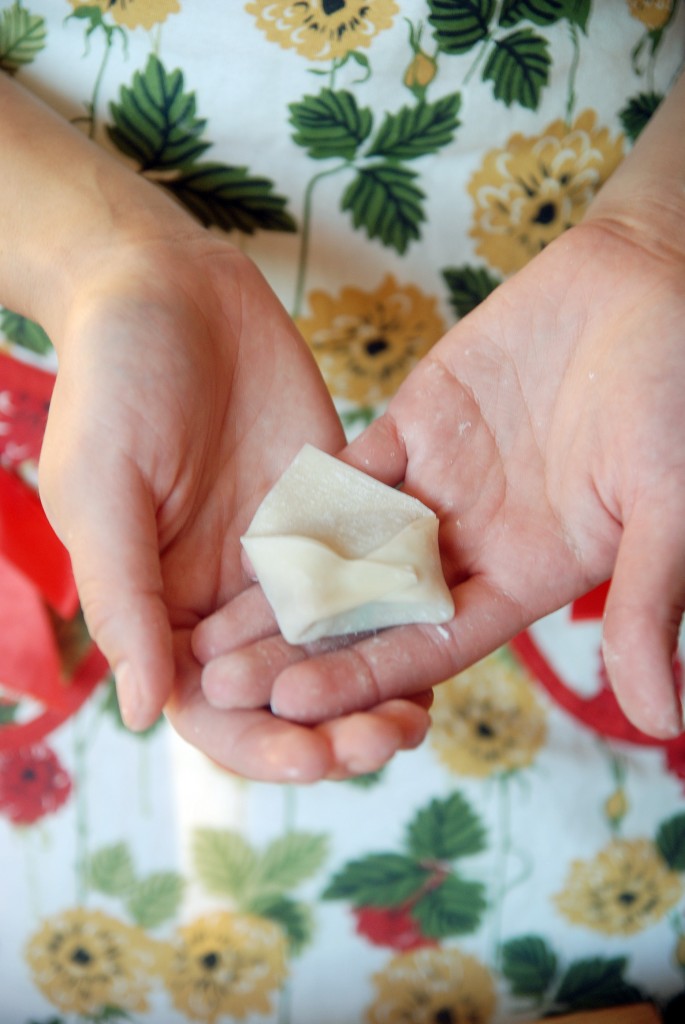 Homemade Chinese Pork Dumplings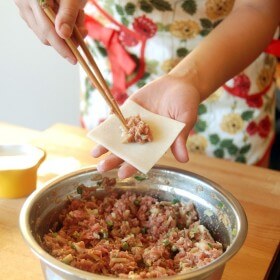 Ingredients:
1 lb lean ground pork
4 large napa cabbage leaves, minced
6 stalks green onions, minced
7 shitake mushrooms, minced (if dried – rehydrated and rinsed carefully)
1/2 cup bok choy, minced
1/2 cup bamboo shoots, minced
1/4 cup ginger root, minced
3 tbsp soy sauce
2 tbsp sesame oil
2 tbsp corn starch
1/2 to 1 tsp cayenne, to taste
Directions:
Combine all filling ingredients in a large mixing bowl and mix thoroughly (I mix by clean hand). Cover and refrigerate until ready to use.
Once you have filled the dumplings you can freeze them or eat them fresh. To freeze, place the dumplings in a single layer on a cookie sheet and freeze for about 30 minutes. Then place in a ziplock baggie, where they can be frozen for up to 3 months.
To eat fresh you can pan fry (potstickers), steam, or use in wonton soup.
Pan Fry: Place dumplings in a frying pan with 2-3 tbsp of vegetable oil. Heat on high and fry for a few minutes until bottoms are golden. Add 1/2 cup water and cover. Cook until the water has boiled away and then uncover and reduce heat to medium or medium low. Let the dumplings cook for another 2 minutes then remove from heat and serve.
Steam: Place dumplings on a single layer of napa cabbage leaves or on a well-greased surface and steam for about 6 minutes.
Wonton Soup: In a large stock pot, bring 2 quarts homemade chicken stock to a boil (if you do not have homemade chicken stock, I recommend Kitchen Basics brand). As you are waiting for the stock to boil, whisk in 4 tablespoons low sodium soy sauce, 1 heaping tablespoon chili garlic sauce, and 1 tablespoon sesame oil. Once boiling, drop dumplings in and boil until the dumplings float to the top. Top with chopped green onion and serve immediately. -this is my nontraditional favorite way.