Cottage Cheese Protein Pancakes
Cottage Cheese Protein Pancakes are easy to make and are perfect for a healthy breakfast. These homemade pancakes go great with sugar-free syrup and fresh berries!
Looking for more healthy pancake recipes to try? These Low Carb Keto Pancakes are easy to make and so delicious!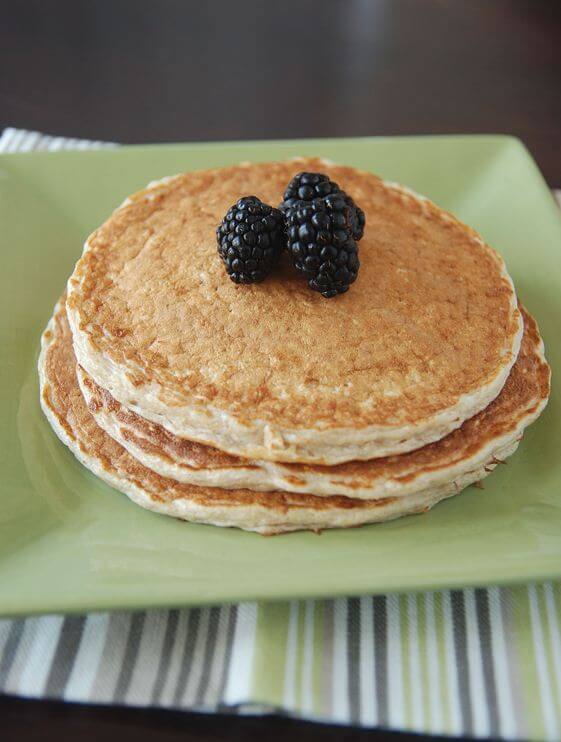 Cottage Cheese Protein Pancakes
I am going to confess something to you guys. I am a comfort eater. Which should come as no surprise considering I have a food blog and call myself a Foodie. I have been a "comfort" eater all of my life. When I am bored, my first thought is to go bake or pour through my cookbooks. Get togethers with friends or family always somehow are surrounded by food. Before moving to Jacksonville I was doing such a good job on weight watchers and loosing weight. I was motivated and happy with my life and was doing so well at sticking to my diet. But then we moved to Jacksonville. And my best friend, Jorge is gone 50% of the time. This month he has spent 2 weeks of it traveling for work. Next month, May, he will spend 2 1/2 weeks traveling for work. Which leaves me alone in a city where I know a handful of people. I try to keep myself busy and I try to go back home to Tampa as much as I can…but we have pets and they require my attention at home. So since moving to Jacksonville, I have done a really crappy job of sticking to Weight Watchers. So I wanted to share with anyone else out there struggling, you are not alone. I am here fighting the urge to eat the Little Debbies I bought for my niece and nephew with the rest of you. But I am hoping by announcing it to the interwebs that I will do better tomorrow…and the day after that…and the day after that too.
These Protein Pancakes Are A Great Healthy Breakfast
So to help fight the good fight, I have Cottage Cheese Protein Pancakes. These pancakes are different from any other pancakes I have ever had. The three main ingredients are cottage cheese, oats, and egg whites. I have heard about them a few times before and kind of ignored them. But this week Jorge is in Boston for work and I needed a healthy breakfast that felt like it wasn't healthy. These Cottage Cheese Protein Pancakes did an excellent job of that! I will not lie to you like some other bloggers and tell you these taste just like the real thing. They don't, but they are extremely close. And while they taste a little tangy if you try them plain…once you give them a healthy dose of sugar free syrup, they are a great substitute!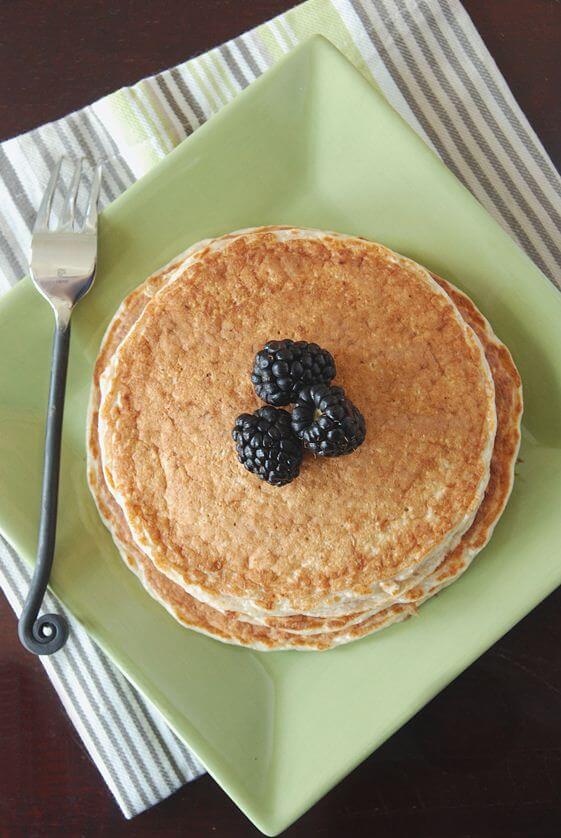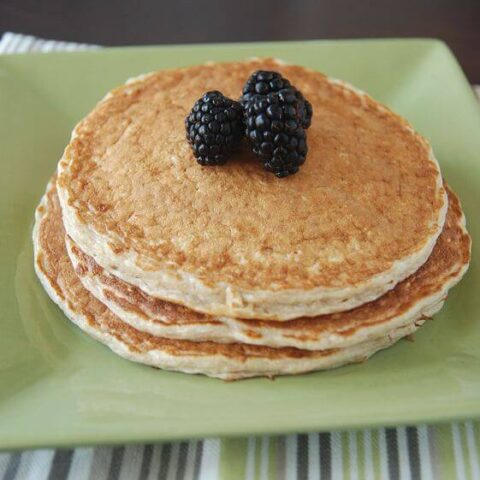 Protein Pancakes
Yield: 8 large pancakes
Prep Time: 5 minutes
Cook Time: 15 minutes
Total Time: 20 minutes
Cottage Cheese Protein Pancakes are easy to make and are perfect for a healthy breakfast. These pancakes go great with sugar-free syrup and fresh berries!
Ingredients
2 cups egg whites
2 cups old fashioned oats
2 cups low fat cottage cheese
2 packets truvia
1 tsp vanilla
1 tsp cinnamon
1/2 tsp salt
Instructions
Combine everything in a food processor or blender until smooth.
Heat a griddle pan or non stick skillet over medium heat. Add a spritz of olive oil (or pam).
Add 1/3 cup of batter to the pan. Heat until bubbles form and start to pop. Carefully flip over and cook through.
Place cooked pancakes on an oven proof plate and let rest in a 200 degree F oven while you cook the rest of the pancakes.
Top with your favorite sugar free syrup.
Notes
Recipe Note: You can swap the Truvia for Splenda, or regular sugar if you would rather! 🙂
Inspired by: Spark Recipes
Nutrition Information:
Yield: 8
Serving Size: 2 pancakes
Amount Per Serving:
Calories: 152
Total Fat: 2g
Saturated Fat: 1g
Trans Fat: 0g
Unsaturated Fat: 1g
Cholesterol: 2mg
Sodium: 477mg
Carbohydrates: 16g
Fiber: 2g
Sugar: 2g
Protein: 16g