Country Apple Coffee Cake: apples, cinnamon, pecans, flaky biscuits and a splash of whiskey combine to make your new favorite coffee cake!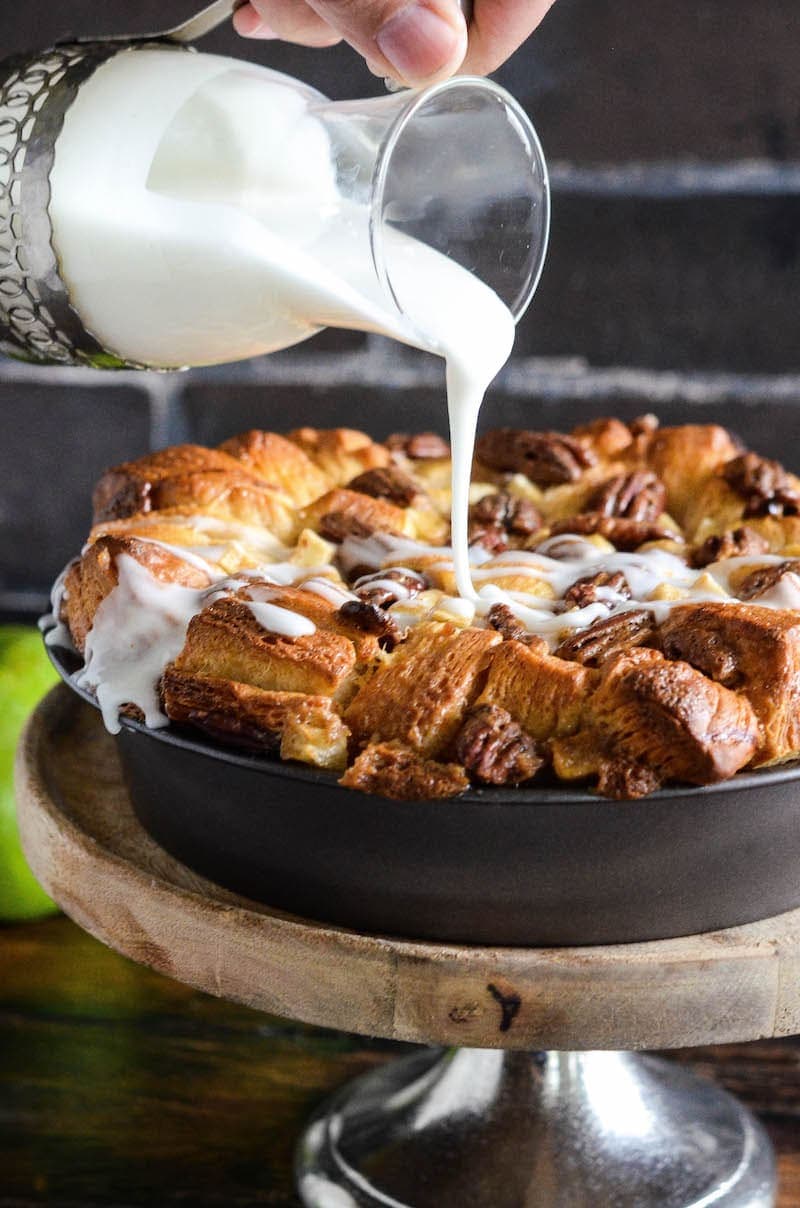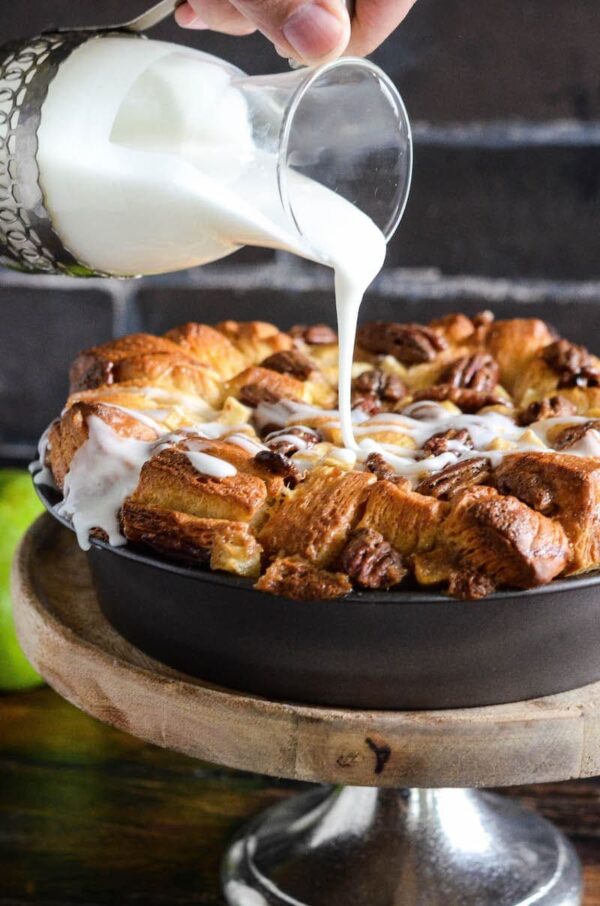 I have this dream where I win the famous Pillsbury Bake-Off® Contest and I spend the 50,000 winnings on a brand new kitchen. It is such a good dream.
Every year I try out the winning recipe and this year, I thought it would be a lot of fun to try out a recipe that won in the decade I was born — the 80s.
They had crazy-permed hair and awesome music, so let's see what they had for recipes!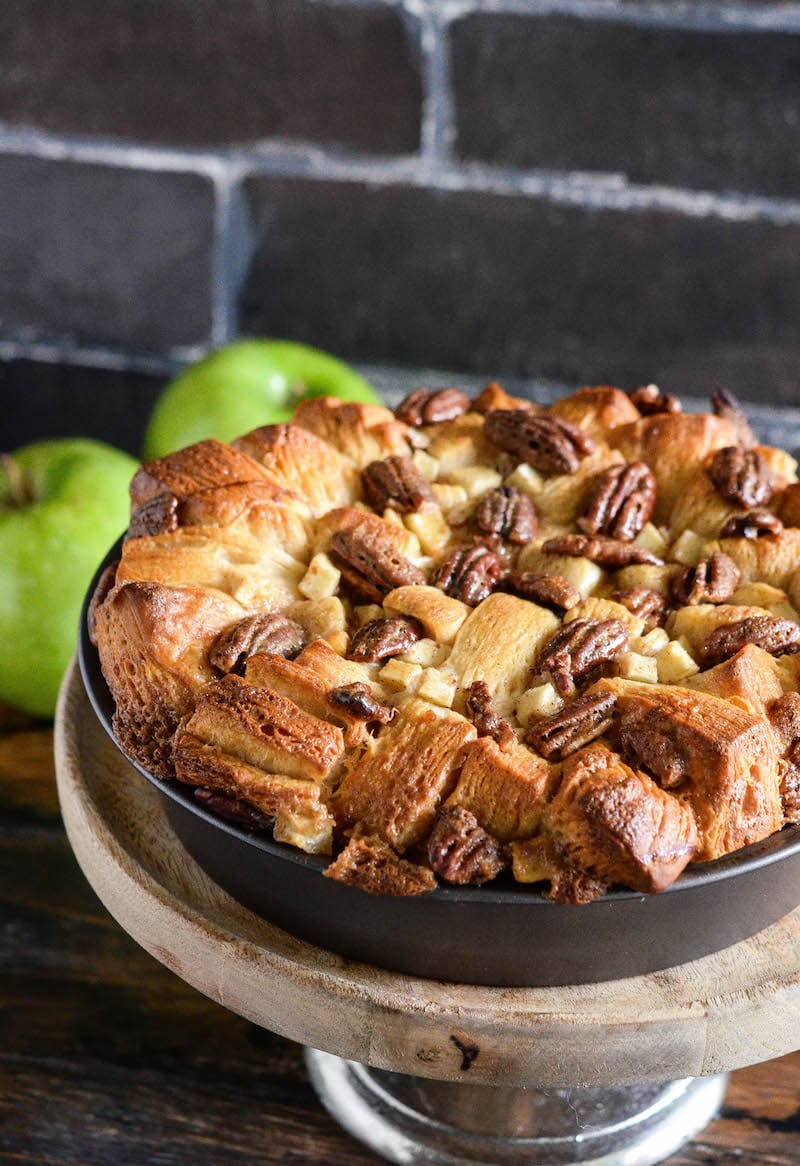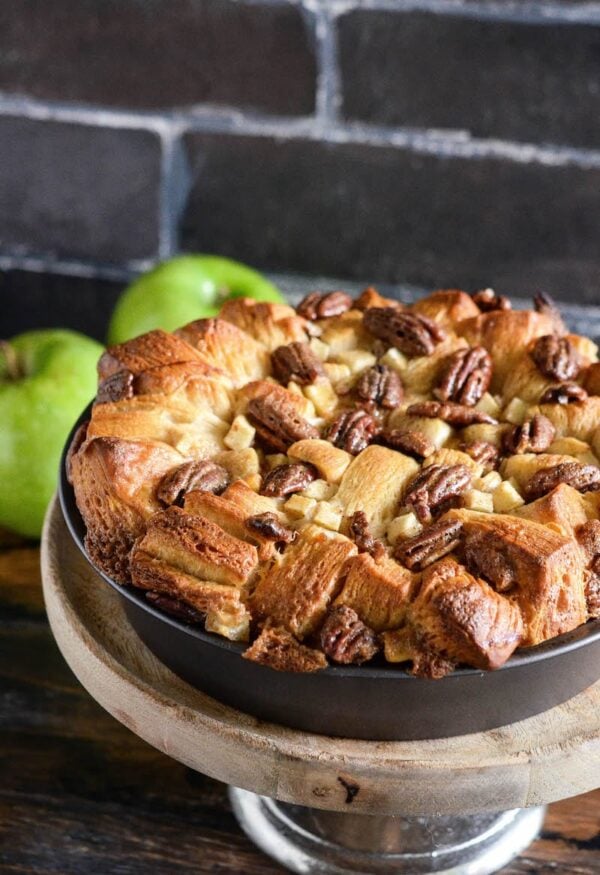 I decided on this Country Apple Coffee Cake from 1984. It had all the makings of a great recipe: cinnamon, crunchy pecans, fresh apples, brown sugar, butter and a hearty splash of whiskey in the sauce you pour over it before baking.
It was very quick to put together and I used some gorgeous green apples I had picked up at the farmer's market over the weekend. I like them best in a sweet recipe, because they have that perfect tartness to them!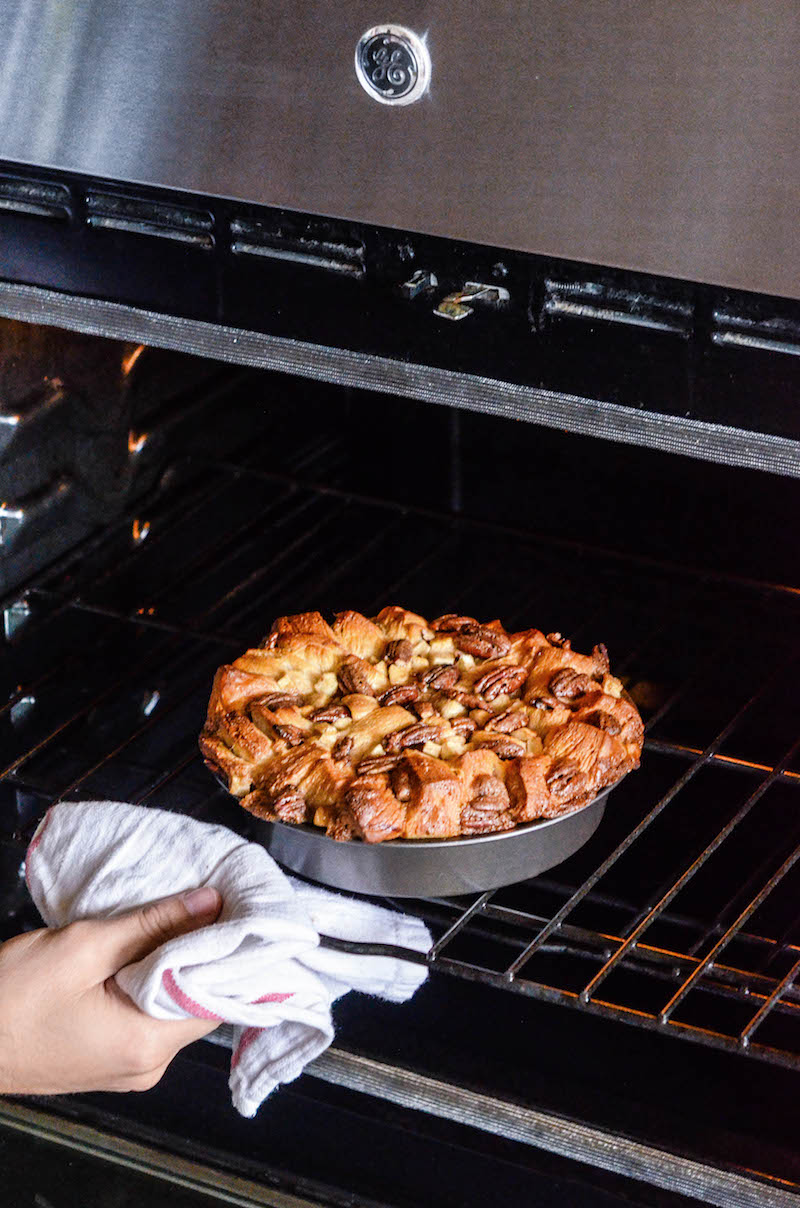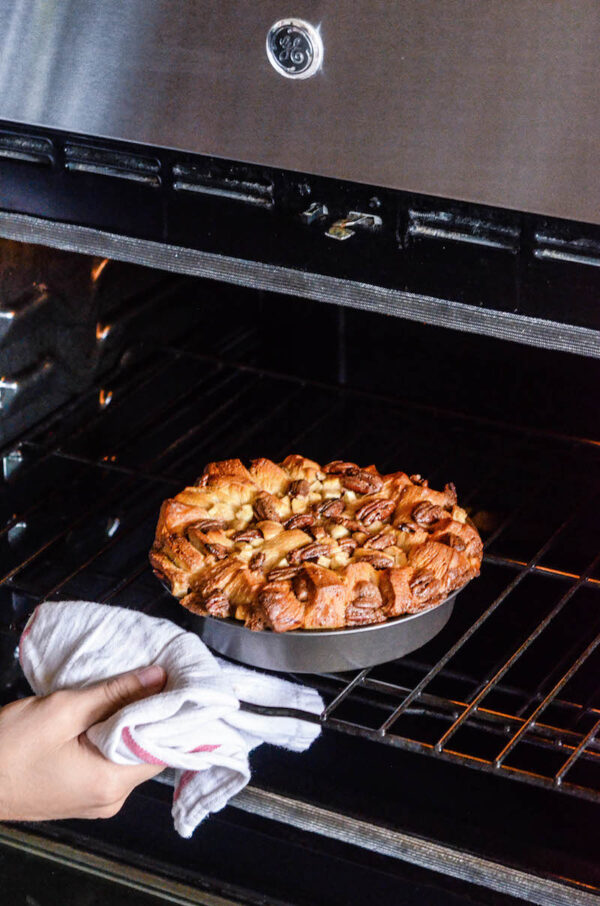 My house smelled so amazing as it was baking and before I knew it, Jorge had come down from his office upstairs to see what the amazing smell was. We quickly pulled it out of the oven and it was perfectly golden brown.
In my kitchen (geez these photos are outdated and look so empty — I promise to take updated photos soon!), we have GE Appliances. My favorite feature of my entire kitchen are my double ovens. I can bake dinner and dessert at the same time!
Since the very first Pillsbury Bake-Off® Contest in 1949, GE Appliances has been the official appliance partner. GE Appliances has provided thousands of ranges enabling contestants to cook their cherished recipes with the latest technology.
Just like all those contestants, I love my GE ovens because I can guarantee my recipes are always going to turn out as planned. My cookies always bake evenly, my veggies roast perfectly and I have made so many wonderful dream cakes in them.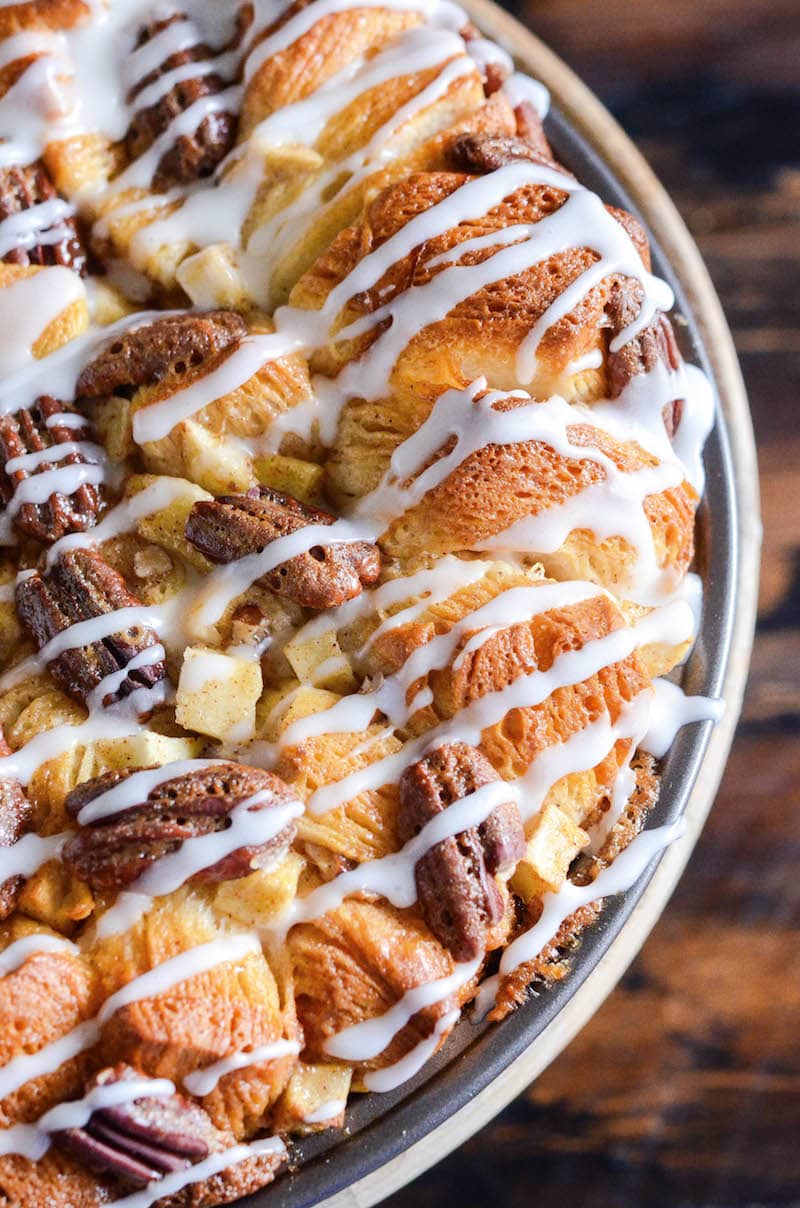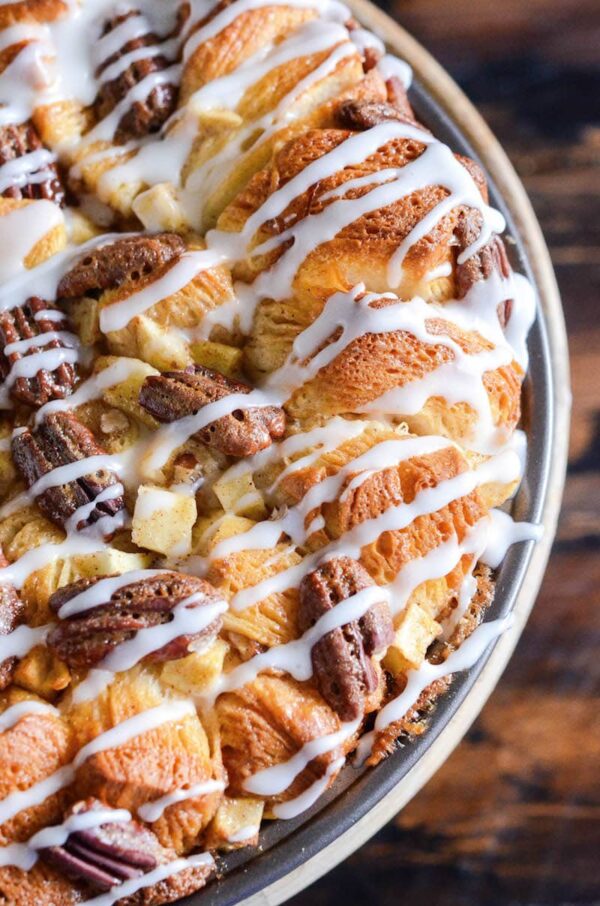 This Country Apple Coffee Cake is absolutely divine and tastes even better than these photos make it look! It's the perfect breakfast to serve overnight guests and goes wonderfully with a big, hot cup of coffee.
You could use any type of fruit and nuts to change up this recipe to suit your tastes. A couple other fun ideas: fresh cranberries & walnuts or raspberries and sliced almonds!
FULL RECIPE: Country Apple Coffee Cake
This is a sponsored conversation written by me on behalf of Pillsbury. The opinions and text are all mine.
This post may contain affiliate links. Read my disclosure policy.