Creole Shrimp Tacos
CREOLE SHRIMP TACOS: CELEBRATE NATIONAL SHRIMP DAY WITH THESE AMAZING SAUTÉED CREOLE SHRIMP AND SAUSAGE STUFFED JAMBALAYA STYLE TACOS!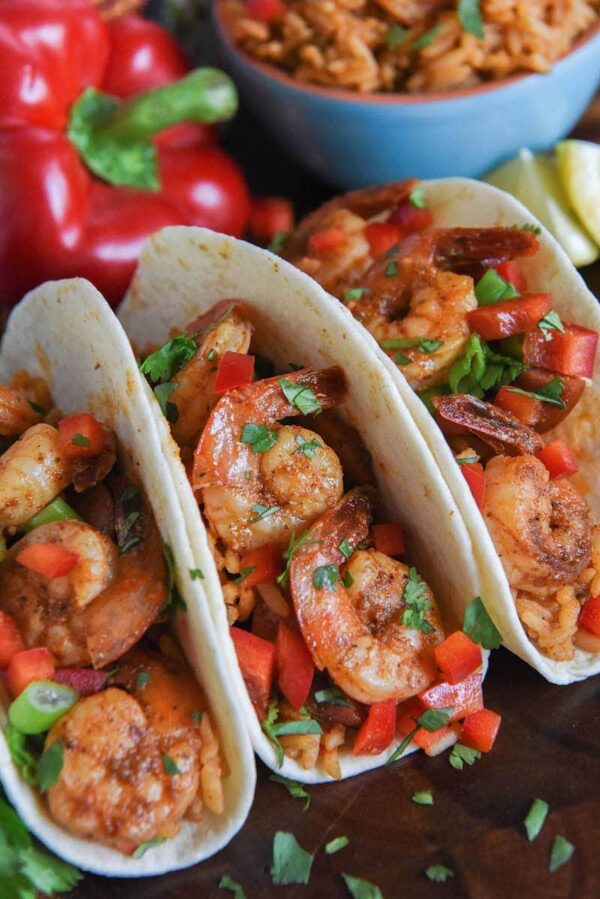 I am super excited to be partnering with Zatarain's to celebrate National Shrimp Day on May 10th!
These Creole Shrimp Tacos are the best way to celebrate National Shrimp Day! Or truly, any day of the week.
With my family from Louisiana, I am aware that this fusion might make our ancestors roll their eyes.
But what can I say, I myself was raised in Texas and we will put anything in a tortilla! Plus, it's DELICIOUS!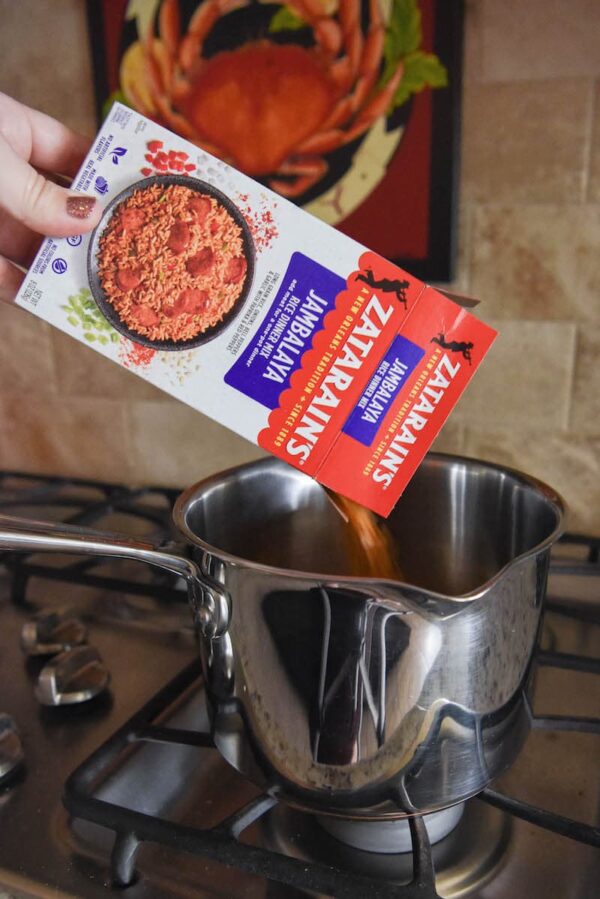 If you didn't already know, Zatarain's has been around since 1889 and was born in New Orleans.
Zatarain's keeps it real with 100% U.S.-grown, parboiled long grain rice.
They always use all real ingredients with zero artificial flavors or colors because good ingredients make great flavor!
To put it another way, you're getting quality food made with the ingredients you would find in your granny's kitchen.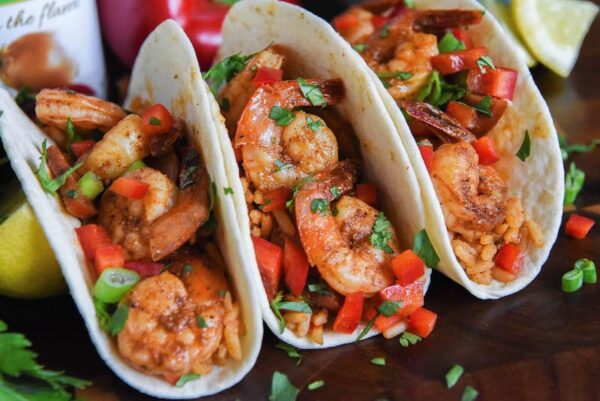 These Creole Shrimp Tacos are filled with all the amazing New Orleans flavors we all love.
We start with gorgeous creole seasoned, butter sautéed, fresh gulf shrimp.
I also added some cajun sausage to keep these tacos reminiscent of a classic Jambalaya.
We cook the Zatarain's Jambalaya Mix according to the package directions and layer it on the bottom of tortillas.
Then we add the fresh hot shrimp and sausage right on top.
Some optional toppings we used were fresh parsley, red bell pepper, green onion and some lemon wedges.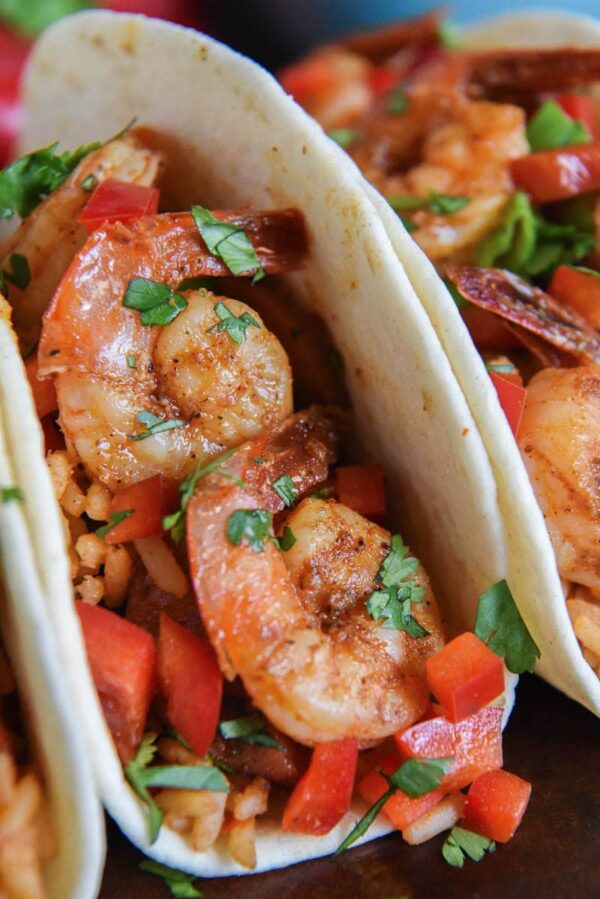 These Creole Shrimp Tacos are crazy easy to make for a quick weeknight dinner, while still being incredibly flavorful.
Feel free to switch it up and use different meats like crawfish, boudin, fish or even fried alligator!
For other National Shrimp Day recipe ideas, check out these Zesty Bacon Wrapped Shrimp or this Slow Cooker Chicken and Shrimp Jambalaya!
Jambalaya Tacos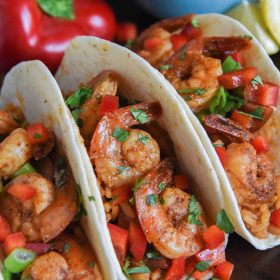 Ingredients:
1 (8 oz) package Zatarain's Jambalaya Mix, prepared according to package directions
1 lb peeled and deveined raw shrimp
Zataraian's Creole Seasoning, to taste (about 1 teaspoon)
2 tablespoons butter (or olive oil)
2 garlic cloves, minced
1 link cajun sausage, sliced
warm flour tortillas, for serving
Optional Garnishes:
parsley, diced
red bell pepper, diced
green onion, diced
lemon wedges
Directions:
In a medium bowl, toss shrimp in Zataraian's Creole Seasoning. Set aside.
In a large skillet over medium high heat, add butter. Once melted, add garlic and cook for 30 seconds. Add seasoned shrimp and sausage. Cook, stirring often, until shrimp are cooked through, about 5 to 7 minutes.
In warmed tortillas, layer Zatarain's Jambalaya Rice Dinner Mix and creole shrimp and sausage.
Garnish as desired and serve immediately!
This post is sponsored by Zatarain's. All opinions are, as always, 100% my own. Thank you for supporting the brands that I love!