Cuban Chicken Pizza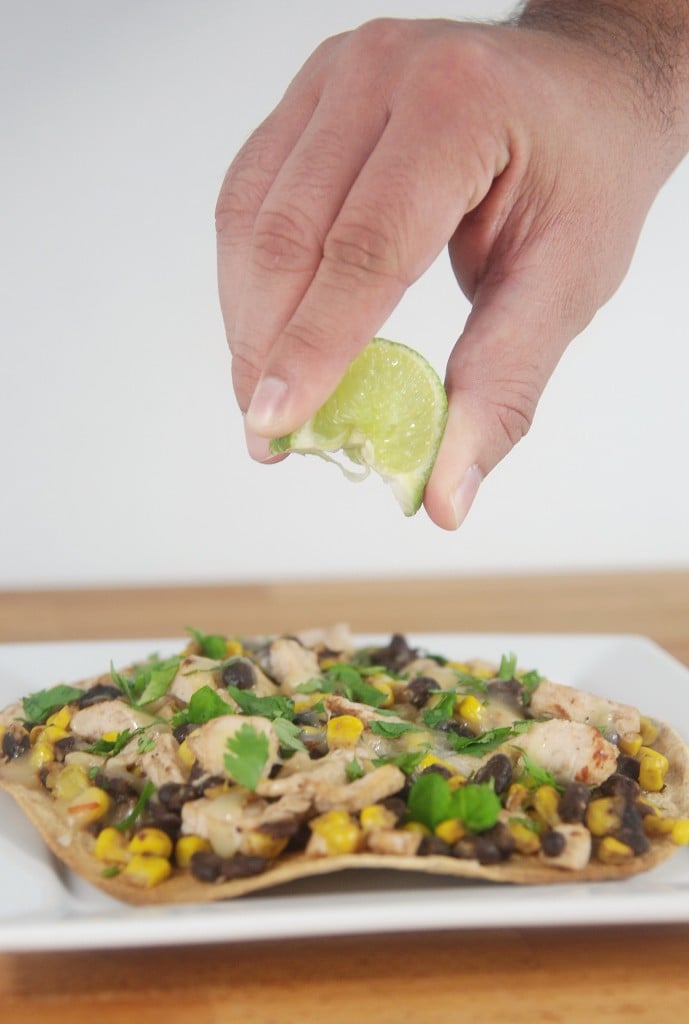 So here I was thinking that women were the only ones that faked it. No, not like that. But in our appearance. I fake it when I wear  my spank. Ladies of the tiny titty committee fake it with those chicken cutlet things. We all wear heels to fake that we are taller and make our calves look amazing. And most of us dye or highlight our hair.
But men? I thought men just put it all out there. I mean yea, they might suck it in at the beach…but it's not like they do the crazy insane things that women do. WRONG. Boy was I wrong. I recently discovered that they make spanx for men, just like women! I guess we all fake it…
And while we are all busy faking it, why not fake your pizza? Jorge and I love pizza. However, considering all the carbs and calories, it is usually something we have to keep as a special treat. But, now with this "pizza" we don't have to! It is on a tortilla and has no actual sauce! It is delicious and awesome with a few good squeezes of lime on top!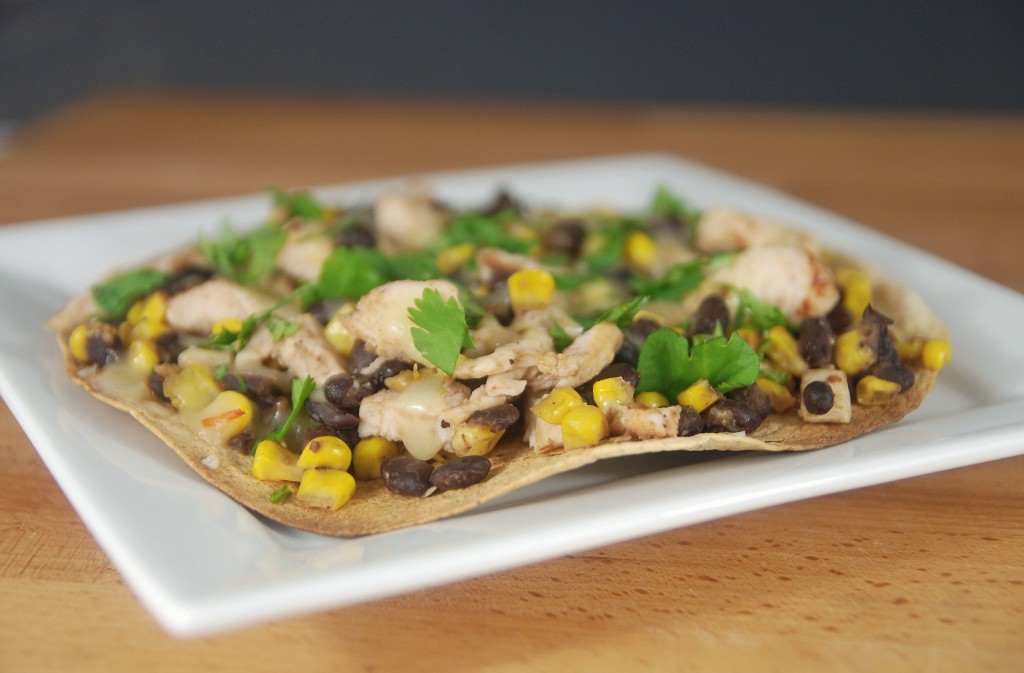 Cuban Chicken Pizza
Ingredients:
4 Ole Xtreme Wellness High Fiber Low Carb Tortillas
1 (11 oz) can whole kernel corn, drained
1/2 teaspoon cumin seeds
2 cups diced roasted chicken breast
1 (15 oz) can black beans, rinsed and drained
1 garlic clove, minced
2 tablespoons fresh lime juice
3/4 cup Jalapeno Jack Cheese, shredded
4 tablespoons chopped cilantro
1 lime, quartered
Directions:
Preheat oven to 350 degrees.
Place flour tortillas on a baking sheet coated with cooking spray. Bake at 350 degrees for 10 minutes or until edges are light brown. Remove from oven, stack and press down to flatten. Set aside.
Heat a large nonstick skillet over medium-high heat, coat pan with olive oil. Add corn to pan, and cook 1 minute or until lightly charred. Add chicken, black beans, and garlic, cook 2 minutes or until thoroughly heated. Remove from heat, stir in lime juice.
Place tortillas on baking sheet. Spoon 3/4 cup bean mixture onto each tortilla, top each with 3 tablespoons cheese. Bake at 350 degrees for 2 minutes or until cheese melts. Sprinkle each pizza with 1 tablespoon cilantro and serve with a lime wedge.