Samoas Cupcakes are the best way to enjoy a classic Girl Scout cookie in cupcake form! These chocolate and coconut cupcakes with salted caramel buttercream frosting are out-of-this-world delicious.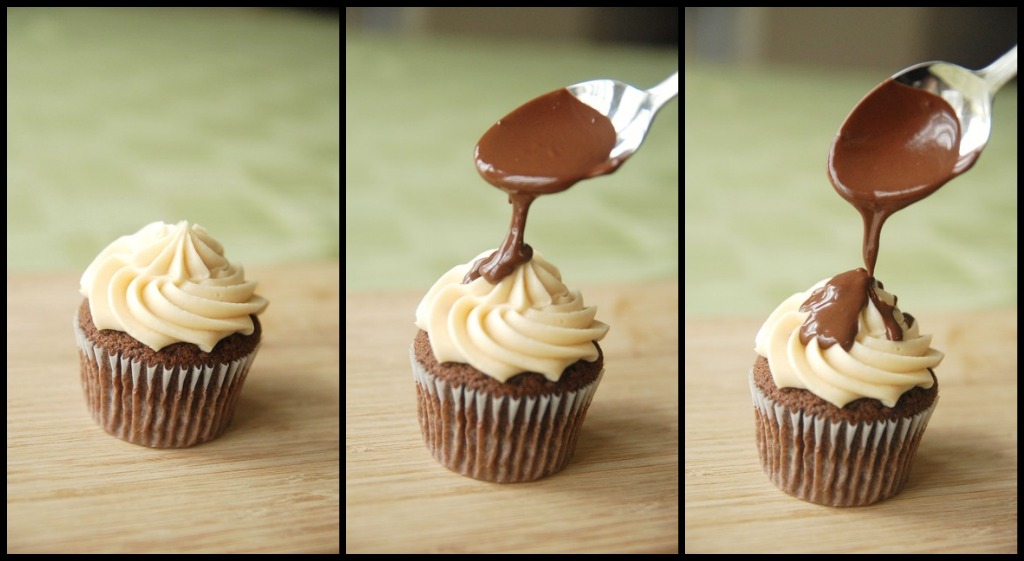 Samoas Cupcakes
I know many girls who were in Girl Scouts from kindergarten all the way till they turned 18. I, however, was never a "lifer". Honestly, I seemed to fall in and out of Girl Scouts. I kind of remember joining when I was really young…but mostly all I remember was the girl I sat next to couldn't eat eggs…so I ended up getting to have her snack as well as mine (Score!). But then I stopped going, or my Mom got lazy and stopped taking me, or they stopped serving good snacks. I'm not sure which happened…but the third option is the most likely of the scenarios.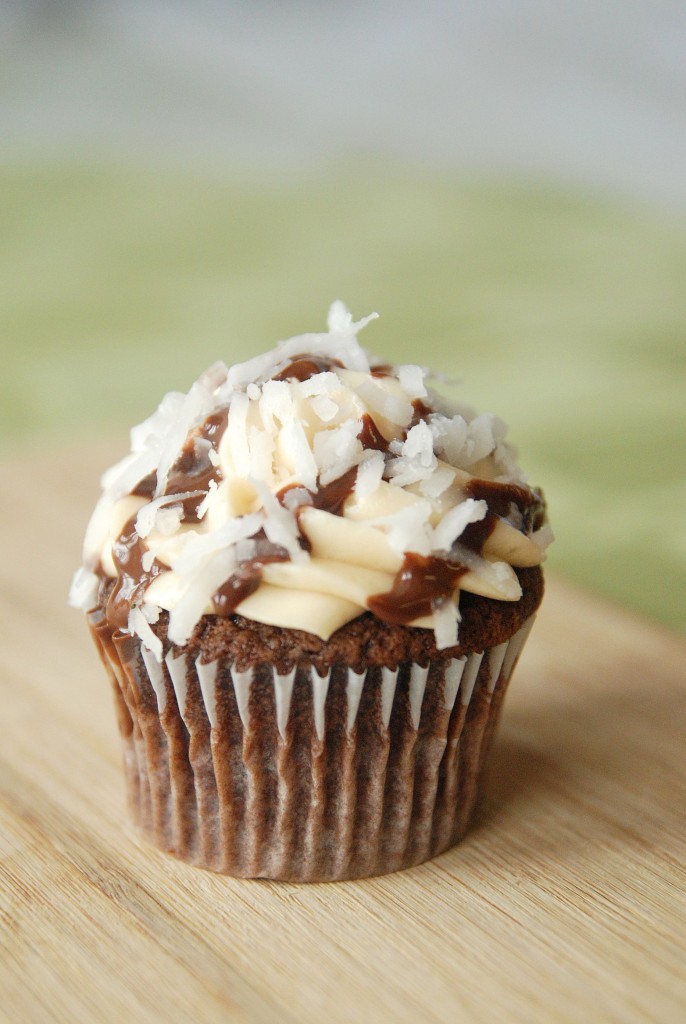 Then right before starting high school, one of my best friends, Jessica, asked me if I wanted to come to her Girl Scout troop. And I remember thinking…crap, I know I am going to say yes, but what a hell of a way to guarantee not being popular! However when I showed up to the meeting there was only one other girl. And you will never guess her name…Jessica. So we had Jessica W (me), Jessica P, and Jessica B. And our troop leader was Mrs. Tony (who was married to a man named Kelly, but that's a story for another time). And while, we never talked about Girl Scouts at school, it was one of the funnest things to be involved in.
So when the Girl Scouts started selling all their cookies this year, Jorge and I of course had to buy a couple boxes. We got the Trefoils and the Thin Mints, which are my usual favorites, but we also picked up a box of Samoas. And when the box ran out, I decided I had to make them into some kind of cupcake. So here we are, a delicious Chocolate and Coconut Cake, topped with my all time favorite Salted Caramel Buttercream and then drizzled with homemade Chocolate Sauce and sprinkled with coconut!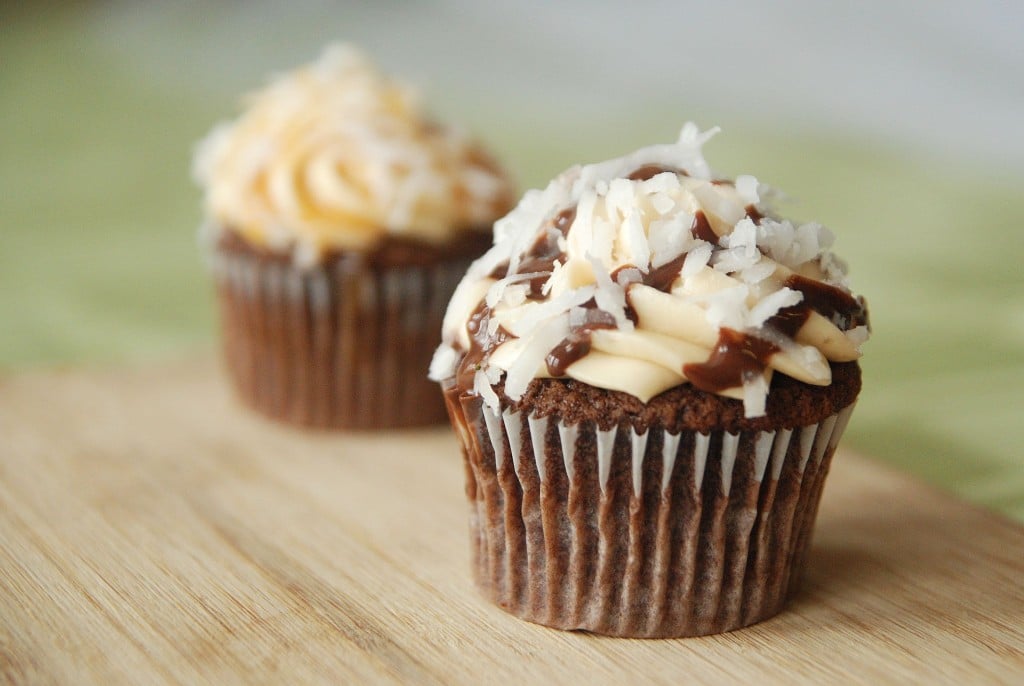 Yield: 24
Samoas Cupcakes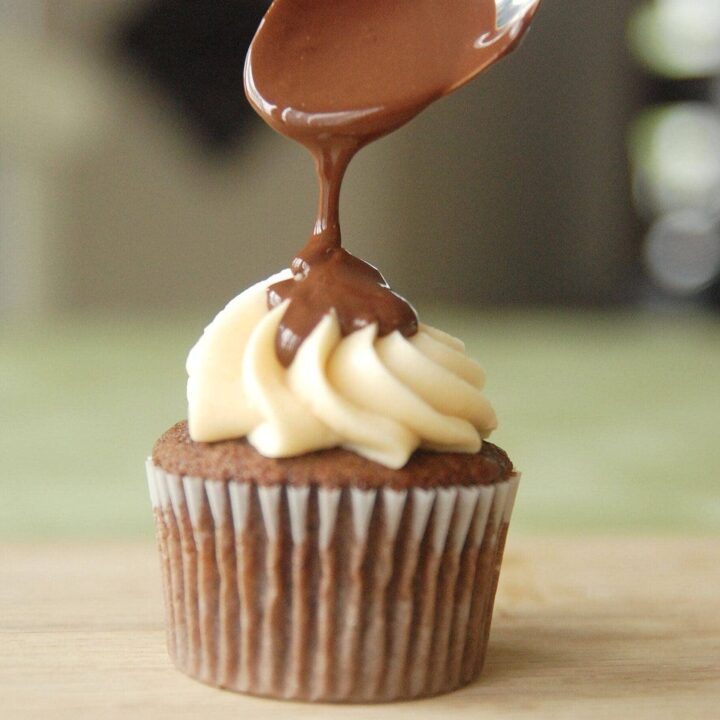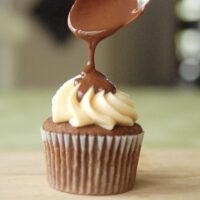 Samoas Cupcakes are the best way to enjoy a classic Girl Scout cookie in cupcake form! These chocolate and coconut cupcakes with salted caramel buttercream frosting are out-of-this-world delicious.
Ingredients
For the Chocolate & Coconut Cupcakes
2 cups sugar
1-3/4 cups all-purpose flour
3/4 cup HERSHEY'S Cocoa
1-1/2 teaspoons baking powder
1-1/2 teaspoons baking soda
1 teaspoon salt
2 eggs
1 cup milk
1/2 cup vegetable oil
1 teaspoons vanilla extract
1 teaspoons coconut extract
1 cup shredded coconut
1 cup boiling water
For the Salted Caramel Buttercream
2 sticks unsalted butter; room temperature
2 teaspoons pure vanilla extract
1 pound confectioners' sugar
1/3 cup caramel topping; plus more for drizzling
1 teaspoon salt
For the Homemade Chocolate Syrup
1/4 cup unsweetened cocoa powder
1/4 cup granulated sugar
1/4 cup cold water
a pinch of salt
a splash of vanilla extract
Instructions
For the cupcakes
Heat oven to 350°F.
Stir together sugar, flour, cocoa, baking powder, baking soda and salt in large bowl. Add eggs, milk, oil, vanilla and coconut extract; beat on medium speed of mixer 2 minutes. Stir in boiling water (batter will be thin). Gently fold in shredded Coconut.
Line muffin cups (2-1/2 inches in diameter) with paper bake cups. Fill cups 3/4 full with batter. Bake 22 to 25 minutes.
For the buttercream
Cream the butter in the bowl of an electric or stand mixer. Add the vanilla extract, salt and caramel syrup and combine well.
Begin adding in the sugar and mixing thoroughly after each addition. After all of the sugar has been added and mixed thoroughly, give it a taste and decide if you want to add in more caramel syrup. For thicker frosting you can gradually add in a little more sugar.
For the chocolate syrup
In a small saucepan, whisk together sugar and cocoa powder until most of the lumps are gone. Add water and salt and cook over medium heat, stirring frequently. Bring to a boil and cook for a few minutes, until thickened, continuing to stir frequently. Remove from heat and let cool for 5 minutes, then add vanilla extract. Store in air tight container in the fridge.
Nutrition Information:
Yield:
24
Serving Size:
1
Amount Per Serving:
Calories:

559
Total Fat:

16g
Saturated Fat:

7g
Trans Fat:

0g
Unsaturated Fat:

7g
Cholesterol:

37mg
Sodium:

384mg
Carbohydrates:

96g
Fiber:

3g
Sugar:

44g
Protein:

8g
Want to Save This Recipe?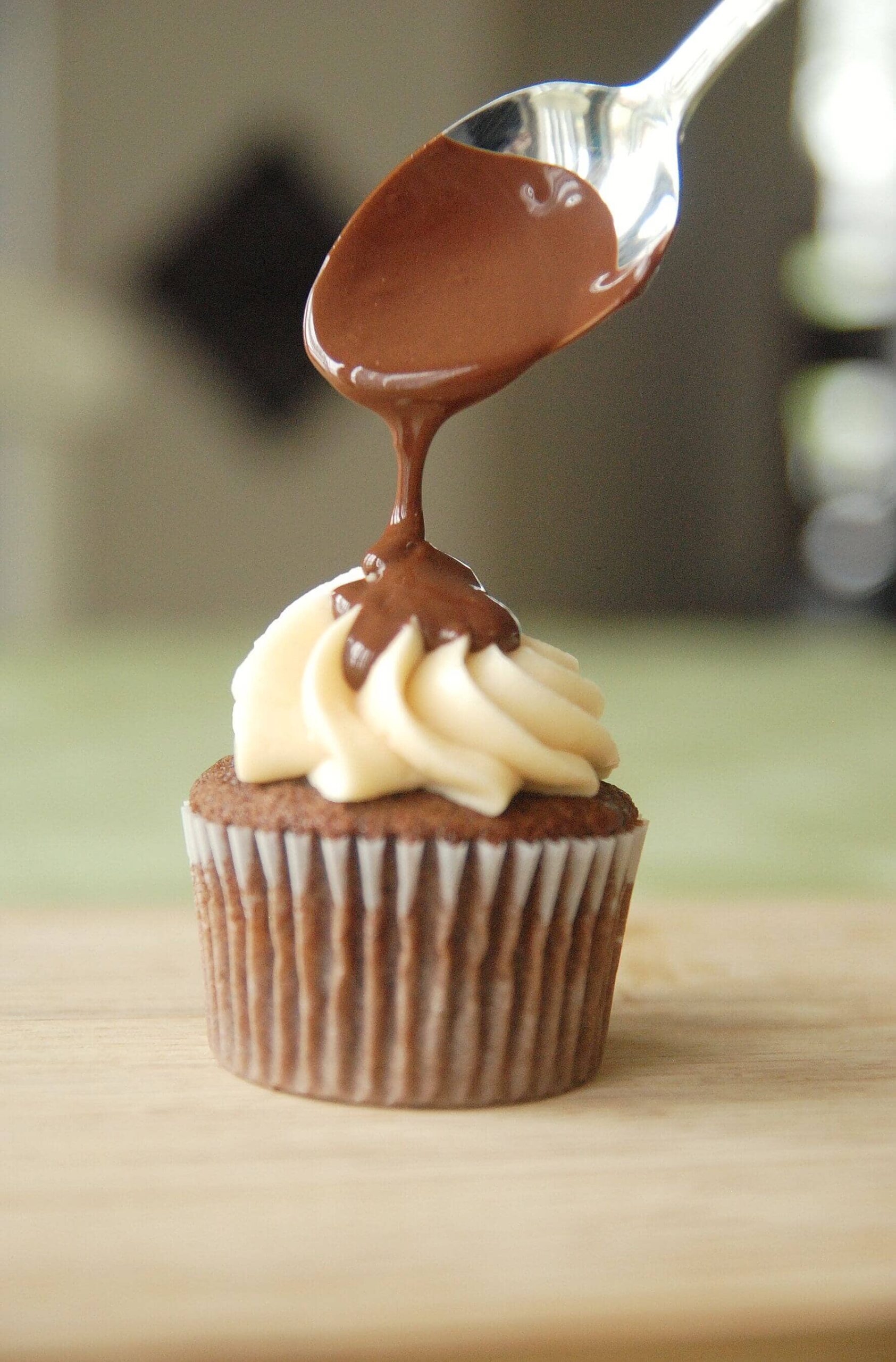 This post may contain affiliate links. Read my disclosure policy.