Day 2: Chocolate Andes Mint Cookies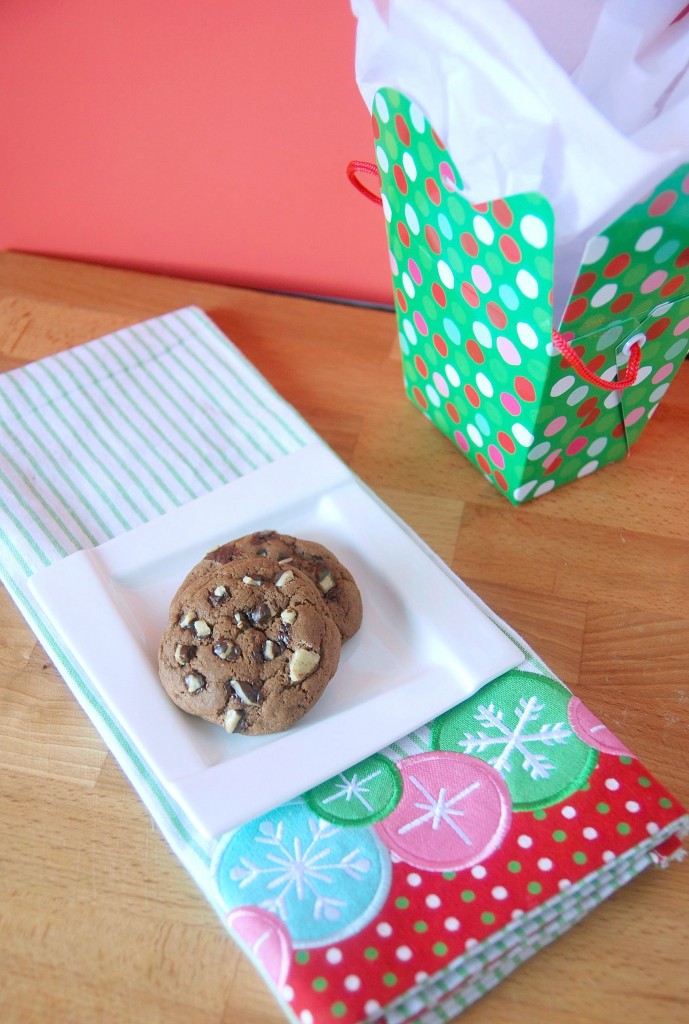 At the gym there is an unspoken rule that if someone has headphones in, don't try to talk to them. I went to the gym today at around 1 (because no one is there at that time to point and laugh), and was one of probably 15 people there. It was glorious. I climbed on my arch nemesis the elliptical and started chugging along.  There was only 1 other person using the ellipticals and she was 12 ellipticals away from me. When up walks Granny. Granny was probably about 60 years old, smelled like she swam in a bucket of cigarette butts, and had on a tank top that left nothing to the imagination. First off, she motioned to me to take out my headphones and asked if the machine next to me was free. Then before I could answer, she climbed on and started telling me about her son who just got locked up and how he's looking for a good woman. I don't know how these people pick me…at the gym I already looked pissed off because, hello, I'm sweating. And then you combine it with the fact that I was wearing the Don't Talk To Me headphones. But whatever, I thank her, because she made me pick up my speed so I could hit my 2 miles and get home to cookies!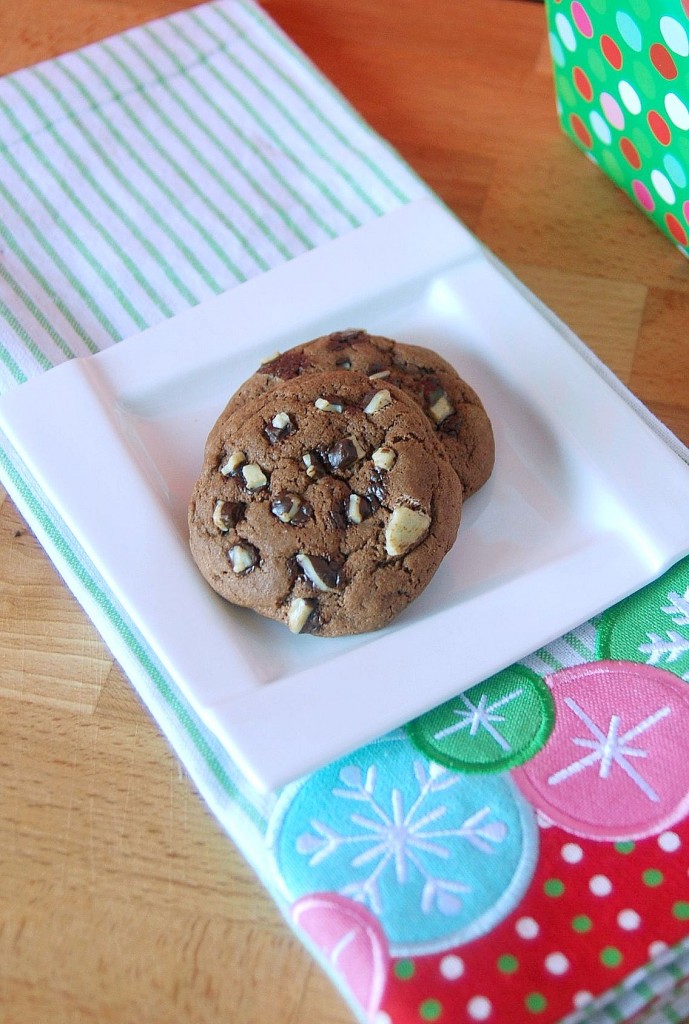 Chocolate Andes Mint Cookies
Ingredients:
1 cup all-purpose flour
1/3 cup unsweetened cocoa
1/2 tsp baking powder
1/4 tsp baking soda
1/4 tsp salt
5 Tbsp butter, softened
3/4 cup sugar
1 large egg
1 tsp vanilla extract
1/4 cup Andes mint chips
Directions:
Preheat the oven to 350°F.
In a large mixing bowl, combine the dry ingredients (flour through salt).
In a separate bowl, cream the butter and sugar together on high speed for 2 minutes. Add the egg and vanilla, and beat until well combined. Add the flour mixture, 1/4 cup at a time, and mix until combined. Fold in the mint chips.
Drop the dough by teaspoon-fulls onto a large baking sheet coated with cooking spray.
Bake for 10-12 minutes, or until no longer doughy. Cool completely on a wire rack.