DIY Snowflake Gift Tags!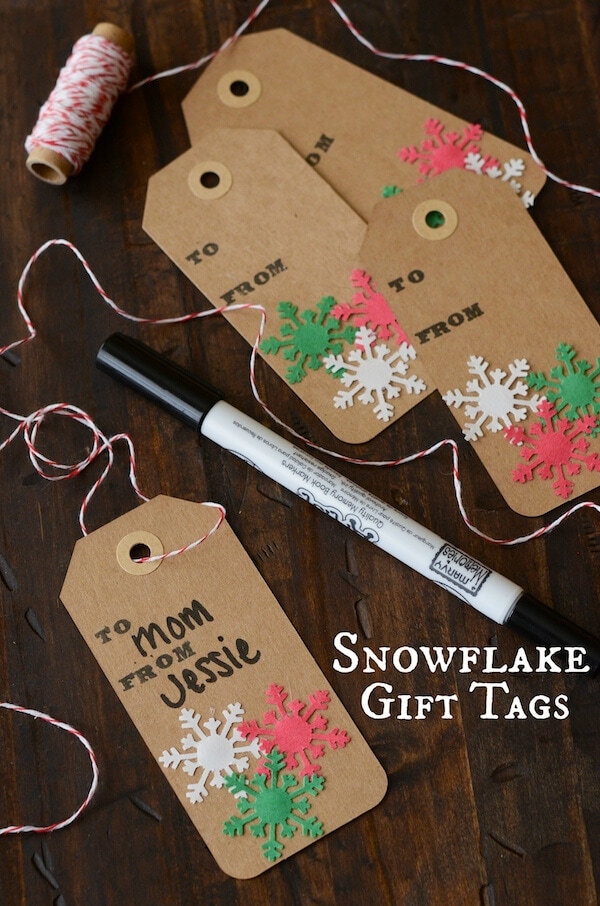 Last time I was wondering around Anthropologie, I stumbled upon some absolutely adorable gift tags they had for the holidays. I was all set to buy them, until I flipped it over and saw that it was $18 for six gift tags. I don't even pay $18 for a bottle of wine! There is no way I am paying that for 6 measly gift tags!! …You almost had me again Anthro, almost.
I really wanted to have some fun gift tags that were different than the stickers you buy that have like 100 for $1. Sure they are cheap, but they are so boring. So after a little scrounging around in my craft boxes and a quick trip to Michael's, these are what I came up with!
You can make 40 of these gift tags for under $10! If you happen to be shopping at Michael's and something isn't on sale, just download their app on your phone. They always have coupons available for 40% off in the app! What did we do before technology?? Anyways, let's get started!
You will need:
Brown Creative Tags (from Michaels, they are 20 for $1.25)
Ribbon or Bakers Twine for stringing
Red, Green & White construction paper (or card stock)
Martha Stewart Snowflake Punch (available on Amazon or at Michael's)
TO/FROM stamp or alphabet stamp (I found mine at Walmart for $1)
Stamp Ink
Glue Gun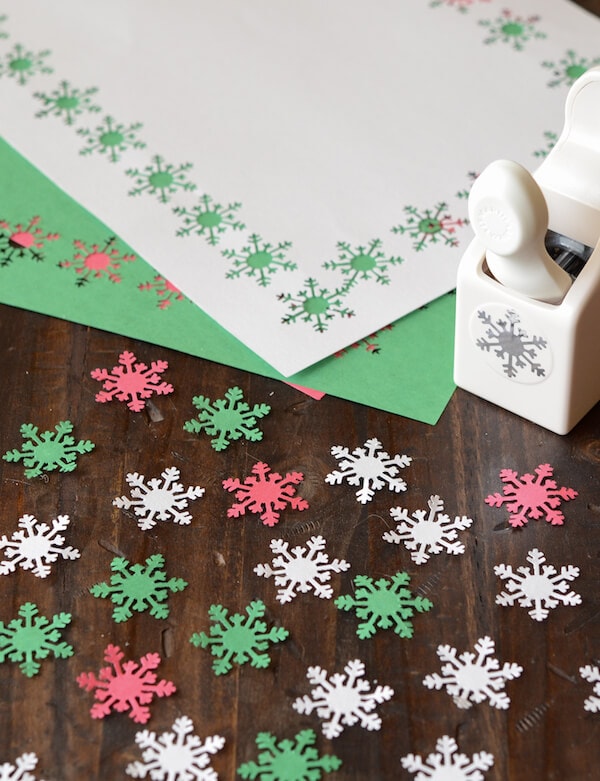 Step One:
Punch out a bunch of snowflakes using all three colors of construction paper.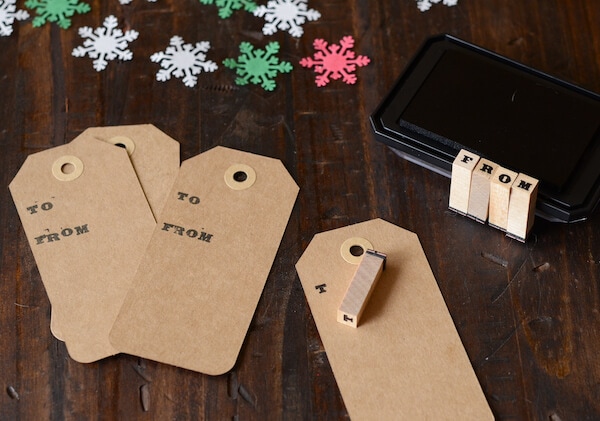 Step Two:
Stamp the TO and FROM onto the gift tags.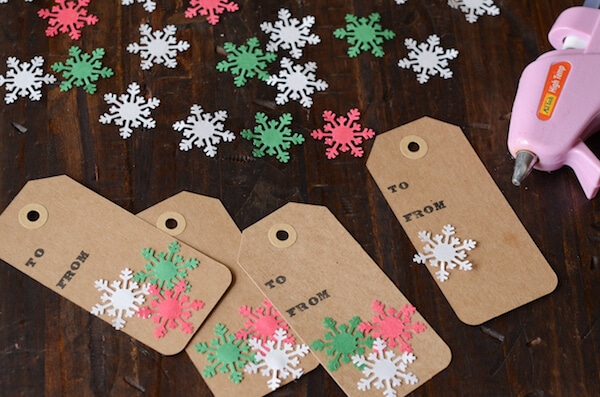 Step Three:
Using your glue gun, carefully glue three snowflakes onto the bottom of the gift tag.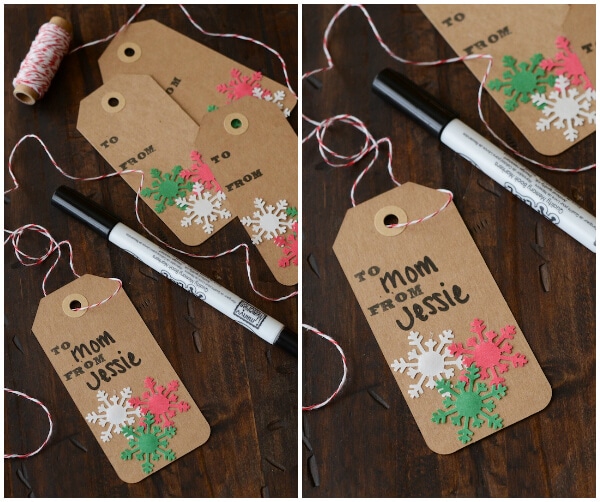 Step Four:
Using a permanent marker, fill out the gift tag. String it up with your ribbon or bakers twine and attach it to your wrapped gift! 🙂 Happy Gift Wrapping!