My kids had so much fun at the Pumpkin Patch this weekend! Check out Ellie and Lyla's autumn adventure as they explore the world of homegrown pumpkins.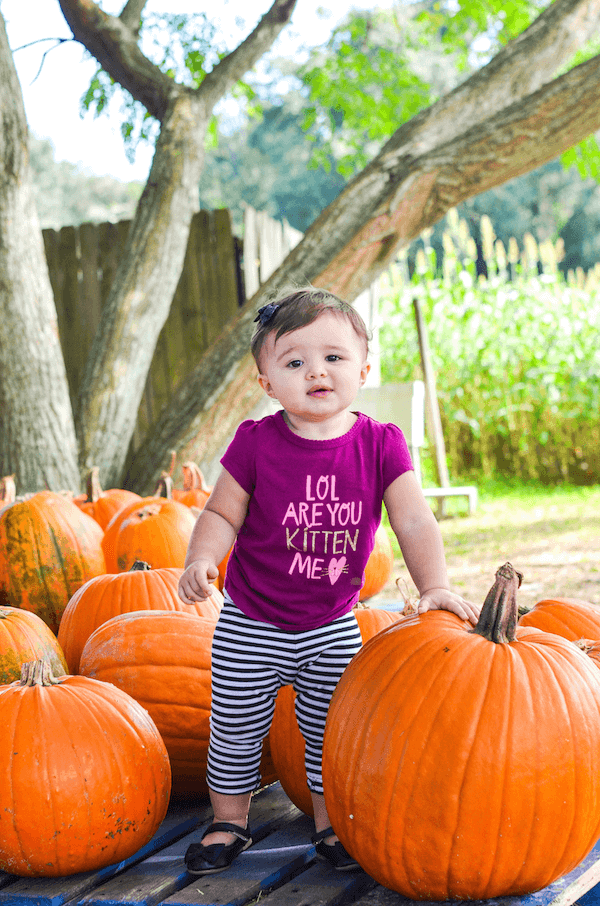 Ellie & Lyla take on the Pumpkin Patch
I am not sure how I am sitting here a year later writing this post. I honestly feel like it was just yesterday that I was writing this post about our first three months with twins. Yet, somehow, here we are with two toddlers.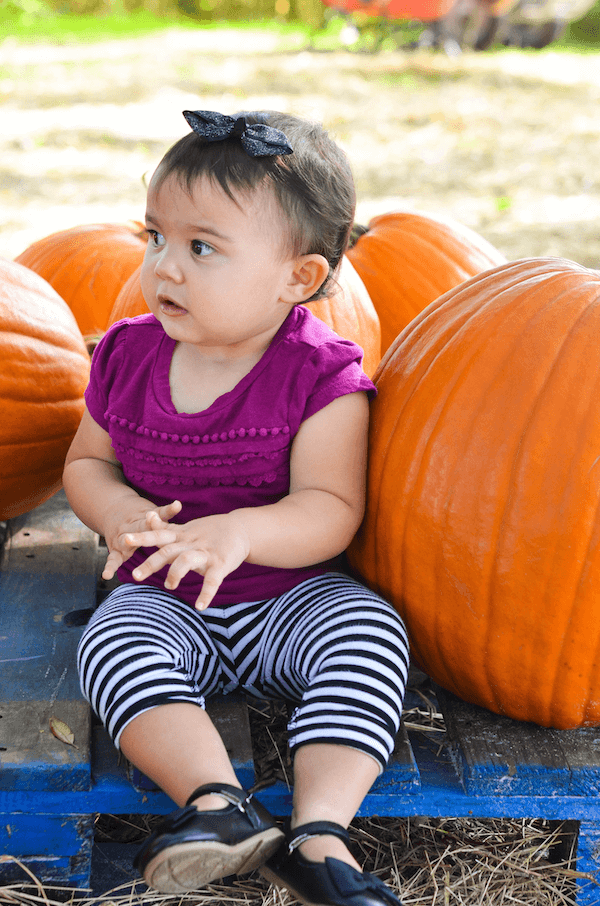 The girls had a very busy weekend of pumpkin patches (at sweetfields farm), trick or treating and birthday parties. All weekend people were stopping us to comment on how busy the girls keep us. Someone today said to me "Is it really like this all the time?".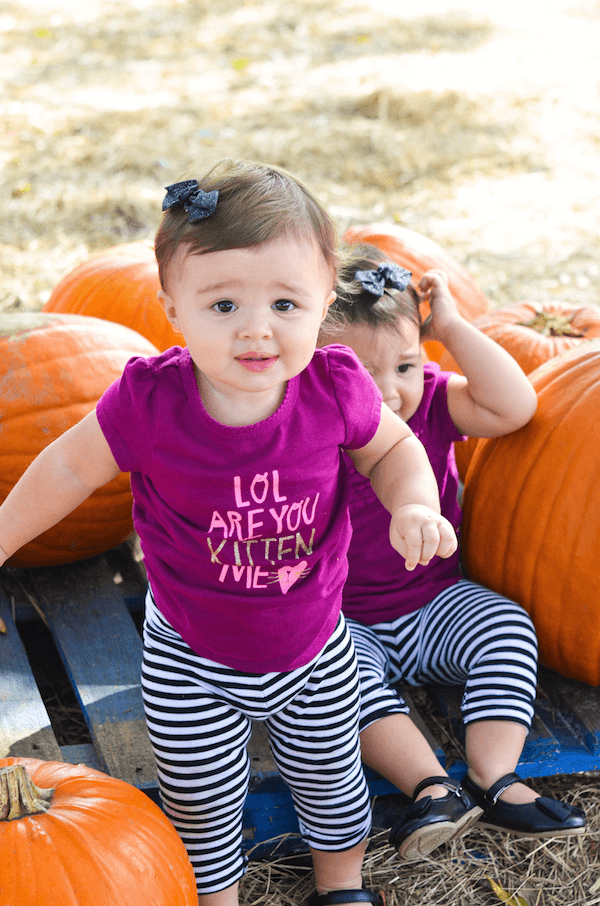 And yes, yes it is. We have two very opinionated different ladies who are into everything. Lyla has started running, while Ellie is staying under the radar and still scooting everywhere. Ellie is in no rush to walk and only walks when we hold her hands. Since birth, Ellie has insisted on doing everything her way — in her own time.
Lyla loves to meet new people and today actually over powered a seven year old boy and took his lollipop. I was both highly mortified and proud. Ellie would rather stay out of the crowd and instead snuck over to all the birthday gifts and started quietly unwrapping them while no one was paying attention. She got three unwrapped before I realized what was happening. They almost never head in the same direction and are always finding something they should not have their hands in.
Lately I keep catching myself staring at both of them trying to soak up the moments. How sticky their hands are, the way they giggle and how much they both love to snuggle on the couch and watch Mickey Mouse. They are seriously changing every day and learning things so rapidly. As soon as I think we have a stage down, they are already moving on to something else.
I'm scared that it is going to all pass right by me and I am going to be lost in a pile of laundry and dirty dishes wondering where my babies went. Heck, I look back now at the photos from a year ago and am wondering where my babies went! Someone please give me a freeze button.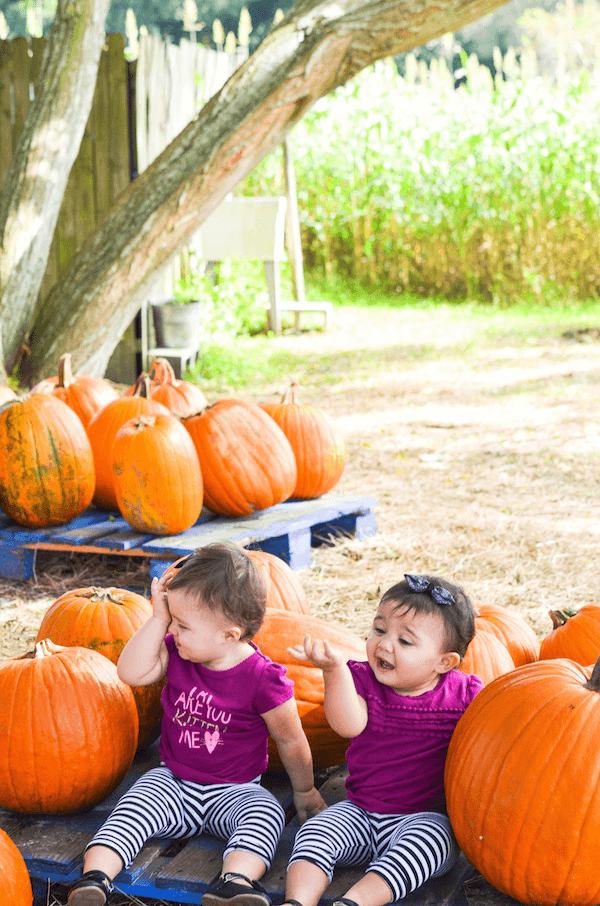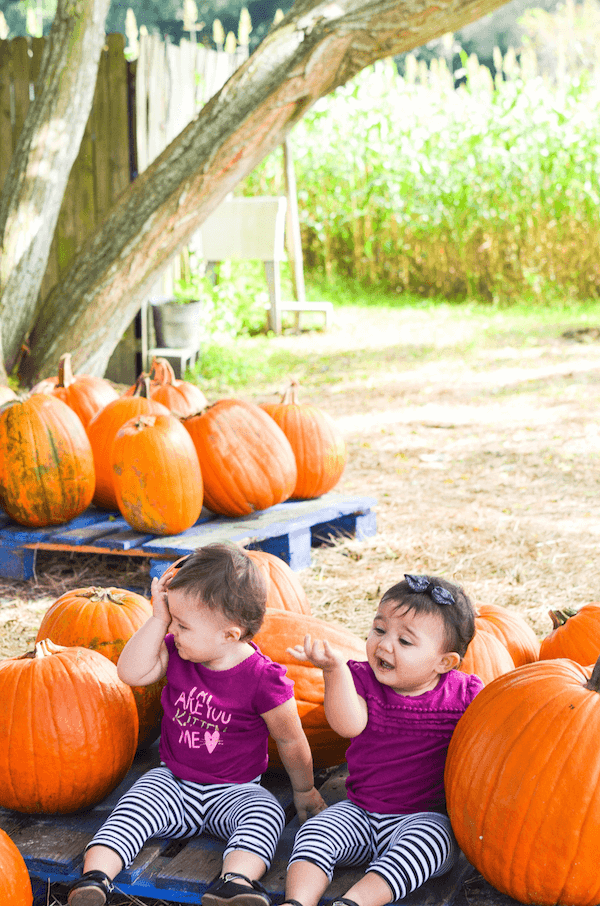 And I'll leave you with one of my favorite photos from today. We played *Caption This* on Facebook and Instagram. You are all so much more witty than me!
This post may contain affiliate links. Read my disclosure policy.