Giving birth is the most rewarding challenge life has to offer! Today I'm talking all about the Birth Story of my beautiful twins, Ellie and Lyla.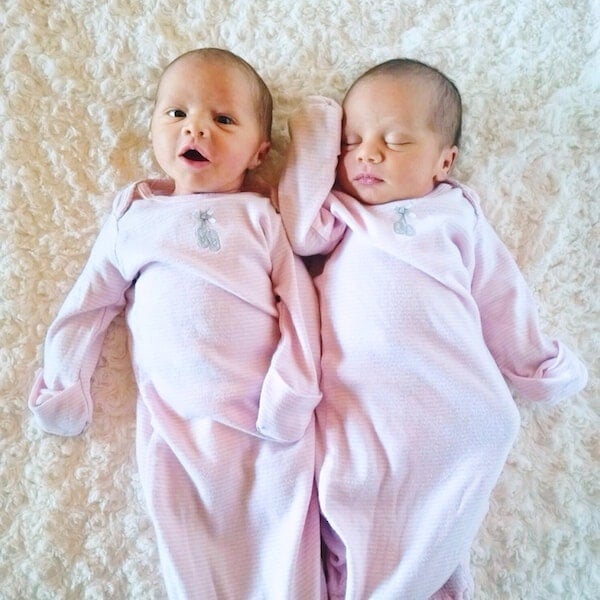 Ellie & Lyla's Birth Story
I am so happy to announce that Ellie Renee and Lyla Marie are here! They surprised us by coming 3 days early — on August 15th, 2014!
I was scheduled for a c-section for Monday, August 18th at 7:30 am (which would have put me at 37 weeks and 2 days). With one of the girls breach and the other sitting way too high, we weren't going to be able to try a natural delivery.
I went in Friday afternoon for my final check up (I had been doing weekly ultrasounds for the past 10 weeks) expecting a quick in and out final check. Jorge had gone with me to every appointment, but this last appointment fell during his final call with his new boss before he left for paternity leave. So it was just me and my big belly off to the doctor.
My pregnancy had been absolutely perfect with no issues at all, but Friday my blood pressure was severely elevated and my amniotic fluid had suddenly dropped in a week. My doctor looked at me and said, "Are you ready to have babies??".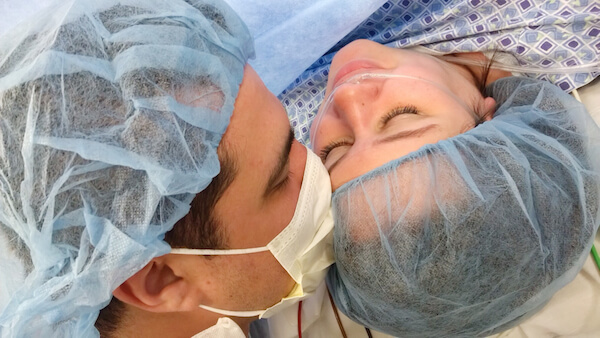 I immediately called Jorge and my Mom and told them to rush to the hospital. My doctors office is attached to the hospital, so I just walked on over and they immediately started getting me hooked up to everything.
By this point, I was starting to get really nervous. I had prepared myself mentally for a c-section, but in my head I still had till Monday. I had wanted to go to Target one last time…clean my house…finish up some work stuff…and I just really thought I had the weekend to tie up all the loose ends. The sudden change put me on edge.
I was fully prepped and ready to go before anyone had made it to the hospital. They told me they would wait for Jorge before they wheeled me down to the operating room. Thankfully he made it exactly at the same time as my Mom and Mother in Law, so I was able to give hugs and get some words of encouragement before we headed into surgery.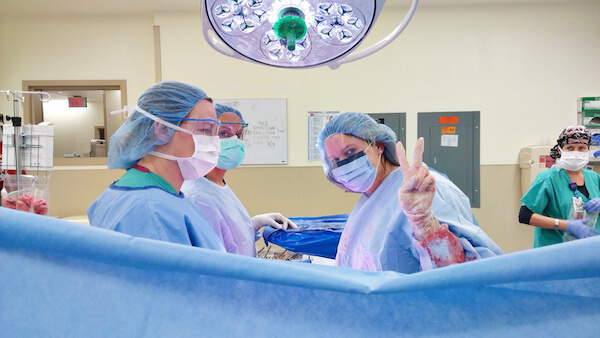 Jorge had to wait outside of the operating room while they got me settled in and gave me the spinal (like an epidural, but only has to be injected once and fully blocks pain from your chest down). I'm not going to lie, I was terrified of the needle going into my spine. They have you lean forward, clutch a pillow to your chest and arch your spine…which is nearly impossible to do around a giant pregnant belly.
So here I am, holding this pose and I feel a big bee sting. I'm waiting for the second injection that they said would be the larger needle and realized it had already been done. The part I was the most scared of was nothing!
They had me lay back, Jorge came into the room and sat by my head and then the surgery began.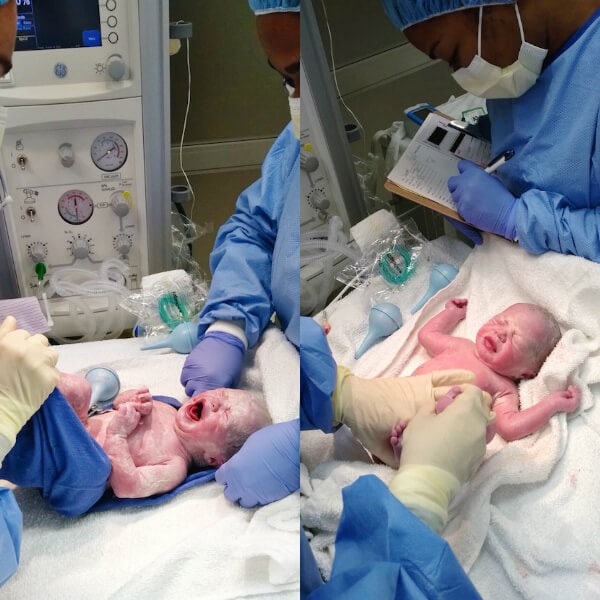 Before I knew it, we were hearing cries and Ellie was born at 5:02pm weighing 5 lbs and 15 oz. Lyla followed her just a few minutes later at 5:04pm weighing 6 lbs and 1 oz. My Dr. showed us the girls as the nurses handed them off to check up on them. They allowed Jorge to go with the girls and watch them get cleaned up and get their tests run.
While he was off with the girls, they kept working on me. I hadn't felt anything at all up until this point…but I definitely felt the pressure now. It was the most uncomfortable part of the entire surgery, but was never truly painful.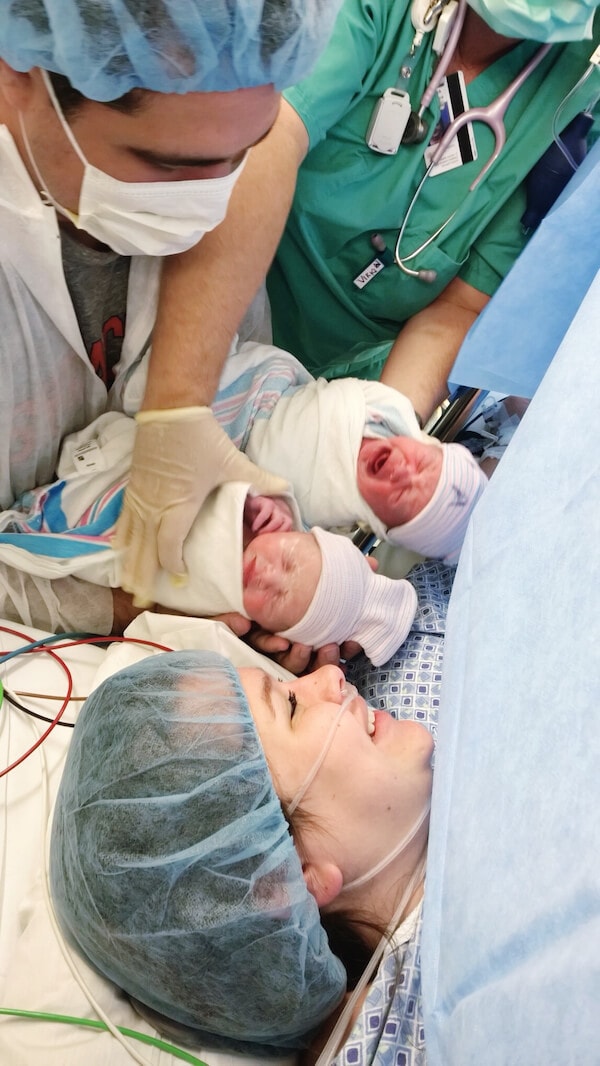 Then before I knew it, the girls were being brought over for me to finally see them. It was terrible to not be able to grab them and squeeze them and stare at them for hours. But in just those few moments, I had already fallen so hard in love. I had tears constantly falling down my face (I am NOT a cryer) and couldn't believe those two little babies were mine.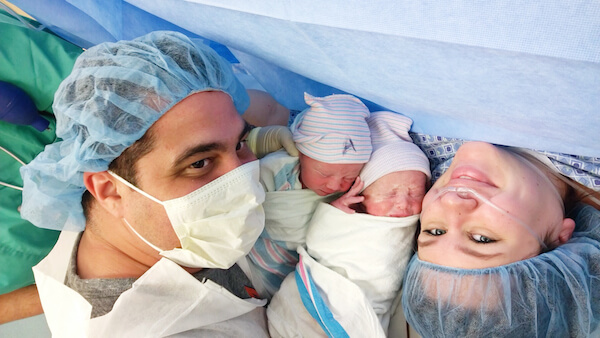 Jorge then left with the girls and they finished getting me all put back together. Just a few minutes later, I was being wheeled back up to my original birthing suite where I would spend the rest of my hospital stay. Once I got into the room, they immedately handed me both Lyla and Ellie to hold. It was pure bliss. I couldn't stop staring at their faces and hugging them as close as possible. Instant love is a magical thing.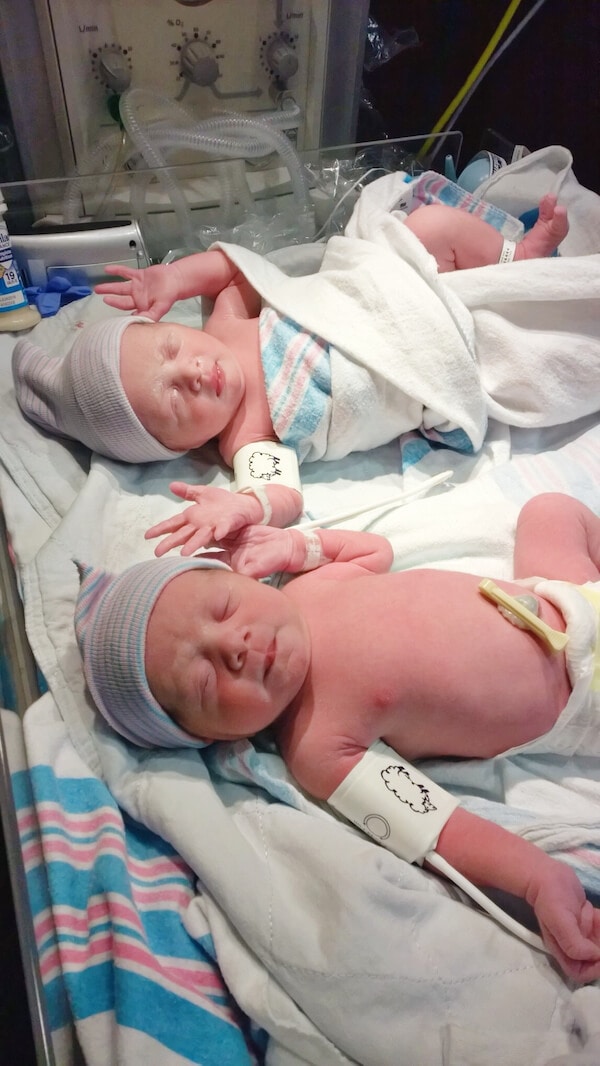 The girls checked out in perfect health. Throughout our stay, they passed all their tests with flying colors and were eating like champs. I however was not quite up to snuff. They started me on Pitocin to make my uterus contract and shrink back to normal size and I started having severe nausea and vomiting, which caused me to have some severe blood loss and hemorrhaging. Thankfully they were eventually able to get it under control, but I am now severely anemic and have very low blood count/platelets.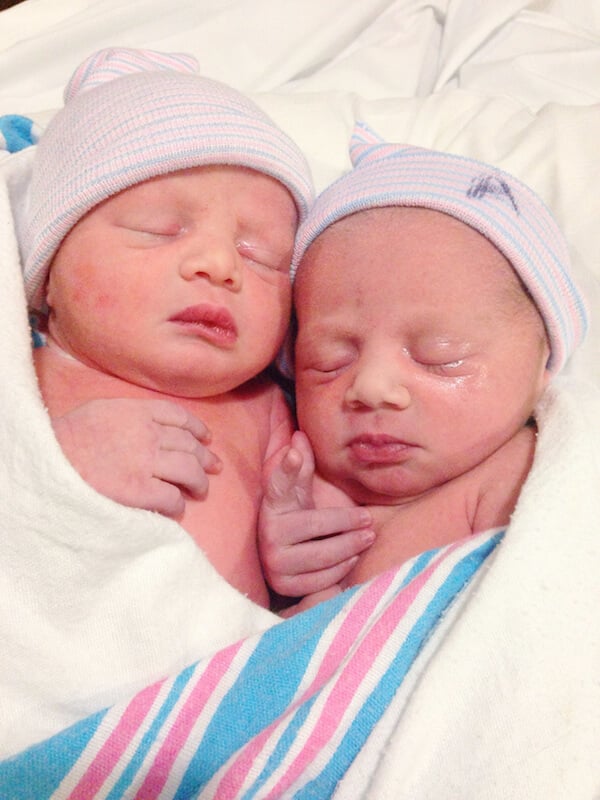 While in the hospital, they had me do two blood transfusions. They did not raise my levels very much and I was told it would just take time for my body to bounce back. We were all discharged from the hospital together on Monday and by Tuesday afternoon I was heading back up to the hospital.
Leaving my babies after a day of being home with them was possibly the worst thing I have experienced as a Mom so far. I could barely keep it together while my Mom rushed me back to the hospital. I wasn't worried about myself, I just didn't want to leave my girls.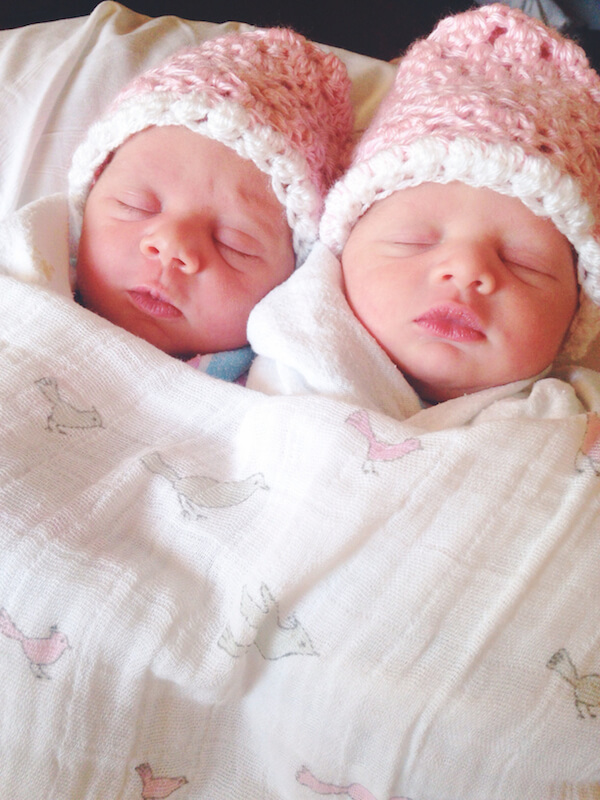 Thankfully I ended up only having to stay at the hospital for about 7 hours and was able to go home that night. I am now on a ton of medications, a very high iron and vitamin c diet, and essentially bed rest. I am so incredibly thankful to have such an amazing husband and wonderful parents. They have all stepped up their game to really help fill in where I can't.
Since we have been home, Ellie and Lyla have continued to impress us with their super newborn abilities…like sleeping 5 hours at a stretch last night! We also had our first pediatrician appointment and she said they are some of the healthiest twins she has seen in a long time. Ellie and Lyla are also already such happy babies. They chatter and coo at each other and us all day long. They love to be snuggled and rarely cry. The only thing they hate so far? Clothing changes!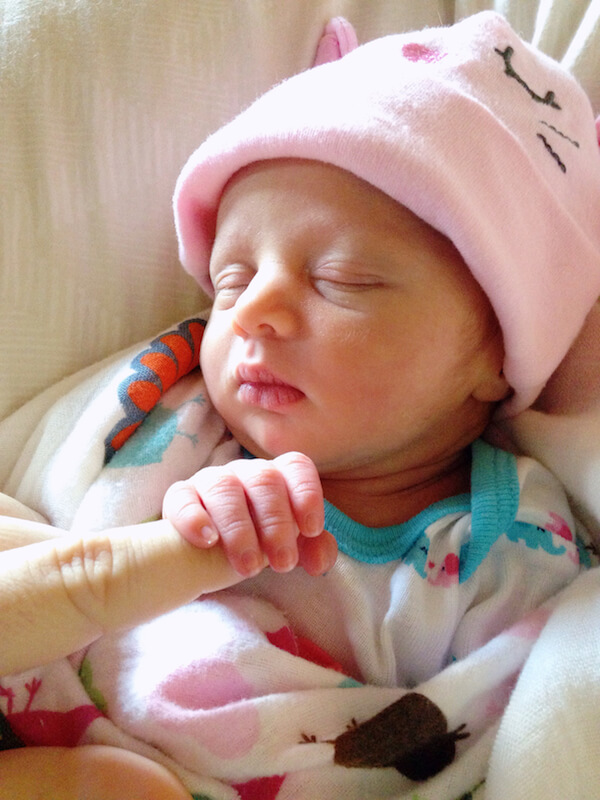 People say it all the time, but these babies truly are our two little miracles. We thank God every day to be where we are now compared to a year ago.
Please send speedy recovery thoughts my way and in the mean time, I will be off getting baby snuggles on the couch. ;-) If you aren't already, follow me on instagram (or Facebook) for new pictures/updates on Ellie & Lyla!
Update: Lyla & Ellies Newborn Photos
This post may contain affiliate links. Read my disclosure policy.