We celebrated Halloween at Disney with twin three-year-olds and are sharing our best tips and tricks! This is What to Expect at Mickey's Not-So-Scary Halloween Party.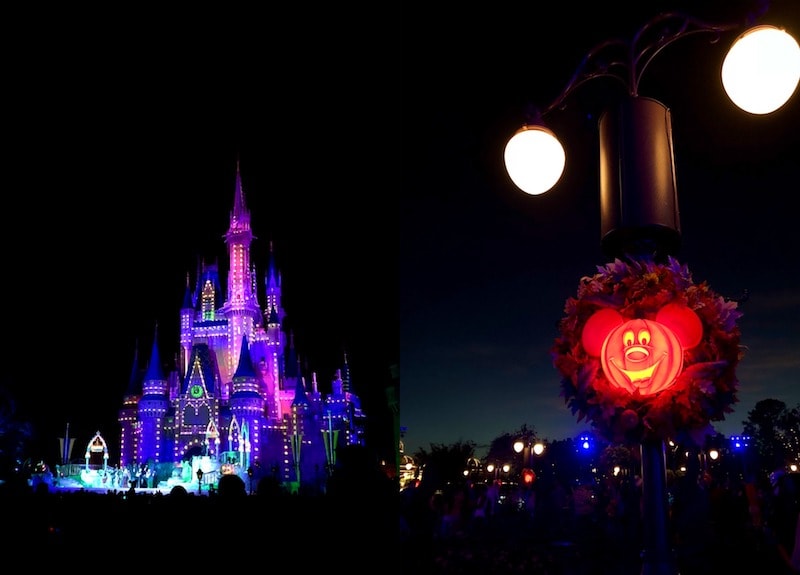 What to Expect at Mickey Mouse's Not-So-Scary Halloween Party
As y'all know, we are big Disney fans. We are annual pass holders, Disney cruisers and we know every word to just about every Disney animated movie, ever.
This past weekend was my birthday and our 9th wedding anniversary. We decided to spend it together as a family at Disney World in Orlando! Luckily for us, that's just about an hour and a half drive away from Tampa.
Thursday night we went to Mickey's Not-So-Scary Halloween Party for the first time. It was a new experience for all of us and I am so glad we waited to go until the girls were a little older. Three was the perfect age!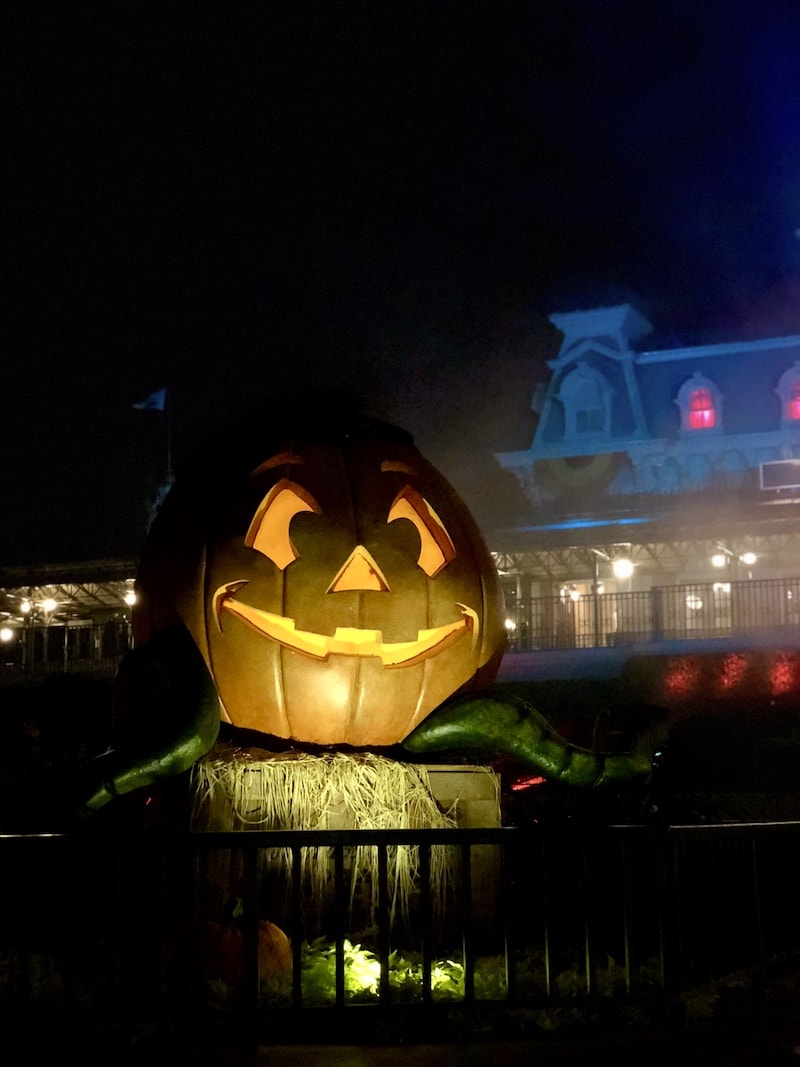 I wasn't sure what to expect going in. This was our first ever event that required a separate ticket and we were taking two little girls who are usually in bed by 8:30pm to an event that started at 7pm.
Tips for Celebrating Halloween at Disney World
We ended up learning a few things along the way and I wanted to share those tips with all of you other parents considering heading to Mickey's Not-So-Scary Halloween Party.
The party starts at 7pm but you can enter earlier! According to the cast member at the gate, you can enter as early as 4pm. So if you aren't an annual pass member, this is a great way to score a few extra hours in the parks.
Because it is a special ticketed event, it's almost like having a fast pass to all the rides at Magic Kingdom. We went on a Thursday night, so maybe that was part of it, however the lines were all very short. We rode a ton of rides with the girls and the longest we waited was 10 minutes. This alone was worth the price of entry to us.
However, in spite of the smaller crowds, you will want to get a good spot for the show at the castle. I would recommend going to stake out your spot about 20 to 30 minutes ahead of the show to get a really good one. You can see the light show on the castle well from anywhere, but if you want to see the actors (which I did – Hocus Pocus is my FAVORITE) you will want to be close.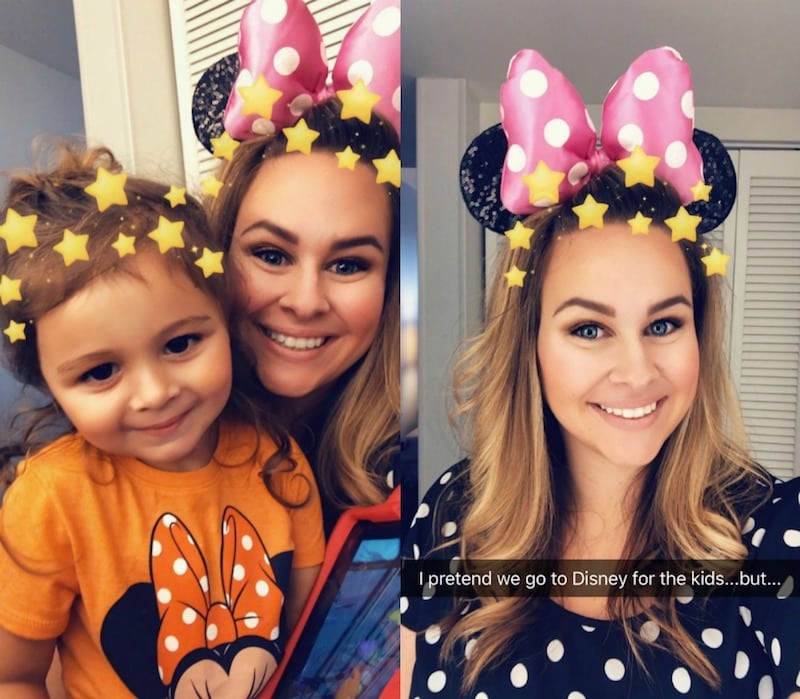 You can wear costumes, but remember you are in Florida. Since we live here, this was a no-brainer for me. I knew it would be too hot for the girls to be traipsing around in full costumes. So instead I found some cute Minnie halloween shirts to go with a pair of black sparkle leggings. They were festive, but didn't sweat to death. I wore my favorite "Minnie" outfit with a black and white polka dotted shirt, red skinny jeans and my ears. We saw many families dressed up in elaborate costumes that were mostly half dressed due to the heat. So when picking out your costume, keep the weather and humidity in mind.
Don't get too nervous about getting a spot for the parade. We were anxiously running to get a spot to discover the crowd is much more manageable than we excepted. We were easily able to walk up and find a good viewing spot to watch. And the second parade has an even smaller crowd if you are able to keep your kids awake that long.
There is tons of candy at multiple hand out places and they are very generous about handing it out to both kids and adults! I would suggest bringing your own candy bags as the bags they provide are not big enough to hold all the candy they give you.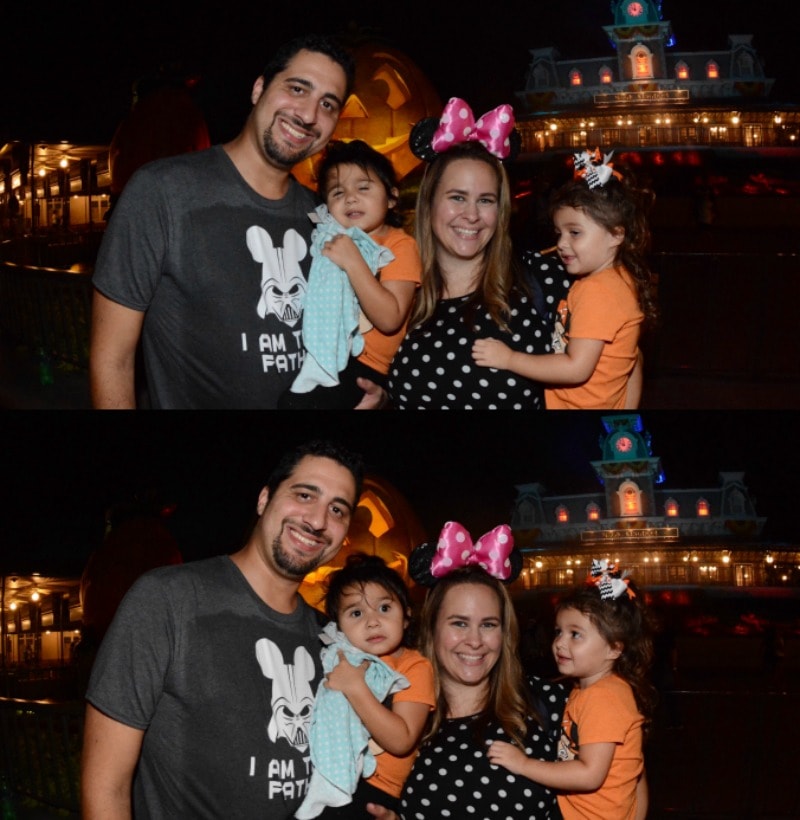 When entering the park there will be massive lines of people to take photos with the decorations. If you wait till the end of the night, or even after the first hour or so, the lines are gone and you can easily get multiple photos taken in minutes. However, don't go so late that your kid falls asleep like we did. 😂 You can clearly see Ellie half asleep with her blanket and then wide awake after the first flash.
If possible, I recommend staying at a resort on Disney property, and this isn't so much a tip for just the Halloween Party but for anytime. The ease that comes with the transportation is so amazing with young kids. We get free parking with our annual passes, however it is STILL worth it not to have to park and ride the monorail at Magic Kingdom. It's so much quicker to just be dropped off at the gates by the bus from your hotel. Also, we love not having to carry wallets and instead pay for everything with our magic bands.
On your way out is the perfect time to stop by the Main Street Confectionery. This is my favorite bakery at Disney and we ALWAYS stop in and pick up some treats. After watching the parade, we popped in on our way out. We almost had the place to ourselves and I picked up a few treats to surprise the girls with for breakfast the next morning in our hotel room.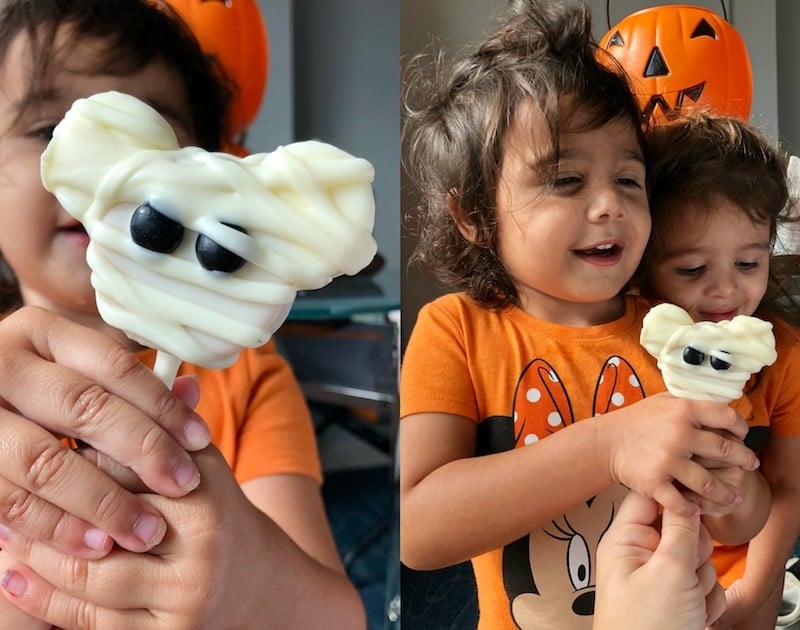 Here they are with their glorious bed heads, half asleep and still wearing their Disney Halloween shirts. They were fighting over the Mickey Mouse mummy cake pop, thank god I knew that was coming and bought two.
We had a blast and are already planning to attend again next year. I made a fun video to show more of what the event was actually like and what we did and a lot of shots of the parade that we loved so much.
I know, I know, it's like I'm telling you to watch my home movies back in the 90's, but I promise it's a little better quality. Still high on the cheesiness level though. 😉

This post may contain affiliate links. Read my disclosure policy.