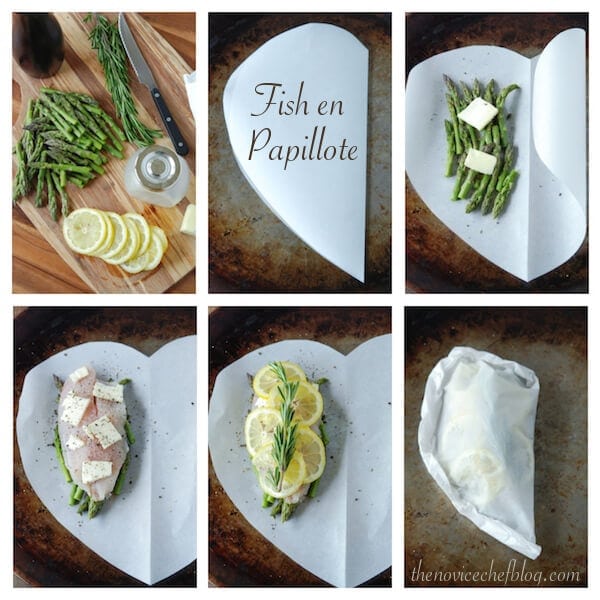 I know I am not the only one who was scared to make Fish en Papillote. I have ordered Fish en Papillote many times, in many restaurants. I was always so amazed at the perfectly wrapped packages with the glorious surprise of juicy, flaky fish hiding just below the folds of parchment paper.
Once I saw that all I needed to make these little babies were my awesome heart cutting skills, I was so down with the Papillote. This is one of my favorite week night dinners since it only takes 30 minutes from start to finish. It even makes a great fancy dinner party meal since you can wrap the packets up to 4 hours ahead of time! I usually serve this with couscous (if we are being healthy)…or a fresh loaf of warm french bread to mop up the juices. YUM-O!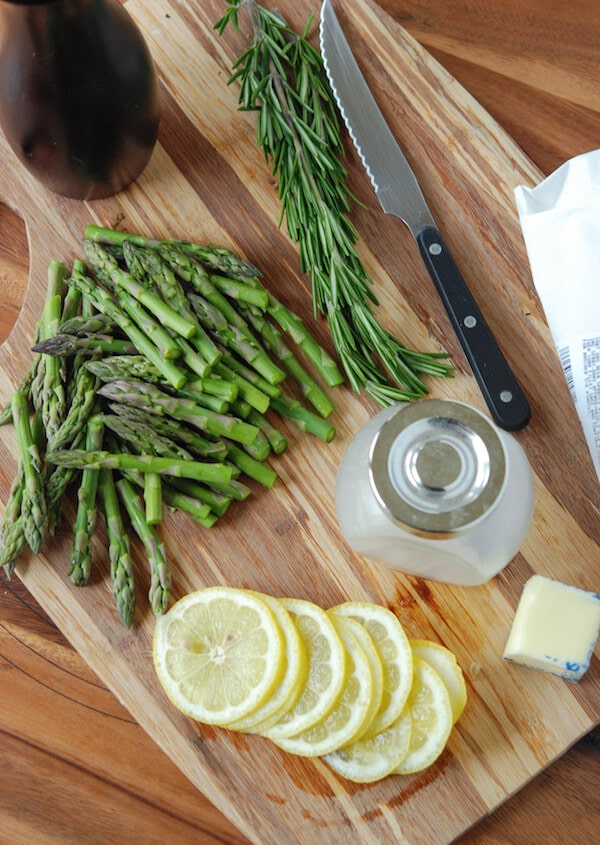 Preheat your oven to 400°F.
You will also need the following ingredients:
8 oz filet of fresh Fish (you pick! I used Tilapia this time.)
A chopped Veggie (like asparagus or broccoli)
A thinly sliced Citrus (think Lemon or Orange)
Butter, sliced
Herbs! (Rosemary, Sage, Chives…etc.)
Freshly ground Pepper & Garlic Salt
Parchment Paper
Scissors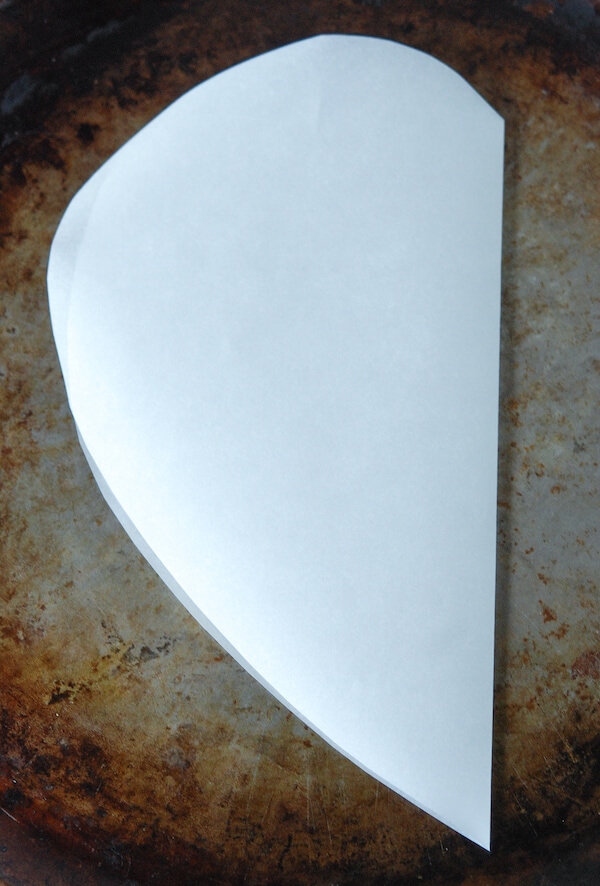 Use your mad cutting skills you learned in art class and cut a large square of parchment paper into the shape of a heart.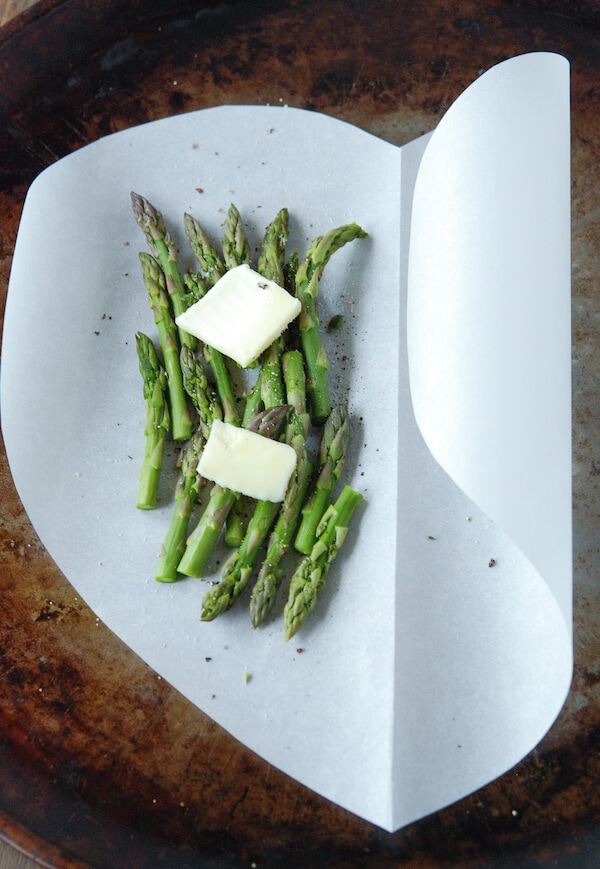 Open the heart and lay down your veggies of choice on one side of the heart. Top them with a few thin slices of butter and give them a sprinkle of freshly ground black pepper and garlic salt.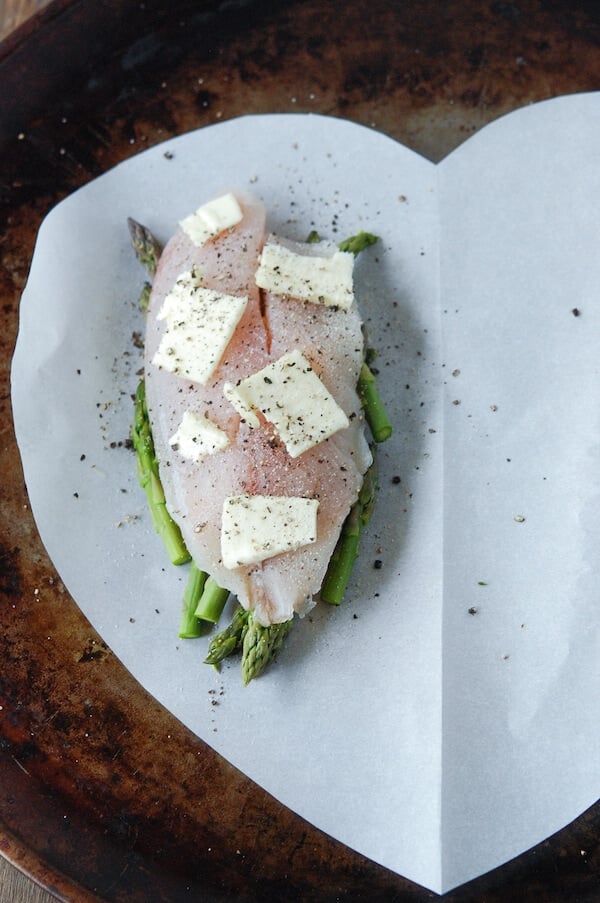 Top your veggies with your fish filet. Top the fish with a few more thin slices of butter and give it a healthy dose of freshly ground black pepper and garlic salt.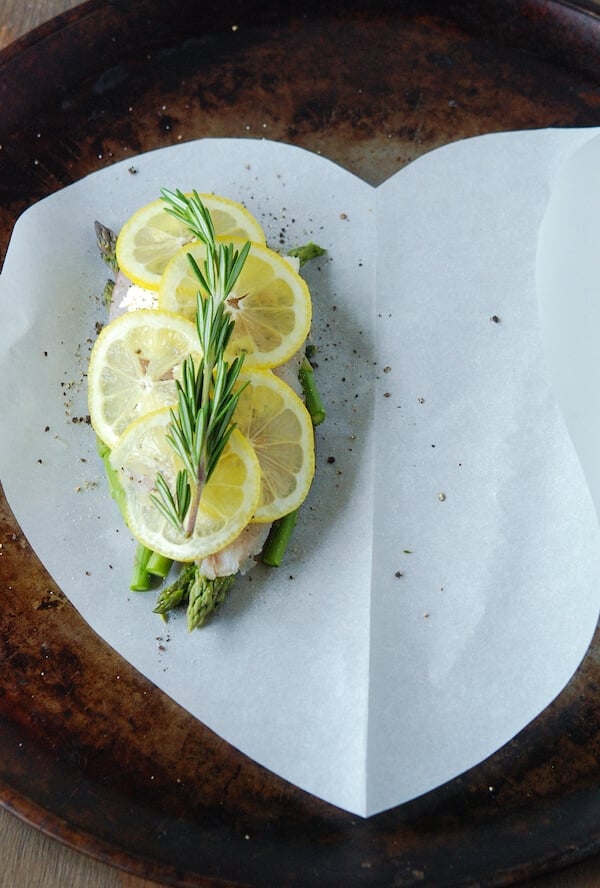 Top your fish with super thin slices of the citrus of your choice. Toss your herb on top and you're ready to seal it up!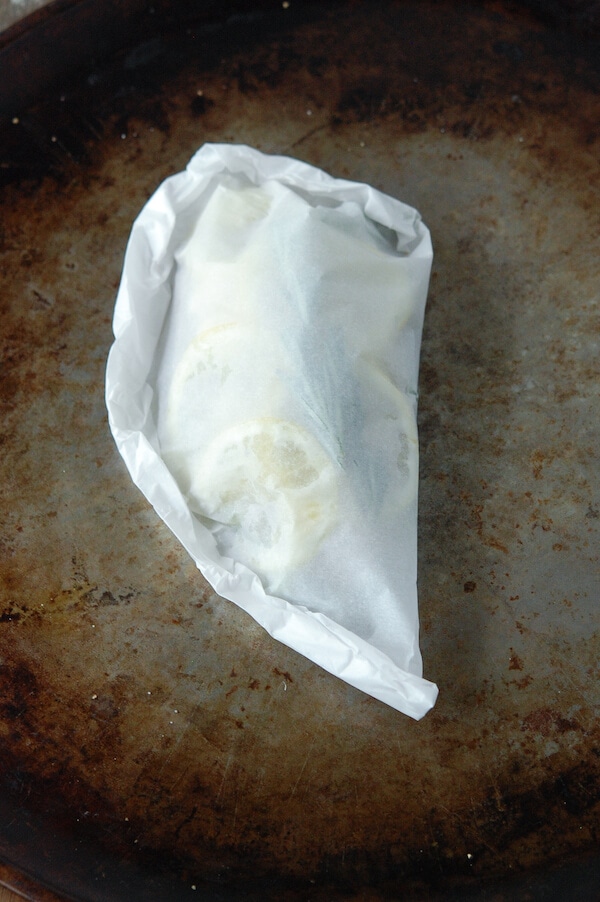 To seal, tightly roll the edges towards the fish to ensure no juices leak out while cooking. At this point you can either bake it right away or refrigerate it for up to 4 hours before baking.
To bake: Place on a baking sheet. Bake for 2o minutes at 400°F, or until fish is cooked through!
This post may contain affiliate links. Read my disclosure policy.