French Toast Cookie Bars: a layer of chewy maple sugar cookies are frosted with sweet vanilla cream cheese and sprinkled with a layer Cinnamon Toast Crunch!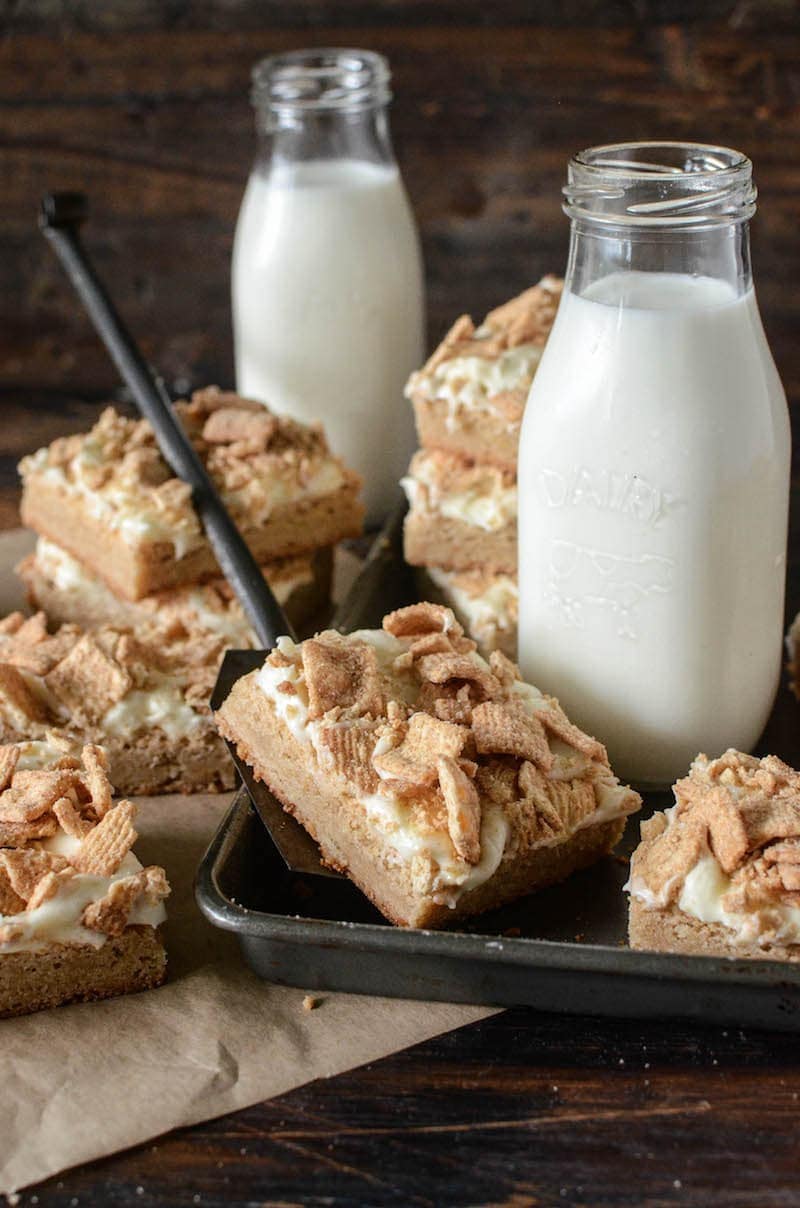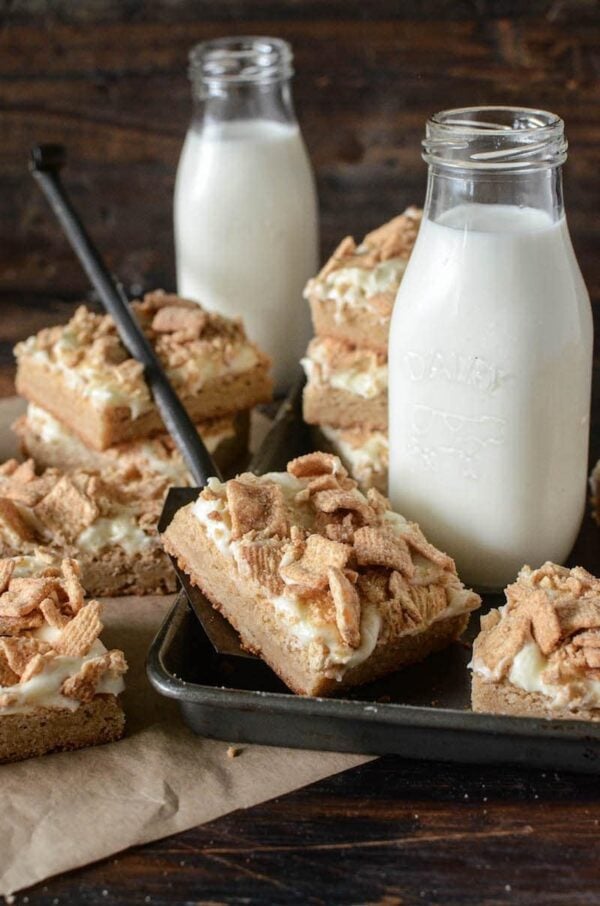 We just had family here visiting from my home state of Texas and I figured it was the perfect time to experiment with a new recipe idea I had — these French Toast Cookie Bars.
I have been thinking of these for weeks and finally had a good excuse to make them!
I seriously didn't need a giant 9×13 pan filled with thick French Toast Cookie Bars staring at me night and day.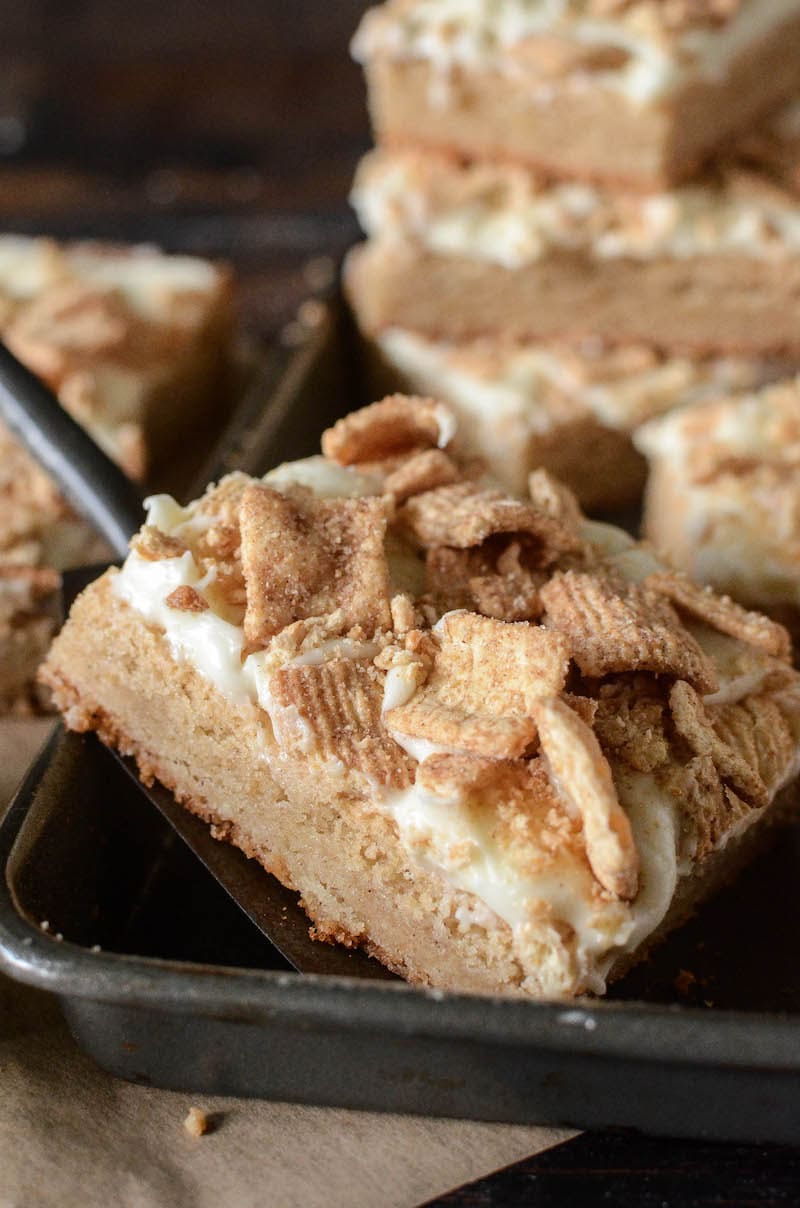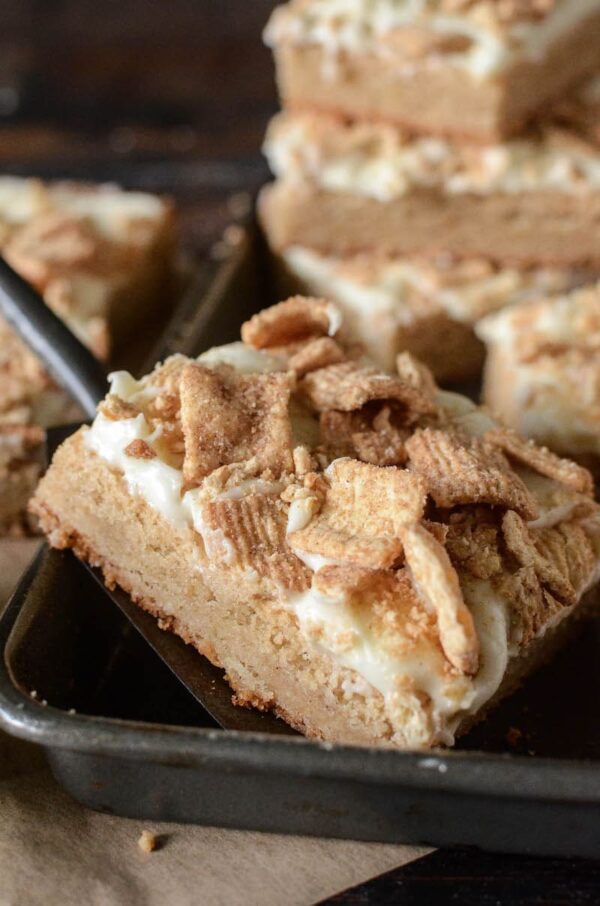 I started with a big thick layer of a maple cinnamon sugar cookie.
It's chewy and the edges are slightly crispy. It's full of flavor and easy to whip up since it uses melted butter.
Then I slathered on a nice thick layer of cream cheese frosting.
I considered adding cinnamon to the frosting as well, but with cinnamon in the cookie and cereal on top…I think it was best to keep the cream cheese frosting pure.
I do half cream cheese and half butter to keep the frosting light and perfectly flavored. It's not too heavy, just delicious creamy vanilla cream cheese frosting!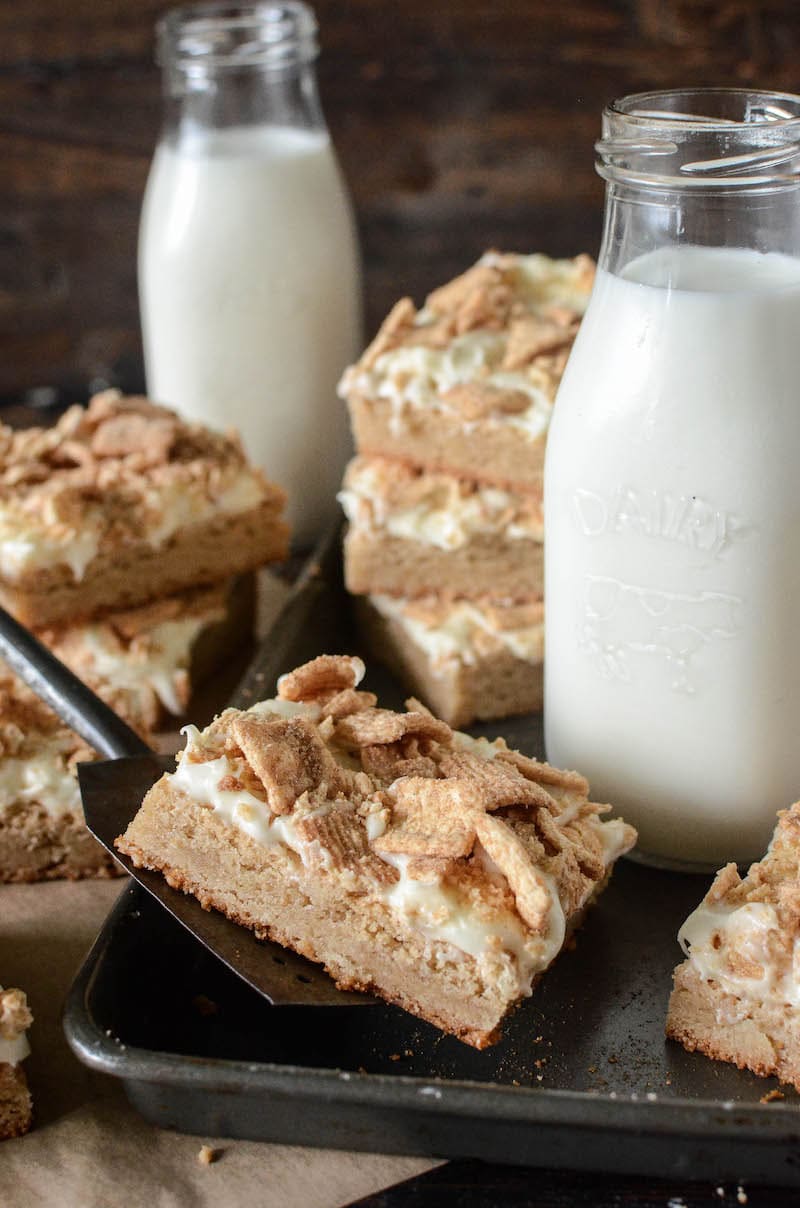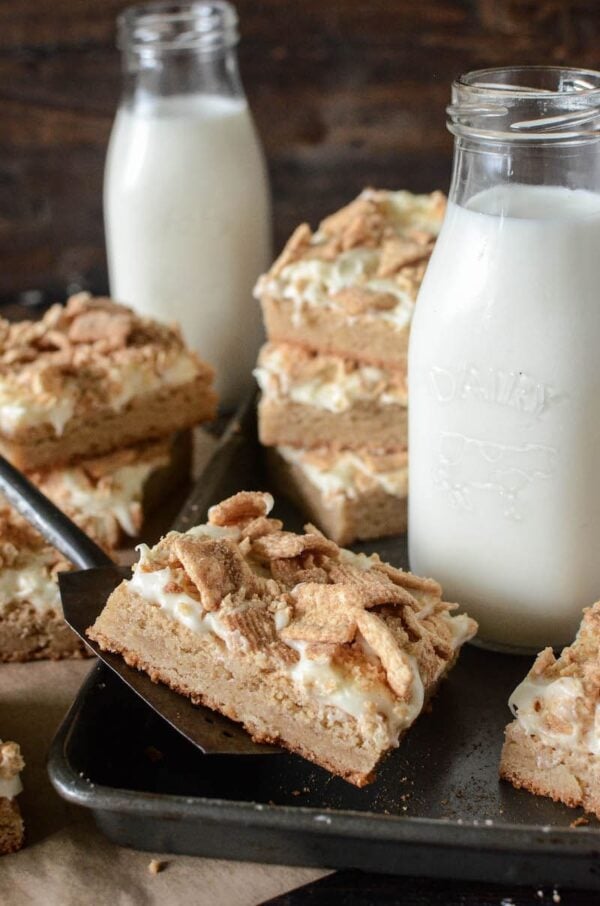 Lastly, I topped the cream cheese bars with a think layer of Cinnamon Toast Crunch — one of my all time favorite cereals ever.
And that is saying a lot considering I wrote a whole cookbook about cereal desserts!
I hope you like these French Toast Cookie Bars as much as we all did!
We shared some of them with our neighbors as well and they all raved over them.
Store them in the fridge if not serving fresh and let them warm up for about 30 minutes before serving for the best texture!
I developed this recipe for Dixie Crystals, head on over for the full recipe.
RECIPE: French Toast Cookie Bars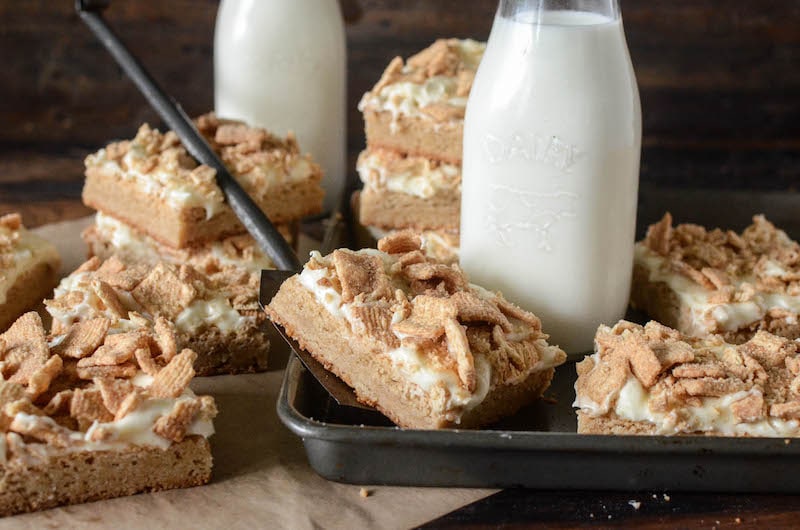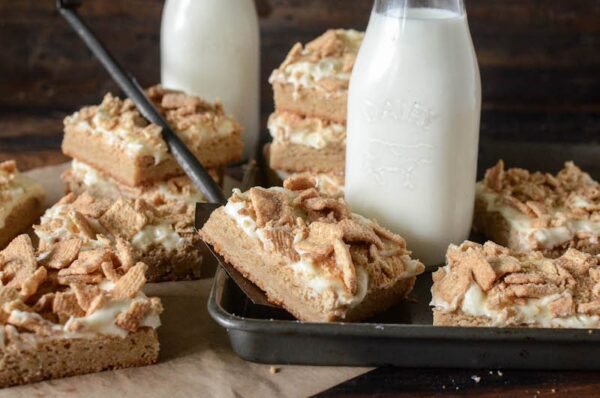 Similar recipes you will also like:
Peanut Butter Cookie Dough Bars
This post may contain affiliate links. Read my disclosure policy.