Garlic Brown Sugar Chicken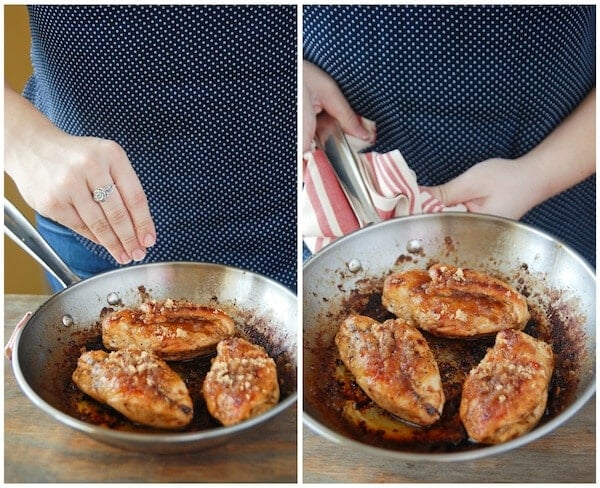 Considering how well y'all took to me re-blogging the Fire Roasted Tomato Basil Soup, I decided to proclaim this week throwback week. So far I have managed to watch season one of Buffy, drink a Sonic Oceanwater with vodka (helloooo highschool, err ummm college), and listened to as many boy bands as Pandora could dish up.
Because of that, I now have LFO and Soul Decision back on my iphone. It's pretty embarrassing since I am probably one of the only people who still remembers all the words… New Kids On The block had a bunch of hits, Chinese food makes me sick and I think it's fly when girls stop by for the summer, for the summer. I like girls that wear Abercrombie and Fitch… You totally remember now right??!
Anyywhoo, to keep on rolling down memory lane I had to bring back my favorite dish from all of 2009. I blogged about this Garlic Brown Sugar Chicken almost 3 years ago, in July of 2009. The post is incredibly embarrassing…but because I am a glutton for punishment, you can see it here. While you wouldn't know it from those old photos, this chicken is quite possibly my favorite way to prepare chicken on a weeknight.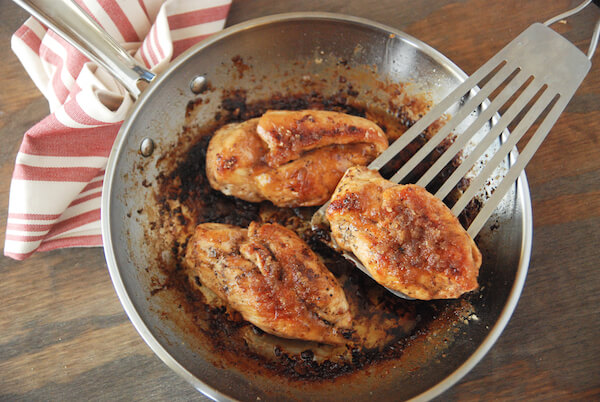 The flavor is perfect, but it's the simplicity that gets me. The recipe is so easy to remember because there are 4 main ingredients and you need 4 of each ingredient. All you need is a little butter, chicken, garlic, and brown sugar and you will get this sweet, garlic-y chicken that goes with just about everything.
Maybe it's because I worship all of those ingredients like they belong in their own food group, but this is probably one of my favorite things from the old archives. And if that doesn't sell you on it…It's also cheap to make, you probably already have all the ingredients in your kitchen, it takes almost no time at all and most importantly… it's dang tasty. 🙂
Garlic Brown Sugar Chicken
Recipe Note: Notice the pattern! Rule of 4's! 4 main ingredients and you need 4 of each! Super easy to remember when you are at the grocery store or in a rush. 🙂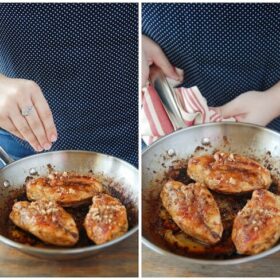 Ingredients:
4 chicken breasts (appx 1.5 pounds)
4 tablespoons butter
4 cloves garlic, sliced
4 tablespoons brown sugar
salt and pepper, to taste
Directions:
Salt and pepper both sides of the chicken breasts and set aside.
In a large sauté pan over medium-high heat, melt butter. Add garlic and cook for 2 minutes, or until fragrant and the butter/garlic is starting to brown just slightly.
Add chicken, cover pan, and cook for 12 minutes. Flip chicken breasts and continue cooking until the chicken is cooked throughly (or has reached an internal temp of 165°F).
Sprinkle the tops of each chicken breast with 1 tablespoon of brown sugar. Cover pan with lid once more and let the brown sugar melt, about 1-2 minutes. Serve immediately.
This post may contain affiliate links. Read my disclosure policy.