Green Chicken Curry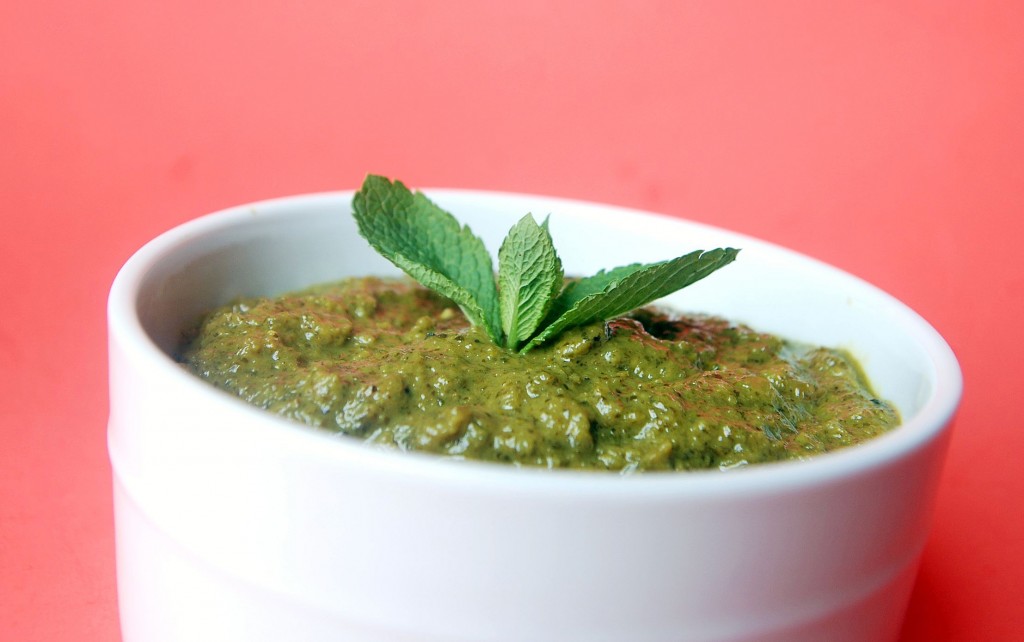 This was one of the best dinners I have had in forever! At first I wasn't too sure about it…main reason being that I have NEVER made Indian food that turned out good. I have tried it a few times with horrible results. And the last time I made something with Chicken and Curry in the title it was tossed down the kitchen sink. So when I told Jorge I was making something called Green Chicken Curry…to say the least, he was not thrilled. But when he tired it, he really changed his tune! This was delicious and fresh….and ass friendly! Only 260 calories per serving (and the recipe makes 4 servings total). I changed the recipe to include chicken breasts instead of chicken thighs (for less fat/calories), a little less water, a little cayenne pepper for heat….and instead of regular yogurt, I used Chobani Greek Yogurt. I think these changes were great, especially the cayenne for the heat! And I served it with the delicious homemade Naan! Perfect dinner! Make it immediately!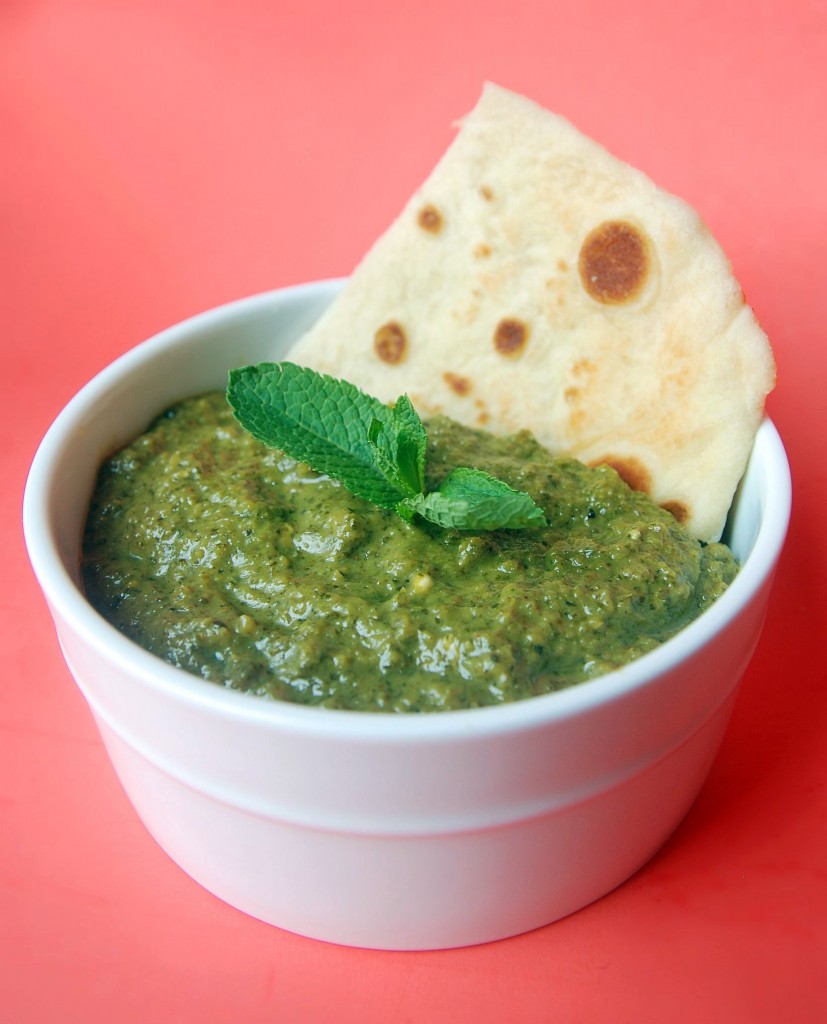 Green Chicken Curry
Ingredients:
1 bunch cilantro leaves, coarsely chopped, 1 1/2 cups
1 bunch fresh mint, leaves, coarsely chopped, 1 1/2 cups
1 red onion, chopped
6 cloves garlic
1 1/2-inch piece ginger, peeled and coarsely chopped
Kosher salt and freshly ground black pepper
1/4 cup water, plus 1 1/4 cups
2 tablespoons olive oil
2 shallots, thinly sliced
2 teaspoons ground cumin
1 teaspoon ground coriander
1/2 teaspoon garam masala
1/2 teaspoon ground turmeric
1/4 to 1/2 teaspoon cayenne pepper
3 boneless, skinless chicken breasts (a little less then a pound)
1/2 teaspoon malt vinegar
1/4 cup Chobani Greek plain fat free yogurt
Cooked basmati rice or warm naan bread, for serving
Directions:
Add the cilantro, mint, red onion, garlic, ginger, and salt, and pepper, to taste, to a food processor or blender. Puree on high until smooth. With the processor running, add about 1/4 cup water, and blend until the mixture is the consistency of a thick paste, a.k.a. "masala". Set aside.
In a large pot or deep skillet heat the olive oil over medium heat until shimmering. Add the shallot and cook, stirring often, until golden brown.
Add the spices and cook for 30 seconds. Pour the masala mixture into skillet and cook, stirring often until it deepens in color and aroma. You'll know it's ready when it looks shiny, little droplets of oil will appear on the surface, and the masala will hold together as a cohesive mass.
Add the chicken, coating every piece in the masala and stirring often. Continue to cook for 5 minutes, so that the masala really adheres to the chicken. Add about 1 1/4 cups water, just enough to cover the chicken, and the vinegar. Bring to a boil, and then reduce the heat and simmer, uncovered, until the chicken is tender and sauce has thickened slightly, about 20 to 25 minutes.
Remove the pan from heat and stir in the yogurt. Taste and adjust seasonings, if needed. Transfer the mixture to a serving dish and serve over rice or with warm naan bread.