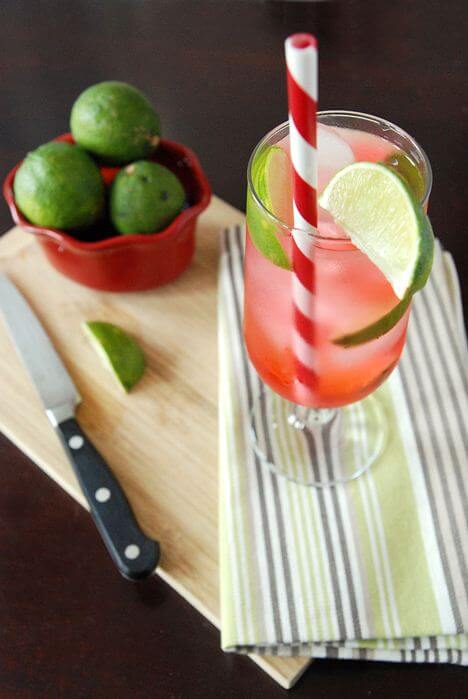 Everyone has a vice. For some it's coffee and for others it's alcohol. Some are obsessed with chocolate…and some have an uncanny obsession with Diet Cherry Limeades from Sonic. And when I say some, I mean me. I don't know what it is, but something about the sweet deliciousness and special Sonic ice in that ginormous Route 44 cup makes me extremely happy. In my world, there is nothing better. I used to live 15 minutes from the nearest Sonic, which meant that it wasn't something I got often. It was also the opposite way of where I usually went…so it really was a special treat. Since the move to Jacksonville, I live .3 miles from Sonic. Seriously. And then I discovered they have Happy Hour every day from 2-5 where they have every drink half priced. I think I seriously drank one every day for 5 days straight. It was bad. Really, really bad.
And then one day, it went from bad to worse. The girl at the window recognized me. Talk about embarrassing. Yes, yes it is me that comes here ALL.THE.TIME for a Diet Cherry Limeade. Yes, I never have cash and you have to charge my debit card for .98 cents. And yes, I do realize how pitiful this makes me. But then, she said something magical that paid off for all the embarrassment. She said do you want to know the secret to making these at home? Uhhhhh YES! She said they use Cherry Snowcone Syrup. That's it. That's the secret ingredient. So here we are, with a knockoff version of the amazingness that is a Diet Cherry Limeade!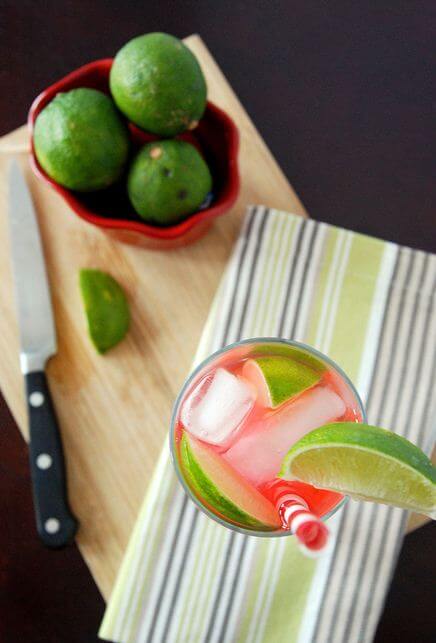 Knockoff Diet Cherry Limeade
Add a splash of 3 Olives Cherry Vodka if you are feeling fun. 😉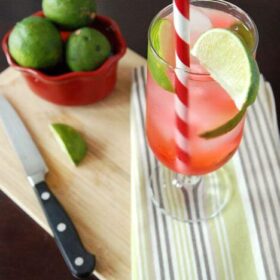 Ingredients:
1 (12 fluid ounce) can Sprite Zero
1/4 cup cherry snowcone syrup
2 lime wedges
Directions:
In a large glass, combine Sprite Zero and cherry snowcone syurp. Squeeze the juice of both lime wedges in and drop in glass. Stir well and garnish with an additional lime wedge if you want to be fancy.
This post may contain affiliate links. Read my disclosure policy.