Make delicious Homemade Boba Milk Tea! No more running to the tea shop every time you get a craving, you can now make it easily at home!
Boba Tea Recipe
This easy homemade boba tea is a cool and refreshing pick-me-up perfect for lazy afternoons and hot summer days. The tapioca pearls at the bottom of the glass are oddly satisfying to eat in between sips! If you've never had boba tea, trust me, you have to try it!
Boba Tea is a creamy milk and tea-based drink with chewy tapioca pearls floating at the bottom of the glass like a delicious added snack! The tapioca pearls can be called many things: boba, bubbles, pearls and tapioca balls.
A boba tea habit, like Starbucks, can get expensive! So read on below how to make it at home!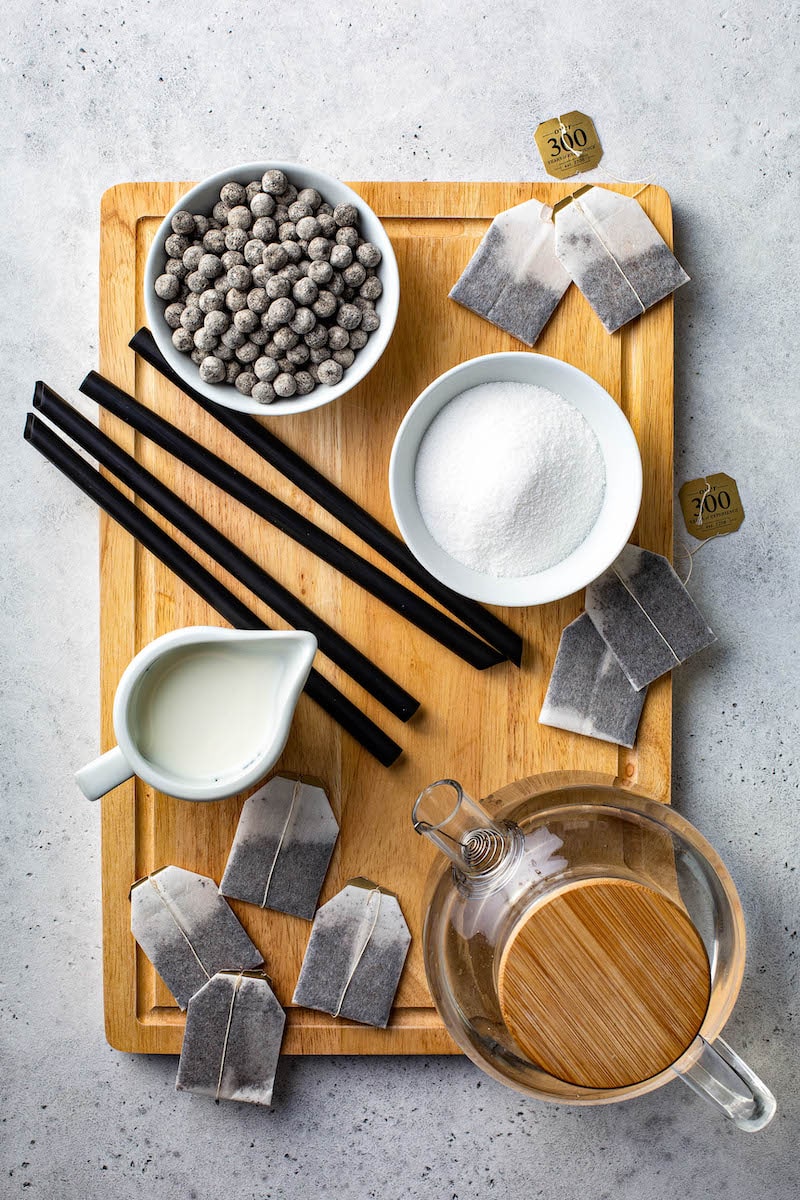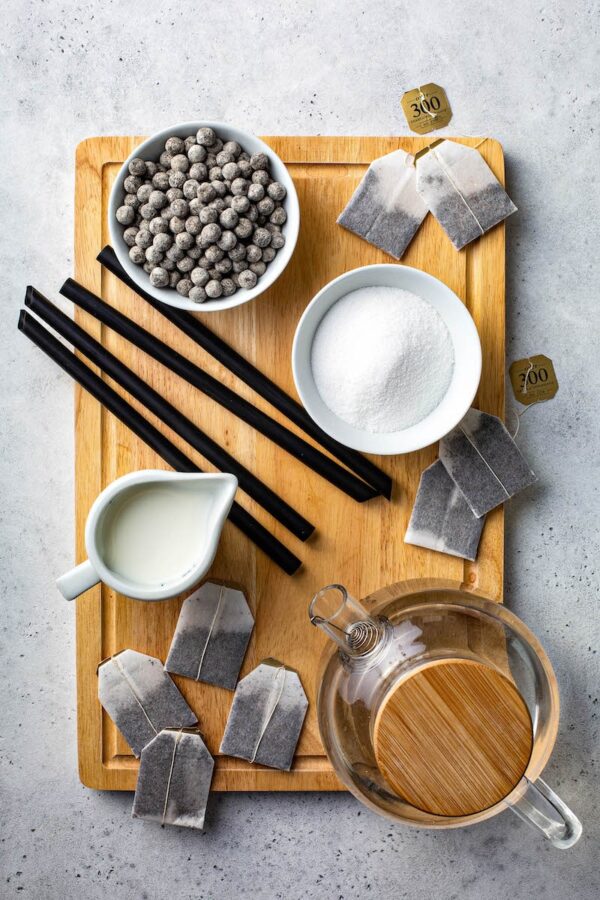 Boba Tea Ingredients
You only need a few ingredients and you may already have a couple on hand!
Black Tea
Quick Cooking Tapioca Pearls
Water
Ice
Half & half or whole milk
Granulated Sugar
Tools You'll Need
You will need a couple of tools:
extra thick boba straws: in the photos, I am using these big straws (affiliate link). (You can also use spoons to scoop the boba out of the bottom of the glass.)
large glasses for serving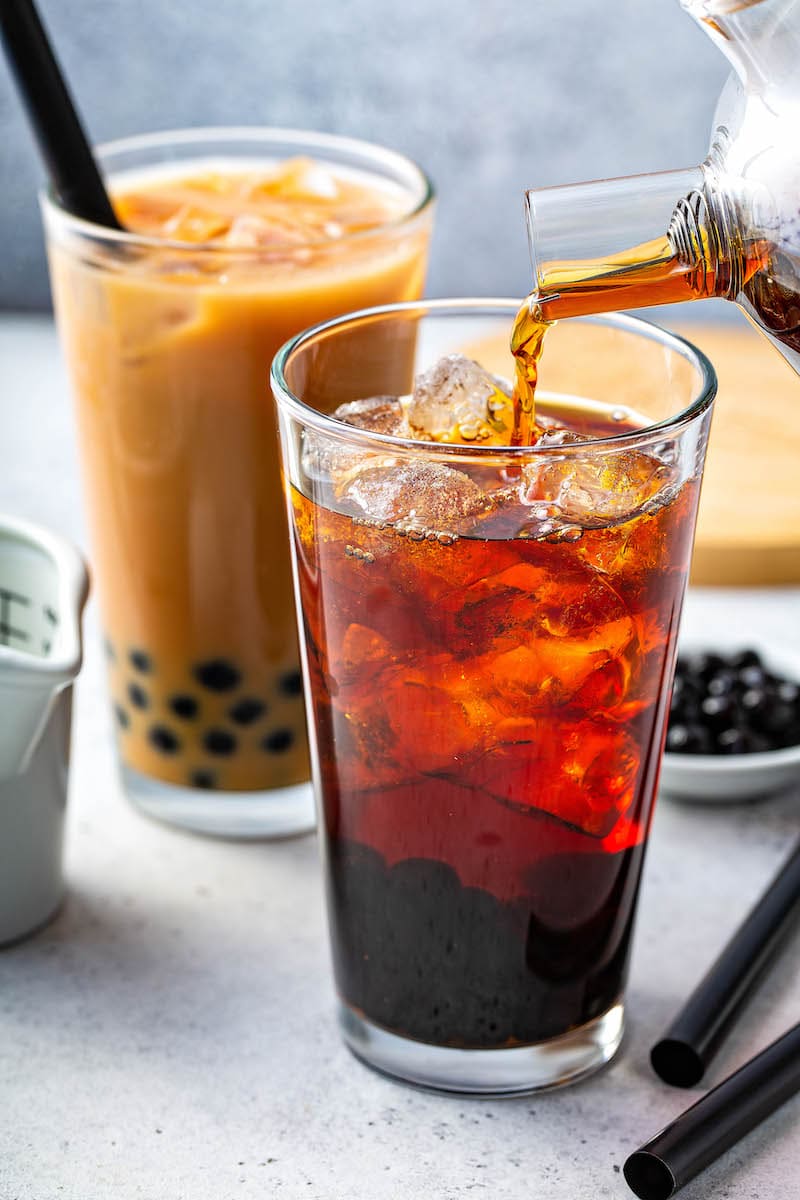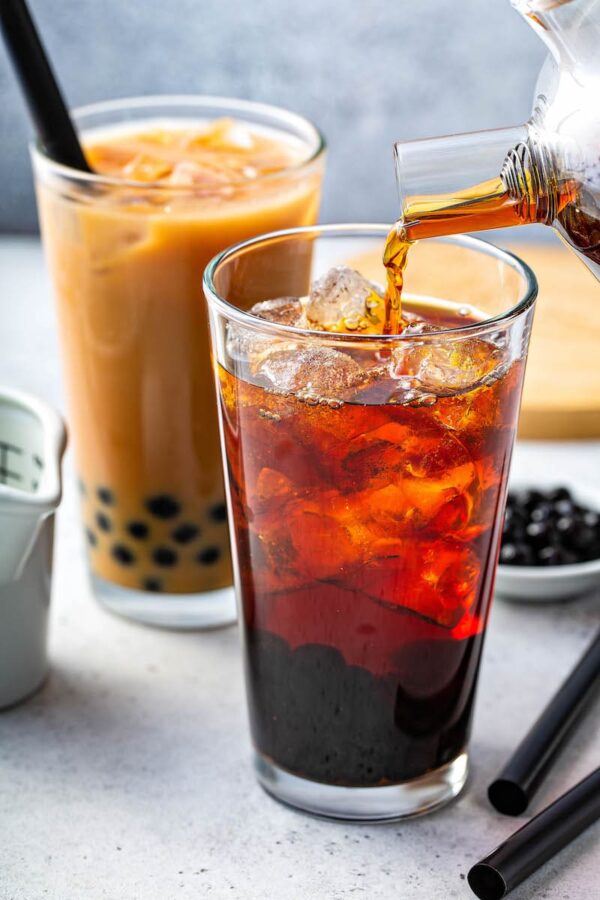 What Kind of Tea Can I Use?
You will want to use a strong flavored black tea such as Earl Gray Tea for the most classic flavor. You will need a tea that can stand up to the cream and still have flavor. You can also use a more uniquely flavored tea to keep your tea fresh and unique. Below are some fun flavored strong teas you can try:
Oolong Tea
Jasmine Tea
Green Tea
Thai Tea
Chai Tea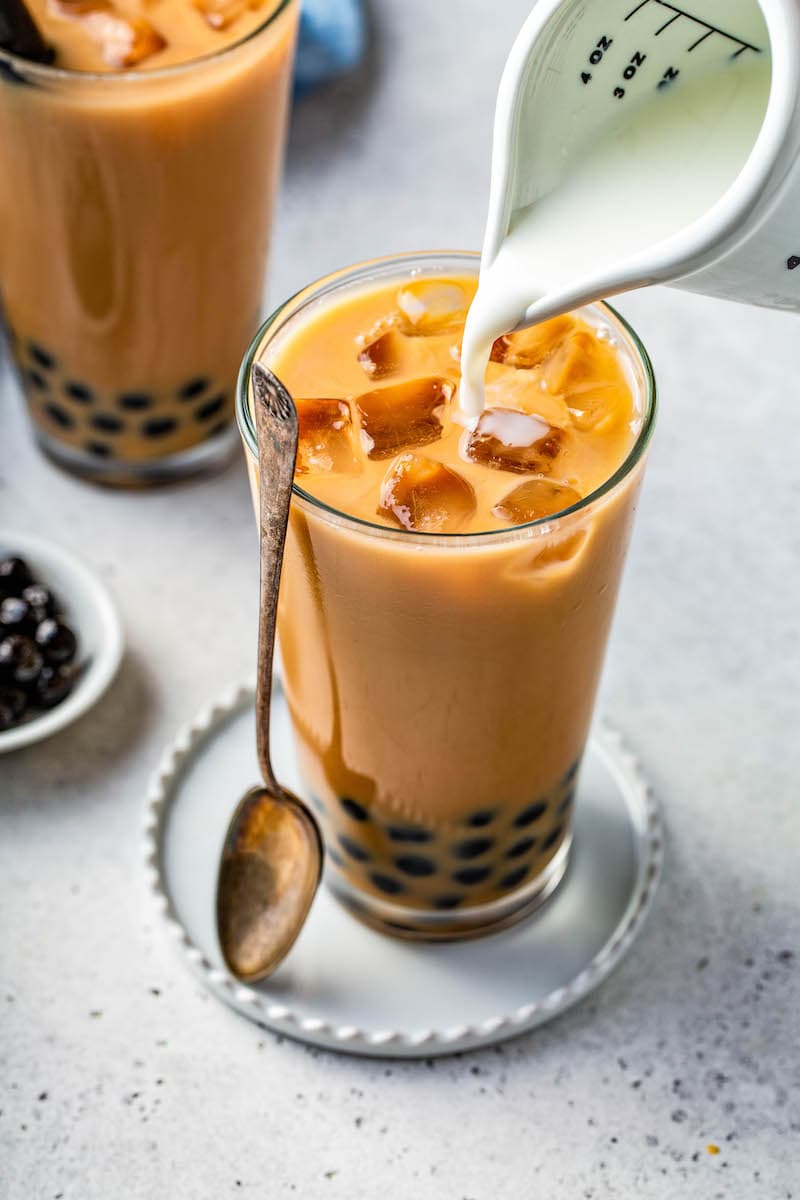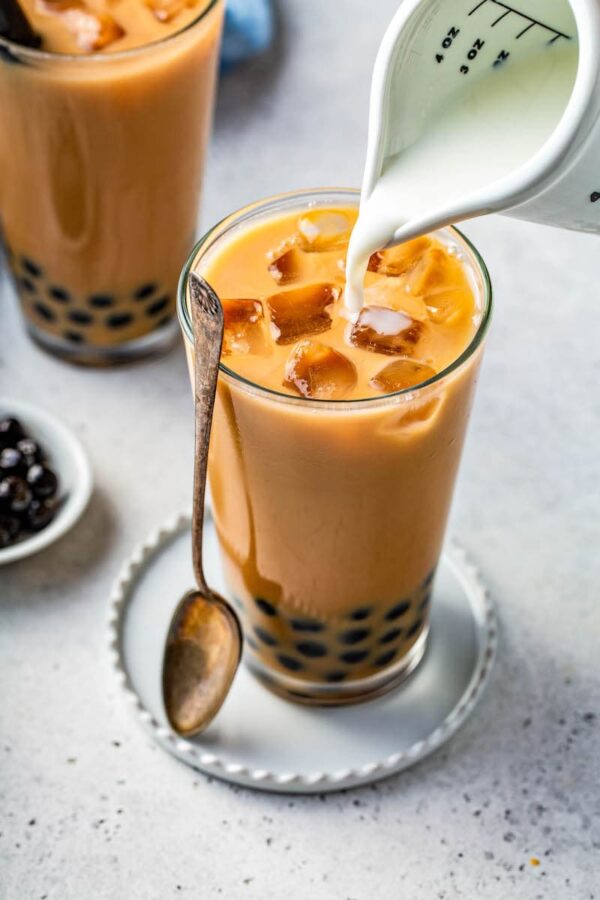 What Kind of Milk is Best?
Often, store bought tea will be made with a non-dairy creamer (think coffee creamer!). I personally like a real cream or milk, but if you are looking for a copycat recipe, like the Boba shop down the street, try non-dairy creamer
In this recipe, I suggested you use whole milk or half and half. These are two common milk products you are likely to have at home already, but you can use any type of milk you have at home and personally enjoy!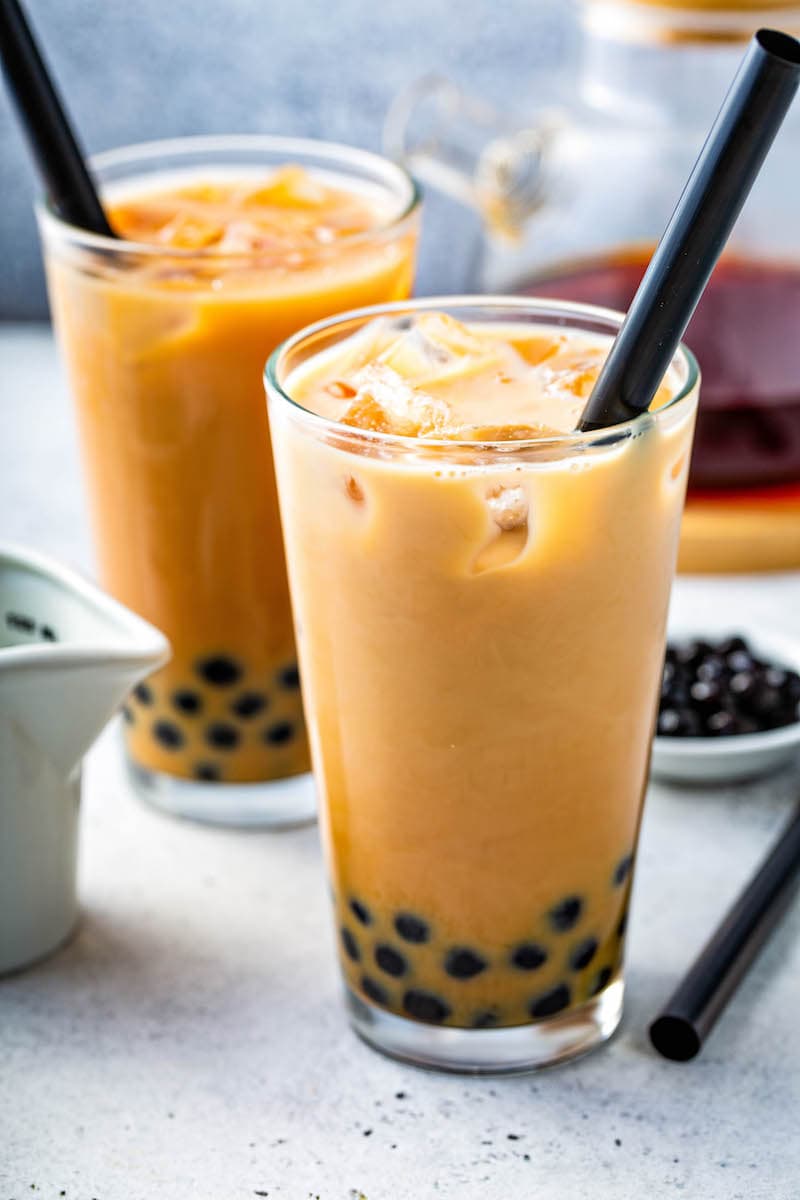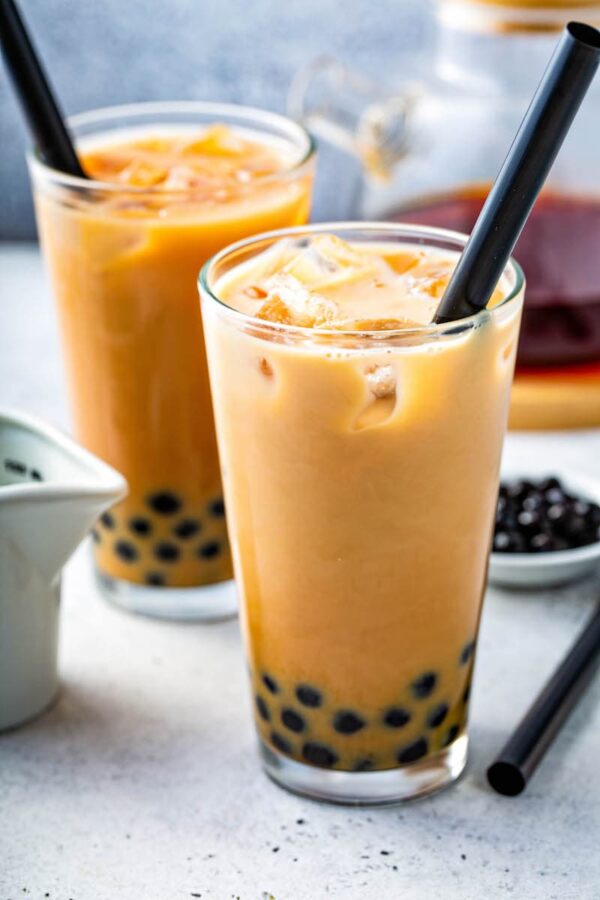 Making boba tea at home takes a few steps and a little planning ahead, but it's easy enough to do. You can make the black tea itself ahead of time and have it in the fridge ready to go at any time.
Then, when you are ready to serve your tea, you just need to make your tapioca pearls (boba does not keep well – boba needs to be made fresh each time!) and add your milk and your dessert in a glass is served!
Head on over to Dixie Crystals for the full recipe I developed for them by clicking the button below:
This post may contain affiliate links. Read my disclosure policy.