Let's catch up! (plus things to do in Nashville)
I have missed you all so much. Did you miss me? Did you realize I was gone?
Probably not. I was only gone for four days…but they were very long, busy, amazing days.
For starters, I guest posted on Friday on Beantown Baker! I made a Churro Cake…or more properly named a Cinnamon Vanilla Scented Cake with Cinnamon Cream Cheese Frosting and a drizzle of Dulce De Leche. But you know…that's just too damn long. So we will call it a Churro Cake. It was heaven. Jorge ate 5 slices. Make it soon.
–all photos below this point are from my iPhone. i was too lazy to pull out the big girl camera.–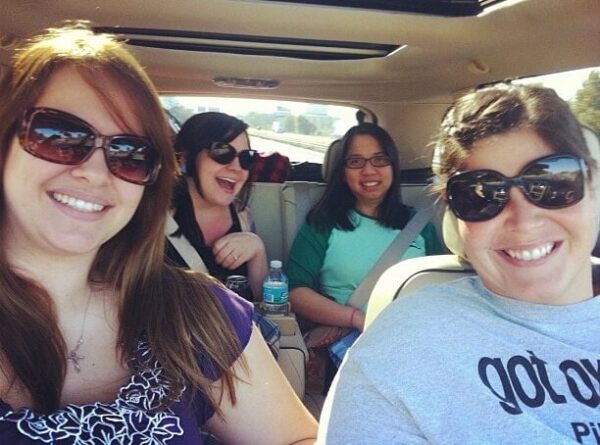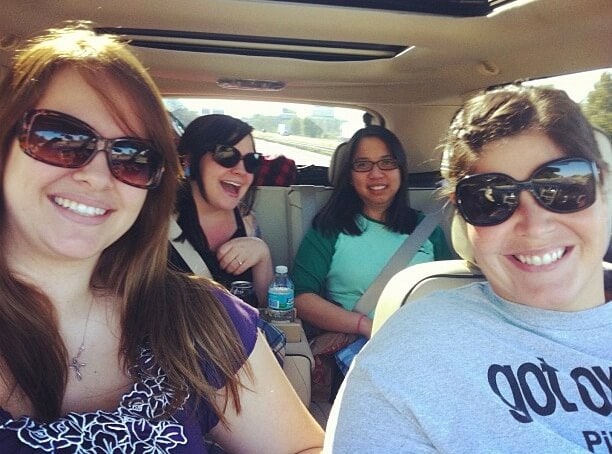 I also spent almost 24 hours in a car with some lovely fellow food bloggers. We drove from Florida to Nashville for Food Blog Forum!
In the back left, we have Jaclyn of Food Plus Words. I have written about my love for her many times before. She pretty much has my heart. She also was the guest poster back in July that shared the amazing Triple Coconut Cheesecake that you all raved about. I am still waiting on her to bring me that slice she promised!
In the back right, we have Julie of The Little Kitchen. Without her I don't think we all would have gone to Food Blog Forum since it was in Nashville and so far away. But she is one of the greatest motivators out there! Plus she brought some of those amazing blondies from her blog….oh my poor thighs!
And our lovely driver is Christina, from Dishing Up Divine. She is a wonderful friend of mine and is brand new to food blogging! We have been great friends for years and she has always supported this little blog I have. I am so happy she now has a blog of her own to share her amazing recipes with ya'll!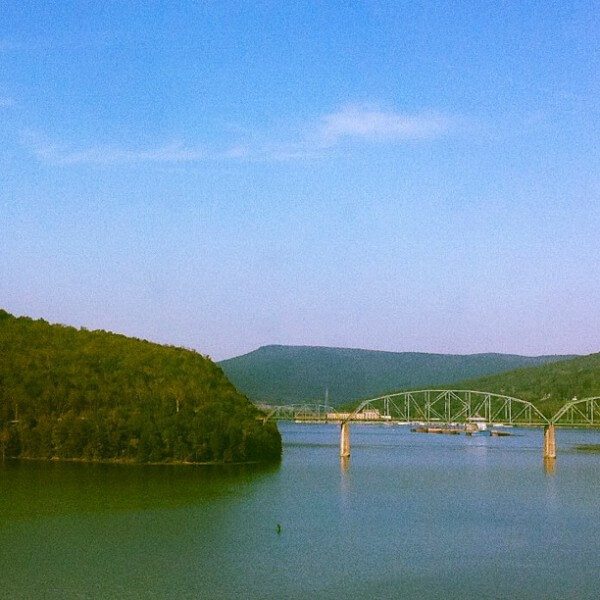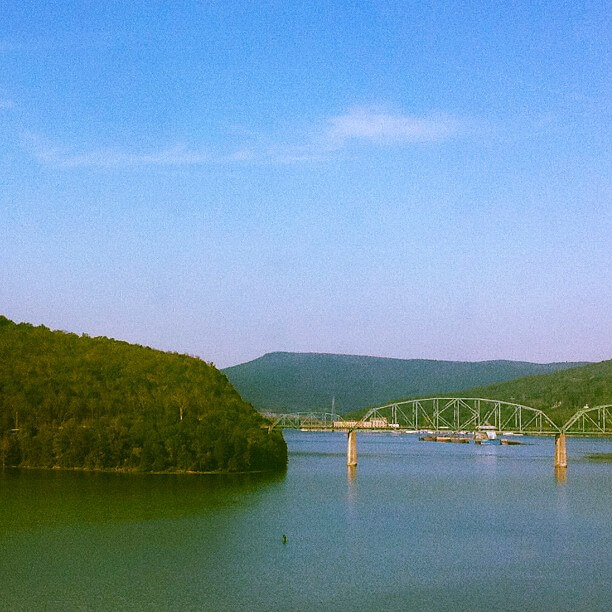 The drive to Nashville was amazing and the views beautiful! I wish I had been smart and pulled out my big girl camera…but it is just so much easier to use Instagram while on the road!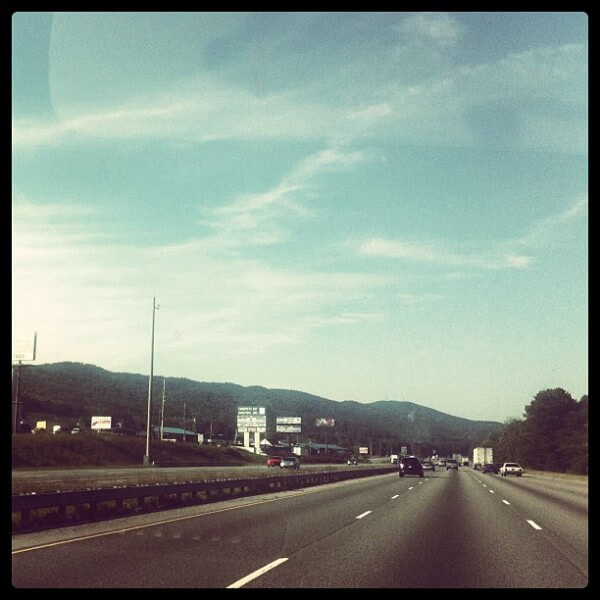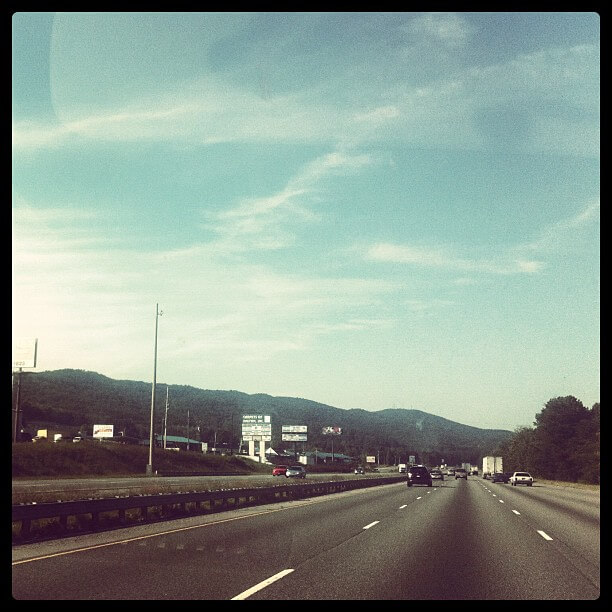 While I know that these are hills, to us Florida girls they were mountains! We were shrieking at every turn at all the beautiful views. And when we came over a hill and saw "Steep Mountain Grade. Next 3 Miles." we almost turned around.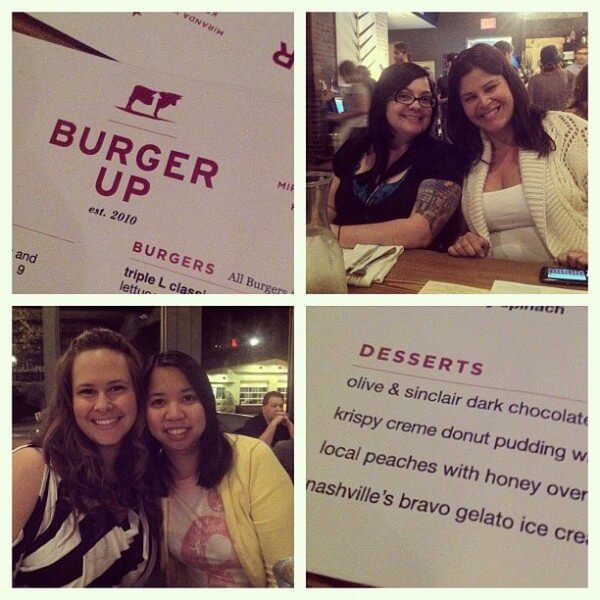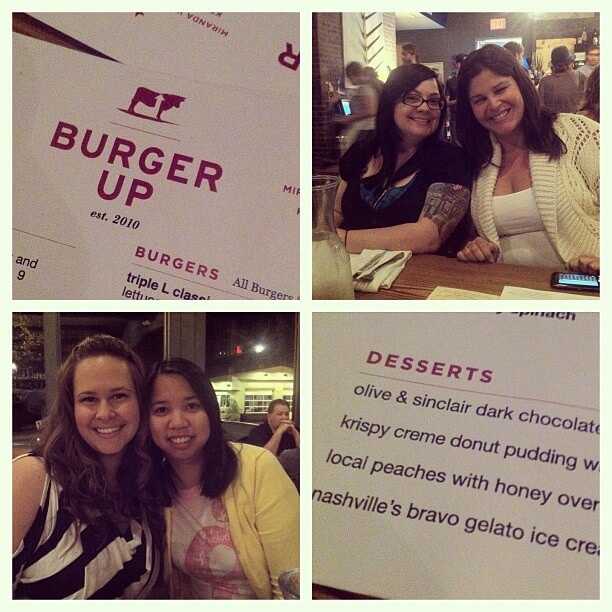 We somehow managed to make it to Nashville and immediately went to Burger Up for dinner with Love & Olive Oil. Lindsay told us they were the best burgers in town, and we couldn't disagree! The fried pickles were amazing and the truffle fries were divine!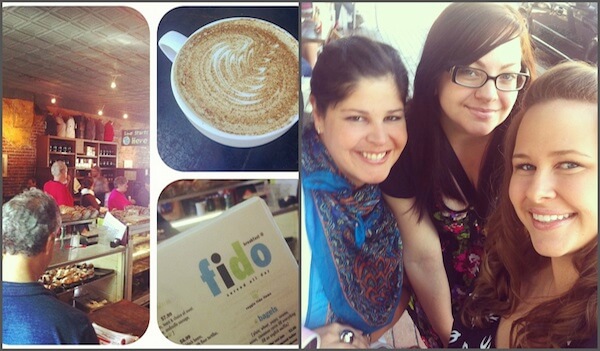 For brunch the next day, we took a little trip down to Fido on the recommendation of a fellow food blogger and Nashville native, Erin of Erin's Food Files. We enjoyed our delicious speciality coffees (with fun coffee art), on the patio, while enjoying the amazing Fall weather. If you ever get a chance to go, order the Huevos Cubano. They were some of the best eggs I have ever had.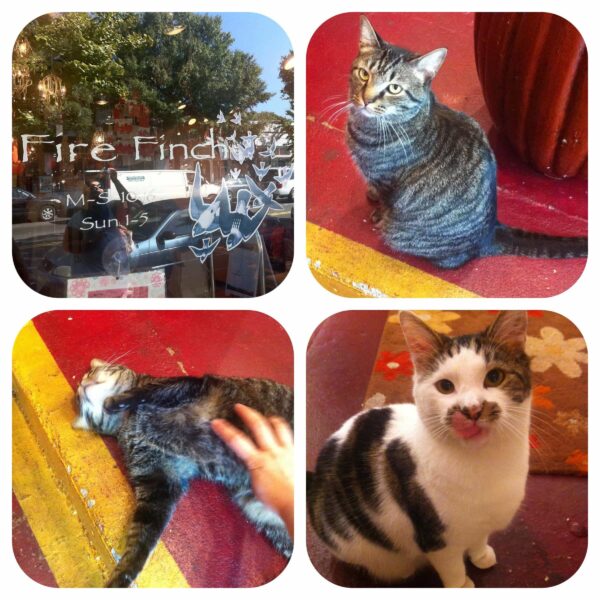 Fido is located in a really neat little section of Nashville called Hillsboro Village. Hillsboro Village is a really fun area with a lot of neat shops and restaurants. After brunch, we decided to do a little shopping to burn off that slice of lemon cake we may or may not have inhaled.
I was surprised to find two amazing shops that were kitty friendly. Our first stop was Fire Finch, an adorable little shop with funky trinkets and clothing. They have two in house rescue cats that greet everyone at the door! I was handing out belly rubs like it was my job!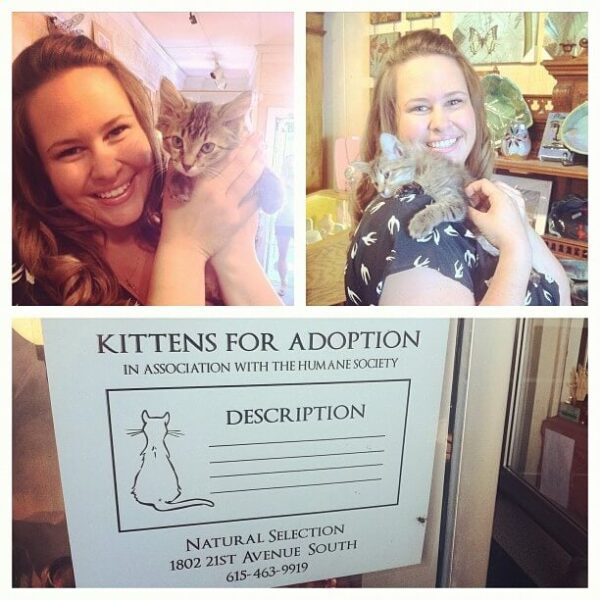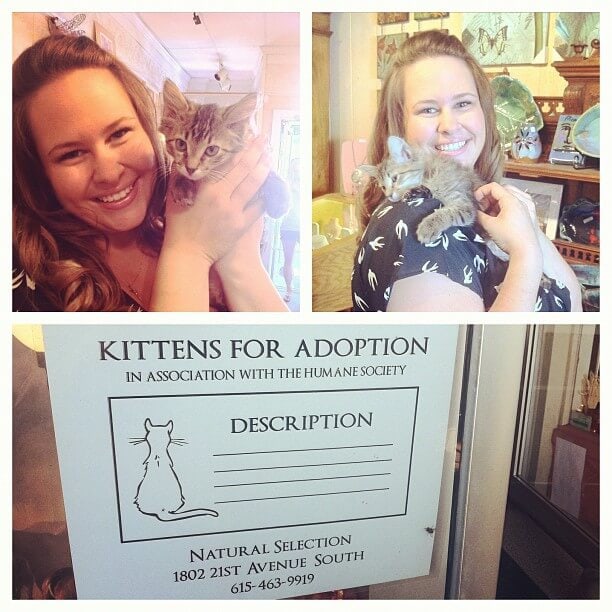 Next up, we walked a few doors down and stopped in a fun art/jewelry shop called Natural Selection. When we walked in the door we were immediately tackled by about 8 adorable kittens. Turns out, they were up for adoption from the Humane Society and Natural Selection helps to find them homes. Instant Love!
I have no idea how I left without adopting another kitten! I'm sure the hotel would have been ok with having a little furry guest. You must stop in next time you are in Nashville and show your support. Great store that helps an amazing cause…what could be better?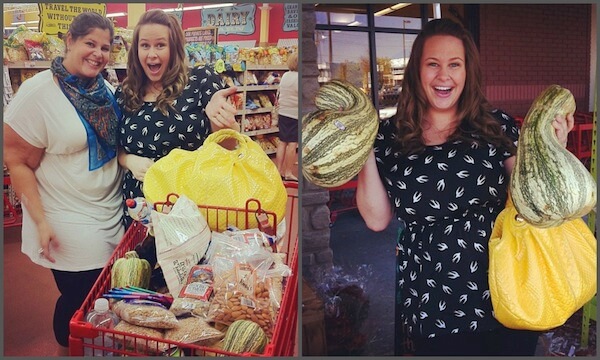 One of my favorite stops of the day was at Trader Joe's! For some reason, Trader Joe's refuses to come to any where near me…so anytime I am within driving distance, I stock up! Check out that cart, it's packed!
I was so surprised when we hopped out of the car and I spotted Cushaws sitting among the pumpkins out front. While every one else stared, I ran squealing to the display scooping up the first two Cushaws I saw. I promise to share a recipe very soon! If you spy one of these stripped babies out and about, make sure and grab one. They make one of the most amazing, cream laden, Fall dessert….you don't want to miss out on this Southern specialty!
P.S. Trader Joe's please come to Jacksonville, Florida (or even Tampa!). Whole Foods makes my wallet cry. And I can't live without your dark chocolate pistachio bark. Xoxoxo, me.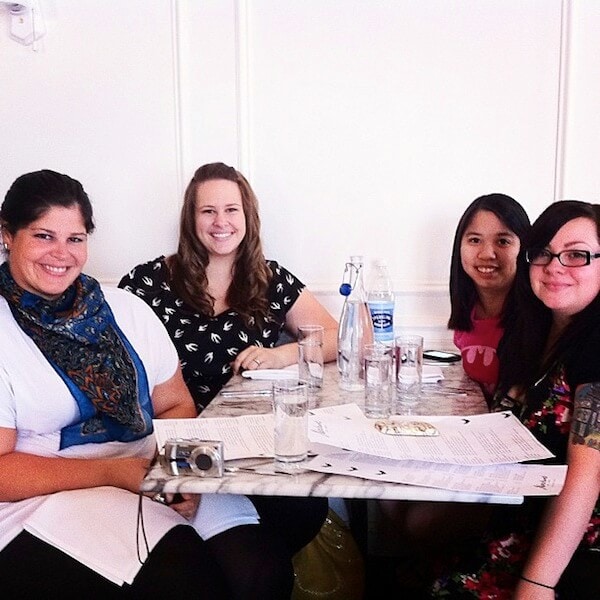 To say we had an absolute blast in Nashville would be an understatement. The conference, Food Blog Forum, was amazing and a wonderful way to catch up with some amazing friends. I hope to take a trip back to Nashville to explore even more…it is such a fun city!
And since I haven't already talked about myself enough, here are a few more fun photos from this weekend.