Michigan Cherry Chicken Salad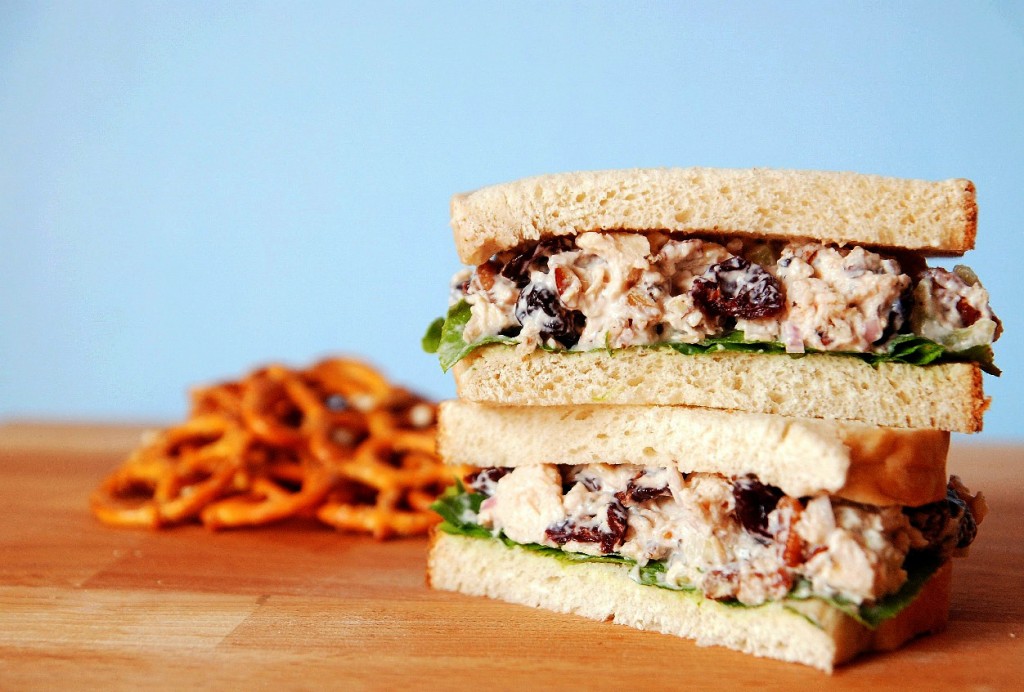 Inspiration. Lately I have been finding it everywhere! One of my best friends in the world, Christina, was here for the last two weeks and we spent the entire time talking, cooking, eating, baking and dreaming of food. She inspires me so much! One day we hope to open a cafe/bakery. And that dream really inspires me to work harder at trying more things and expanding my horizons in the kitchen…in hopes that one day it will pay off and we will have a successful bakery.
And then a few weeks ago, one of my neighbors was moving out and you will never guess what I saw! STACKS of old issues of Gourmet, by the trash! WHAT!!? I totally stole someone's "trash" and took it back to my house! There were so many that I actually had to make 3 trips! And I sat on my floor, amongst my stacks of Gourmet, just pouring over the pictures and pages and soaking up ideas and inspiration. And this recipe was one of the ones I found. And when Christina was here, I knew we had to try the recipe together with our leftover chicken from the night before.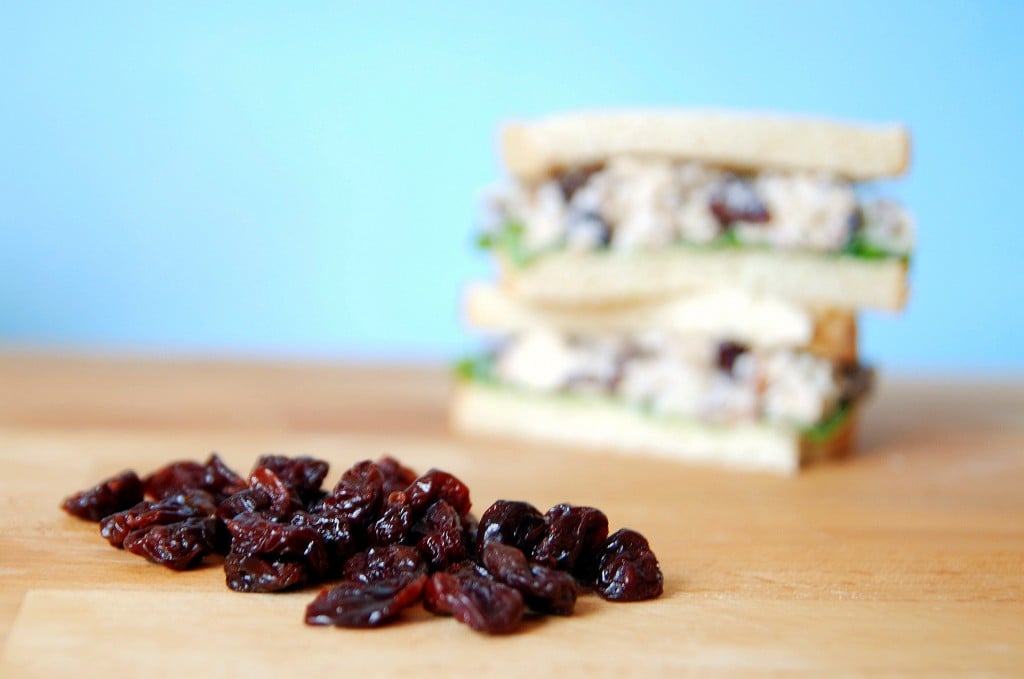 And I am so glad we did! This chicken salad was heavenly! It could be easily adapted into what you have on hand…but I have to suggest you get your hands on some Dried Michigan Cherries! They are seriously AMAZING! A friend of mine, Michele, who is from Michigan went home recently and brought some back…and they honestly do not taste like a regular dried cherry. They are just…perfect and a great star for this chicken salad!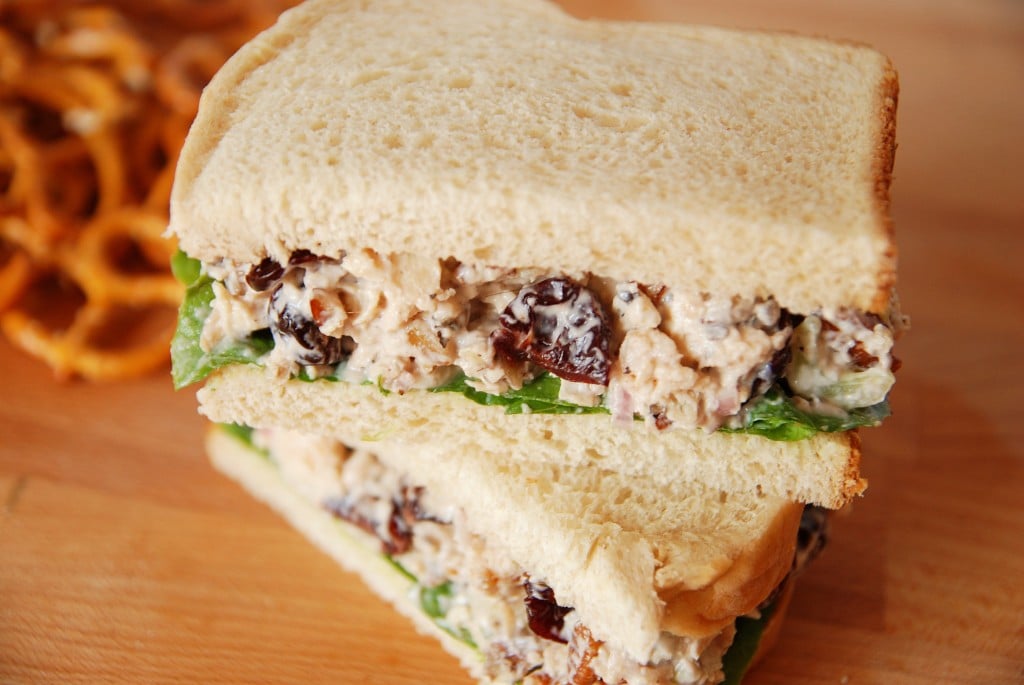 Michigan Cherry Chicken Salad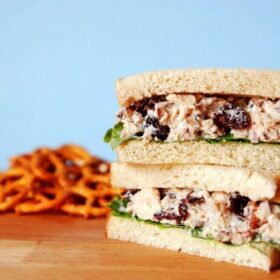 Ingredients:
4 cups of cubed cooked chicken
1/2 cup pecans, coarsely chopped
1 rib celery, finely diced
2 medium shallots, minced
3/4 cup dried Michigan Cherries
1/3 cup light mayonnaise (I used the olive oil one)
1/3 cup fat free greek yogurt
3 tbsp. white wine vinegar
1/2 tsp. salt
1/2 tsp. pepper
Directions:
Combine all ingredients and adjust any seasonings as needed. You can eat it immediately, but I like to let the flavors develop a little while before eating. So I suggest letting it sit in the fridge for about 30 minutes or so before eating!
A Novice Chef Blog Original