Remember when I told you I was writing a cookbook all about Mini Donuts? Well it's here! Ok, so not totally here. More like it's off at the printers being made into a book…but I have the cover and the book in PDF form on my computer. So in my mind, it's here. 😉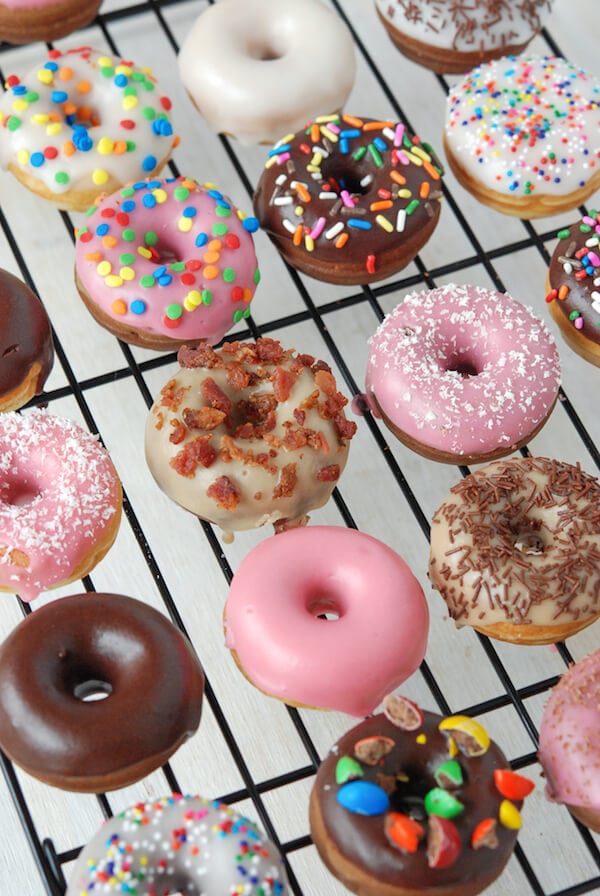 I sent my family the cover yesterday and my Dad called me and said "Wow, so it's like a real book? Is it going to be sold in actual stores??". Then he proceeded to send the cover to everyone in his office bragging that his daughter wrote a book. So for me and my family, it's really real now. I am a published author! And it feels pretty awesome. 🙂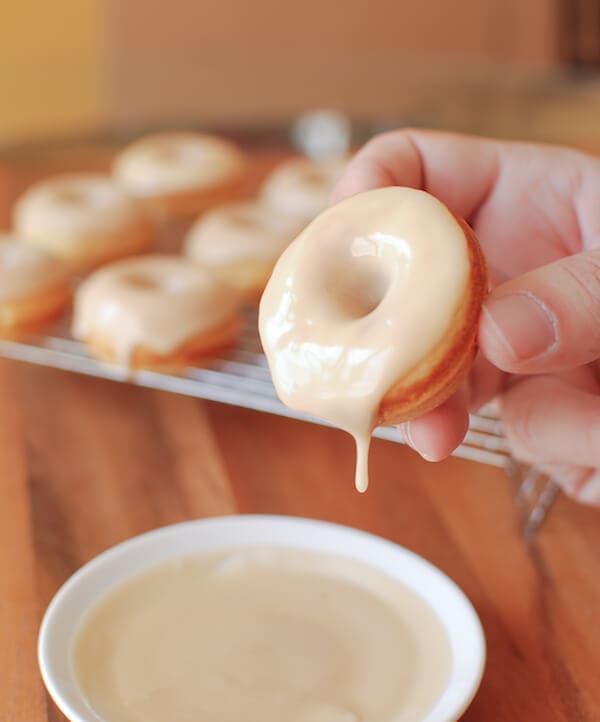 The book is officially titled Mini Donuts: 100 Bite-Sized Donut Recipes to Sweeten Your "Hole" Day. It is already on presale on Amazon and Barnes and Noble and will be available November 18th, 2012.
It's about the price of a bottle of wine (or in my Mama's case, 2 liters of her cheap-o wine), but the sugar high will last you much longer than your wine headache.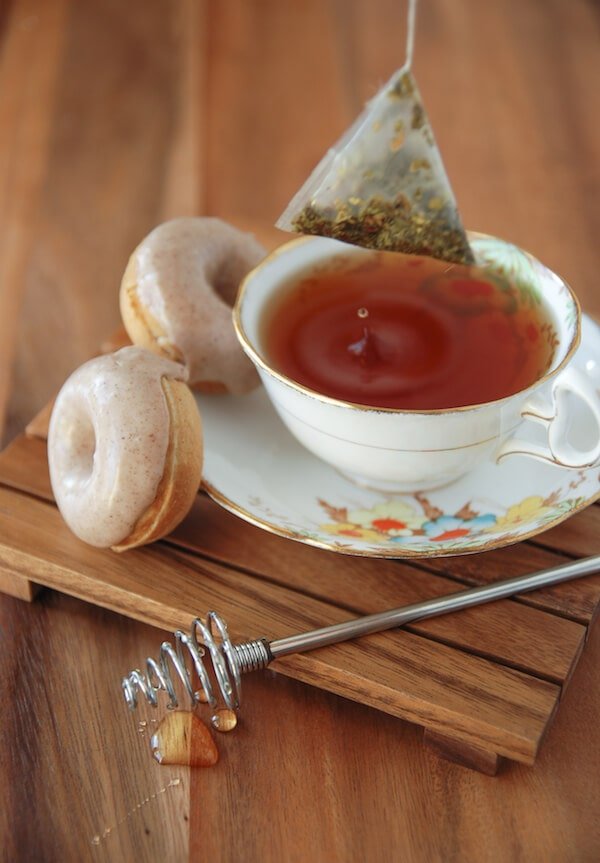 About 90% of the recipes in the book are baked. I used my handy dandy donut maker, but you could also use a donut pan — and each recipe has instructions for both. I like the texture better out of a electric donut maker, but that's just me. Either will work.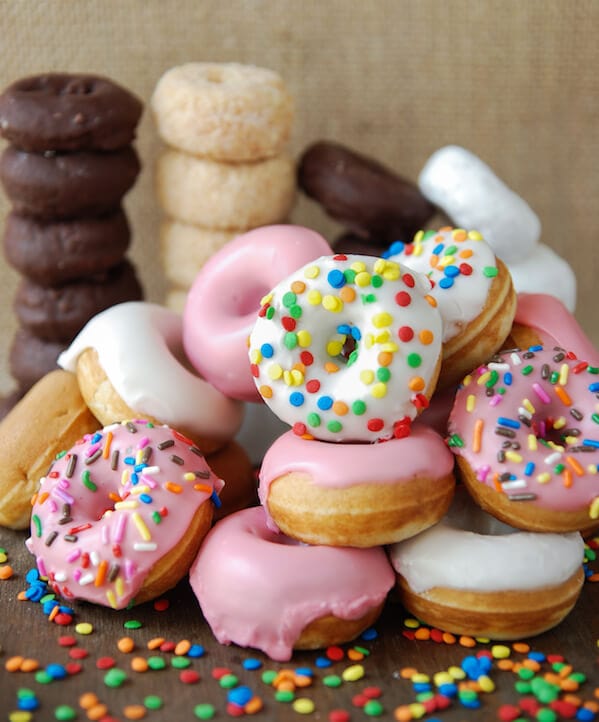 The remaining 10% of donuts are fried. Deep fried. And of course then covered in sugary icing. 🙂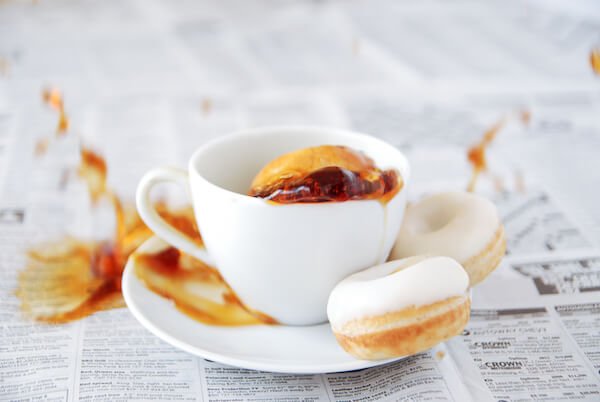 I know I wasn't here as much as I should have been, but just think…every day that a post didn't go up, you could have found me throwing donuts into coffee, making midnight runs to Wal-Mart to buy 2 pounds of sprinkles, or cleaning dishes for what felt like the 2203423 billionth time.
It was all worth it and I am so proud to have finished! Thank you for sticking with me throughout the writing of my very first cookbook. 😉
This post may contain affiliate links. Read my disclosure policy.