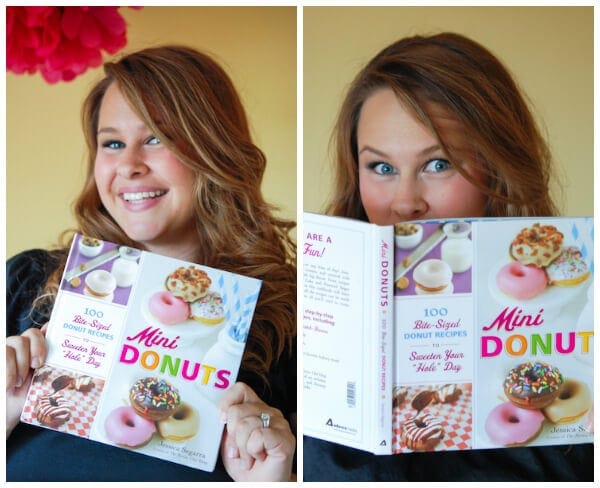 It's here! It is really, really here! I have been working on this book and talking about this book for months. It has consumed my life for the last 6 months and my entire kitchen is still covered in sprinkles and powdered sugar. I swear if you breathe too much in there you get a sugar high.
As of last week, the book started shipping early from Amazon! Which means anyone who has pre-ordered the book or went on to buy it this week is now holding a copy in their hands. It still won't be in stores for about 3 more weeks (the official release date is November 18th, 2012), but you can have it in hand by tomorrow from Amazon!
I am so excited I can't barely contain myself! If you do get buy a copy, I have a giant favor to ask. Please take a moment and review it on Amazon. I wanna hear if you loved it, hated it, or are mad at me because you ate 37 mini donuts. I just want to hear what you think!
I sent out a tweet and a few emails and asked anyone who already has a copy of the book to send me a photo of them with it. I expected to get a few back from family, but I was shocked at how many people sent in photos! It's so fun to see other people holding the book…it makes it so real! And if these photos prove anything, it's that everyone loves Mini Donuts!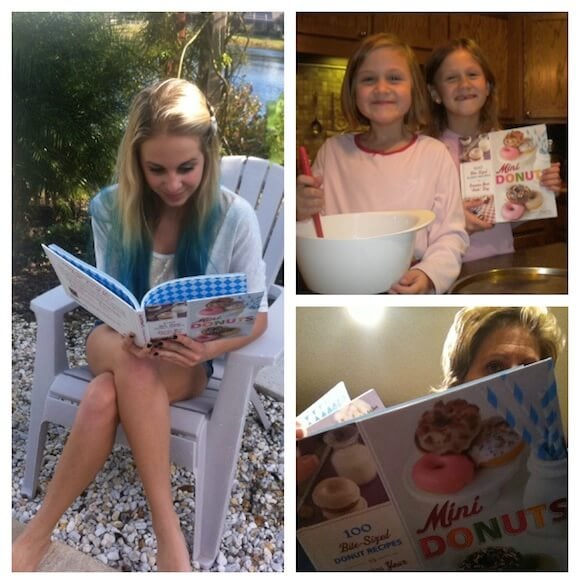 It's great for pajama baking parties, late night reading, and pretty blue haired girls.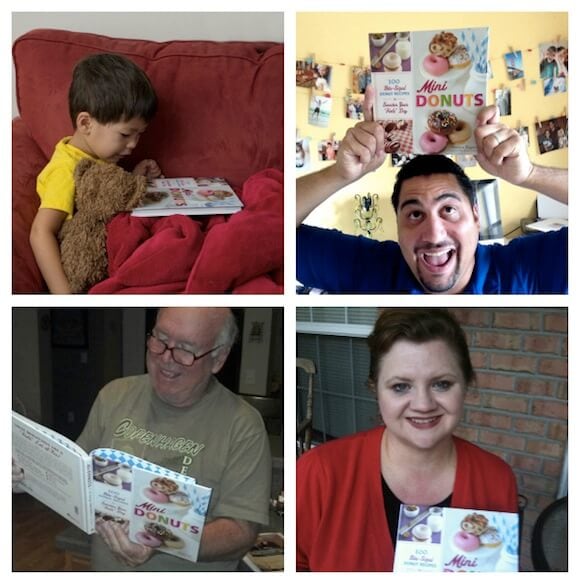 It's perfect for bedtime stories, crazy husbands and awesome reviewers! (Seriously, check out this review from Kim! She made so many donuts and even shared a recipe from the book!)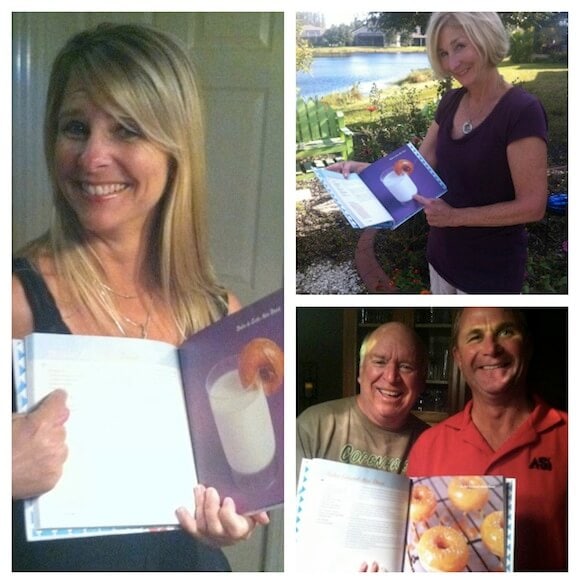 It's also enjoyed by hot blondes, garden readers and men who like sweets!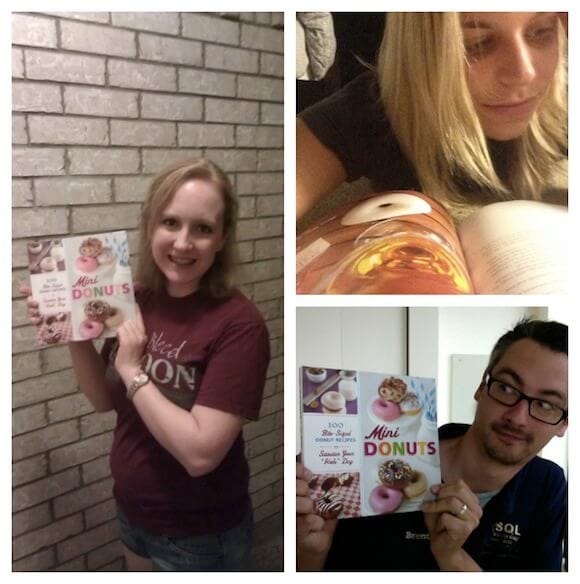 And it's even perfect for best friends from middle school, after workout reading and SQL Geeks!
A ginormous thank you for all your wonderful photos to Haley, The Bukowskis, Gay (Aunt Gay!), Suzanne of KoKo Cooks, Jorge, Mike, Kim from A Well-Seasoned Life, Ellen and Joey (Mom & Dad!), Linda and Mike, Jessica, Abby and Brent Ozar!
COOKBOOK GIVEAWAY!
Giveaway is now CLOSED!
Congratulations to Emma (comment #57), Julie (comment #75) and Shannon (comment #152)! Hope you enjoy your signed copies! 😉
This post may contain affiliate links. Read my disclosure policy.