Minted Watermelon and Lemon Ice Pops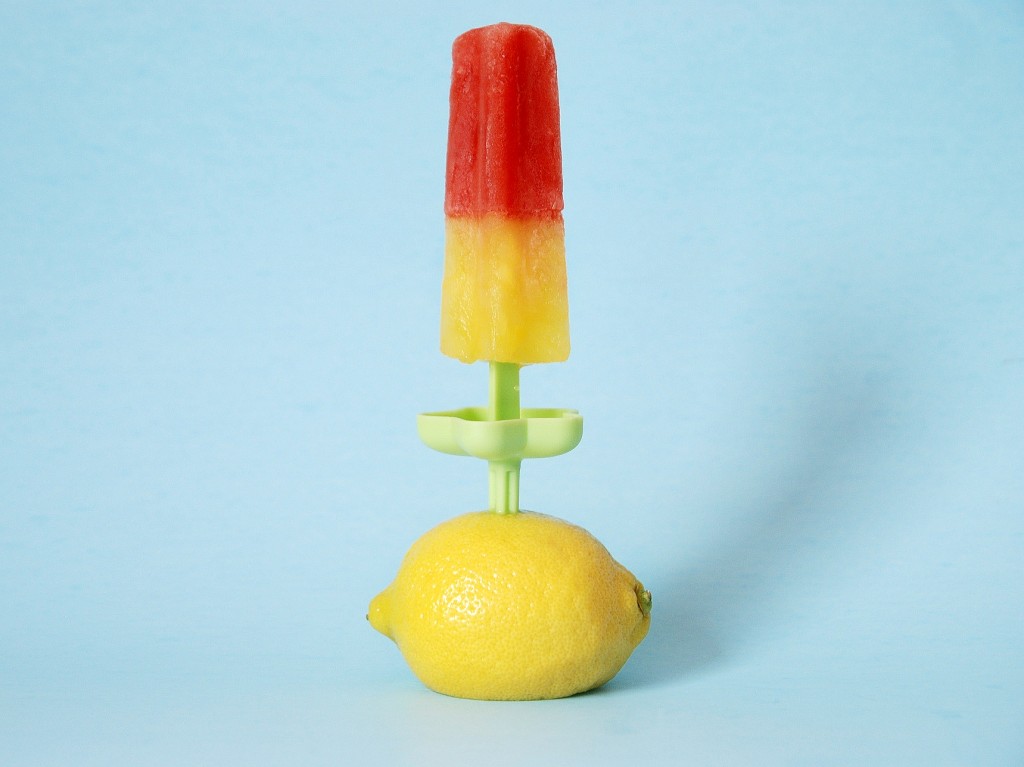 So what is the worst part of dieting besides the limited number of carbs? Oh ya! The limited amount of sweets! I have a major sweet tooth and it makes it very hard to eat right sometimes. But recently I was flipping through the June issue of Cooking Light, and I saw these! I read the recipe, and already had Mint from Mojiots I made…a seedless watermelon just to eat…and lemons because…who knows. But either way, I had everything and just had to make them immediately! I am so glad I did! These are amazingly delicious! They are full of flavor, and guess what only 82 CALORIES! I shared them with my friend Laura Ashley, who loved them as well but thought the lemon part needed a little more Orange flavor. I, on the other hand, thought it was just tart enough!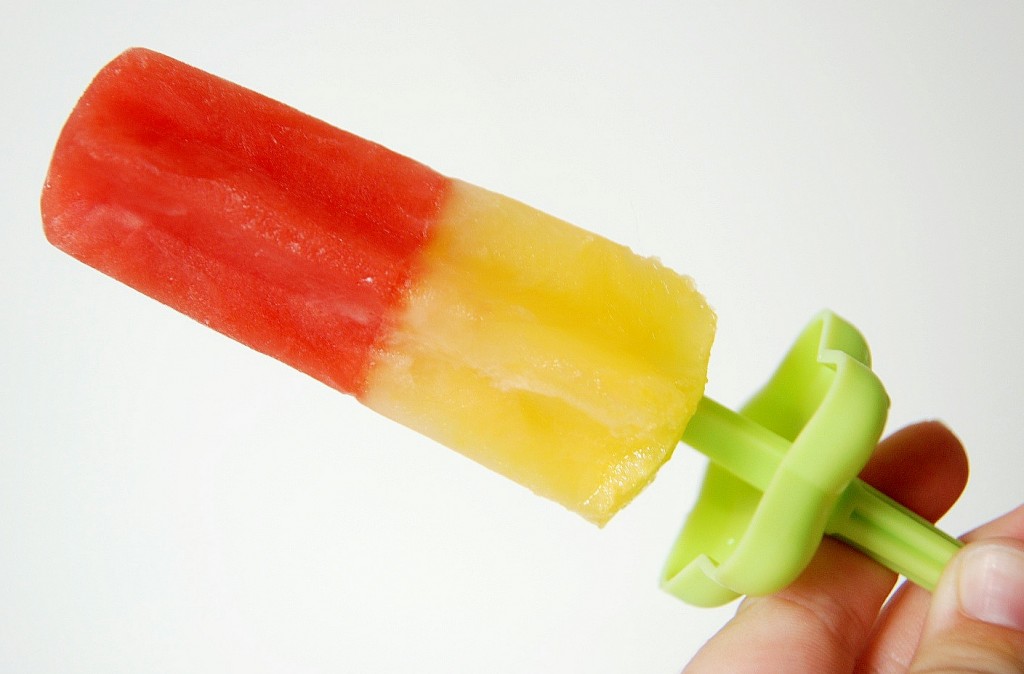 Now not sure what you are waiting for, I have told you what you need to know! In case you forgot here are the two main points: Delicious & 82 Calories a piece!
Minted Watermelon and Lemon Ice Pops
Ingredients:
Watermelon layer:
1/4 cup sugar
1/4 cup water
1/4 cup coarsely chopped fresh mint
2 cups packed (1/2-inch) cubed seeded watermelon
1 tablespoon fresh lime juice
Lemon layer:
6 tablespoons sugar
1/2 cup water
2/3 cup fresh lemon juice
1/3 cup fresh orange juice
1/4 teaspoon orange extract
Directions:
1. To prepare watermelon layer, combine 1/4 cup sugar and 1/4 cup water in a small saucepan over medium-high heat. Bring to a boil; cook 30 seconds, stirring until sugar dissolves. Stir in mint; cover and let stand 30 minutes. Strain through a sieve into a bowl.
2. Place watermelon in a blender; process until smooth. Strain puree through a sieve into bowl with mint syrup; press with back of a spoon to extract juice. Discard solids. Stir in lime juice; cover and chill 1 hour.
3. Pour about 2 1/2 tablespoons watermelon mixture into each of 8 ice pop molds. Freeze 1 1/2 hours or until almost set. Arrange 1 wooden stick into mixture, being careful not to push through to bottom of mold. Return to freezer. Freeze 1 hour or until frozen.
4. To prepare lemon layer, combine 6 tablespoons sugar and 1/2 cup water in a small saucepan over medium-high heat. Bring to a boil; cook 30 seconds, stirring until sugar dissolves. Pour into a bowl; stir in lemon juice, orange juice, and extract. Cool 15 minutes; cover and chill at least 1 hour.
5. Remove molds from freezer. Pour about 3 tablespoons lemon mixture over frozen watermelon mixture in each mold. Freeze 2 hours or until completely frozen.