Minted Watermelon Cocktail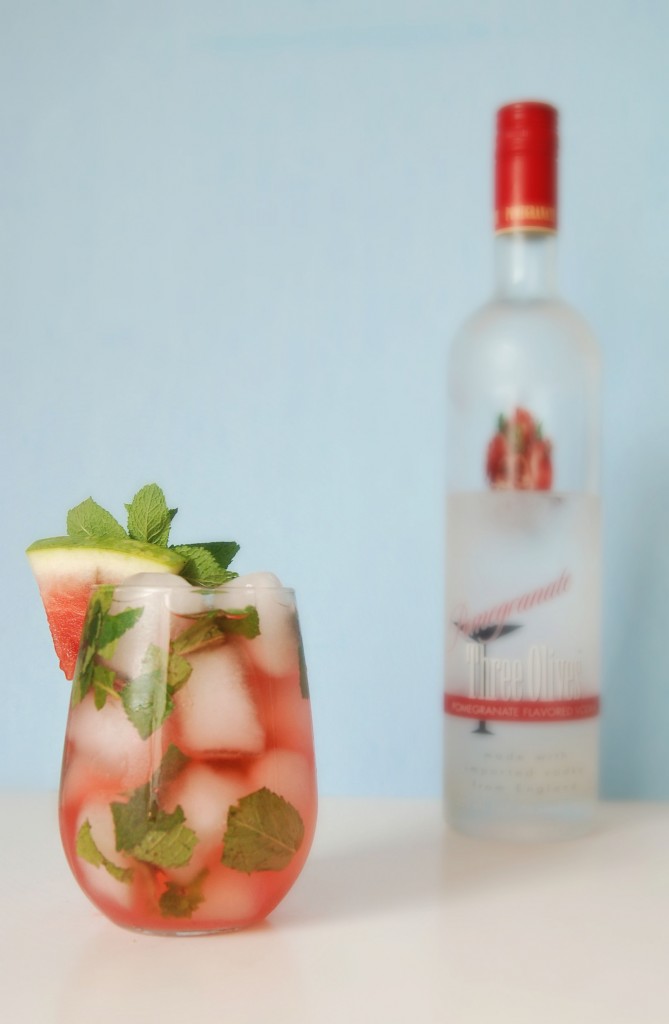 So it might be Monday and time to get back to work….but I figured you could all appreciate this cocktail anyways. I mean, it's not like you guys don't drink after a long day at work anyways…especially a Monday! It has been so flippin' hot lately…and recently, when we were on the cruise, my favorite way to cool down was with a super cold vodka something or another. And I figured with the 100 degree (and more) weather lately, that maybe I could bring the vacation feel home. So I whipped up one of these babies for myself and I tired to imagine being back on the deck, under the sun, with the wind whipping by….but all I could feel was the sweat dripping down. And instead of a beautiful ocean, I saw my dead garden. But one thing from the cruise came through for me, this Minted Watermelon Cocktail!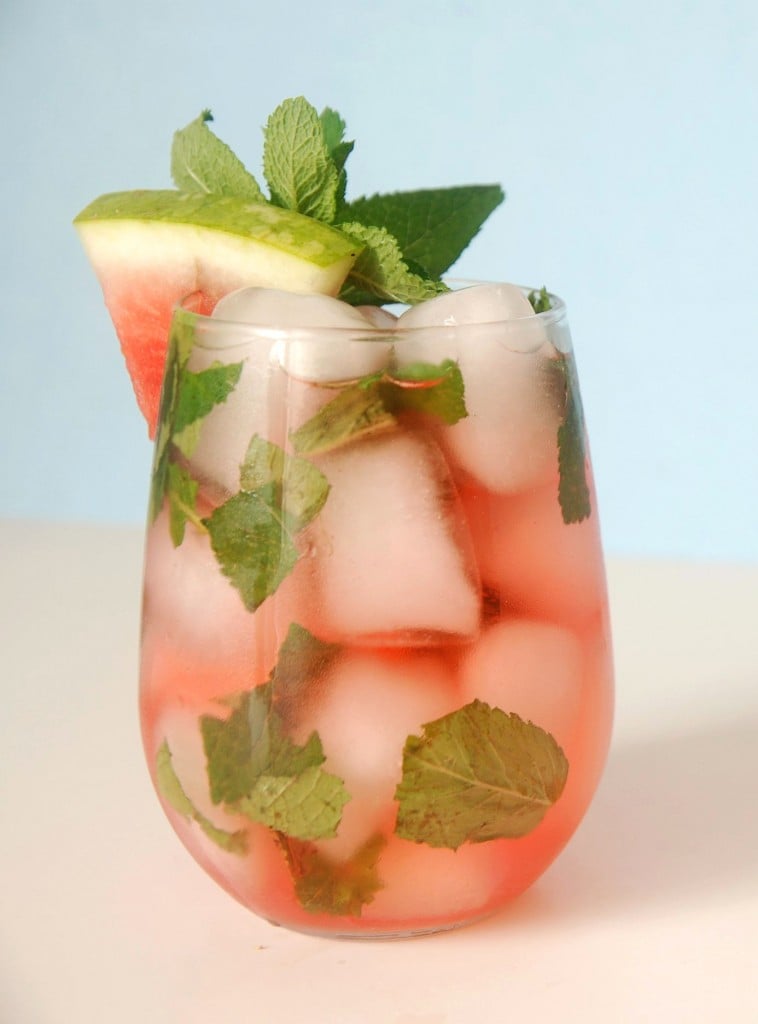 Minted Watermelon Cocktail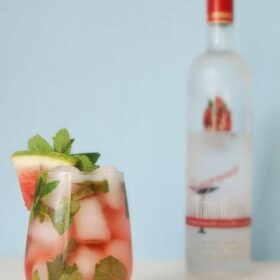 Ingredients:
2 cups fresh watermelon juice
1/4 cup fresh lemon juice
1/4 cup simple syrup
1/4 cup mint leaves, roughly chopped
3 oz Three Olives Watermelon Vodka
Ice
Directions:
Combine all ingredients in a shaker, shake and serve over ice! Garnish with a watermelon wedge and a mint sprig.