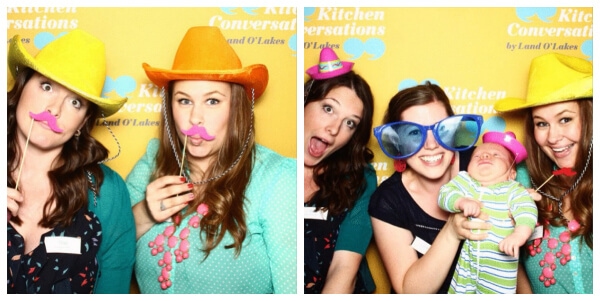 I somehow made it back home from Austin without any help from a wheel barrow or a crane. Which is really saying something, because I feel like all I did there was eat and take pictures in photo booths.
Thursday through Sunday of last week, I was lucky enough to get to head to my native state of Texas for the food conference Blogher Food 2013. I arrived Thursday with two of my favorite people that I have ever met through the internet (I know – super creepy) Lauren and Tina.
We ate a WHOLE lot of food, but I have narrowed it down to my top 5 places we ate. It was hard, so hard, but these were the places I would go back to if I could. I only wish we had even more time to explore some of the other great restaurants we heard so much about!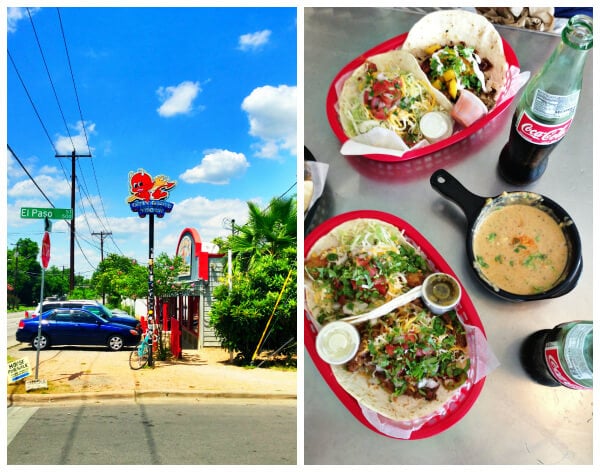 The first place we went to eat in Austin was Torchy's Tacos. It should come as no surprise that the first thing I wanted to eat was tex-mex! I had the Fried Avocado Taco and the Trailer Park Taco. Both were divine and one of my favorite savory dishes I had in Austin. Of course we also had to get queso…and Mexican Cokes.
Fried Avocado Taco: Hand-battered fresh avocados fried and served with vegetarian refried beans, topped with pico, lettuce & cheese. Served with POBLANO SAUCE on a corn tortilla.
Trailer Park Taco: Fried chicken, green chilies, lettuce, pico de gallo and cheese on a flour tortilla with POBLANO SAUCE. "Get it Trashy" – take off the lettuce and add queso.
Much later that night after some conference parties, we swung by the Chi'Lantro food truck for a late night snack. I had seen it on Food Network and could not wait to try it. Tina and I ordered the Kimchi Fries with Bulgogi Beef to split and Lauren had the tacos. I am not lying when I say these are the best fries I have ever eaten…ever. They aren't really fries, but a full out meal. The flavor was amazing and so full of depth…if I lived in Austin, I know where I would be eating all.the.time.
Kimchi Fries: Caramelized Kimchi, a mound of sizzling Korean BBQ (Bulgogi), chopped grilled onions, cheddar and Monterey Jack cheese, cilantro, magic sauce, sriracha and sesame seeds. All set on top of a pile of crispy French fries.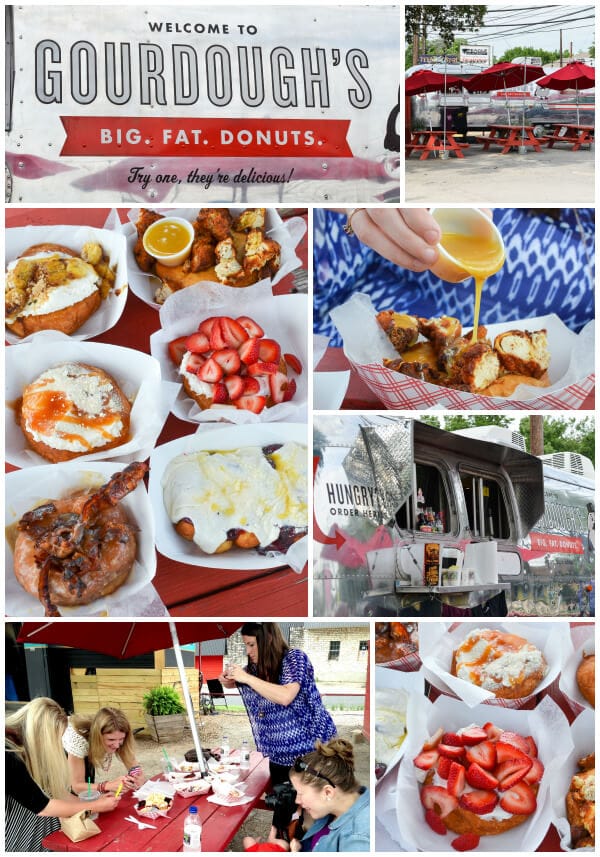 On Friday morning, there was only one place I wanted to go for breakfast. Gourdoughs. I don't know how they call these sugar bombs donuts, but I can tell you one thing…they were truly the best donuts I have ever had! Each one was better than the next and the size was just shocking!
We (Lauren, Tina, Jenny and Amanda) ordered two donuts each and couldn't finish any of them!! They open at 10am on Friday and don't close until 3am…because everyone needs that 2am donut!
My favorite donuts of the ones we ordered were:
MOTHER CLUCKER– Fried Chicken Strip with Honey Butter
CHERRY BOMBS – Glazed Cherry Topped Holes, Cinnamon, Sugar & Cake Mix Topping
FUNKY MONKEY– Grilled Bananas & Cream Cheese Icing with Brown Sugar
FLYING PIG– Bacon with Maple Syrup Icing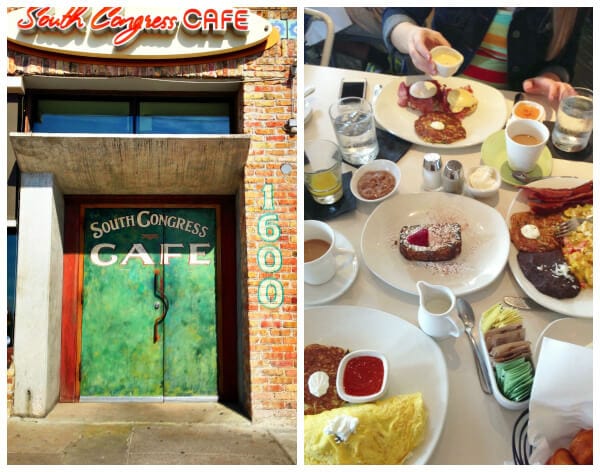 My favorite savory breakfast (because come on, there is no way you can beat those donuts above!), was at South Congress Cafe. We each ordered on our own entrees and split their famous Carrot Cake French Toast. This was the first time that we really cleaned our plates (well, almost)! Our server was absolutely adorable and did a great job of walking us through their menu. Not that the menu is confusing, we just had a really hard time making up our minds! His suggestions were perfect and we all loved our breakfasts.Goat Cheese & Bacon Omelette: caramelized onion, artichoke hearts, crisp bacon and soft goat cheese omelette. served with a smoked gouda potato pancake and a choice of salsa. Migas: eggs, corn tortillas, tomatoes, onions, jalapeños, three cheese blend, refried black beans, smoked gouda poatato pancake, choice of salsa, and house made tortillas. 
Carrot Cake French Toast: carrot cake, cinnamon vanilla egg batter, cream cheese – pecan syrup and season fresh fruit. 
Eggs Benedict South Congress Style: english muffin, beef tenderloin medallions cooked to medium, migas and your choice of regular or chipotle hollandaise sauce.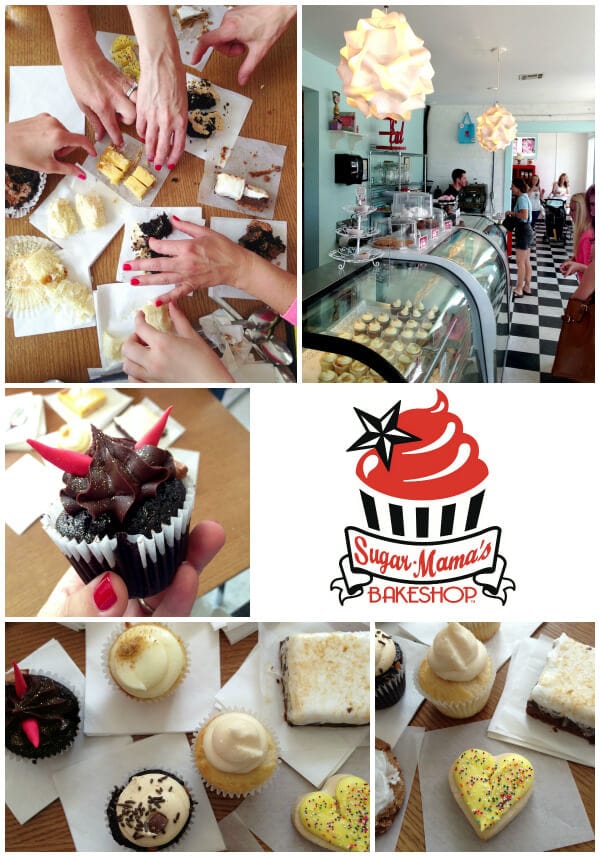 We stopped at multiple bakeries throughout our trip (what can I say — we are food bloggers!) and my favorite was Sugar Mama's Bakeshop. They did win Cupcake Wars, so I guess I shouldn't have been surprised. It was Amanda's idea to try Sugar Mama's Bakeshop and I am so glad I tagged along!
We were a big group — there were 6 of us: Lauren, Jenny, Amanda, Shaina, Shelly and Kristan — so we just each grabbed one or two things and shared them all. My favorite was the Alpocalypse cupcake and the S'mores Bar. They Alpocalypse cupcake was actually what won them Cupcake Wars!
Alpocalypse Cupcake: Rich Valrhona cake filled with a spicy chipotle truffle filling, topped with rich chocolate buttercream.
S'mores Bar: Graham cracker crust, a thick layer of cream dark chocolate and a delicious pillow of house-made toasted marshmallow.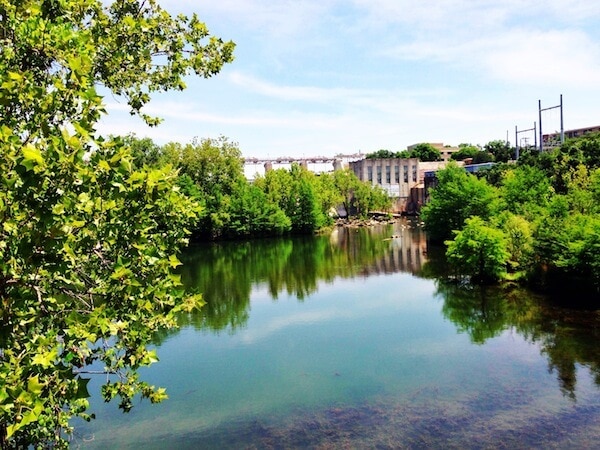 All in all, it was an amazing trip to Austin. I was sponsored by
Pretzel Crisps
(along with
Tina
and
Lauren
) to go to Blogher Food and I am so thankful to them for making it happen!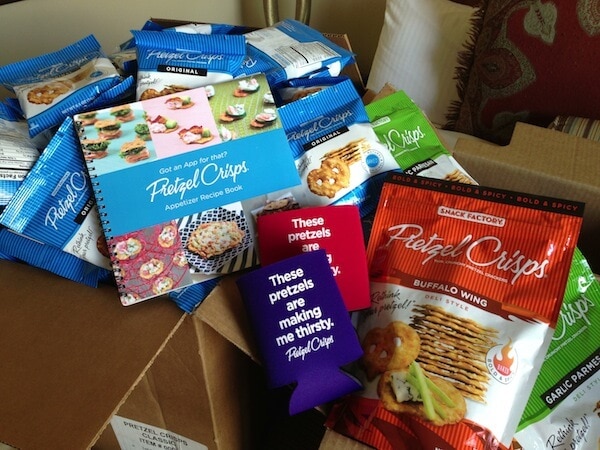 When we arrived to our hotel (we stayed at the gorgeous Omni in downtown Austin — more on that next week!) we were greeted with tons of awesome swag. How cute are those little Koozies? Lauren is from Canada and thought they were pronounced "co-zies". It's how I pronounced Koozie for the rest of the weekend. ;-)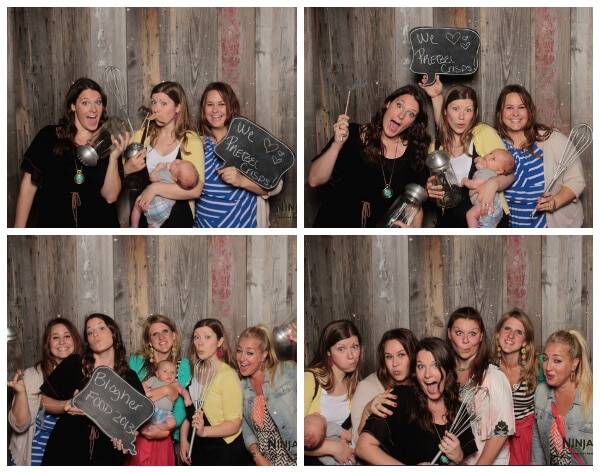 Throughout the conference and the closing party, we handed out somewhere around 50 bags of swag to our fellow bloggers! And now we get to give out a swag bag to three of you!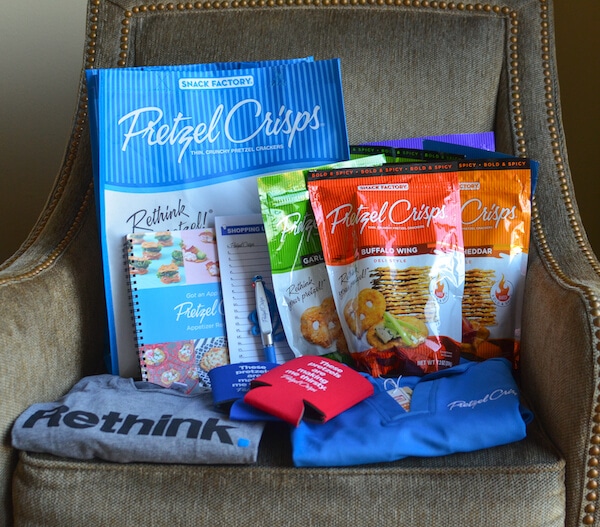 Giveaway: Pretzel Crisps Swag Bag!
There are lots of ways for you to enter, just follow the directions below! The giveaway closes on Friday, so enter now! Good luck! :-)
**I was sponsored to go to Blogher Food by Pretzel Crisps®, but all opinions are 100% my own.**
This post may contain affiliate links. Read my disclosure policy.