Naan!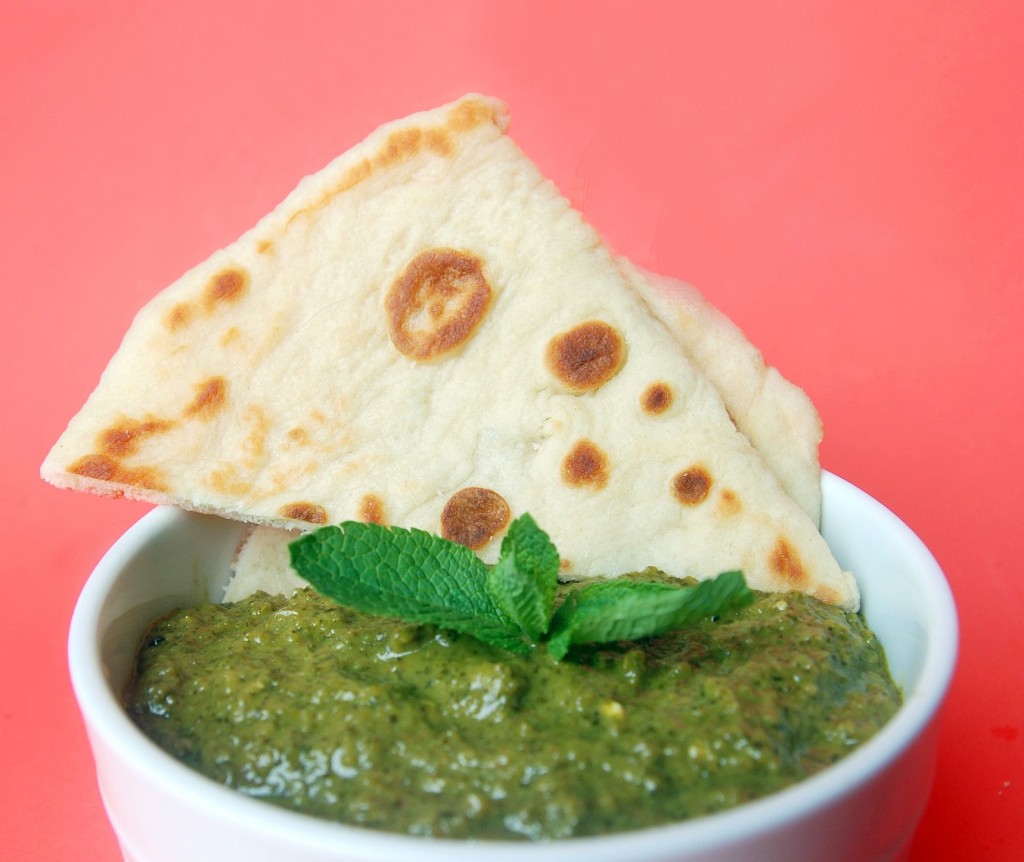 Naan is like the Indian version of pita….except it is WAY better! For starters, I can make it from start to finish in under an hour and a half. I made a batch of this for dinner, for Jorge and I, and when I sat down with the Naan at the table I felt like Carrie when she was in Paris.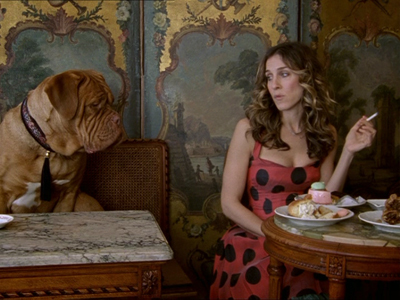 (By the way, I NEED this dress. And while we are speaking of NEEDing clothing I also MUST HAVE these shoes.)
I had all this deliciousness in front of me and I had one big dog Jorge eyeballing my beautiful, warm, delicious Naan. This Naan was absolutely fabulous with the Green Chicken Curry I served it with (which I will be sharing on Wednesday). This made for a perfect Saturday night dinner and it really felt like I was bringing  a little of India into my kitchen! As for the recipe, if you are one of the people who change their mind about making a recipe because it calls for yeast…please don't do that with this one! It truly is incredibly easy! I think this may actually be the easiest yeast recipe I have ever made. Give it a try and I promise you will be throwing this into your weekly meal plans!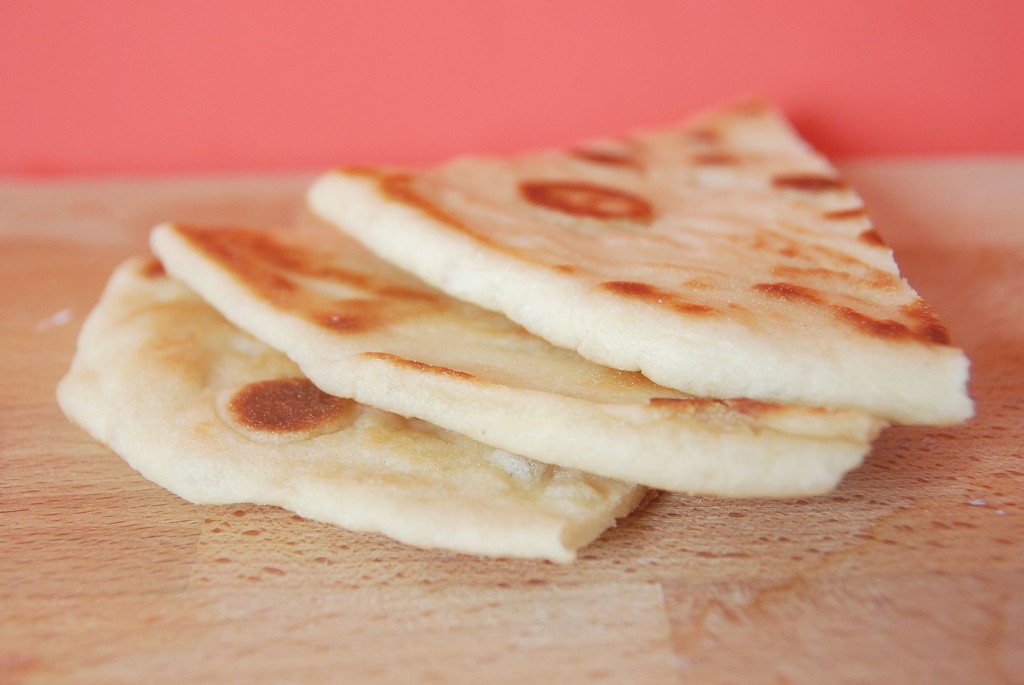 Naan
Ingredients:
1/2 cup warm water
2 tsp. active dry yeast
1 tsp. sugar
2 1/2 cups all-purpose flour, plus extra for rolling
1/2 tsp. salt
1/4 cup canola oil
1/3 cup Chobani Greek fat free plain yogurt
1 large egg
olive oil for cooking (you can use butter if you prefer)
Directions:
In a large bowl, stir together the water, yeast and sugar and let stand for 5 minutes, until foamy.
Stir in the flour, salt, oil, yogurt and egg and stir, then knead until you have a soft, pliable dough. Cover with a tea towel and let rise until doubled in size; about an hour.
Divide the dough into 6-8 pieces and on a lightly floured surface, roll out each piece into a thin circle or oval.
Cook each naan in a nice hot skillet drizzled with oil (just a teeny tiny bit–you're not frying it) until blistered and cooked, flipping as necessary. (When the surface has big blisters and is golden on the bottom, flip it over and cook until golden on the other side.