New Home Tour!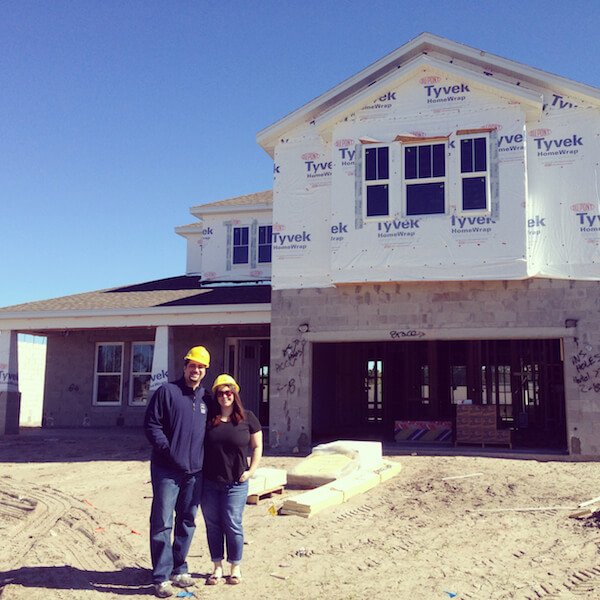 Oh man. Did you guys think I died? I swear I was only planning on taking a 2 week vacation over the holidays and then things went crazy. Jorge and I have been so busy lately and it seemed like I just couldn't find my way back into the kitchen. But I am BACK and I have two delicious recipes coming your way later this week!
But first, I have some super exciting news to share…Jorge and I are under contract on our first home! We have been renting for so long now and are excited to have finally saved up enough to make our dream a reality!
Our home should be ready in April (or May at the latest) and I am so excited to finally be able to talk about it.  It's going to have 4 bedrooms, 3 1/2 bathrooms, an office and a media/playroom. Don't be surprised when my Pinterest boards start filling up with furniture ideas…we are going to have empty rooms to fill when we move in!
The photos below are of the model home. As you can see in our photo above (taken on Sunday), our actual house isn't much to look at right now. 😉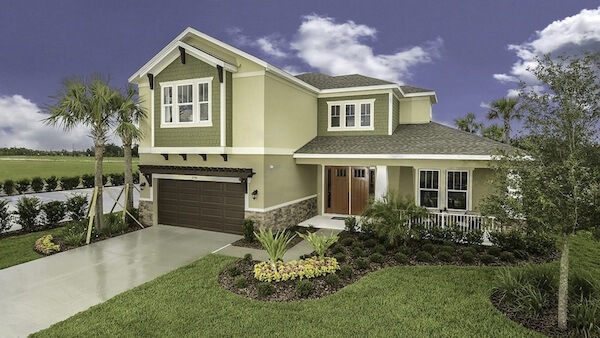 The model home outside is a wee bit green for me, but thankfully we get to pick our own colors. I love the porch and double doors so much…and am really excited to have a professional landscaping the front and back yard. I unfortunately do not have a green thumb, but thankfully our HOA will be covering all aspects of the lawn maintenance.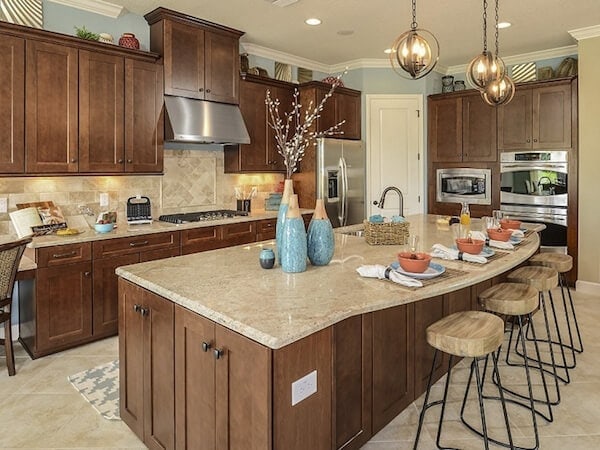 This will be my new kitchen! Every time I see it I about lose my mind. That island is what dreams are made of! My double ovens will be in a different location and we are still picking out our cabinet and granite colors — but you get a really good idea of what it will look like.
Plus, it will be a gas kitchen! This will be the first time I have had a gas kitchen since growing up in Texas!! Yahoo!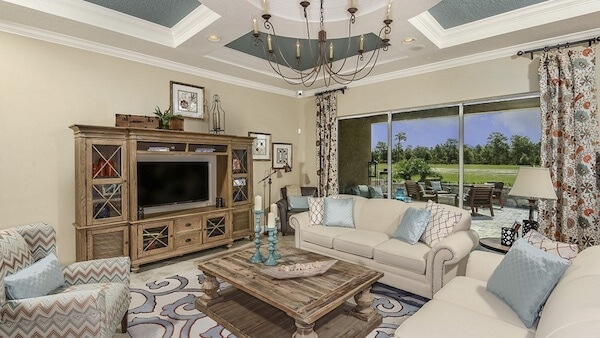 This is the living room with the big glass windows to the patio out back. We will be doing the trey ceiling as pictured, however we will be installing a fan instead of a chandelier. As much as I would love a pretty chandelier, it gets HOT in Florida.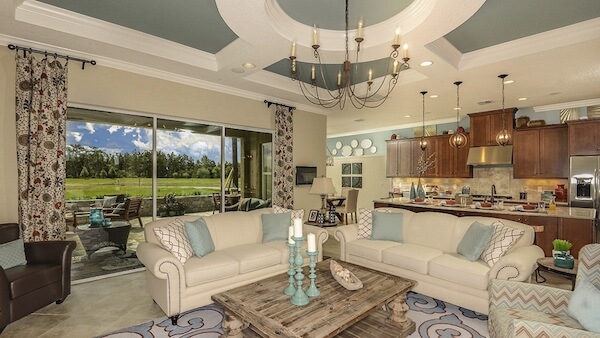 Another fun view of the kitchen and living room. You can see off to the left will be a big dining area with tons of light. It's going to look perfect with the farmhouse table my Dad and I built!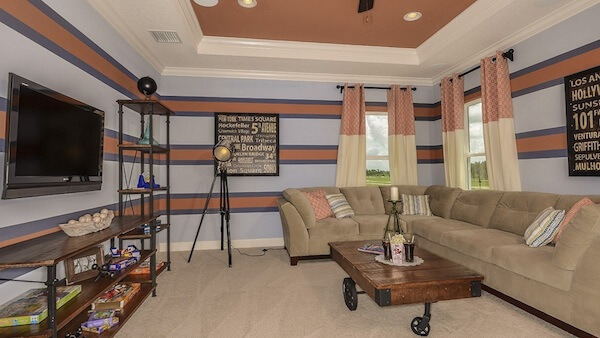 This is the upstairs future media room/kids game room.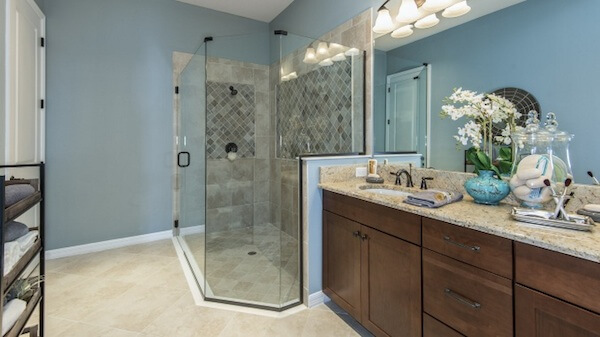 This will be our Master Bathroom. We are still working on our choices for cabinets, granite and tile in this room.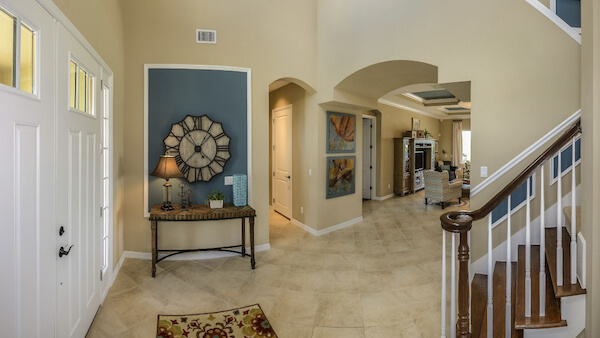 This will be the entry way. I really do love those double doors. 😉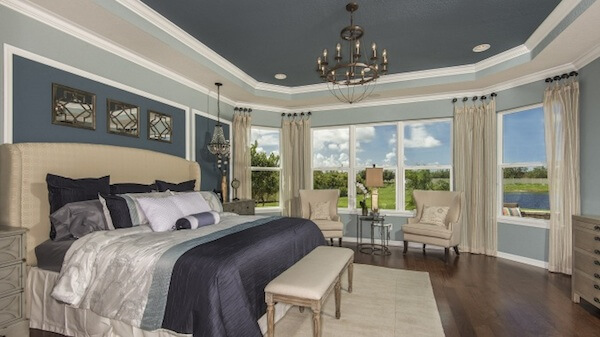 And lastly, here is the master bedroom. However, our furniture is not this nice! 😉 It is going to be a slow process of getting new furniture to fit this house. I really love the big windows and am excited to have so much natural light.
And that's all the photos I have for now! Anyone have any tips for furnishing a new house??
Thank you for sticking with me while I was missing in action these last few weeks. I promise I am back for good with new recipes starting this week!