Nutella Swirl Pound Cake: a classic buttery, dense vanilla pound cake is swirled with rich Nutella and baked in a bundt pan for a gorgeous swirled pound cake!
If you have been around here long enough, you know I have been in a long time affair with nutella.
You also know I love a good rich pound cake. So, I figured it was time I combine the two!
That is how we wound up with this amazingly delicious Nutella Swirl Pound Cake.
You can also swirl it with peanut butter, lemon curd or any fruit preserves/jam.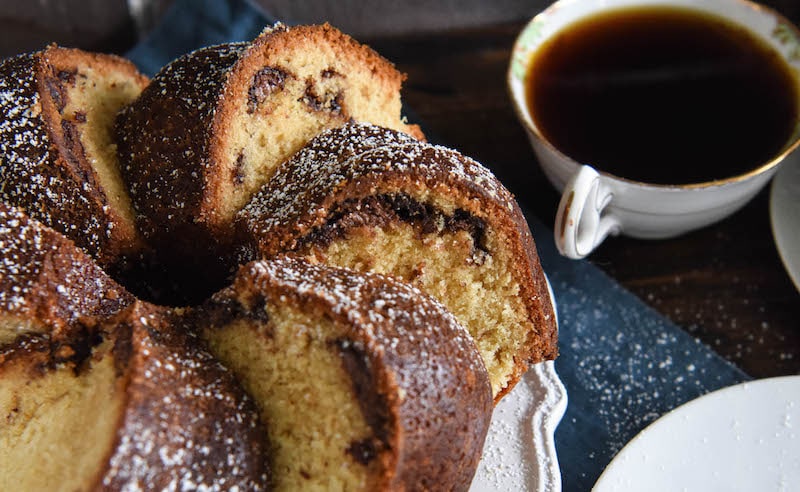 But let's not lie to each other, we all know that sweet, rich Nutella is where it's at.
I added a pinch of cinnamon, but it's 100% optional. I like how cinnamon and Nutella pair off each other.
Just a little cinnamon gives it an added depth of flavor and plays off the nutty chocolate really well.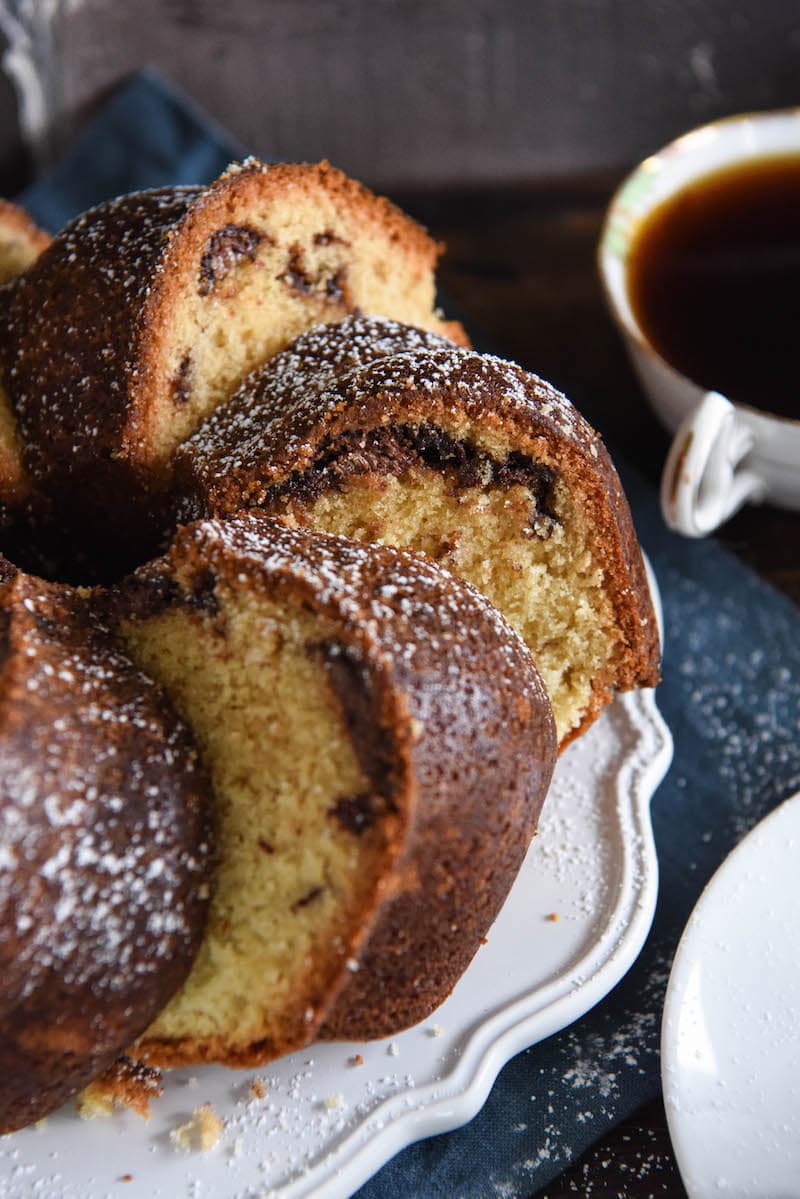 If you LOVE my Almond Amaretto Pound Cake, then this recipe may seem familiar to you!
The base recipe for this Nutella Swirl Pound Cake is a tried and true old family recipe.
I have been making it for years and love how versatile it is! You can make it practically any flavor.
I love it as a classic pound cake, but adding flavors is a great way to keep an old recipe fresh.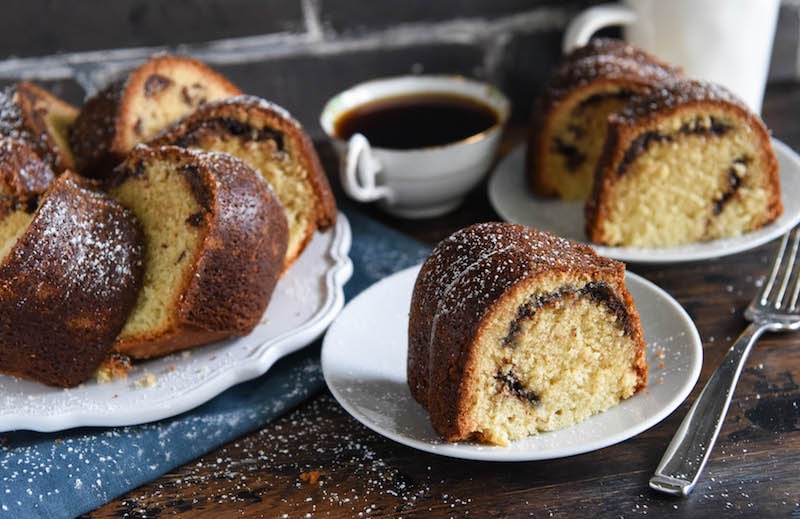 This pound cake is incredibly dense, moist and buttery. Exactly what I look for in a pound cake.
It is also very easy to whip up and bakes like a dream. Just make sure and butter your bundt pan well! If you want to step it up a notch, you could also use my favorite Homemade Nutella in place of store bought!
You can use two 9 inch loaf pans instead of a bundt pan, I just love a good bundt cake.
I developed this recipe for Dixie Crystals, so head on over to check out the full recipe!
This post may contain affiliate links. Read my disclosure policy.