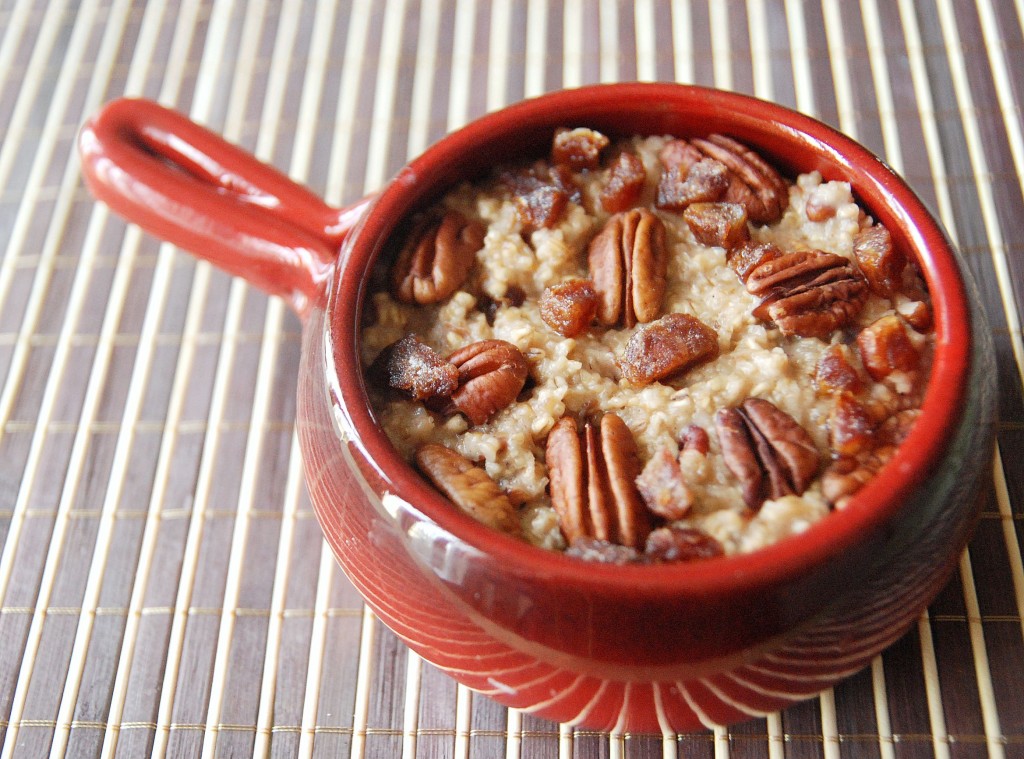 Steel Cut Oats are very different from your normal oatmeal. For starters, they look different. They are like the weird, funky cousin of the oatmeal you knew as a kid. But just like the weird, funky cousin…they are sooo much better then the regular cousin. They aren't smooth or fast like old fashioned oats…but are crunchy, nutty and can be a pain to deal with in the morning. They are also one of my absolute favorite things to have for breakfast. So after ordering it for breakfast every time I see it on the menu, I decided that I would no longer avoid it just because of the normal 30 minute cooking time. And after a little internet browsing, I discovered that you can leave them soaking over night and then only have to cook them for 5 minutes in the morning! Which is awesome! A healthy, wholesome, delicious breakfast in under 5 minutes? Count me in! 🙂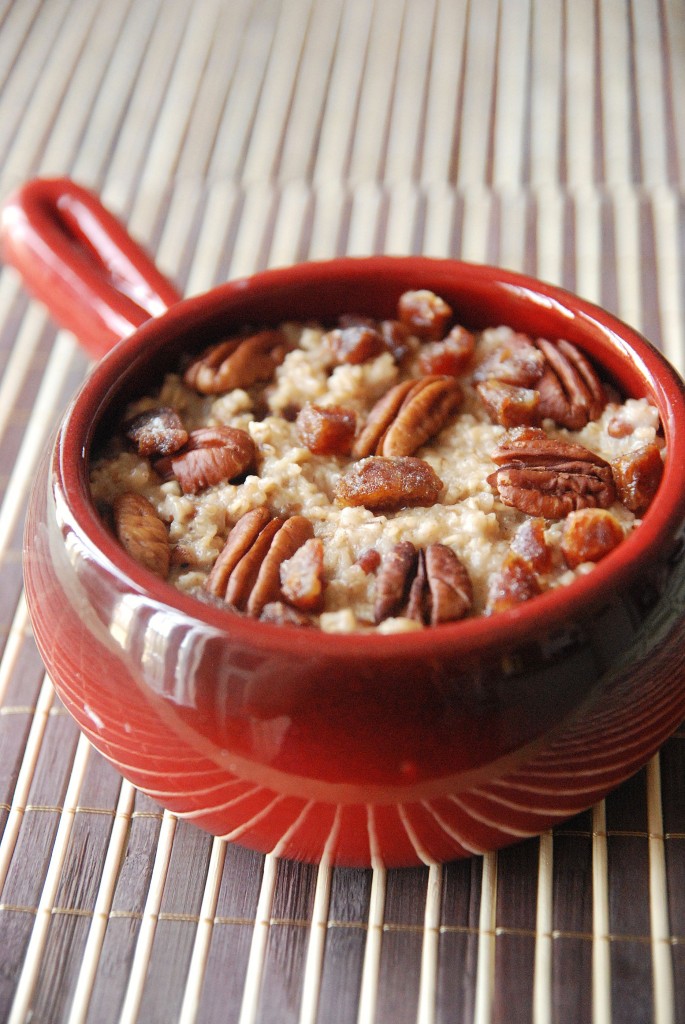 Overnight Steel Cut Oats
Recipe Note: This is the bare bones recipe. Add your favorite mix ins! My favorite is pecans, dates, and a pinch of nutmeg!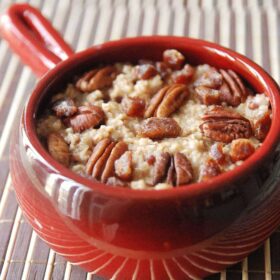 Ingredients:
You will need:
1 cup steel cut oats
1 3/4 cups fat free milk
2 tablespoons brown sugar
4 ounces all-natural applesauce
1 teaspoon cinnamon
a pinch of salt
Directions:
In a nonmetal bowl combine oats, brown sugar, applesauce, cinnamon and salt. Stir in milk; cover and chill for 8 to 24 hours.
To serve, transfer oatmeal mixture to a medium saucepan. Heat just to boiling; reduce heat. Simmer, uncovered, for 5 minutes or until oatmeal is done, adding additional milk if desired and stirring occasionally.
Remove from heat. Add your favorite mix-ins. Spoon into 2 bowls. Serve with additional milk, if desired.
This post may contain affiliate links. Read my disclosure policy.