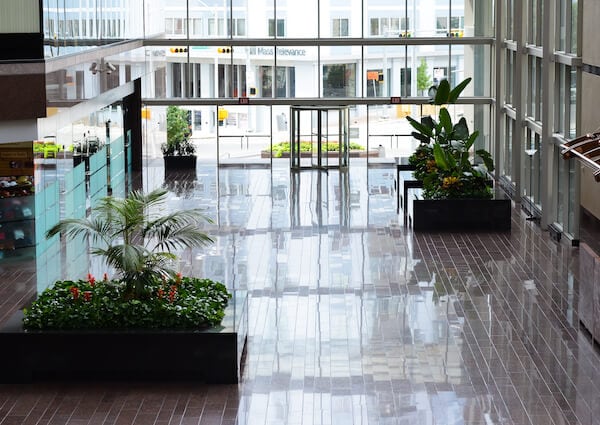 Last week I told y'all my top 5 places to eat in Austin, Texas. This week, I want to tell you about the gorgeous Omni in downtown Austin.
I was traveling with Tina, Lauren, and her little 5 week old baby Blake. You can check out their reviews on their blogs today too!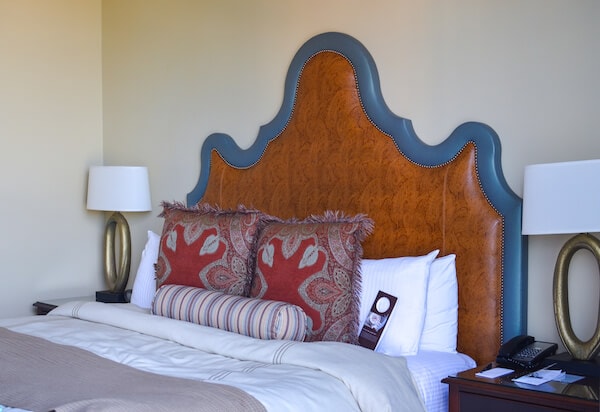 I was fortunate enough to get to stay in this big bed all by myself! Coming from a queen sized bed filled with a 6'4 husband and a few furry animals, I took full advantage and spread out!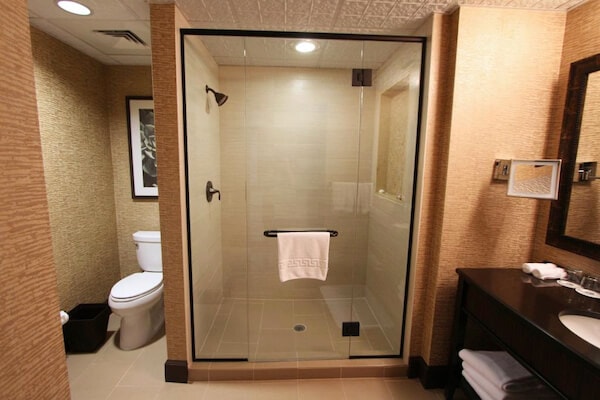 But what I really loved? This giant shower!
Every night when we came back to the hotel I couldn't wait to climb in. Plus, I love hotel showers with their unlimited hot water. The redder I can make my skin, the happier I am…I wish I was joking, but Jorge likes to call me Lobster when I climb out of the shower. ;-)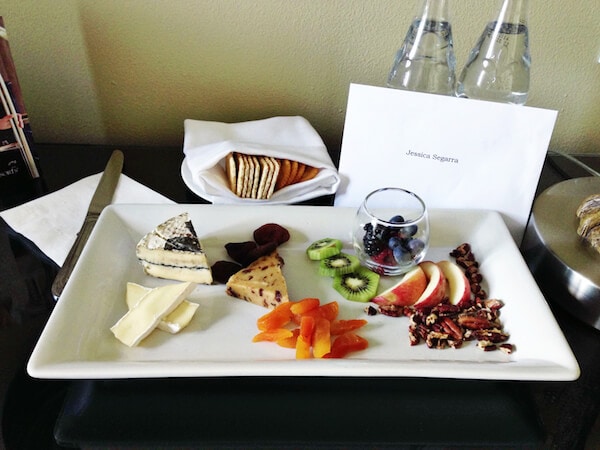 When I arrived to the hotel, there was a surprise Cheese Plate waiting for me…obviously the Omni did their research and new the way to my heart. Brie, Kiwi and blue cheese? Oh ya baby.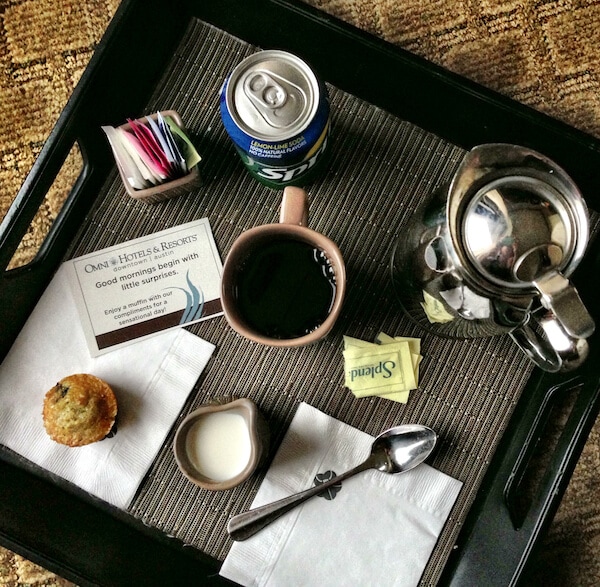 And while we are talking about food, did you know that the Omni delivers two complimentary beverages in the morning?? I had no idea, but it sure did make waking up easier knowing there was a pot of hot fresh coffee waiting for me.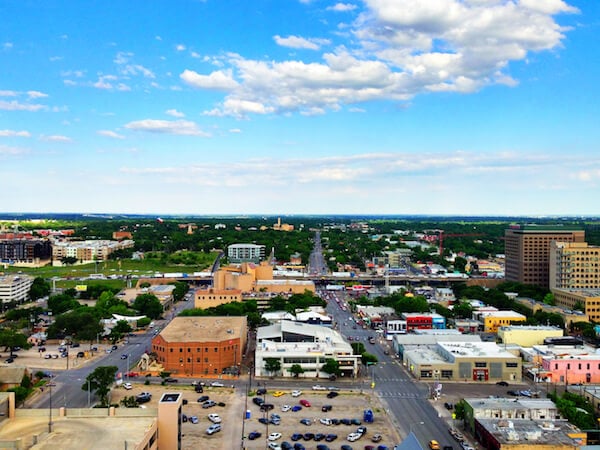 Besides all the wonderful amenities, the views and location are one of the best parts of the Omni in downtown Austin. We were within walking distance of all the amazing restaurants and bars on 6th street.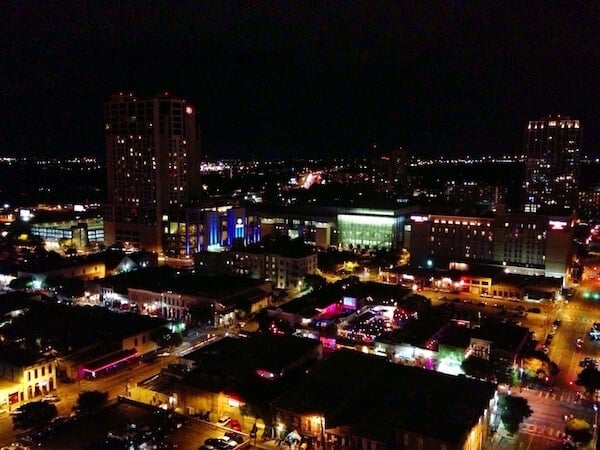 And just check out that view at night — this was all right out my balcony! While we were close enough to see all the action (including people dancing on rooftop bars!), we thankfully didn't hear it at all. My room was like a tomb…and I mean that in the best possible way!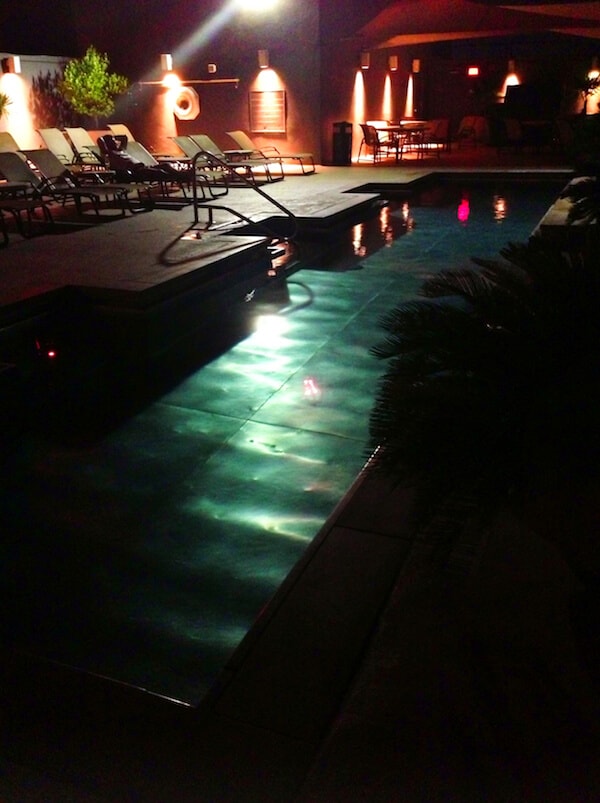 While I didn't get a chance to swim, I did head up to the roof top to check out the beautiful pool and the 360° views of the city. Next time I go, I won't forget my swimsuit and am definitely taking a midnight swim!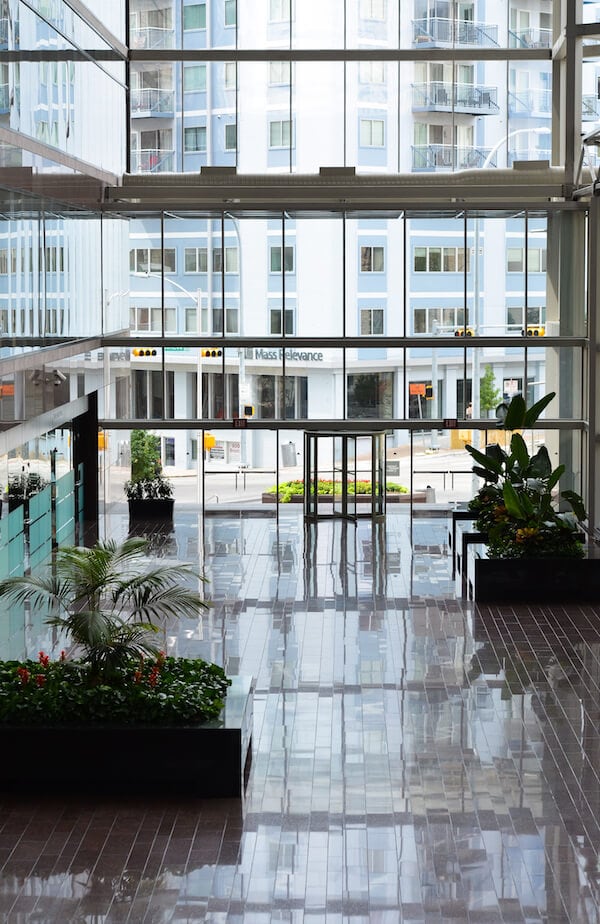 I am already dreaming about a trip back, but this time I hope to bring along Jorge to enjoy all that the city of Austin and the Omni have to offer!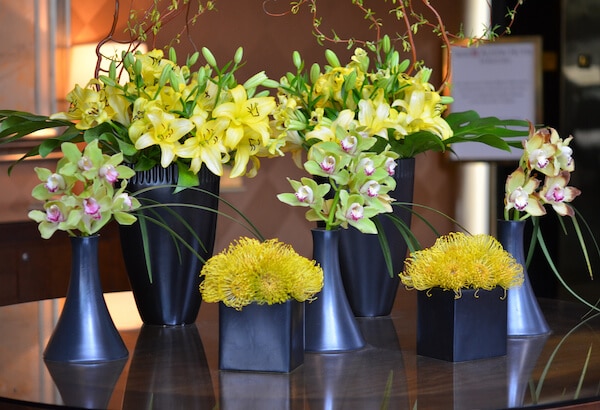 **I was not compensated for my review of the Omni in Downtown Austin. I was provided with a discounted rate to stay at the hotel, but my opinions are all my own.**
This post may contain affiliate links. Read my disclosure policy.