One Eyed Martha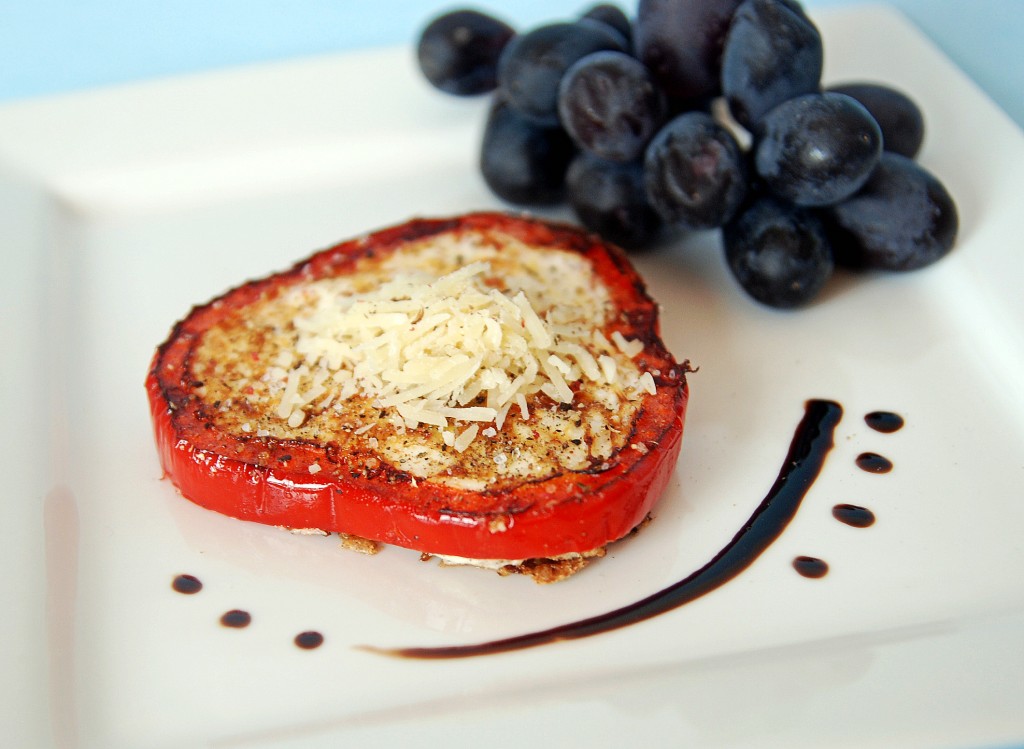 Carbs = The Devil
But like my Mama said, you never hear of anyone getting fat from eating too many vegetables.
And recently I was flipping though Everyday Food Magazine, by Martha Stewart at the check out line (yes I refuse to actually buy the magazine) and this stuck with me. I am not actually sure what the instructions said or even what the ingredients were, but I got the general idea and knew it would be a winner! If you read my blog at all you know I make lots and lots of sweets, but lately have avoided eating too much of them. And you also probably know that I deem healthy recipes as, Ass Friendly Recipes…and guess what…this one? Totally Ass Friendly! And tasty! Win, Win!
Now, you might be thinking great, it is healthy, tasty, and by Martha…but what the heck is it? Well it is a new, better version of a One Eyed Jack…or a Toad In A Hole….or an Egg In A Hole….No? No idea what those are? Well, where where you as a kid?! A traditional One Eyed Jack is a piece of toast, with the center cut out, and a fried egg in the center. And like I stated in the very beginning, carbs are the devil. So this One Eyed Martha, is a bell pepper, with a fried egg inside! Topped with freshly grated asagio cheese and a little balsamic glaze. Definitely one of my new breakfast favorites!
P.S. I named it the One Eyed Martha, I have no idea what Martha named it…and I am sure she would not approve of the name One Eyed Martha.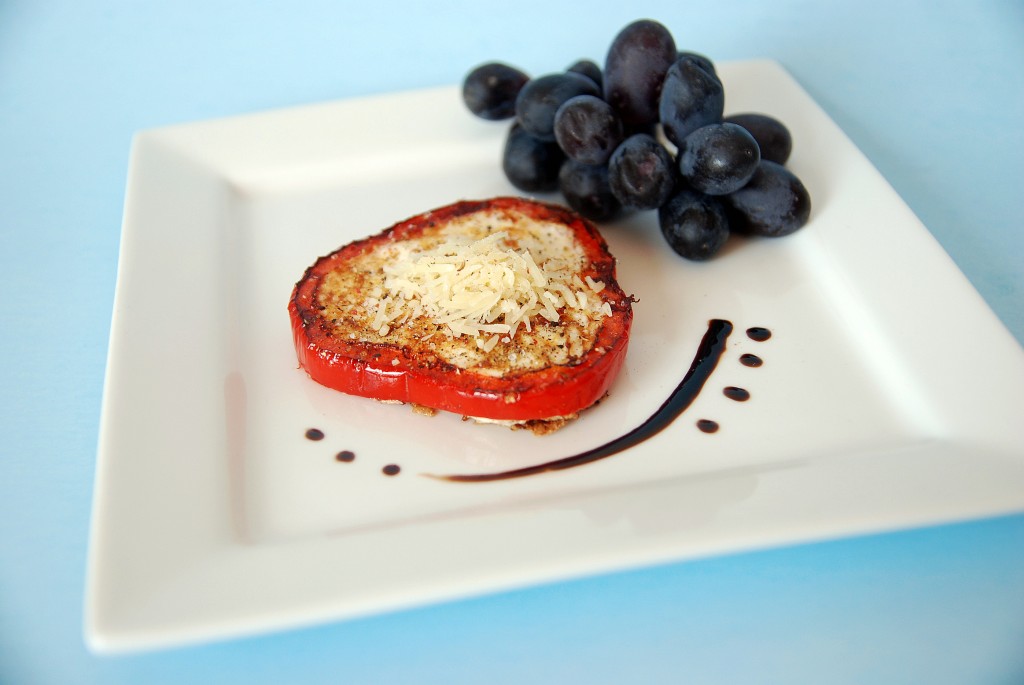 A couple tips, an over medium egg tastes better in this then one of the less cooked versions. It also helps to keep the egg inside of the bell pepper, if while pouring in the egg, you hold down the corners of the bell pepper. And lastly, I loved the asagio cheese on this, but freshly shaved  parmigiano-reggiano would be fabulous as well! Also for a fun presentation, use different colors of bell peppers!
One Eyed Martha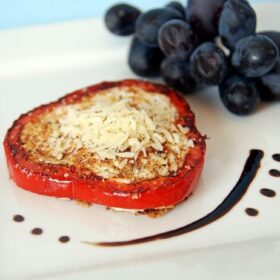 Ingredients:
1 large bell pepper any color, seeded, and sliced into 1/2 inch rings
5 eggs
asagio cheese, freshly shaved/shredded
balsamic glaze
salt and pepper (or cayenne pepper if you are up for the heat!)
olive oil
Directions:
Spread a little olive oil in a cast iron skillet or non stick pan over medium high heat. Add bell pepper and cook on each side for 30 seconds. Crack one egg into the center of each bell pepper ring. Season with salt, pepper, and a little dash of cayenne pepper. Cook for 3 minutes until white of egg is mostly cooked, and flip gently and allow to cook for another 1-2 minutes.
Top egg with asagio cheese and a little drizzle of balsamic glaze. Serve with fresh fruit for a truly delicious healthy breakfast!