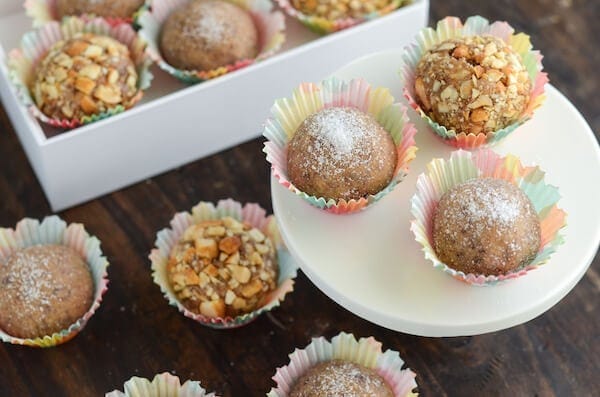 Want to feel young? This recipe is 84 years old. 85 next year! Papa, if you are reading this with Granny on the iPad, pretend you didn't read that first sentence. ;-) This recipe is from a candy cookbook published for Dixie Crystals/Imperial Sugar in 1930.
I have worked with Dixie Crystals for a couple of years now and it is one of my absolute favorite partnerships. The company started as Imperial Sugar in Sugarland, Texas, which is a suburb of Houston (my hometown). It is an awesome feeling to get to work with a company that I grew up seeing in my own pantry.
I even remember seeing the old sugar factory & refinery when we would travel through Sugarland! So you can understand my excitement when I was asked to make one of their classic recipes this month.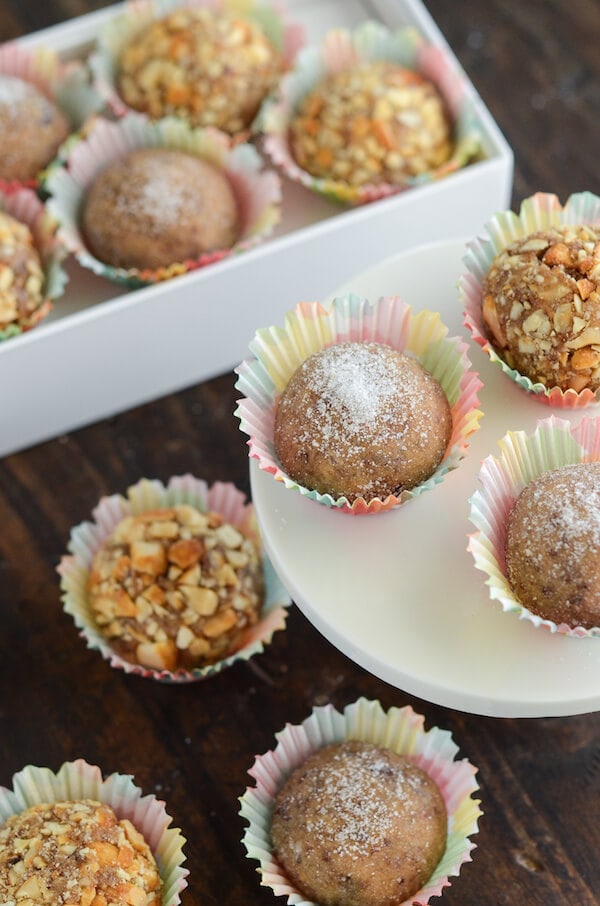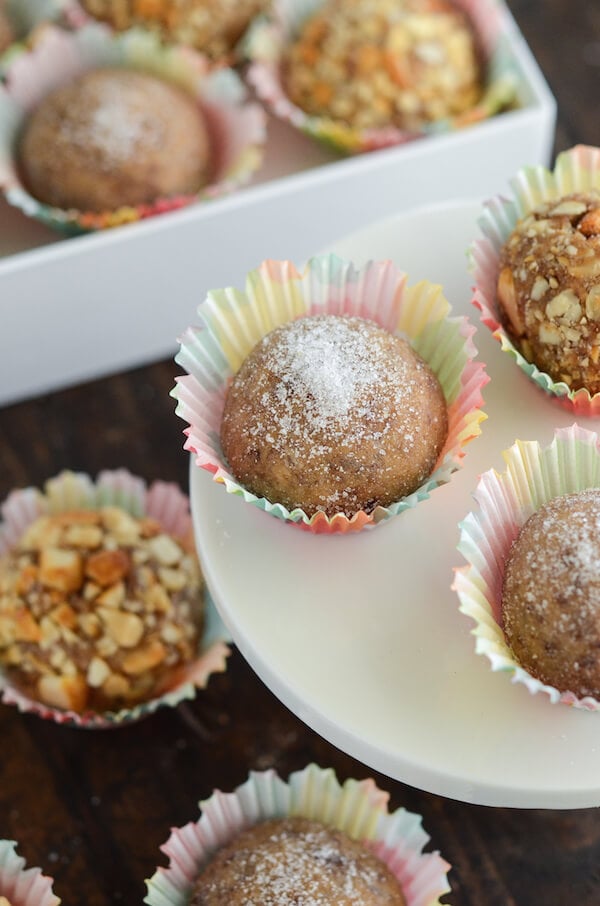 In the original cookbook from 1930, these were called Raisin-Nut Balls. I was confused because the recipe just said "spice" as one of the ingredients and didn't actually include any nuts. I was also a little thrown off by the combination of peanut butter and raisins as the main ingredients.
Then I made a few different batches and finally tried them. And –BAM!– peanut butter and jelly. I ended up using cinnamon for the spice and gave you the option of rolling the truffles in sugar (the original way) or in peanuts (my way).
These truffles have more than one surprise — they are also vegan and gluten free! So if you are looking for something to bring to a cookie exchange, or as a Christmas treat for someone who has a restricted diet, these are an awesome choice.
Head on over to Dixie Crystals for the FULL RECIPE: PB&J Truffles
This post may contain affiliate links. Read my disclosure policy.